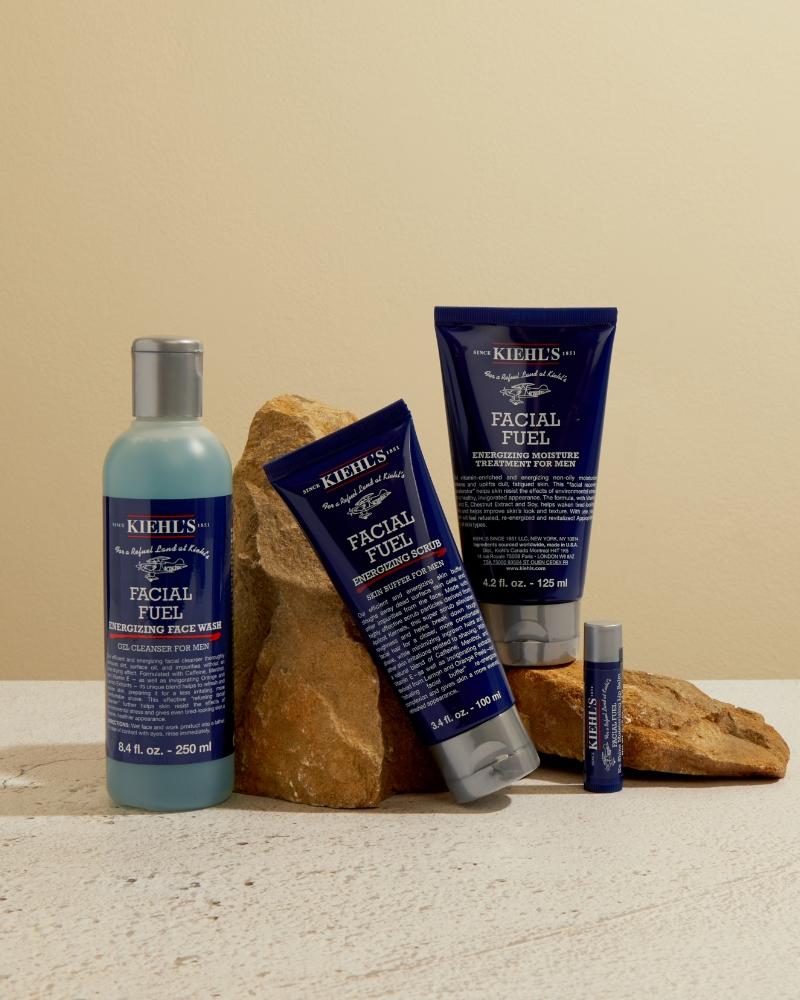 Men's Skincare Habits, Revealed
As we know, the truth always comes out eventually. We surveyed 2,000 men to reveal their luxury skincare habits - here's what we found out
By: Team Liberty
It's never too late to start practising new men's skincare habits or to build on the routine you've already got. Self-care is an investment in your health and your self-confidence; and should be treated with equal priority as getting your eight hours of sleep. Now, you might be forgiven for considering skincare as exclusively 'women's business'. But we all have a duty to take care of ourselves and our skin. So let's not overlook it, boys. At Liberty we appreciate the importance of great skin - so we conducted a survey in which we asked 2,000 men to reveal their self-care and skincare habits. Here's what we found out.
Despite over 59% of men claiming self-care is important to them, 40% said they do not intend to buy any self-care products over the next 12 months - while, in rather alarming news, 58% have never bought any luxury self-care products. Men, it's time to start prioritising your skin.
When questioned on what self-care practices they undertake, it isn't surprising that 46% of men said they regularly exercise and 44% focus on eating healthily. But in stark contrast, only 36% said they're using personal care products regularly, with 18-24 year olds using them the least.

Taking care of your skin - including cleansing, exfoliating and moisturising - can help to prevent skin damage, reduce signs of ageing and combat breakouts. Creating a series of skincare habits, aka a routine, is the equivalent of daily exercise for your skin. If you start with the basics you're already miles ahead of most - and that's a great place to begin.

A daily deep cleanse is vital to rid the skin of any dirt of harmful bacteria collected throughout the day, and in turn prevent breakouts. This is especially important after shaving, and particularly important if you clean shave, as the skin is now exposed to all and any elements. Hone your post-shaving repertoire with Liberty's offering of beard grooming products, specifically designed to streamline your routine while giving your skin everything it needs after shaving.
If you're looking to step up your skincare habits but want to do so with ease and efficiency, we might have just the thing to hit your mark. 88% of men revealed they would be happy, or wouldn't mind, receiving self-care products as a gift this Christmas (the majority being aged 65+, closely followed by 35-44 year olds). With this in mind, let us introduce Liberty's Men's Advent Calendar for 2022. Filled with a host of different products worth from our beauty hall, including 16 full-size luxury products, it's a countdown that will not disappoint. 53% of surveyed men said they have never, or do not remember, being gifted an advent calendar as an adult (heartbreaking, no?) - making this the perfect gift for the missing-out man. Discover exactly what's inside the Men's Advent Calendar this year to see why.
If you already consider yourself somewhat of a men's skincare enthusiast, then please roll up. Liberty is looking for one lucky individual to become our official Men's Advent Calendar tester for 2022. Take a look at everything involved and simply fill out the application if you feel qualified for the task.