mute/unmute
How to Make a Vision Board
Dedicate a 'crafternoon' to manifesting your dreams via the power of vision boarding
By: Maddi John
Wouldn't it be nice if there was a place you could see all your goals laid out in front of you? Or perhaps to have a reminder of your vision to keep you motivated throughout the year? Enter the vision board, the manifestation technique you'll no doubt have seen all over Instagram. At the start of a new year, when many of us are setting ourselves goals for the months to come, there's no better time to create a vision board of your own. And good news, it can actually be fun to make. Let us show you how…
A vision board is a visual representation of your goals, typically featuring images and text that can represent both short and long term objectives. While a mood board is a planning tool for projects and aesthetics, a vision board relates to your life direction, inspiring and reminding you to follow-through with your targets.
First thing's first, you'll need to decide on your goals. If your mind's gone blank, take a moment of self-reflection to consider what matters most to you and figure out what it is you want to achieve. Don't fret if multiple themes spring to mind, say work goals and personal goals, the point of a vision board is to have an overall picture of your life, not just a section of it. As for time-frame, there are no rules when it comes to vision boards, but it may be easier to use yearly benchmarks as you'll find it more digestible and easier to track progress.
Whether you make a physical, tangible vision board or an online representation is completely up to you. Either way you'll be able to visualise your goals just as easily, although a physical board will be more time-consuming, and might require some craft skills. If you're going old school, use a foam or poster board for your base to be able to pin and stick down your pictures, or try out a magnetic whiteboard. For the tech-savvy, any editing app like Canva, Photoshop or Powerpoint will do the trick.
Choose Your Images and Words
Now onto the fun part – the visuals. It's important to choose images and words that resonate with you or represent things you want to manifest into your life (i.e. a dream house, a promotion, being more mindful, or even reaching a new stage in your relationship).

When it comes to sourcing the images, Pinterest is the holy grail of inspiration and is great for organising ideas. Or turn to Liberty's very own Inspiration Hub, where you'll find an array of artistic imagery across fashion, home, beauty, craft and culture. As for the physical boards, you could print images out, or rifle through your stash of magazines, cutting out whatever calls to you.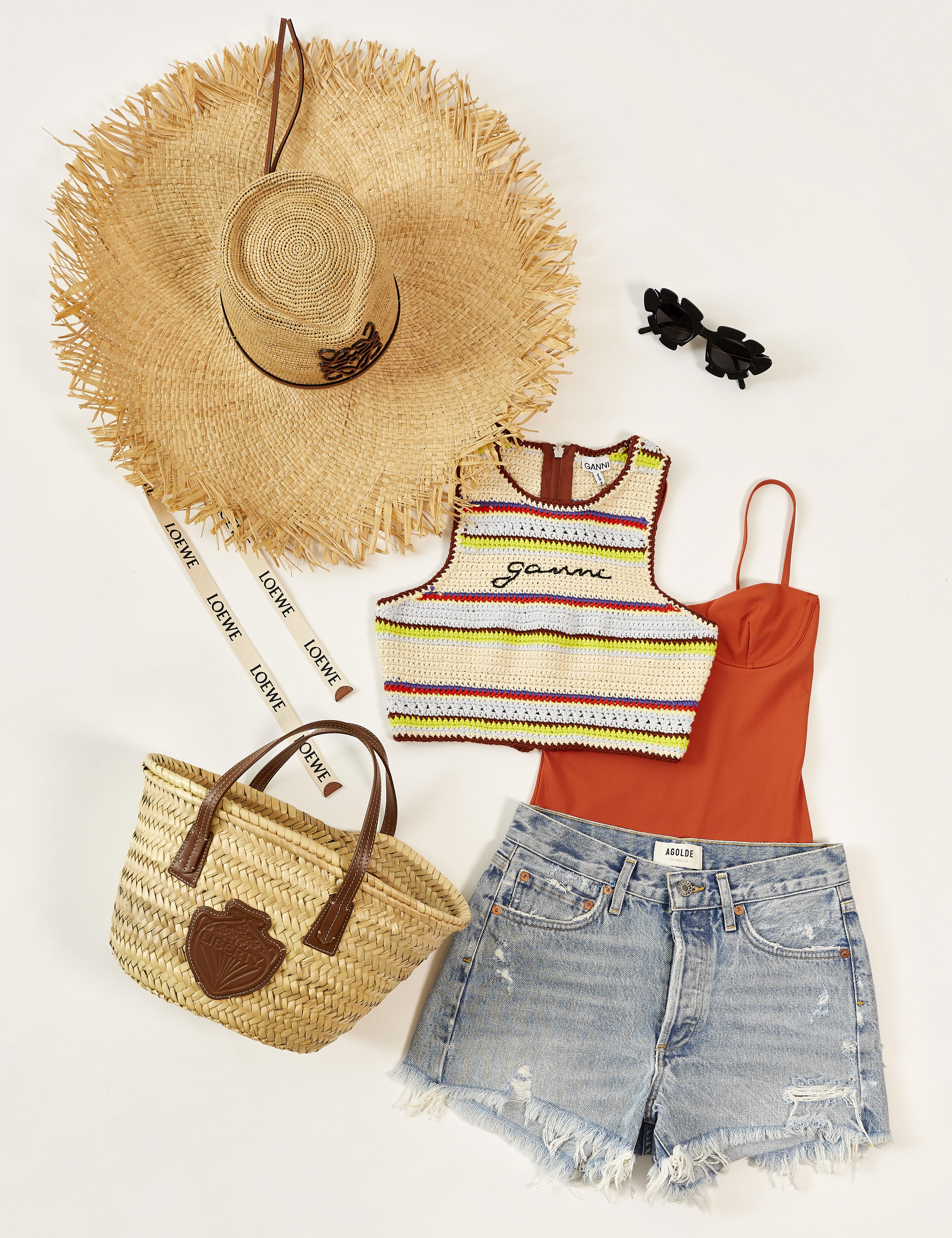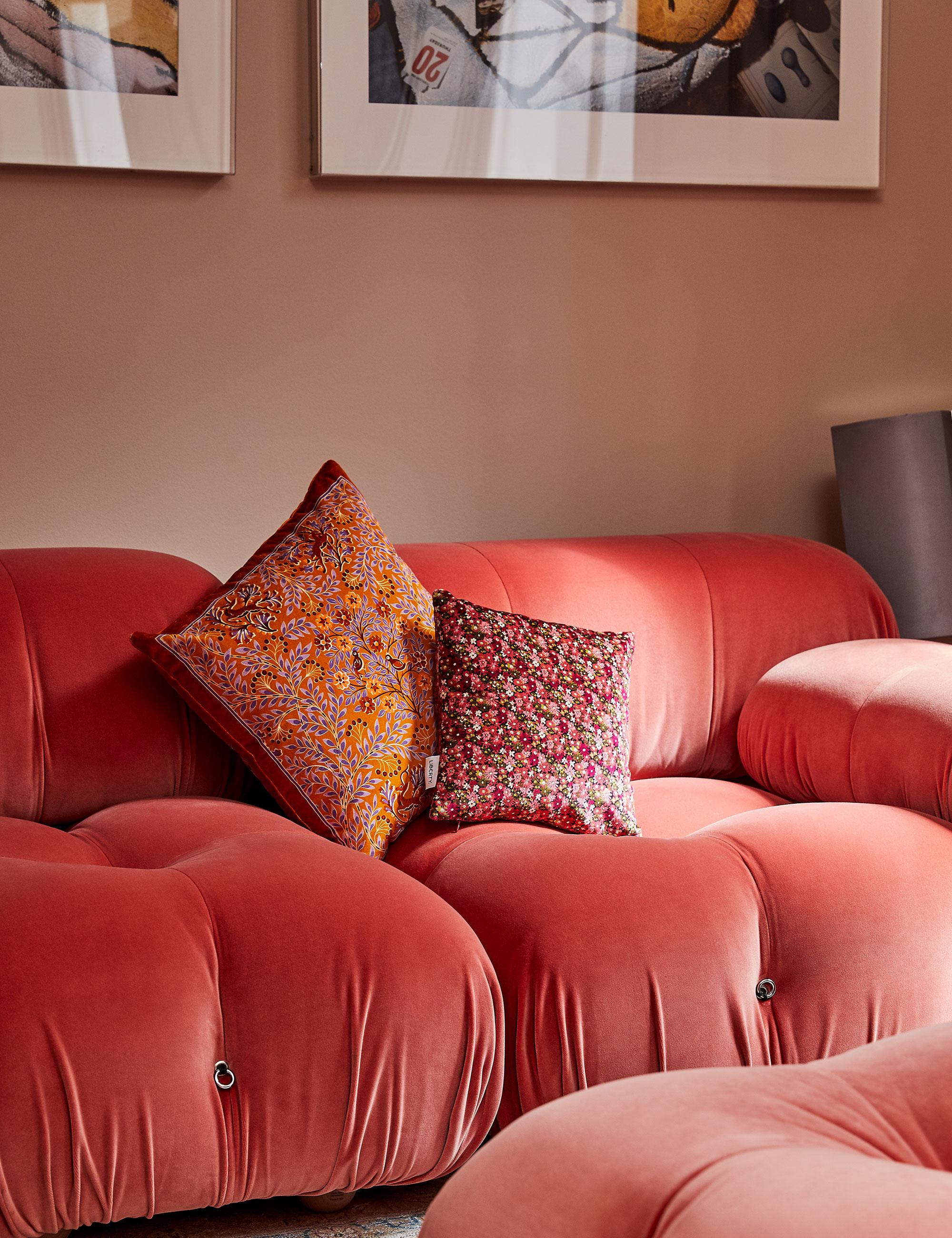 Once you've gathered all your visuals and put it all together, all that's left to do is put your board somewhere you'll be able to see it daily, to ensure you're making full use out of it. For online vision boards we suggest setting it as your laptop or phone screensaver, or print it out and stick it up on your fridge. As for physical boards, you might want to consider putting it somewhere you can see it from your bed, so your goals are the first thing you see in the morning, setting the tone of the day.
Deciding what goals you want to accomplish can be an overwhelming thought for some, but it doesn't have to be. Read on to discover some ideas to help get you started on your vision board:
For Your Dream Home
Whether it's in a year, five or ten, living in the house of your dreams might be just the goal to get started with on your board. Reimaging a home takes dedication and planning, so the use of a vision board is a great way to streamline your design ambitions. Whether it's the bedscape of dreams or a unique art piece you've been eyeing up, including home furnishings and accessories is great motivation to keep you on track, especially if you're looking to grow your home collection slowly rather than jumping to the whole house.
Find Your Home Inspiration
For Health Goals
A health vision board shouldn't be too specific on your diet and exercise regime but rather the bigger picture – achieving greater health and wellness. It may be increasing your steps a day, eating healthier or joining a new sports club, but whatever it may be ensure the images you pick fill you with motivation, not dread. If the thought of exercise doesn't ignite immediate happiness, it's okay to get creative with it and instead choose pictures of activewear or workout accessories that might spark more excitement.
Find Your Activewear Inspiration
For Wardrobe Goals
For the fashion-savvy, a short-term goal of yours could be to create a capsule wardrobe that fills you with joy. In this case, include products from favourite brands, model shots and campaign imagery that inspires your style. Ensure you choose products based on your usual taste rather than trends to ensure your picks are suitable for capsule wardrobe staples.
Find Your Wardrobe Inspiration