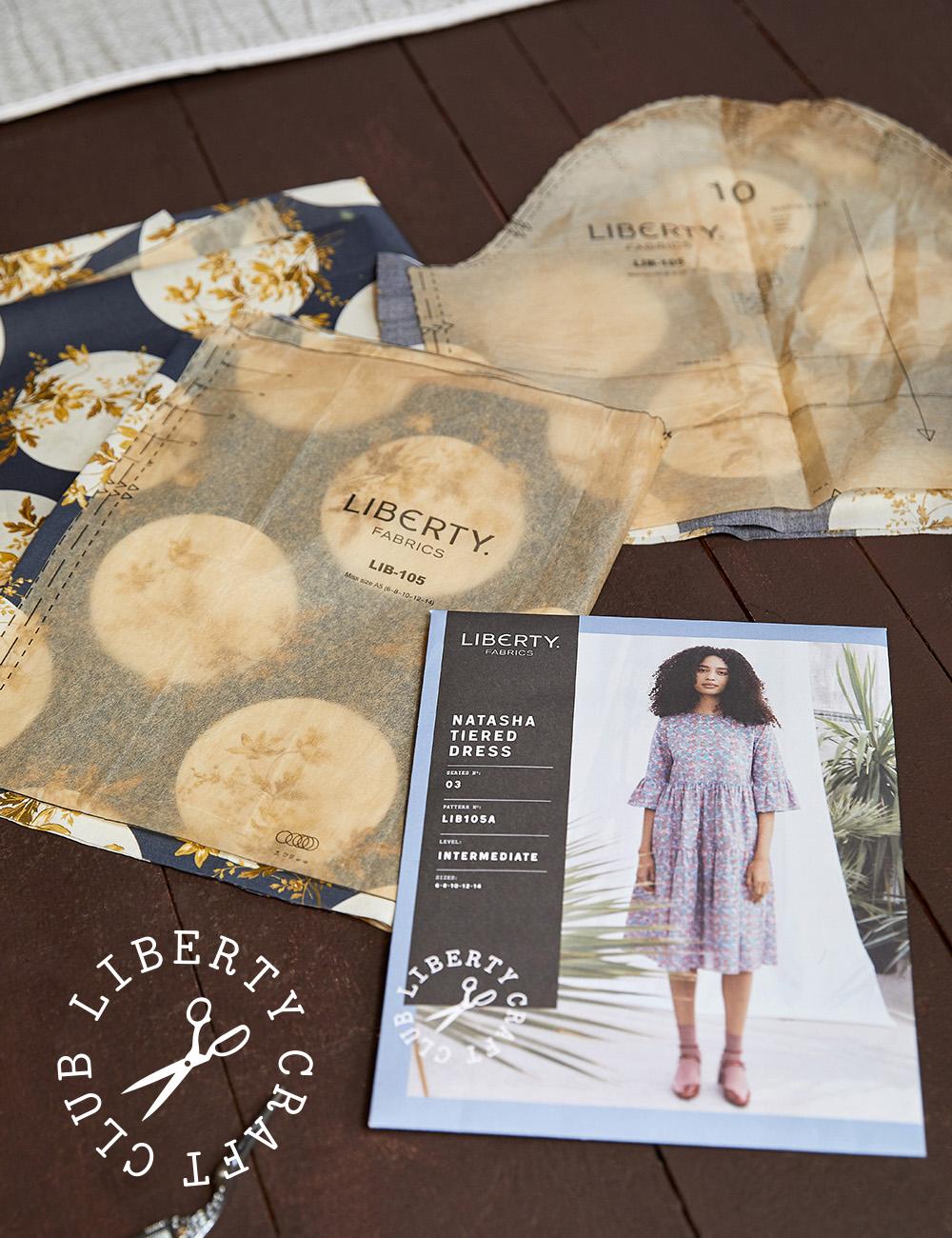 Craft Club
How to… Sew a Dress
Join in with #LibertyCraftClub as we show you how to make your very own Natasha Tiered Dress using our all-new Posey Polka Tana Lawn™ Cotton​
By: Charlotte Olby
If you're considering taking on a new #LibertyCraftClub adventure, then you've come to the right place. While learning how to sew a dress might seem like a daunting task, even those just starting their sewing journey can accomplish something special when armed with the best fabric for the job,​ and an easy-to-follow tutorial.

Starting with the basics, we suggest first visiting our nifty guide to pattern cutting (and while you're at it, why not cut your teeth on our no fuss cushion cover tutorial) before graduating top of the class with your very own Liberty dress, complete with statement sleeves and plenty of volume. Available to shop in-store in our iconic Haberdashery in sizes 6-22, the Natasha sewing pattern creates a loose tiered shape with optional puffed or ruffle sleeves and skirt trim, offering a fresh twist on a classic vintage style.

A versatile wear-all-year-round dress, we made ours using Posey Polka Tana Lawn™ Cotton, £27.50​ – a new print for SS23 featuring hand-painted flower sprigs – but you could also try Liberty's Silk collection for an elevated ensemble. In fact, our Classic Silks make for the perfect, fluid base and drape beautifully while retaining shape. All that's left is gathering your kit list, selecting your favourite Liberty print and follow along with Liberty's Fabric Designer Esther Johnson.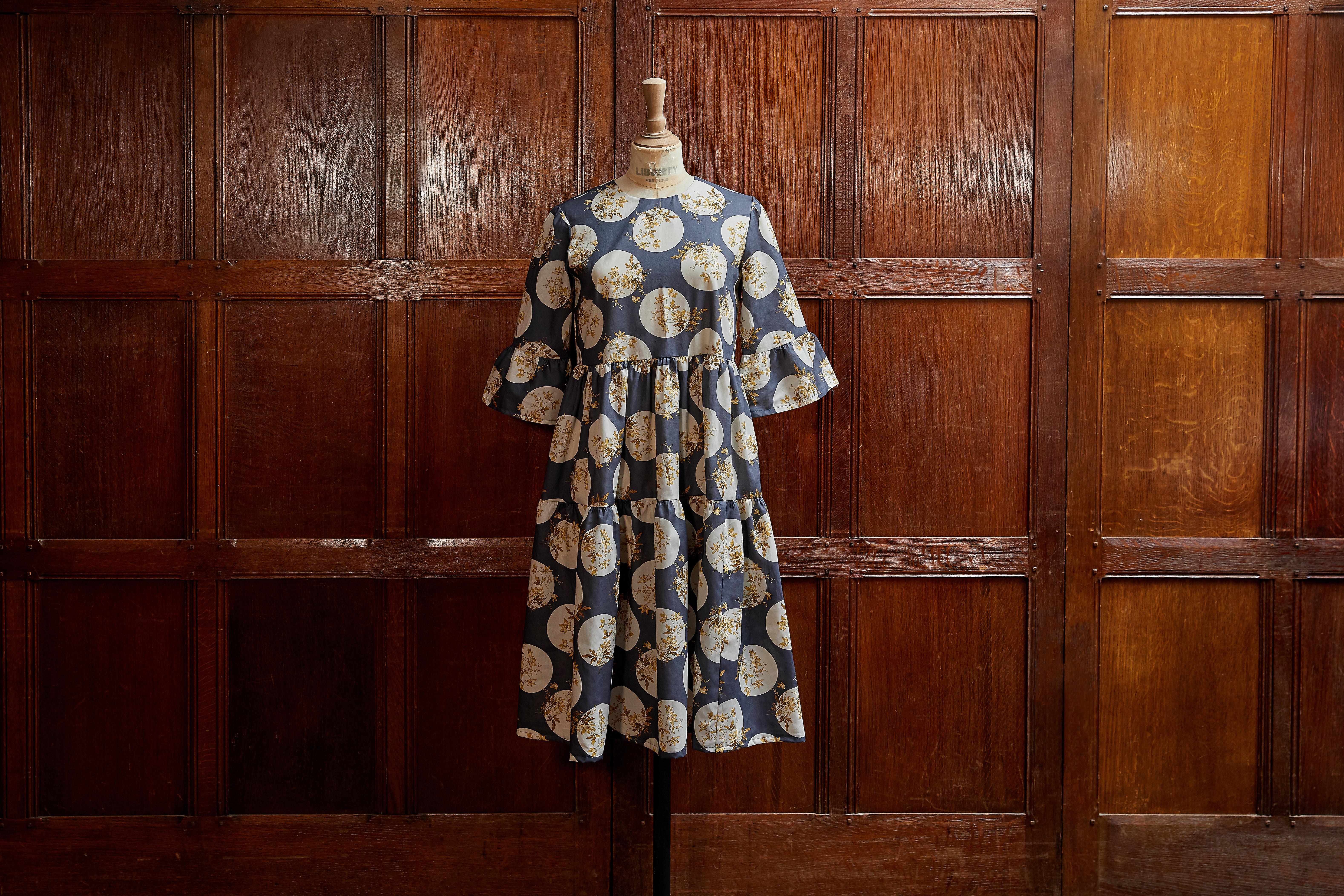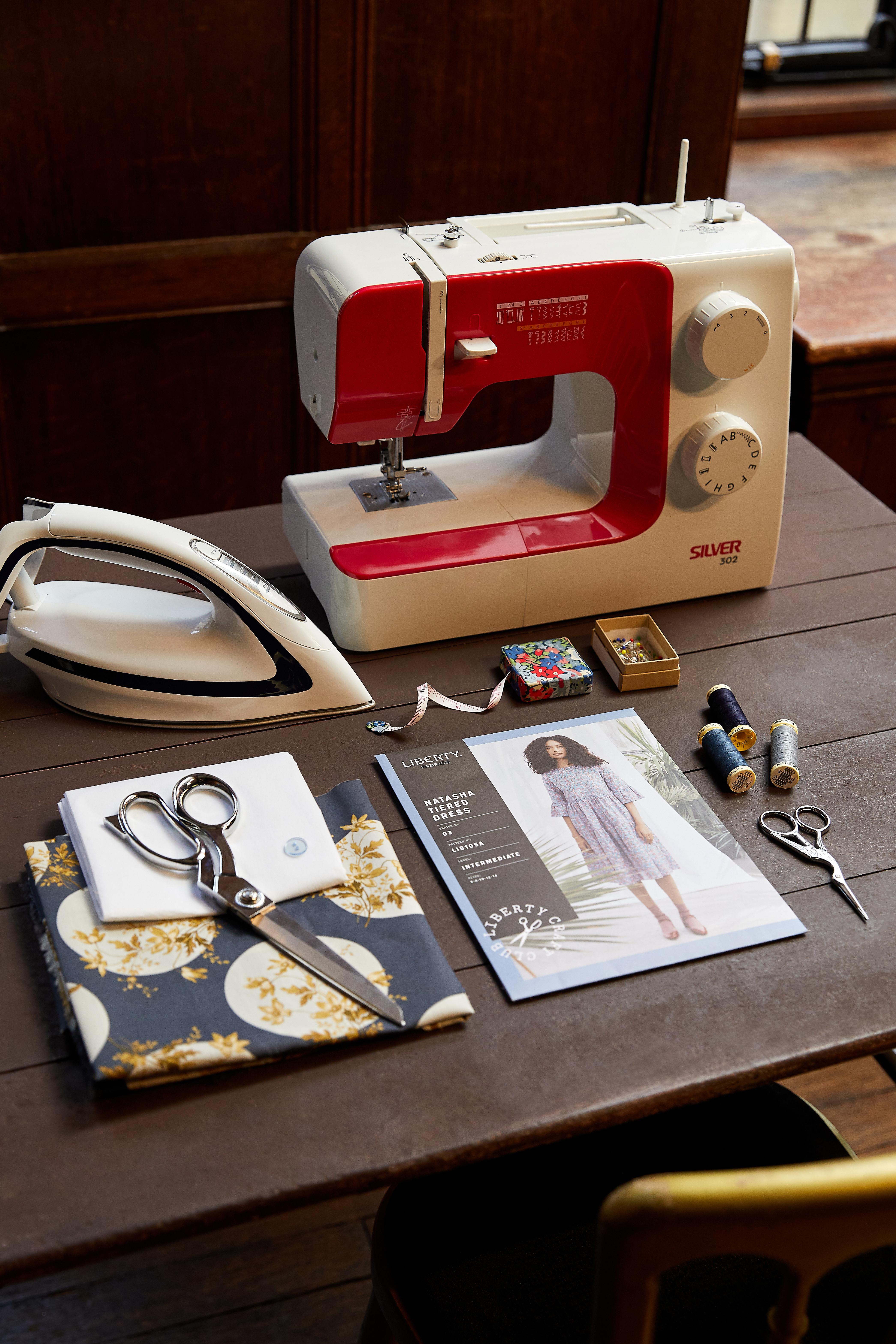 The Kit List
---
Liberty Fabric (we worked with 3.1m to make a UK Size 10 dress)
Natasha Tiered Dress Pattern
1x 13mm Button
Matching Thread
Sewing Machine
Iron & Ironing Board
Pins
Tailors Chalk
Fabrics & Paper Scissors
Tape Measure
1m lightweight fusible interfacing
More from Liberty Craft Club