How to Host a Game Night for Adults
From next-level snacks to soft seating, discover Liberty's guaranteed guide on how to be the ultimate host when it comes to an unforgettable games night at home
By: Maddi John
Whether you're a board game fanatic or just looking for something new to mix up your Saturday evenings, hosting a terrific tabletop gathering with your tribe is where the fun begins. Why you may ask? Well, a games night is the perfect excuse to stay in, cosy up and get mildly (or very in some cases) competitive with your friends while taking the stress away from the whole dinner party mayhem. So whip out your best selection of games, light bites and comfy cushions, because here are the games night ideas to make your games soirée one for the books…

Read More: Home Bar Ideas for Elevated Entertaining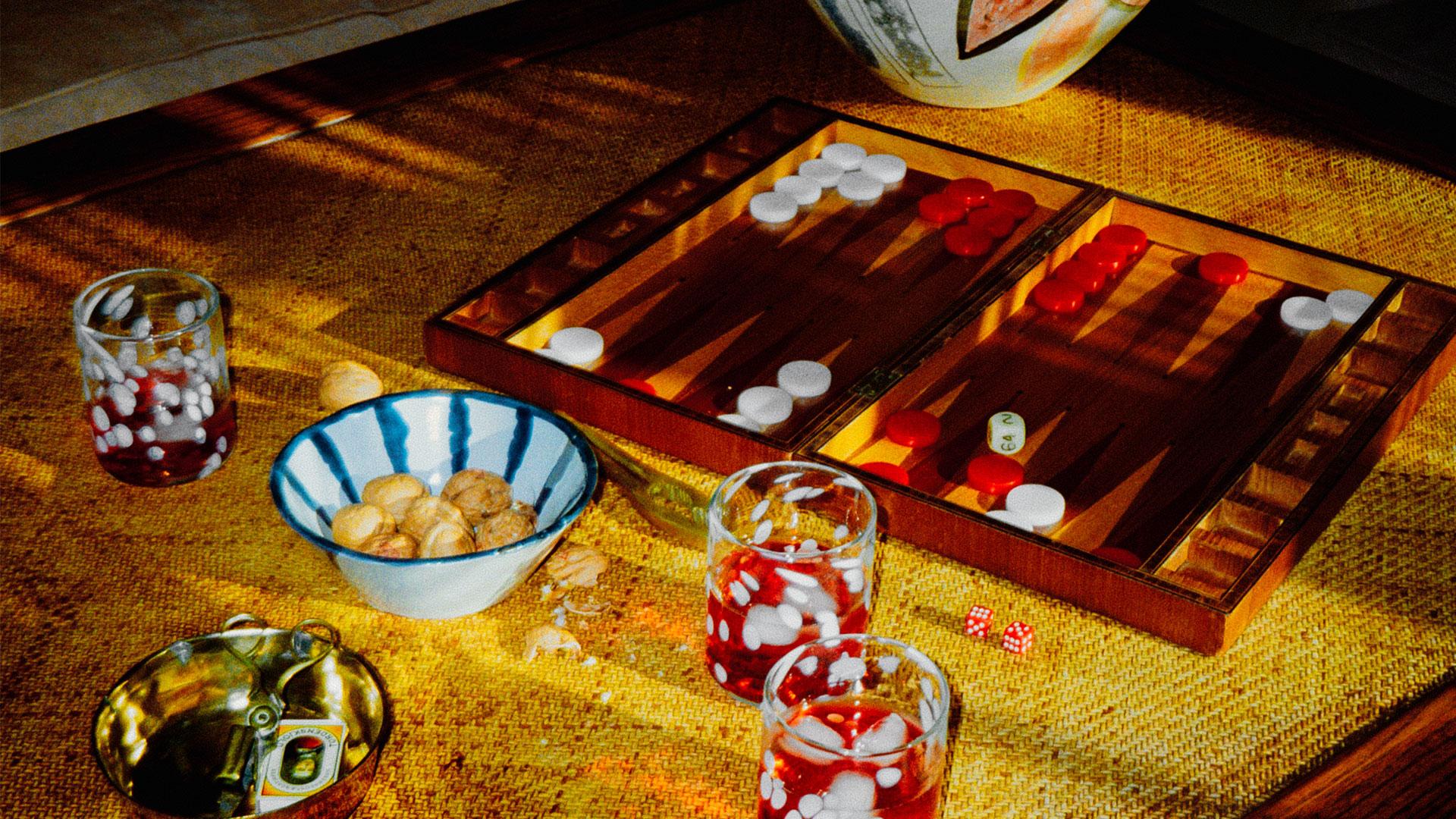 Preparation Is Key
There are two vital ingredients to a successful games night: players and games (no surprise there), so first things first, you'll need to get your invites sent out as soon as possible. When it comes to picking your players, opt for a big group that can easily be split up into pairs or teams. Avoid sending out too many invites to keep your game controlled and intimate.

As for your choice of games make sure you've stocked up on plenty of different options. To take the weight off your shoulders, ask your friends to bring along their favourite board game so you can switch it up with new additions throughout the night.
Our Favourite Games to Play:
UNO
JENGA
MONOPOLY
FAMILY FEUD
GIN RUMMY
HERD MENTALITY
CLUEDO
PICTIONARY
LUDO
GO FISH
BACKGAMMON
CHARADES
CHESS
Make a Grazing Menu
Luckily for you, serving a sit-down dinner at a games night isn't expected, but that doesn't mean you can leave your guests with empty bellies. Easy finger food is the best option to serve when you've got games on the go, so opt for crisps, crackers and dips in large bowls and platters of delectable Canapés.

Trend tip: jump on the #bringyourownboard trend on TikTok to put a fun twist on your evening menu while getting your friends roped in on the fun. How does it work? Well, it's pretty simple, all you have to do is ask your guests to bring a themed serving board of their choice –whether it's classic charcuterie, a selection of sweet treats, or a spread of savoury snacks – and then spread the platters around the room for everyone to graze on throughout the night.

Read More: The Ultimate Dinner Party Menu Ideas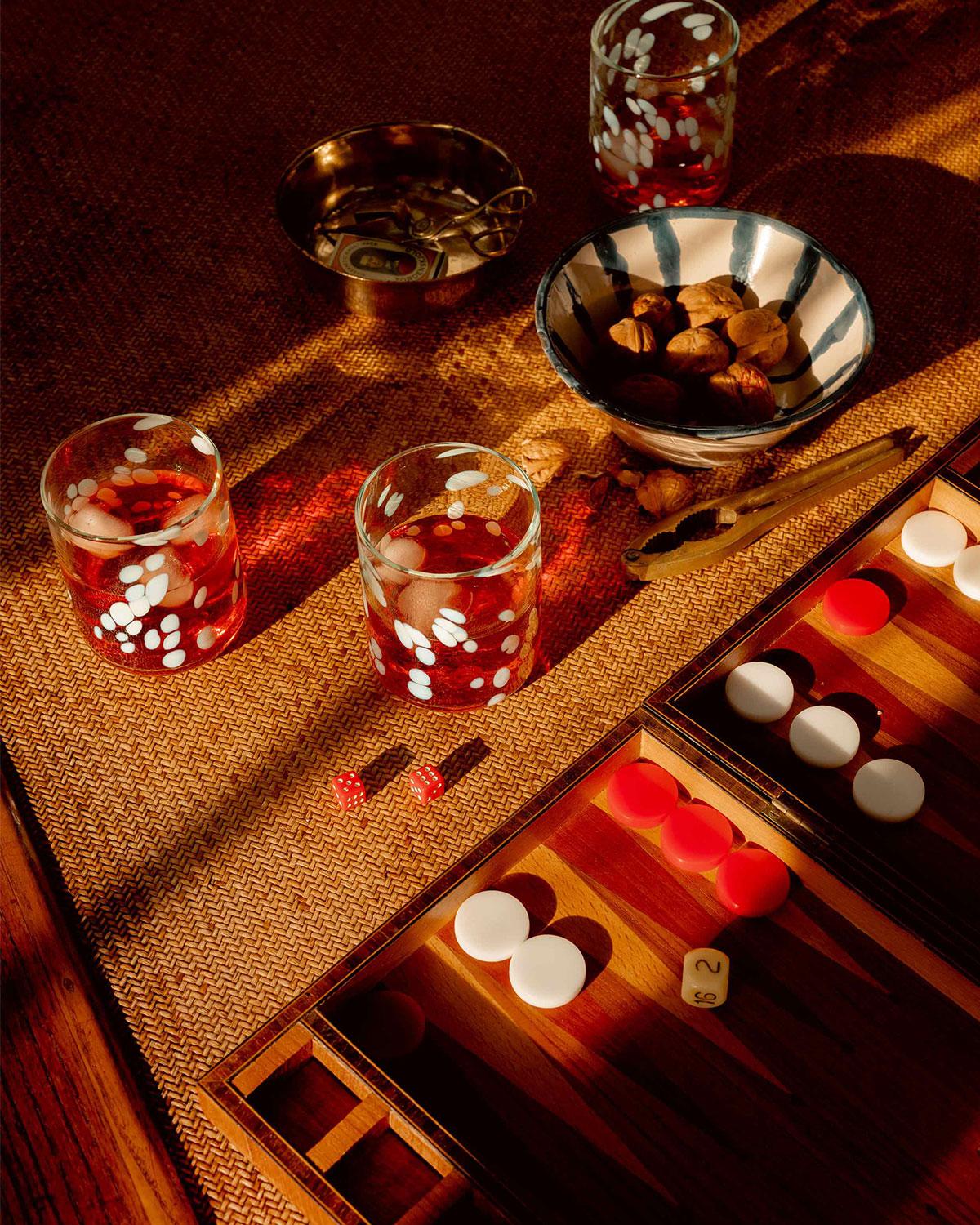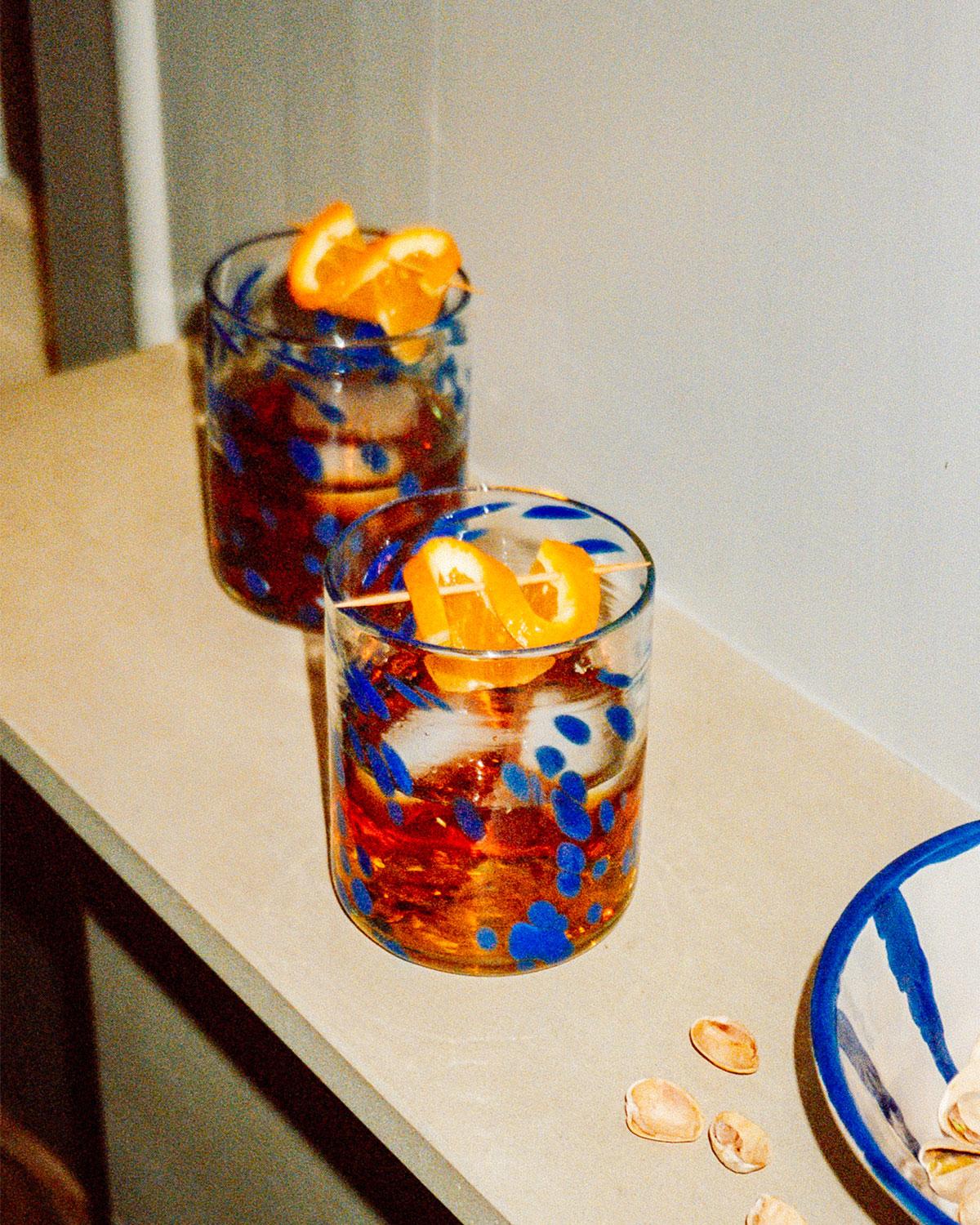 As for drinks, a fully stocked bar is a definite yes for fuelling the evening, so pick up plenty of bottles of wine, spirits and mixers or take the pressure off and add 'BYOB' to the invite. Don't forget to get your most colourful glassware out for a spread of playful vessels to host your beverages.
Set the Scene
Like any party hosted at home, setting the scene for your tabletop soirée is all about encapsulating a warm, welcoming ambience. Always opt to host your games night in the living room rather than the dining room so guests can enjoy comfort around a coffee table – think indoor picnic vibe. This, alongside a playlist of your favourite tunes playing softly in the background, will encourage the relaxed setting you're aiming for. If seating options are sparse fret not, games nights are all about getting cosy and intimate, and the floor is a perfectly acceptable choice as long as you set down a plethora of pillows and comfy cushions. Then scatter some throws and blankets over your sofas and voila, your seating is sorted.

Read More: Relaxing Living Room Ideasto Transform Your Space
Candles are a blessing when it comes to hosting, so don't hold back on the home fragrance front and sprinkle your scented candles evenly around your room (don't forget the guest bathroom!). While candlelight will create a dreamy golden glow in your room, be prepared to bring extra lighting into the game space if necessary, so people can easily see the board and game piece. Stick to lamps and dimmed lights to avoid creating harsh lighting that will ruin your ambience. A glorious vase full of blooming flowers perched on your mantle or in the hallway will add a desirable touch of dopamine to your decor and is always great for greeting your guests in the entryway.