mute/unmute
Liberty Fabrics: The Storybook Collection
Fall into the enchanting woodlands and floral medleys of the Liberty Fabrics' Storybook Collection
By: Charlotte Olby
Whimsical, nostalgic and charming are just some of the words that spring to mind when flicking the pages of The Storybook Collection. An online exclusive, the 10-piece capsule collection has been lovingly imagined by the Liberty Fabrics' studio designers in collaboration with a series of widely recognisable, award winning illustrators. Featuring subtle fairy-tale inspired motifs like enchanting woodlands, romantic meadows and crayon dogs named Plum dancing across our signature Organic Tana Lawn™ cotton, this collection is sure to add a little enchantment to your latest #LibertyCraftClub project.

Follow us down the rabbit hole and enter the world of The Storybook Collection...
Discover the Storybook Collection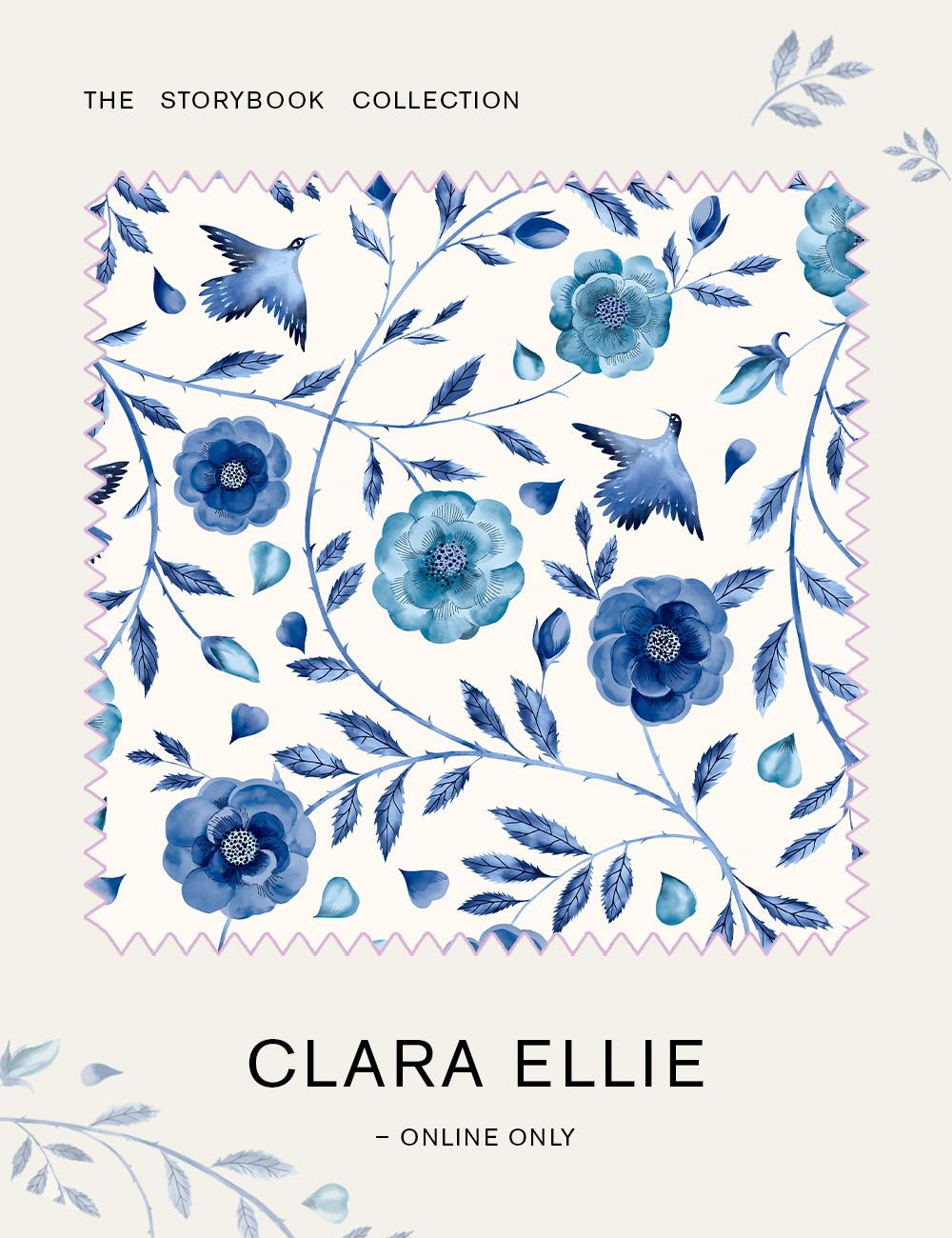 Clara Ellie is a hand-painted print created by children's author and illustrator Jane Ray. This design draws on the German fairy tale of 'Snow White and Rose-Red' – featuring charming birds soaring across a beautiful garden of briar roses.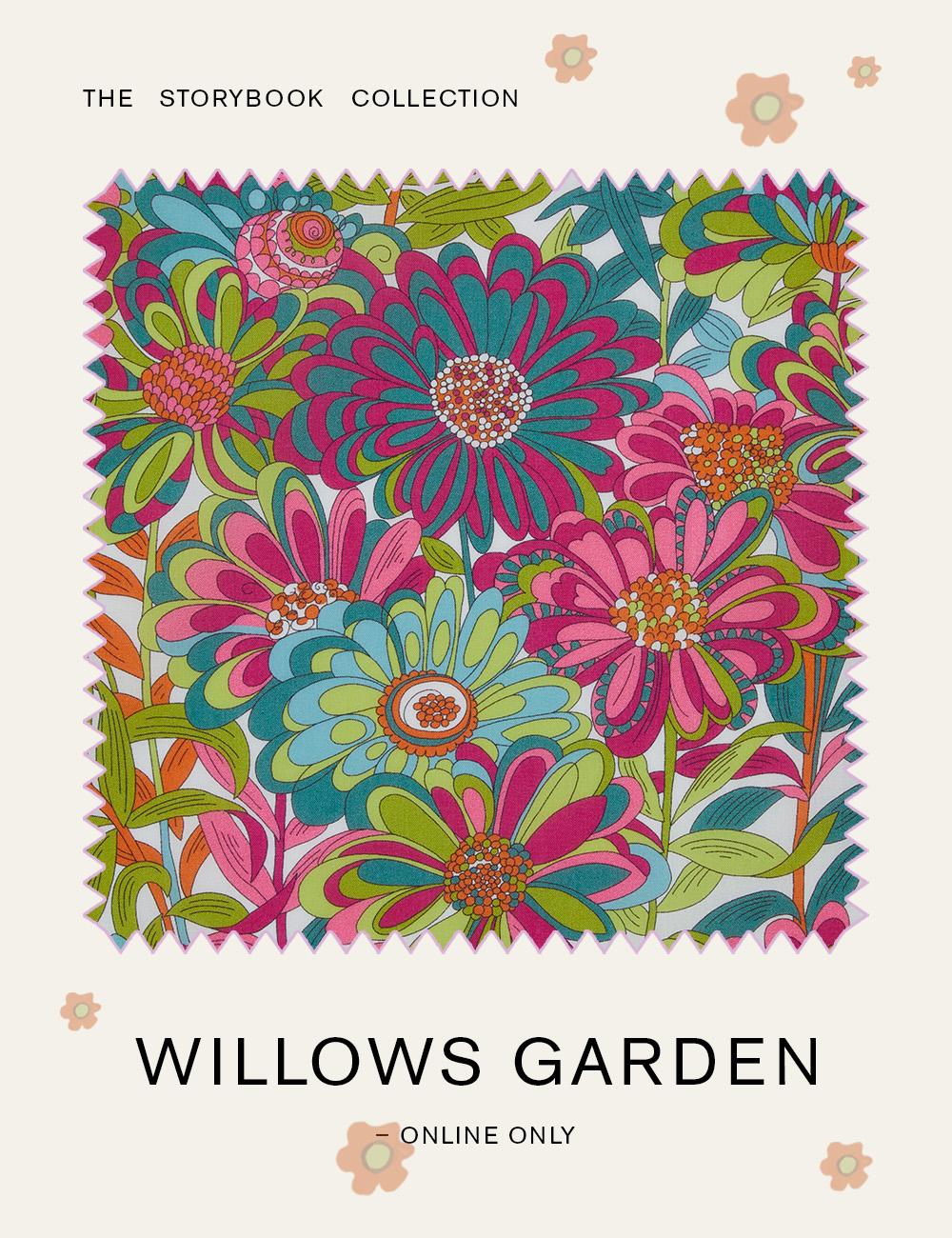 Hand drawn in fine liner pen, Willow's Garden was originally created by the Liberty studio in 2009. Inspired by a section of a photograph, this wild sea of daisies creates a stylised allover repeat, brimming with live and buoyancy. The dense trailing stems and leaves are a subtle nod to William Morris's famous 'Willow' wallpaper.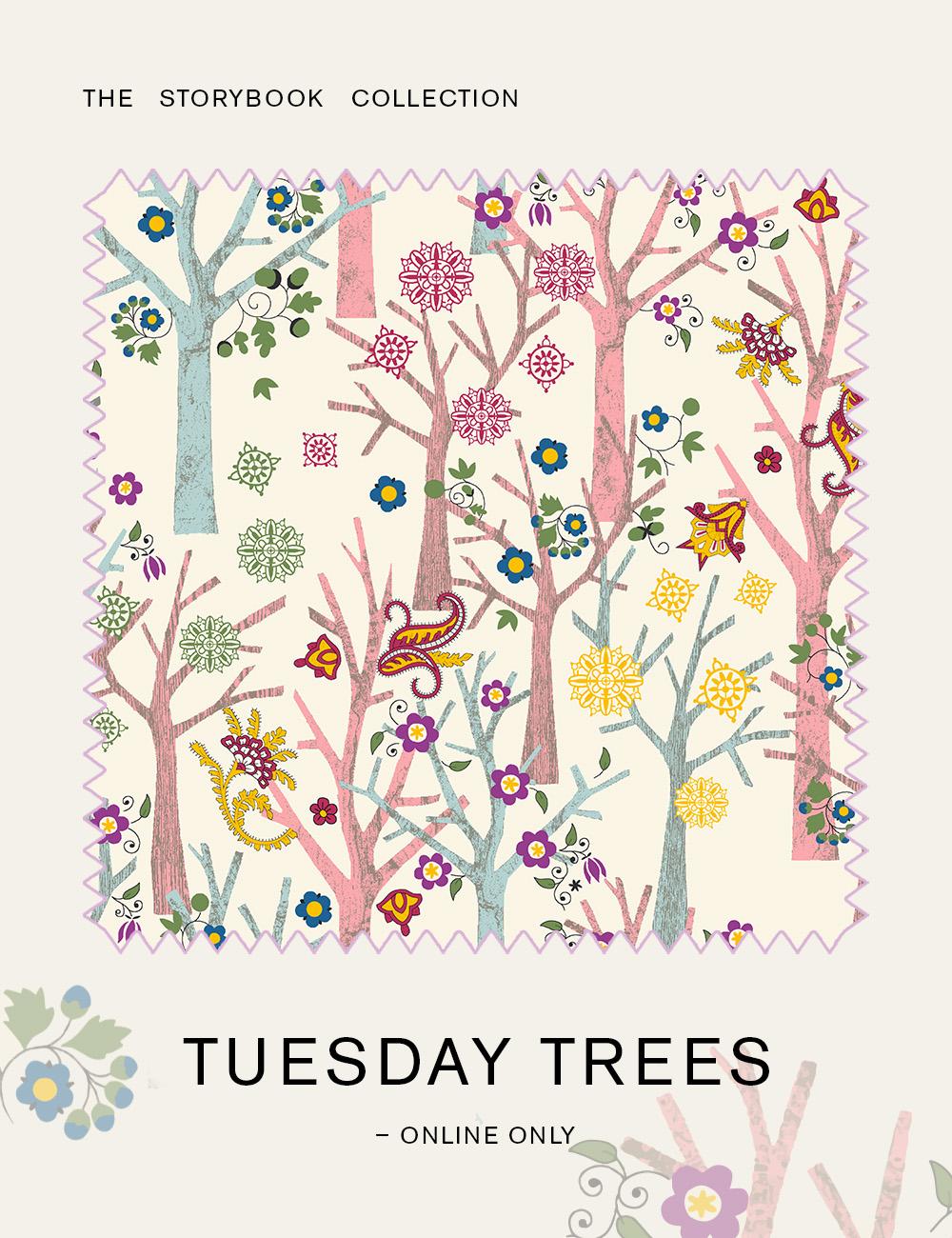 First created in 2009 by award-winning children's author and illustrator Lauren Child CBE, Tuesday Trees is inspired by Lauren's illustration of the fictional character Clarice Bean. This magical print depicts fragments of archival Liberty patterns mixed with an assemblage of textured trees.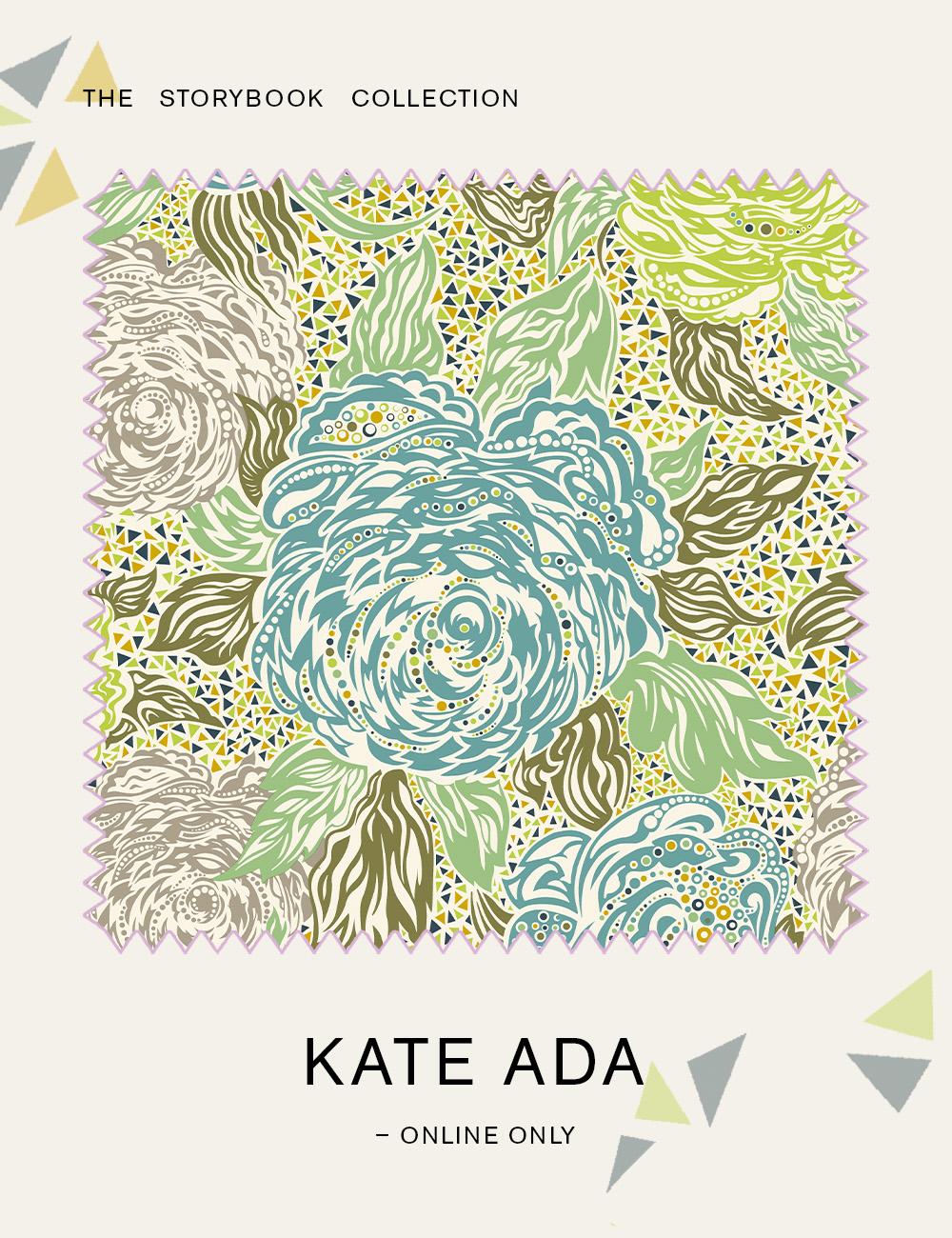 Inspired by a hand painted rose design discovered in a Liberty pattern book dating from the 1930s, Kate Ada was reimagined as an oversized contemporary floral. Striking bejewelled roses twist and tumble over a sequined mosaic style ground, creating a graphic combination of geometrics and botanicals.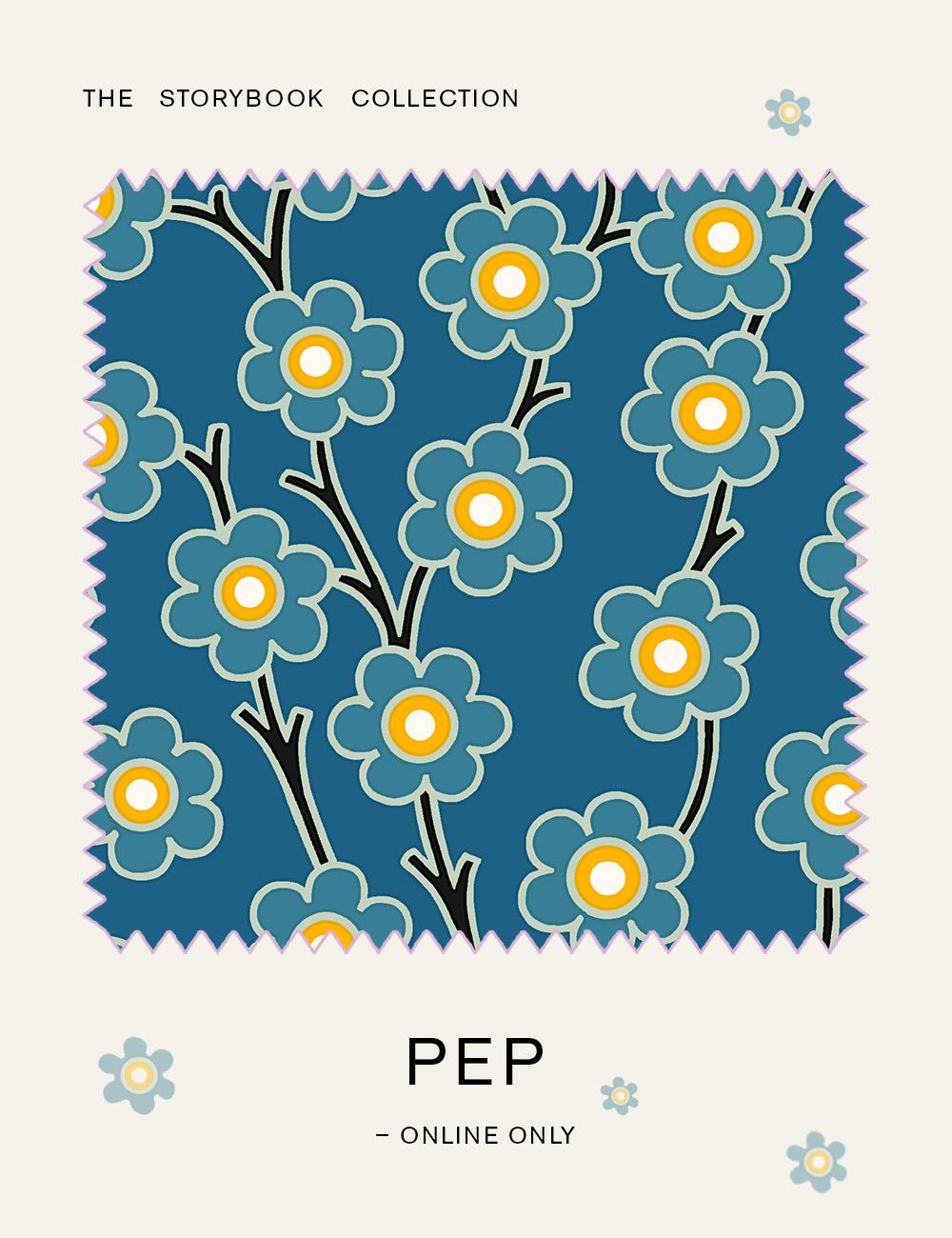 Inspired by a tiny fabric fragment discovered in the Liberty archive, Pep is a bright and bold representation of stylised cherry blossom branches. When viewed from a distance, the graphic flowers seem to pop, creating an almost polka dot effect.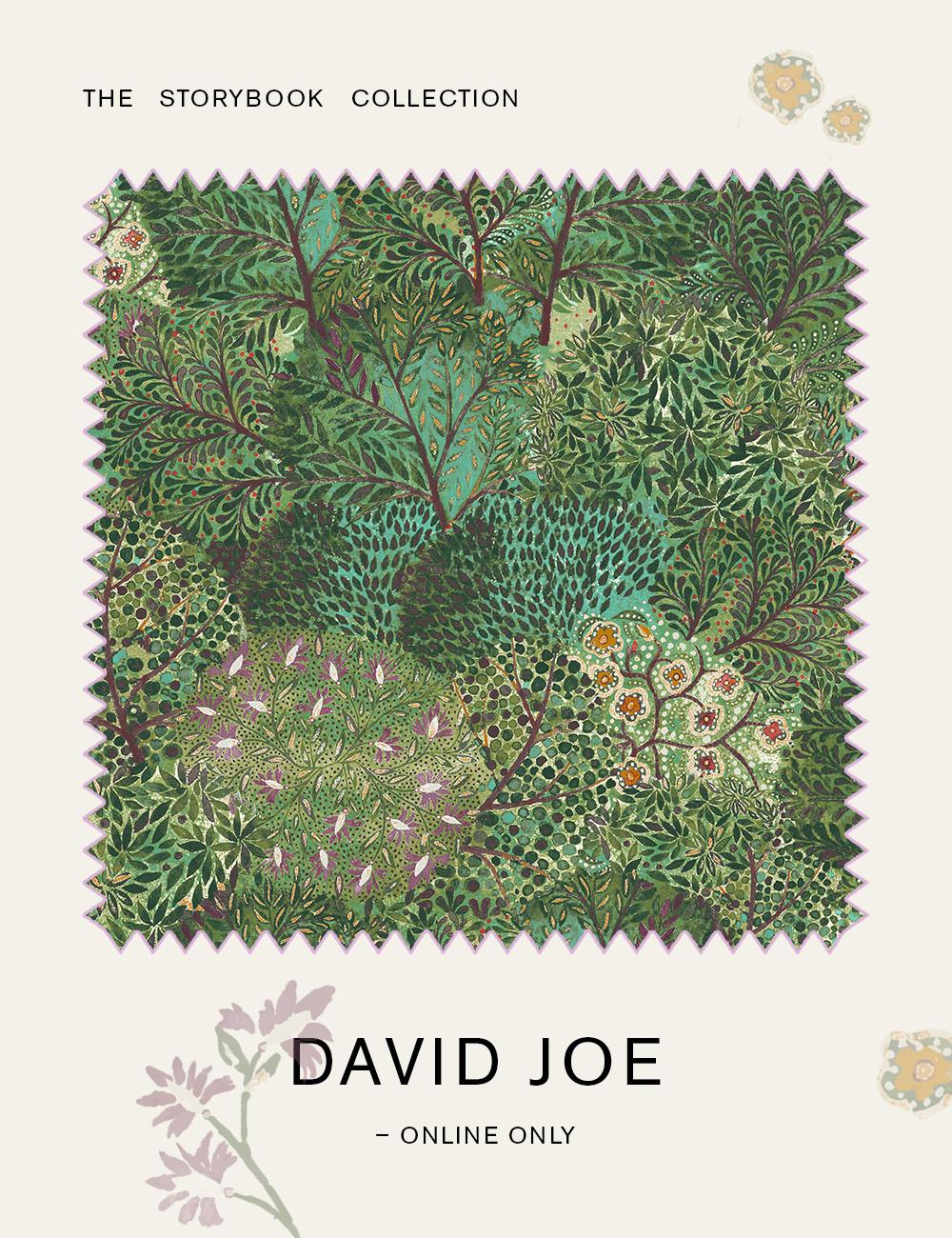 The creator of this intricately painted botanical, Jane Ray, referenced the style of Indian miniature garden paintings, this design has a wonderful feel of over-dying with tonal veils of pigment, revealing an ethereal magical forest.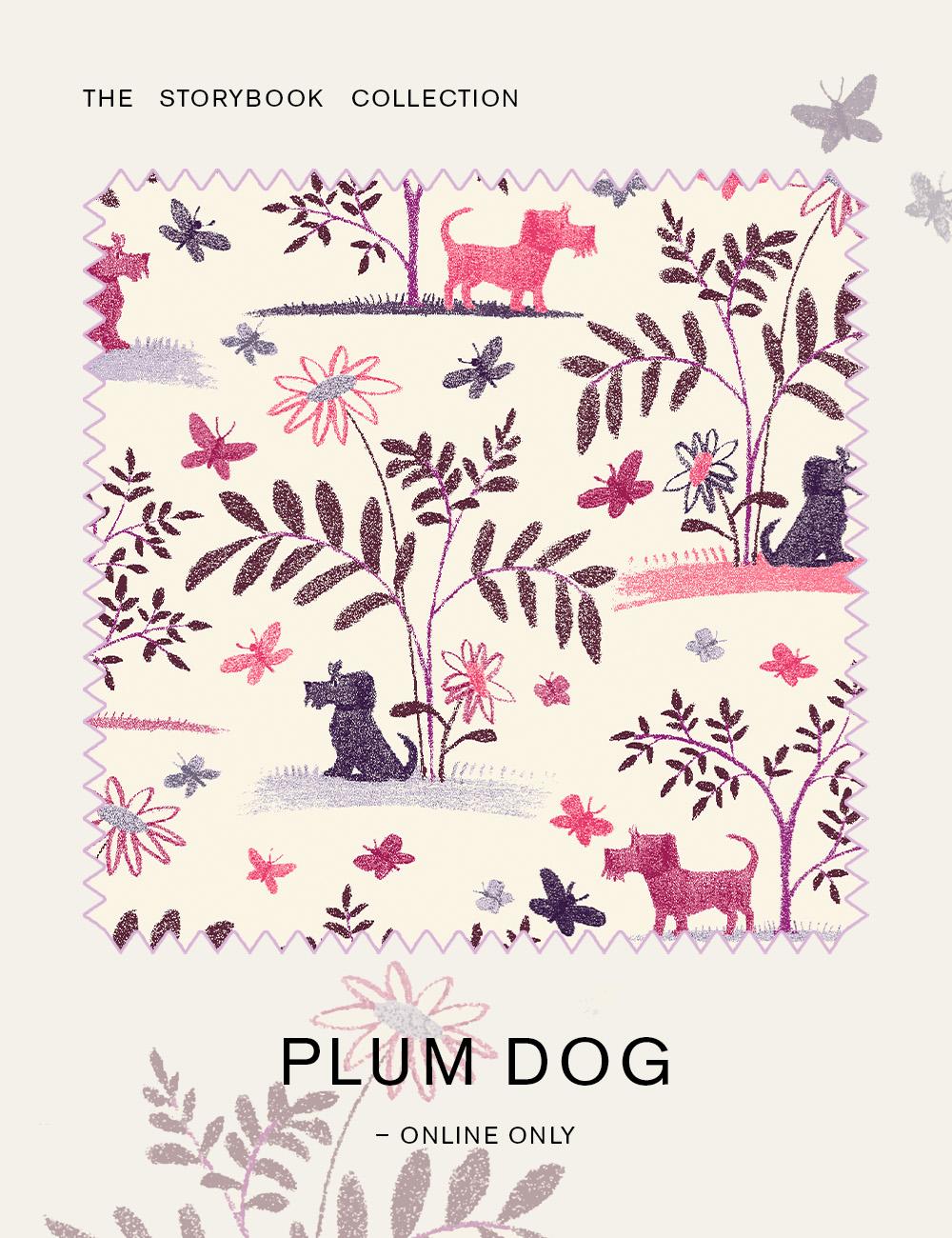 Plum Dog is a hand-painted print by children's author and illustrator Emma Chichester Clark. Originally created in 2009, this charming artwork captures a textured crayon landscape with Emma's widely recognised dog Plum.