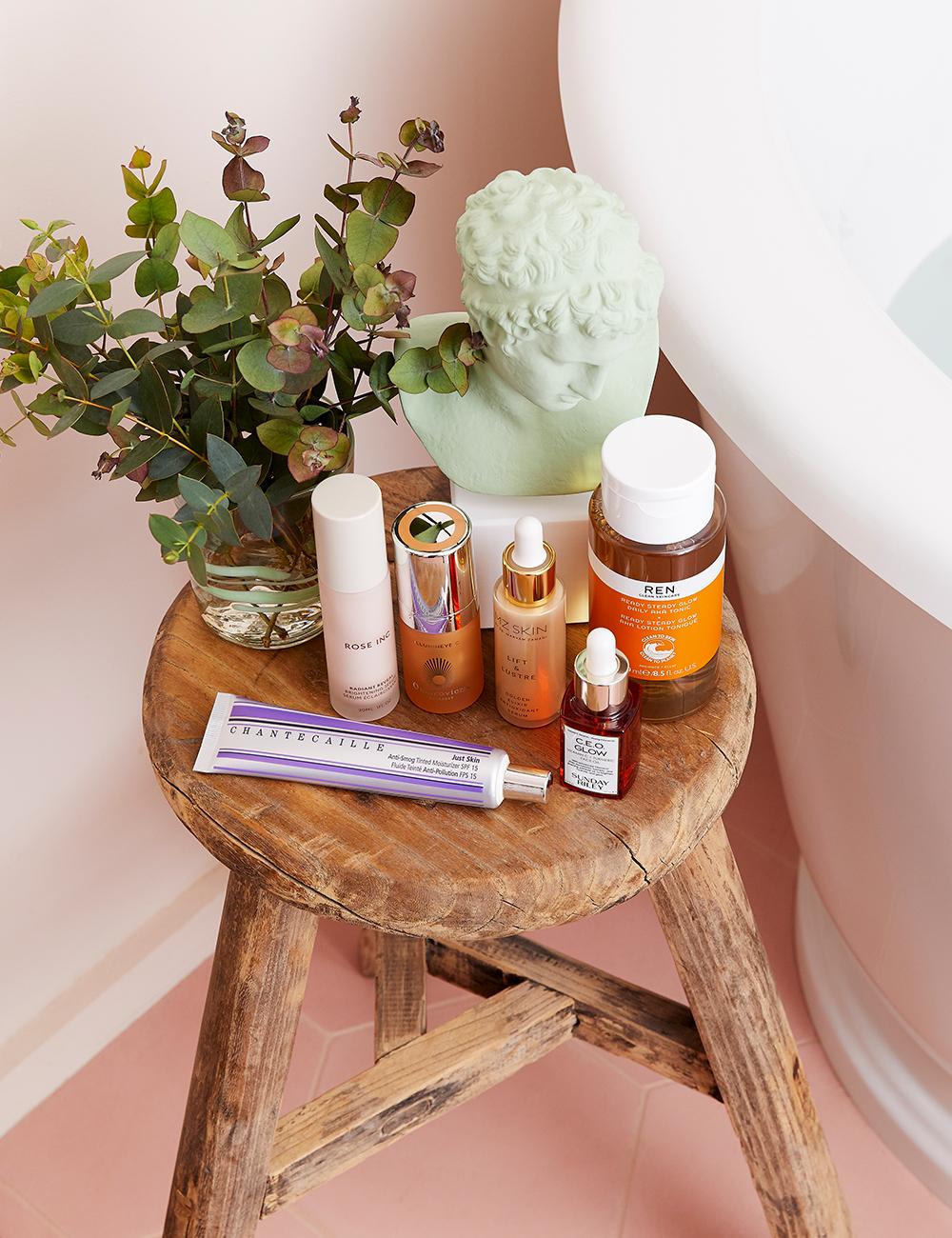 How to Create a Morning Skincare Routine
Rise and shine with Liberty's straight-forward guide
By: Shannon Peter
Your morning skincare routine is just as important as the one you apply in the night time. Not only does it allow you to address any key skin concerns, it's your chance to shield your skin from everything the upcoming day has to throw at it, be that the pollution of your morning commute or the harmful sun rays you experience on your daily hot girl walk. But the best AM skincare regimes can also make all the difference as to how your makeup (should you choose to wear it) sits and lasts throughout the day. So, how do you get the product line-up right? Well, while some specifics will depend on your unique concerns and goals, these are the basic steps to consider…
You might have thoroughly double cleansed your face the night before, but it's often worth freshening up come the morning, too. Your skin can collect bacteria and dead skin throughout the night (delightful), so a quick and gentle wash will set things right again. Micellar waters, gels and creams make for the best morning cleanse; they provide that fresh-skin feel and clear the way for the rest of the active ingredients yet to come. Just be sure to use a clean washcloth or flannel, and lukewarm water – anything hotter tends to dry skin out.
Not everyone will need nor want to use a toner, but they can be especially useful if you have acne or blemish-prone skin, as many contain skincare acids that help to clear pores. However, be careful: try not to use too many acid-containing products throughout your routine, as you could send the skin balance in the other direction. And always – always – follow up with plenty of high factor SPF, as acids can leave skin more vulnerable to sun damage. Apply your toner with a (reusable) cotton pad.
Next come your active ingredients, usually in the form of a serum. You'll want to save retinol for your night time routine, but the morning is a great chance to use hydrators (like hyaluronic acid, squalane and ceramides), antioxidants (like vitamin C and vitamin E) as well as strengthening and texture-refining ingredients, like niacinamide. Try not to overload your skin with too many formulas; just one or two is best, so look for a formula that addresses many of your concerns at once. Modern day serums have never been so hardworking, so that shouldn't be too hard to find. Apply a few drops with clean hands, pressing gently into the skin.
Hydrate, Hydrate, Hydrate
The penultimate step of your morning routine, moisturiser may not be the fanciest of skincare products, but it is an important one. A chance to seal in the actives that sit below, as well as to layer on a protective shield of hydration, the humble moisturiser has many jobs. Which is the best moisturiser for you, however, depends on your specific skin needs. Oily-skin-types should look for oil-free formulas, whereas those with dry skin should choose something thick and balmy.
The single most important step in any morning skincare routine, SPF is a total non-negotiable. Required even in the depths of winter, a sturdy high-factor formula is vital in protecting against sun damage. But the good news? New-gen formulas aren't chalky or sticky like their predecessors. These days, you can find lightweight, glow-inducing sunscreens that offer undetectable protection, so there's really no excuse. Squeeze two finger-lengths of product onto your hand, and apply all over your face and neck, topping up throughout the day.