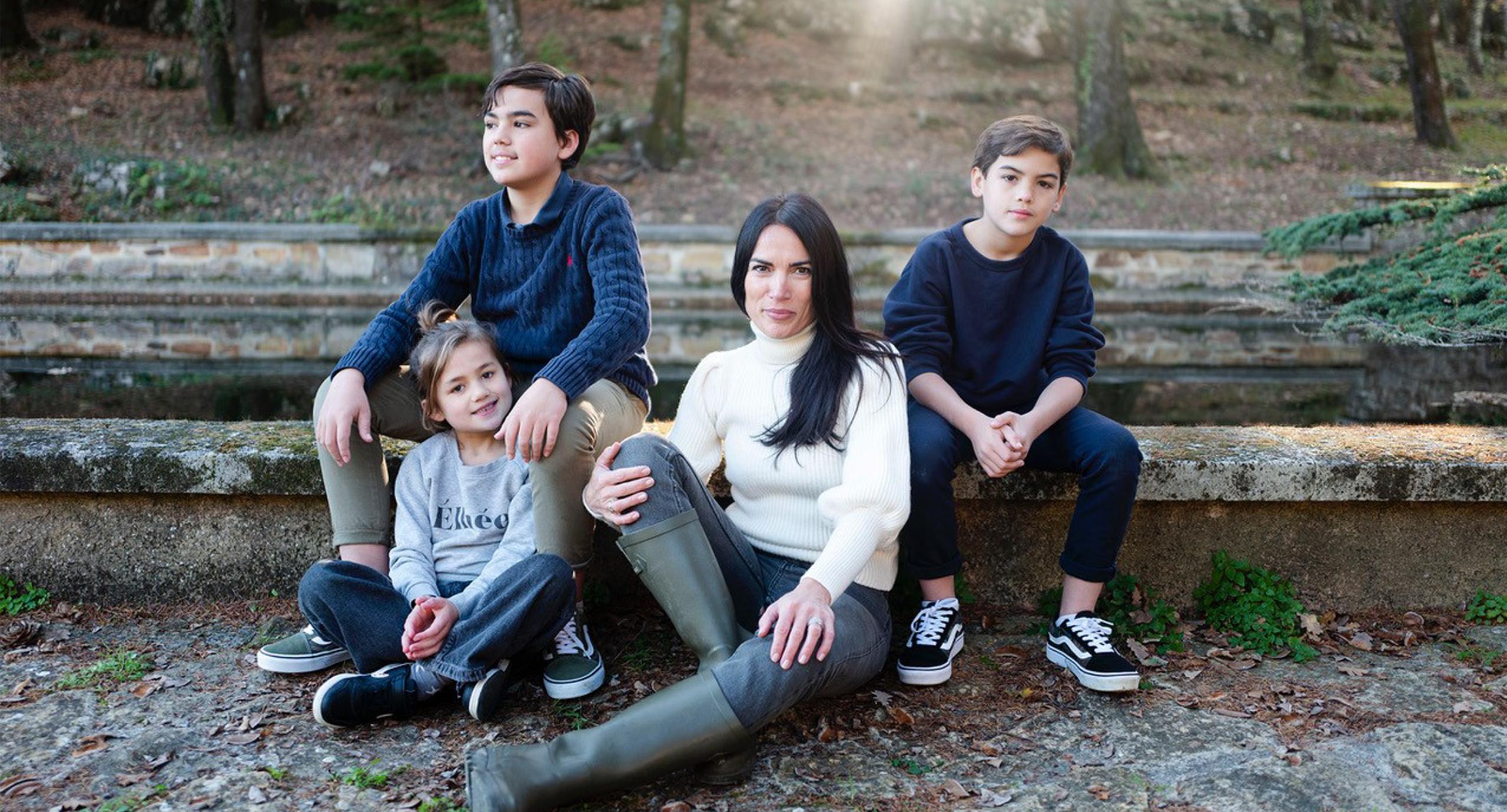 Motherhood Diaries
Allison Piraud
We talk to mother of three and founder of innovative baby bottle brand Élhée to discuss all things motherhood
Shop Élhée
Motherhood Diaries is a testament to modern-day parenting; from life-changing tribulations, to joyous milestones - and all the chaotic bits in between. Each month, we'll uncover a refreshingly honest account from the Liberty community, with the aim to support women who might otherwise feel frustrated, isolated or overwhelmed. Here, we invite all maternal figures to speak openly about their journey to motherhood, find light in each narrative and ultimately, a sense of solidarity.
Eager to build an ethical and aesthetic universe tailored to her three small children, entrepreneur Allison Piraud, created the world's first baby bottle designed entirely by a mother. Sharing an honest account of her own motherhood journey, Piraud reflects on the joys of having a large family and the challenges of running a successful business with three small children in tow.
I always saw myself as a mother and dreamt of having a large family. I was blessed with three beautiful babies plus one with my husband's eldest son. Motherhood for me is synonymous with unconditional love and chaos. It is the great unknown.
Pregnancy is an incredibly powerful process that can inspire huge changes both inside and out. I experienced my three pregnancies as a sweet and joyful journey. I loved every minute of being pregnant, watching my body transform and witnessing the babies growing inside me – it truly is the best feeling in the world. If anything, I had to learn to give up being pregnant, rather than the other way around. Thankfully, my breastfeeding experiences with my three children allowed me to extend the close and intense bond that I continued to crave following their births.
During all my pregnancies, I had an intense urge to undertake my own business, perhaps due to the desire to conceive another life in line with my changing values. My third pregnancy gave birth to my daughter Eléonore and also to my baby bottle company Élhée (Eléonore's nickname) in homage to motherhood.
My advice is to never regret not being perfect, listen to yourself

and

what your body is telling you

and

never feel guilty for anything.
Fortunately, I never experienced any pressure during my pregnancies, either professionally or personally. I have however been subject to several occasions of misogyny in my entrepreneurial journey. The most hurtful experience occurred during a pitch of my Élhée project in front of an "Entrepreneurship Support Association". The jury elegantly recommended that I had better stay home and continue to raise my three children rather than continue with my project in order "to protect myself". These words reinforced my determination and my desire to create my Élhée brand, after all, there is nothing that women cannot achieve.
Letting go during my maternity leave was a great inspiration for me. Being able to spend all of my time with my young children encouraged me to devote even more time to them as they grew. I naively thought that running my own business would allow me to do this even when I went back to work, however, this turned out to be only party true. My husband and I continued to see friends, to go out and to travel following their births, but we always made sure that our children were included. The most important thing for us is being able to create and give them memories together that they will treasure forever.
I would definitely say that my life is more fun and meaningful with my children. Watching them grow and develop is fascinating and I love every moment of our family life even though it can sometimes be absolute chaos. I feel the weight of shaping the lives of three very different human beings everyday and cross my fingers that I am doing a good job. Finding the balance between children and work is not easy on a daily basis. I appreciate the freedom running my own business gives me, although it is also incredibly challenging juggling a career with three young children.
For the majority of women, including myself, it remains difficult to reconcile increasingly heavy maternal responsibilities with personal development. My advice is to never regret not being perfect, listen to yourself and what your body is telling you and never feel guilty for anything.
There are so many things that I love about Liberty, from their sleepwear range for kids' and women to their handy notebooks that are ideal for managing the maternal mental load or pleasant to give to friends. My current obsession, however, are Bonpoint's newborn essentials – they are absolutely adorable.