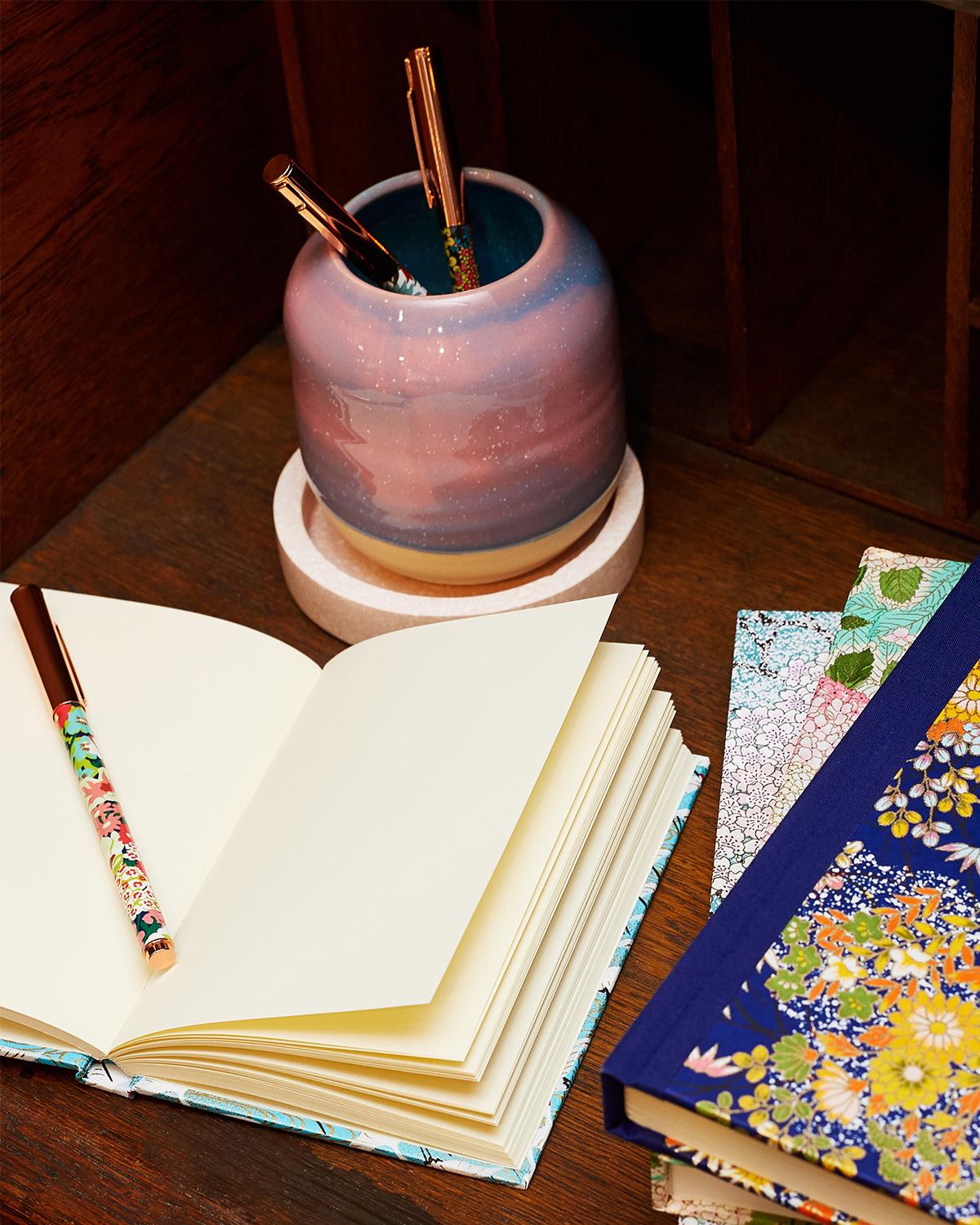 Build a Home
Desk Ideas for Creating Calm Out of Chaos
Whether you have a whole room, a cramped corner or even just the end of a table, you can turn any space into the ideal at-home office. Liberty shows you how
Shop Desk Accessories
By: Laura Kennedy
Even if you don't have the luxury of a dedicated home-office, there are plenty of practical desk ideas you can employ to turn even the tightest of corners or the tiniest of tables into organised, serene spaces conducive to concentration. Let's face it, between the overflowing laundry pile catching your eye and the voice in your head urging you to take yet another biscuit break, you already have enough distractions. So let's change that. Let's curate a dream workspace, full of practical storage solutions, ideal lighting options and beautiful objects to spark inspiration.
Taking extra care when selecting lighting options will help zone your space. Lamps should adequately illuminate your desk without having to call on the services of an overly bright and anxiety-provoking ceiling light, without being too bright that they cause an instant headache. When looking for a table lamp, you want something that will shed some light on all your great ideas. Hay's Matin Table Lamp, £179
The fragments of life which tend to litter our desks – pens, paper, lip balm, that missing button from a coat you rehomed five years ago – can (and should) be housed in a lovely storage box. Any object in complementary colours that organises clutter, speeds up your work efficiency or elevates your space is a great addition. Anissa Kermiche's Ich Liebe Dish, £70 celebrates the female form while simultaneously keeping your clutter tidy while a Liberty Margaret Annie Porcelain Pen Pot, £27.99 will stop pens from going missing.
Shop Something to Look at
Accessories that look beautiful but serve a function will make your space feel less stuffy corporate, and more homely. But take note: decor for your desk needs to be three things: inspiring, purposeful and compact (to save room for all your Post-Its). Quirky-yet-practical finds like Sophia Enjoy Thinking's Apollo Bookends, £140 will give you a place to stow your notebooks, while the Astier de Villate Small Austin Vase, £75 could play host to a bunch of mood-boosting flowers, or double-up as a pencil pot, too.