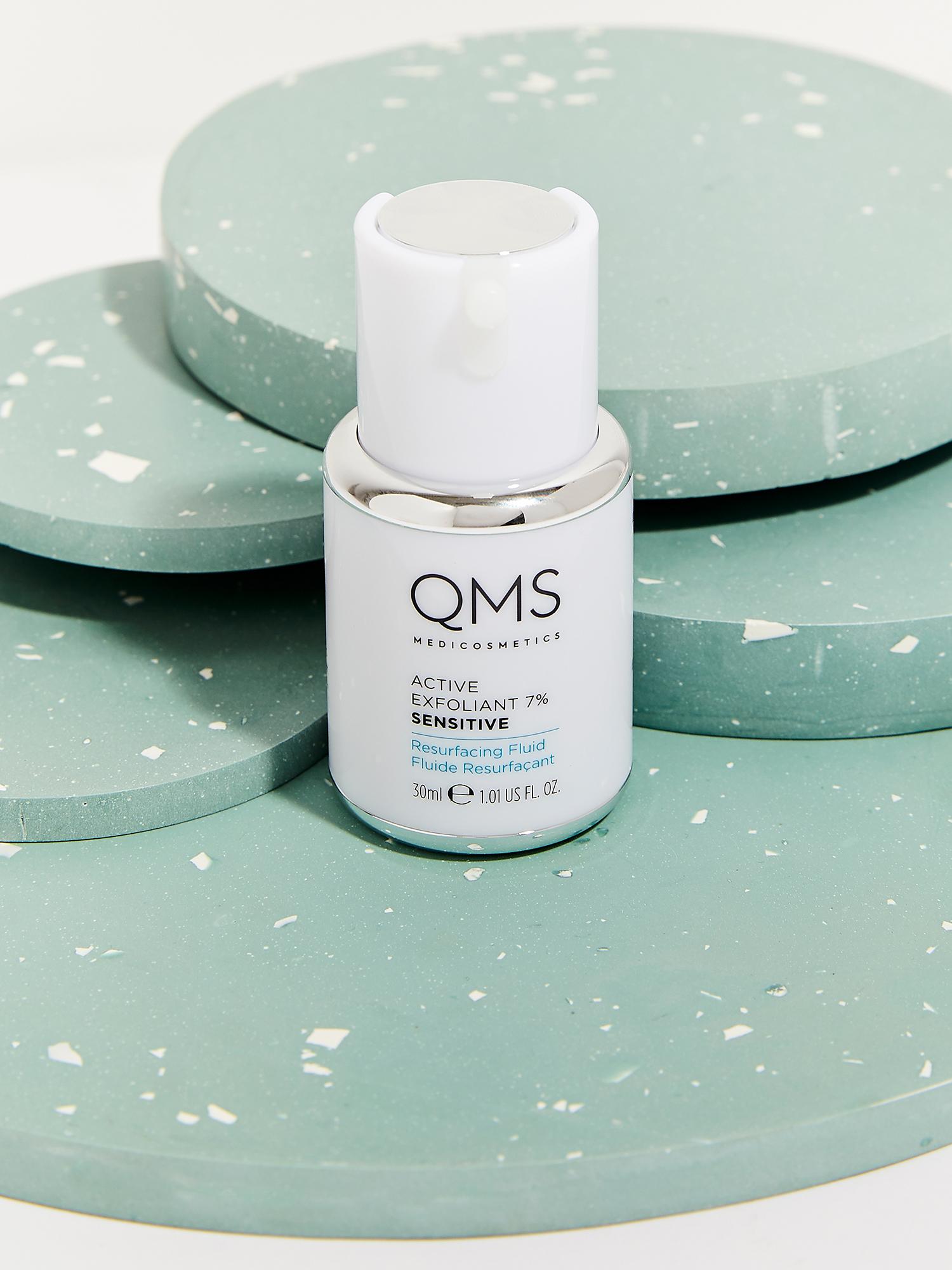 Under the Microscope
Dry Skin
Beat dryness once and for all with dry skin care tips, direct from the experts
Shop Dry Skin Care
Dry skin: it's an all-too-common concern that can get under your skin in more ways than one. With everything from genetics and medications to air conditioning playing a role in its rise, finding a solution can be a challenging task. To demystify the facts, we've gathered seeds of wisdom from some of the beauty world's top skin care authorities, helping you put dry skin to bed – for good.
"The tendency to dry skin is often hereditary. With increasing age, the skin of all people becomes drier, often due to hormonal changes. Dehydration literally dehydrates the skin. As a mirror of the soul, dry or very dry skin is also often a reflection of mental stress."
Susanne Kaufmann, Founder
Is your skin really dry, or are you just dehydrated? The symptoms might be hard to decipher, so get the right diagnosis to avoid loading up on extra oils unnecessarily…
Dry skin needs oil, not just water like dehydrated skin
Stick to non-clogging options like avocado oil and shea butter
Some of the best moisturisers for dry skin are oil-based, and prove just as effective as facial oils
Also look for cleansers containing these ingredients to hydrate skin from the outset
"Dry skin is often confused with dehydrated skin, so make sure the condition has been correctly identified by a professional. The difference between the two is that dehydrated skin lacks water, while dry skin lacks oil."
Rowan Hall-Farrise, Head Facialist at QMS Medicosmetics
"Dry skin needs one thing above all else: moisture. That is why it is important to provide the skin with sufficient moisture on the one hand and to reduce the loss of moisture on the other hand."
Susanne Kaufmann, Founder
When faced with flakiness, exfoliation is a must, helping to boost skin cell regeneration and fight dryness. Just avoid harsh, abrasive formulas – they'll only make matters worse.
Fight off scales with regular exfoliation
Don't get carried away, harsh formulas will only worsen dryness
Scrubbing away dead cells will help products to penetrate deeper
"Exfoliating regularly is very important as removing dead skin cells will enable nourishing ingredients to effectively penetrate skin and moisturise deeper."
Rowan Hall-Farrise, Head Facialist at QMS Medicosmetics
"The external causes of dry, rough and brittle skin include incorrect care products, as well as too frequent exfoliation. All this attacks the natural fat film of the skin."
Susanne Kaufmann, Founder
To really get to the root of dry skin, look beyond just skin care. A number of lifestyle factors can leave your skin exposed to dryness, but there are simple changes that could get you back on track…
Eating your oils is as important as applying them topically
Limit sun exposure and be cautious about aircon and central heating
Get plenty of liquids to replenish your skin's moisture levels
"Make sure you're also supplementing oil content from within. Food rich in oils and omegas such as fish, nuts and avocados will help to up your skin's oil content, and drinking plenty of water will address dehydration, too."
Rowan Hall-Farrise, Head Facialist at QMS Medicosmetics
"Hot or dry air and long, strong sunbaths can dry our skin. Even too hot or prolonged bathing dries out the skin, as it removes lipids and moisture."
Susanne Kaufmann, Founder
"Dry skin needs to be treated from a holistic approach; protecting the skin from moisture-sapping external factors such as aircon, sun exposure, chlorine, salt… as well as treating the skin to boost hydration."
Olivia Thorpe, Founder at Vanderohe