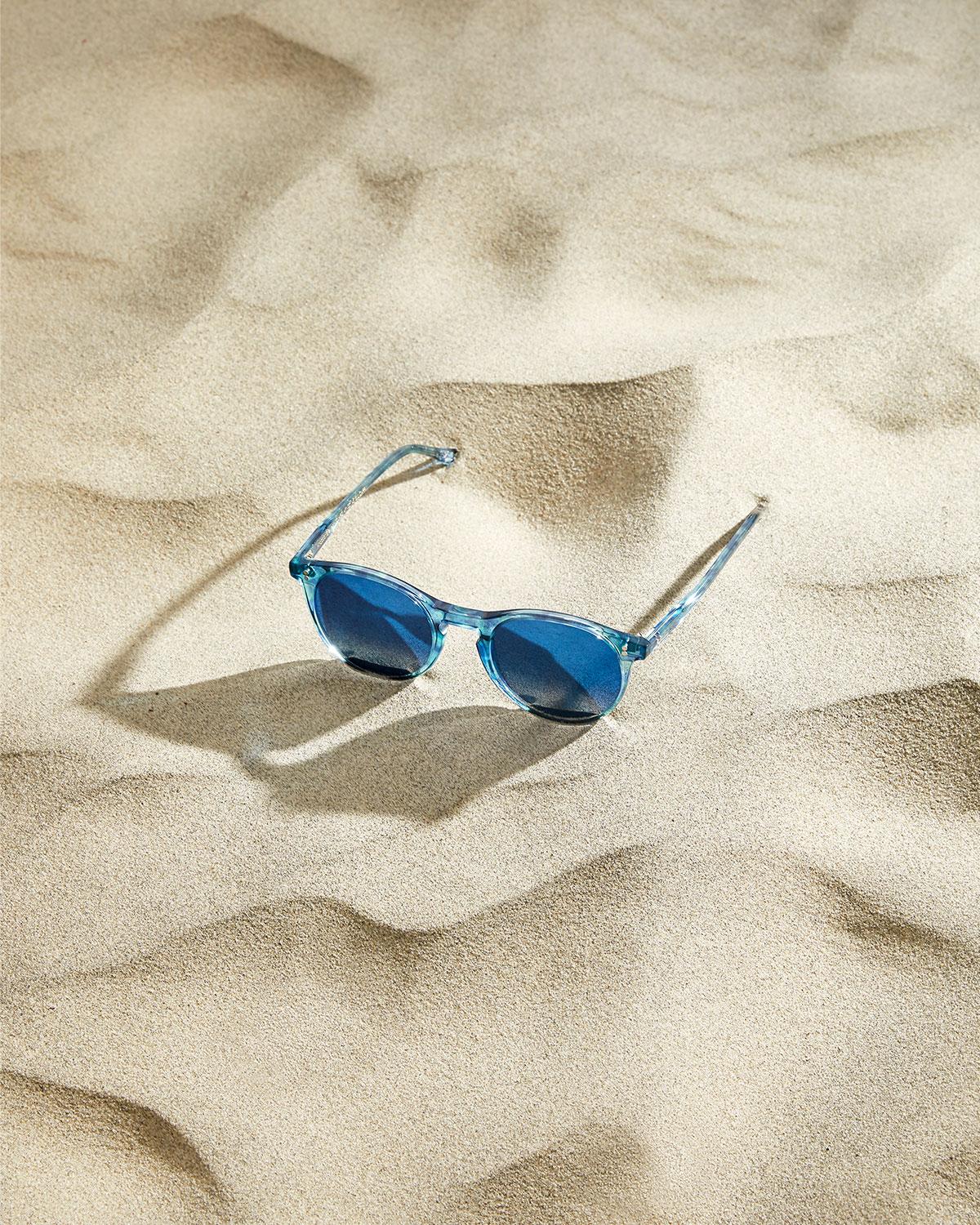 You've Been Framed: The best sunglasses for your face shape
Finding sunglasses you love (and that love you back) can seem like a never-ending task. Unless, that is, you shop according to your face shape. Liberty shows you how.
By: George Elliot
It's an all too familiar scenario: you walk into the sunglasses hall, bright-eyed, ready to explore the shelves upon shelves of extraordinary styles. You pick up a pair. Put them on. Ah, no, they're not quite right. You move on, trying pair after pair after pair and still... nothing seems to suit you. But wait, perhaps you're just doing this all wrong. May we suggest an altogether more efficient way to shop for sunglasses? Looking for the best sunglasses to suit your face shape, of course. Believe it or not, it's the quickest way to whittle down the selection and find the perfect frames that will not only suit your style and personality, but your face, too. So, let's skip to the good bit – finding The One – with Liberty's very useful guide to the best types for sunglasses for every kind of face shape.
The Best Sunglasses for Heart-Shaped Faces
Heart-shaped faces are those with a wider forehead, strong cheekbones and a narrow jawline that tapers off to a pointed chin. Can't quite picture it? Consider Gwyneth Paltrow, Reese Witherspoon and Scarlett Johansson your best reference points. If you, too, fall into the heart-shaped face camp, then you're lucky enough to suit cat eye sunglasses, the frames with feline flair. Take the Gradola Acetate Cat Eye Sunglasses by Cimmino Lab, £245; featuring upswept outer edges, these shades are great for emphasising the eyes and brow.
The Best Sunglasses for Square Face Shapes
If your face shape is on the square side (meaning that it's equal in both length and width and your chin is broad), rounded lenses are your ultimate go-to. Creating the illusion of an elongated face, circular sunglasses balance out facial features and compliment defined angles like sharp jawlines. Flattering and utterly timeless, let Celine's Baby Audrey Sunglasses, £340 become your hero shades this summer.
The Best Sunglasses for Rectangular Face Shapes
Is your face longer than it is wide? Do the sides of your face follow a straight line from your forehead to a squared-off jaw? These are the characteristics of a rectangular facial structure, the shape that best suits oval sunglasses. Radiating old-school glamour, they're also reminiscent of 1990s fashion, making them one of the most on-trend styles this summer, too. Featuring curved lines and elliptical lenses, if you've been blessed with a sculpted jawline, opt for a pair likeLoewe's Oversized Oval Acetate Sunglasses, £310.
The Best Sunglasses for Round Face Shapes
For circular faces with rounded jawlines and foreheads, those that are roughly the same in height and width, the trick is to think in opposites. In other words, square sunglasses are ideal for you. Take Bottega Veneta's Oversized Square Sunglasses, £310 and Fendi's Oversized Square Metal Sunglasses, £350; with angular frames, these classic pairs will add some sharp contouring to the face's lines and flattering definition to subtle features. Now, who wouldn't want that?
The Best Sunglasses for Oval Face Shapes
As the most blessed – in that almost every style suits them – those with oval faces can afford to be daring with their sunglasses. And with brands becoming more and more inventive with their designs, there are so many bold and funky frames to choose from. Chunkier than chunky, hexagonal, flower and heart-shaped; these spectacular shades are statement makers, so could be for you if you've got the attitude to match. Why not try Loewe x Paula's Ibiza Flower Sunglasses, £290?