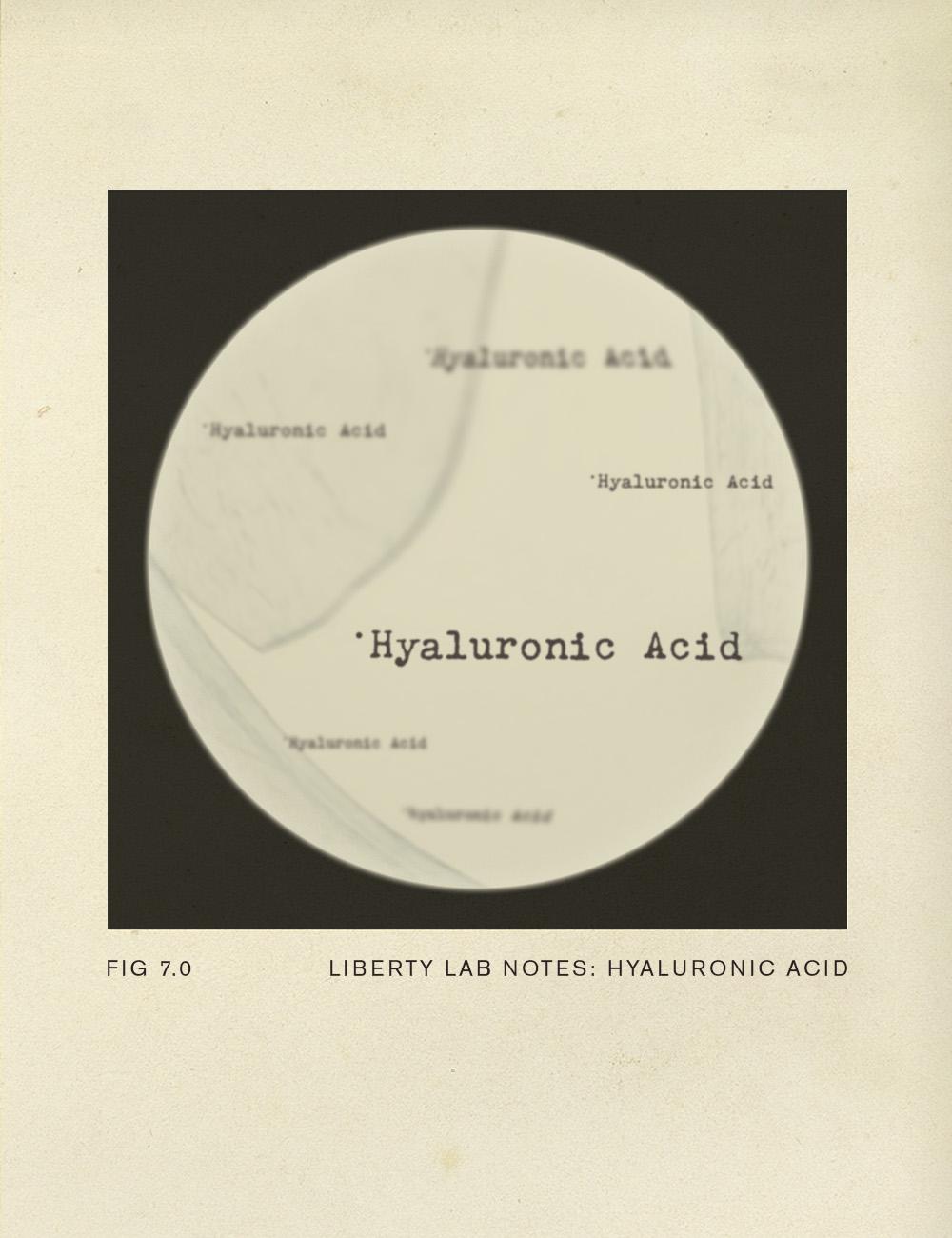 Lab Notes
What is Hyaluronic Acid?
Few skincare ingredients receive quite so much praise, but is this skin hydrator worth all the hype? Liberty tells all
Hyaluronic acid is the naturally occurring ingredient that brought serums into our everyday skincare routines. It's the universally loved glow-giving, skin-plumping ingredient that you'll find in everything from moisturisers and sheet masks to eye creams, but what exactly is hyaluronic acid and how can it benefit your skin? Liberty investigates.
Also known as HA, it's a sugar molecule which occurs naturally in our joints, eyes, and skin, working to promote the skin's stability and renewal process. It's also a humectant – a category of ingredient that pulls moisture from its surroundings. This makes hyaluronic acid a powerful tool for hydration in skincare products like creams, gels and serums. It's key to maintaining healthy skin with a maximally healthy barrier, and you'll often find it paired with sister-ingredient sodium hyaluronate, which is a salt derived from hyaluronic acid. The two do a similar job but sodium hyaluronate absorbs into skin slightly faster than HA. Together, they're a perfect skin hydration tag-team.
What Does Hyaluronic Acid Do for Dehydrated Skin?
It grabs moisture to quickly boost your skin's hydration level, making it appear immediately plumper, smoother and more lit-from-within. Known for its capacity to attract and hold a thousand times its weight in moisture, hyaluronic acid has long been hailed as a highly effective hydrator for face and body. Skin naturally holds onto moisture more efficiently when we're younger and natural levels of HA are higher. As we age, our skin benefits from a little extra help when it comes to maintaining hydration levels, so topical HA makes a real difference (though you can benefit from it when you're younger too). Hyaluronic acid is also ideal for sensitive skin prone to redness or even breakouts, so every skin type can benefit from it.
How Do You Use Hyaluronic Acid?
HA is best applied to damp skin after cleansing and before other serums, if you're using more than one. It's perfect to apply underneath water-based moisturisers or to pair with facial mists or essences. If you're applying your hyaluronic acid in the morning, just be sure to finish your routine with an SPF in order to protect the benefits imparted by your skincare and keep skin in tip-top condition.
When Should You Use Hyaluronic Acid?
Our skin's hydration levels fluctuate. External stressors like central heating, cold climate, or sun exposure (not to mention alcohol and salty foods) can all show in our skin. HA helps replace lost moisture and keep skin balanced. This versatile and gentle ingredient can fit comfortably into your routine morning, evening, or both. It also pairs very nicely with more active ingredients that you might be using, so you can comfortably use it alongside your retinol, vitamin C or exfoliating acids like glycolic or salicylic. HA is a skincare no brainer.