Stop and Smell the Roses
Stop and Smell the Roses: How to Elevate Your Everyday
Celebrate the everyday by romanticising the smallest, most mundane rituals and transforming them into a ceremonial moment worthy of a pause
By: Charlotte Olby
Shot on location at Le Manoir
If you've made it to this part of the year and wondered how we got here so fast, you are absolutely not alone. Life is moving fast. The psychology tells us that the older we get, the less information we process because we don't have as many new experiences. And it's this lack of discovery that makes time seem to speed up. How to hack the system? Take in more information, and your time will seem to pass more slowly. Pause, look around you, notice the magic in your everyday, and try to take in as much as possible while you do so. In fact, come in and do it at Liberty - we're a haven of new things to experience - just don't rush through life, OK? You can stop to smell the roses sometimes.

Occasionally we all need a little help to see the sunny side. We often let ordinary joyful moments – like drinking our morning coffee or listening to bird song – pass us by without acknowledging how lovely they truly are. So what if we told you that it's time to slow down? To cultivate these moments of joy, savour the bright spots and celebrate the everyday – and by doing so, you'd actually be embarking in the ultimate form of self-care. In taking a moment to do something just for you (even if it's right back to basics like taking a walk, reading instead of scrolling or lighting a new candle) we can break free from life's monotonous grasp and start to appreciate the little things.

It's time to start romanticising even the smallest of everyday rituals to remind yourself that, in fact, they're not commonplace at all, but rather moments that punctuate the day with a chance to be present and delight in the everyday. Here's how…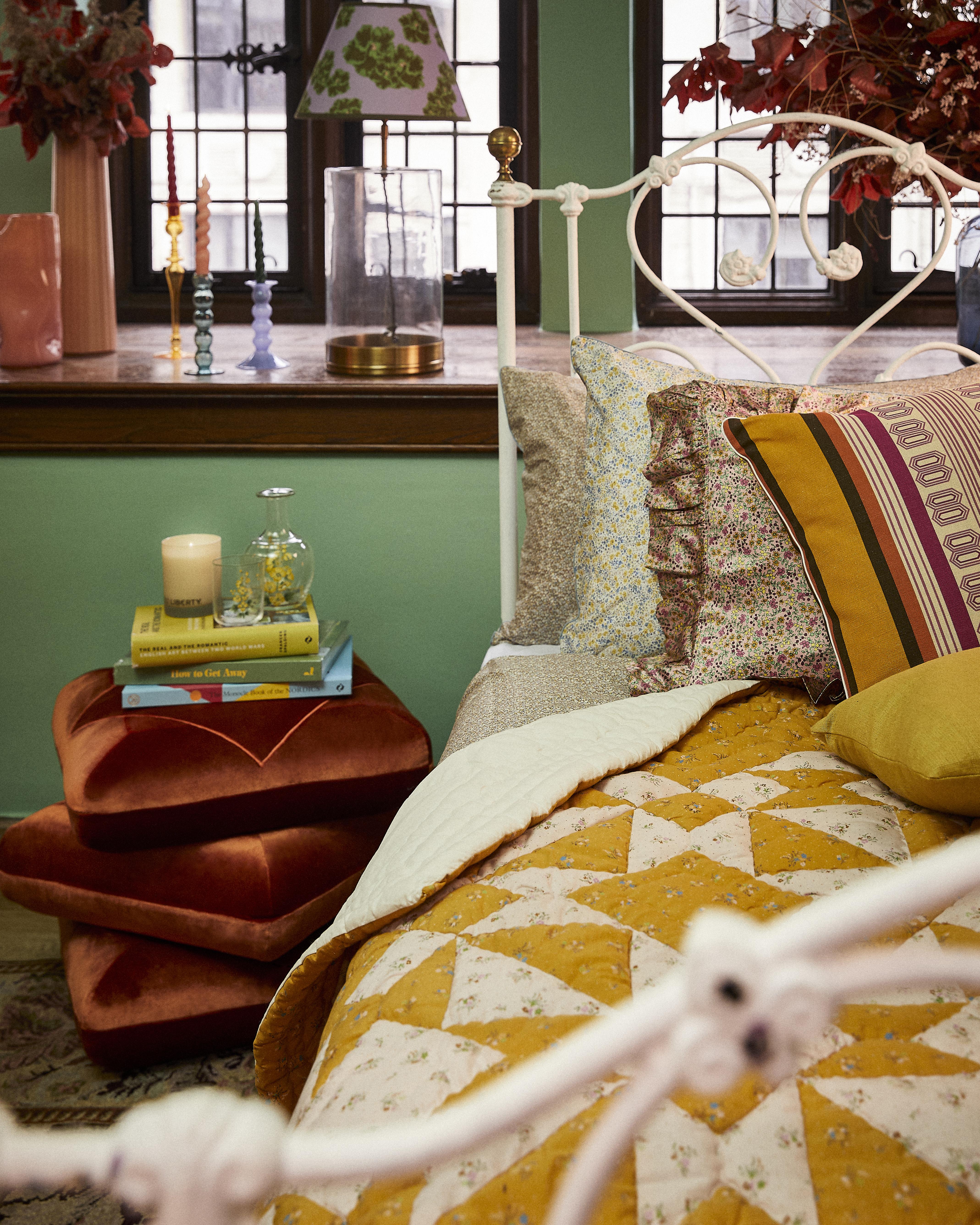 Wake Up Happy
Each and every one of us are guilty of going through the motions from time to time. It's so easy to succumb to the humdrum of everyday life, to get swept up by the monotony of our daily routines: waking, working, eating, sleeping, and repeating, without maximising on the beauty in the everyday. Now, while you may groan at the thought, doing so could mean setting your alarm clock a little earlier to start the day right and make time for your own happiness. By doing so, you don't have to tumble out of bed (and stumble to the kitchen) but can honour your wake-up routine with a turndown service worthy of the best hotels, get some fresh air or dedicate ten minutes to your dream diary. Preparation is key, so by making your bed with the most luxury of bed linens, leaving a carafe of water by your bedside and ensuring plenty of reading light with lamps you're on track to a better night's sleep – and a better awakening. Think about how you want your sleep space to feel and use soft, muted hues like sage green or dusky pinks that help to relax the brain, or introduce brighter, bolder colours to encourage drive and creativity as you awaken. It's all about starting the morning off with a pick-me-up to last all day long.
Time for Tea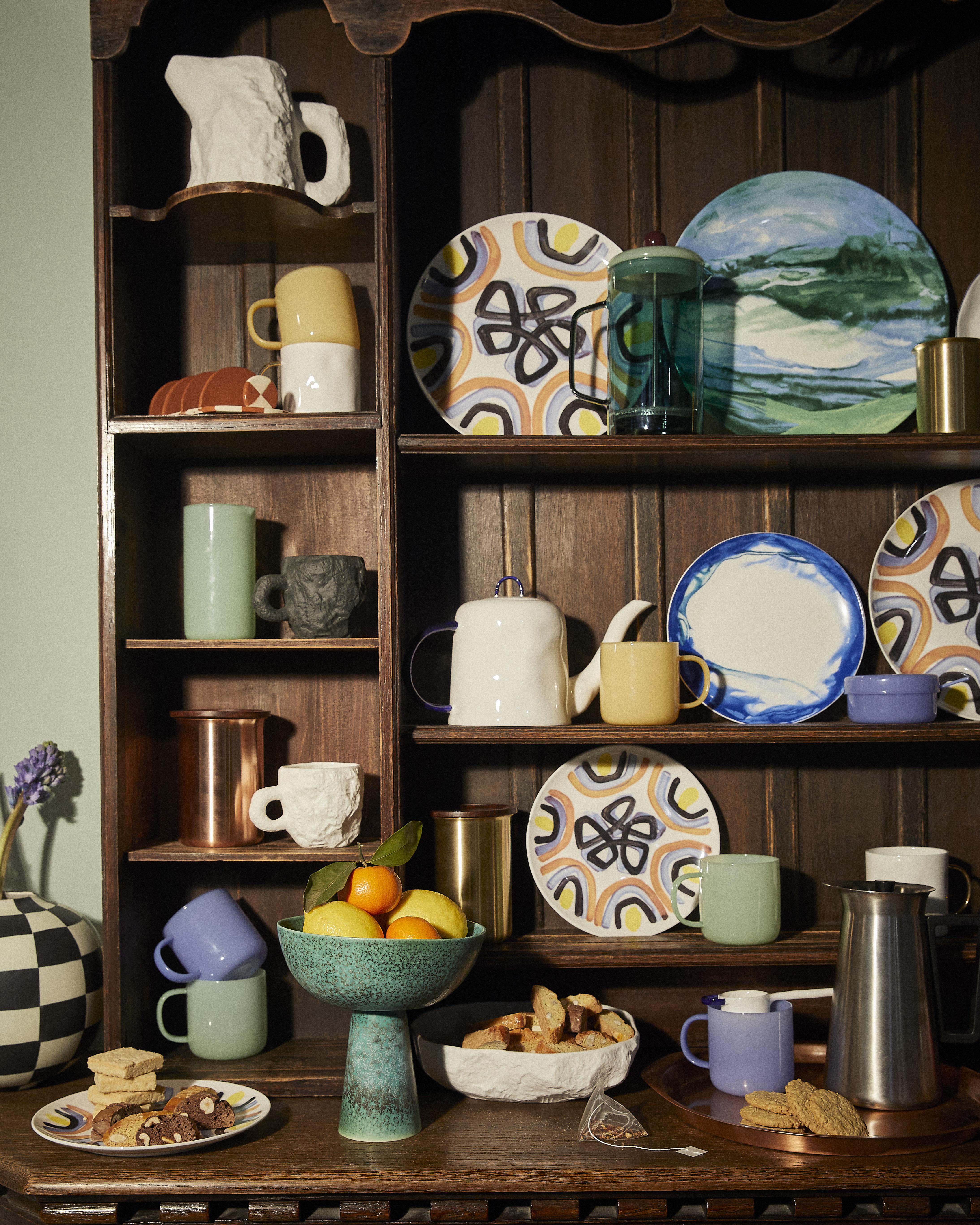 Take a few moments every day to reconnect with the art form of a good cuppa. Breathe in the aroma, feel the warmth, and enjoy the comfort. And, of course, in times of stress, there is something deeply restorative about a steaming mug of tea. Whether you prefer a loose-leaf earl grey or a caffeine-packed frothy coffee, a tea-time ritual invites us to rise to the occasion of the here and now. So how do we take a basic brew up a notch? Start with the cup. Treat yourself to a new favourite mug that will spark joy the minute you wrap your hands around it and consider the smallest details like a handmade tea strainer and a statement milk jug. We understand your countertop is valuable real estate so you're going to want brew-making-paraphernalia worthy of such spotlight like the oh-so-sleek Pour-Over Kettle from Fellow or, if you're feeling traditional, the fine bone china Cobalt Cafetiere from Feldspar. This is your reset for the remainder of the day. Say farewell to what has come so far (a tough commute, a busy schedule, a long to-do list) - and begin again with a sense of celebration. You are bound to have more joy for the rest of the day.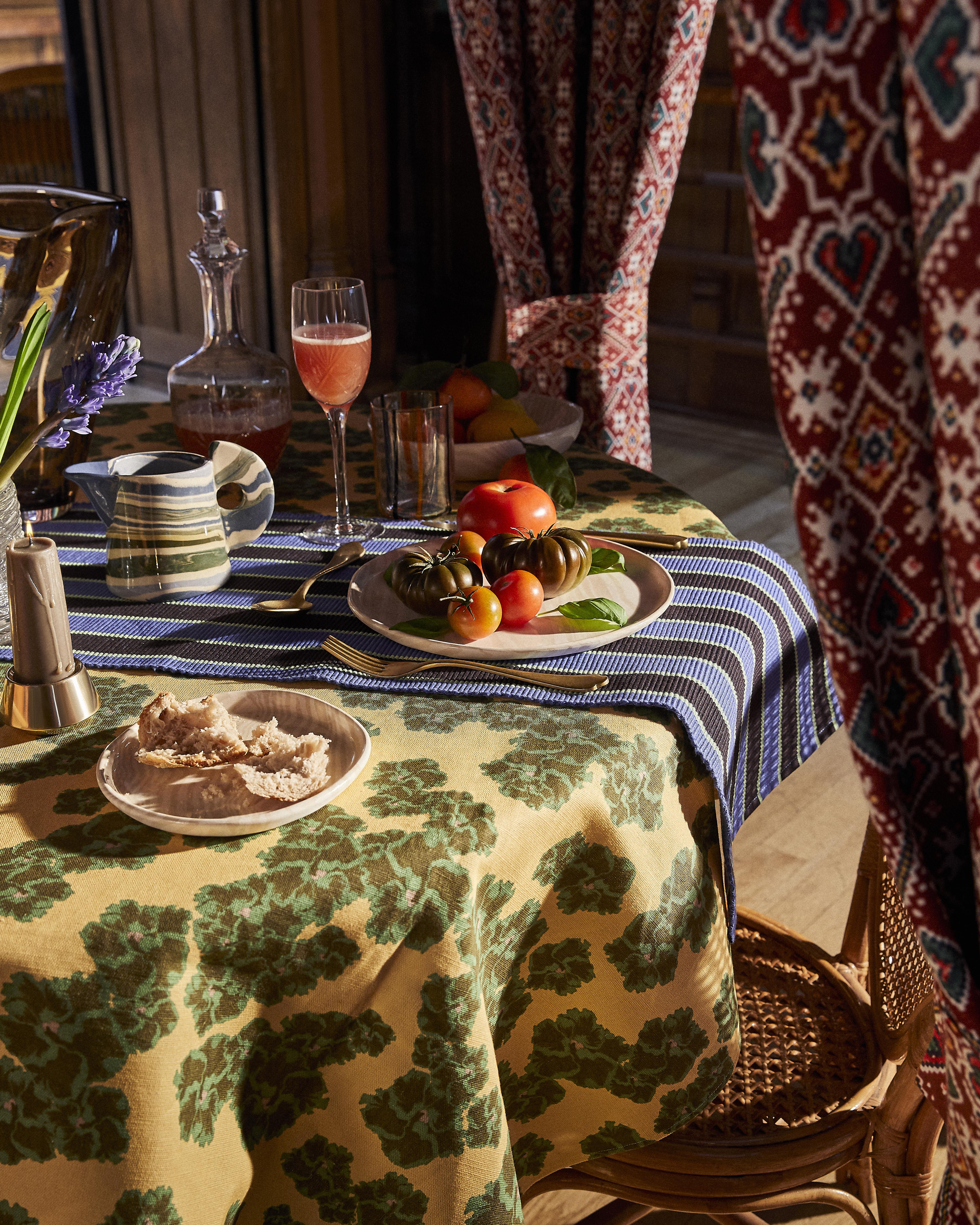 A Meal for One
What if we redefined dining solo as something to commemorate? The truth is, most of us are more likely to be found eating in front of the TV, with our plates balanced on our laps because 'it's just me'. But we want to challenge you to enjoy the moment for what it is and start eating for the pleasure of it and appreciate the ritual. Make it an occasion by laying a pleasing table, even if it's just for one. Things like a little vase with flowers or a favourite napkin add to the appeal of sitting down to a solo meal. What if lighting a candle while you're eating your tea on a Tuesday and using your favourite and most colourful glassware - indeed, opening that bottle of wine (stop 'saving for best' until there's an audience deemed worthy) - could provide a little glimmer of light? Or better yet, go outside… boost your serotonin with a lunchtime picnic in the park: don your best floral dress and soak up some vitamin D while you munch. Plus the great part is, you don't need to compromise. Use this time as a chance to relearn a favourite dish your partner won't eat, or hit play on an audiobook. Take this time to enjoy reconnecting with you.
Wash the Day Away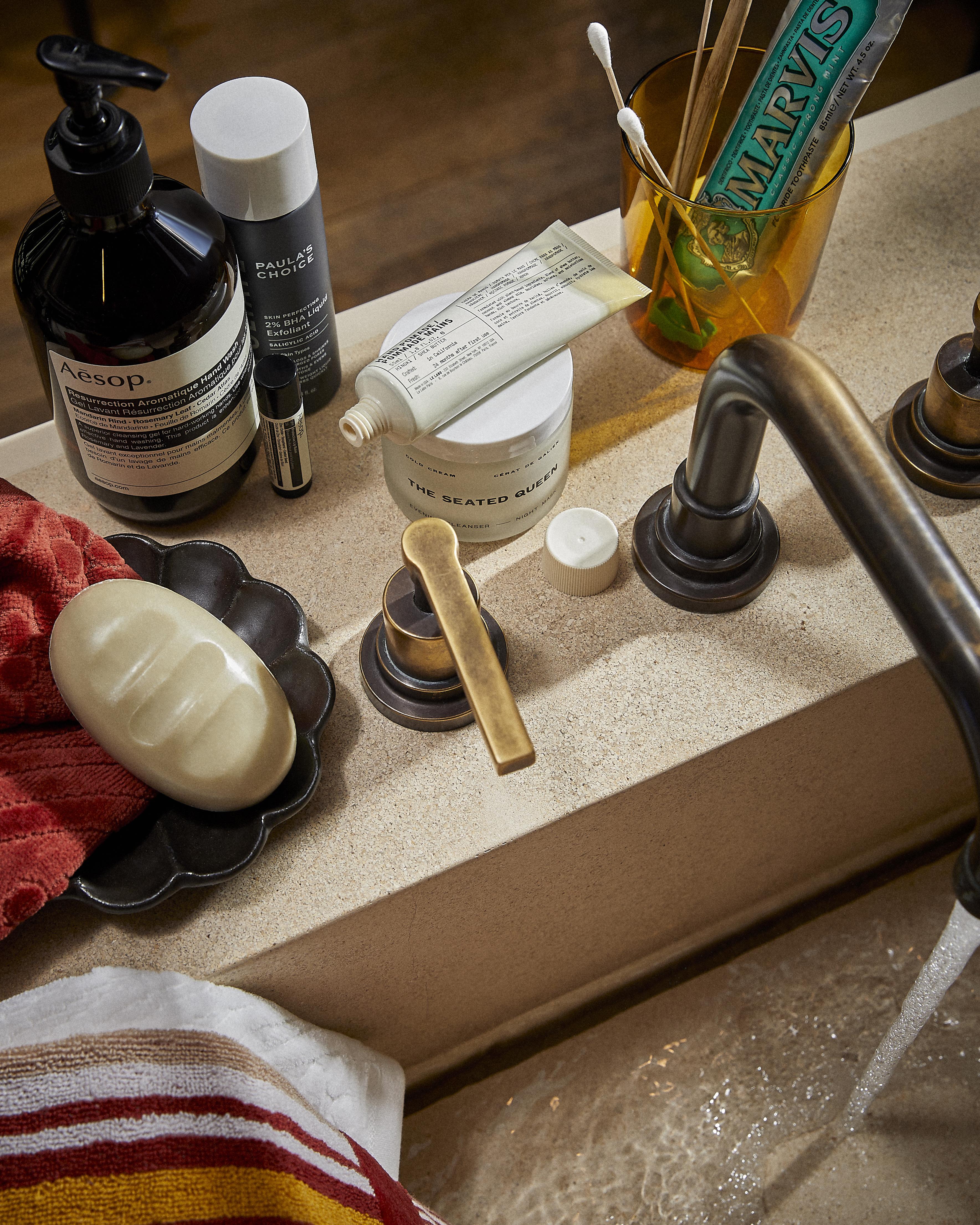 Chances are you spend much of your day tending to other people's needs. Whether you are completing tasks for your boss, cleaning up after your kids or pets, or lending a hand to a friend, you do a lot for others. Make sure you are doing the same for yourself. Find at least 15 minutes at the end of the day to focus only on you by making skincare your self care. This doesn't mean signing yourself up for a 10-step night-time routine (who has the time!), but rather denying the belief that skincare is laborious and reclaiming the annoying wait time between serum drying and applying moisturiser, and using it to take a pause. Spark joy in the smallest acts of self care like washing your face, taking a bubble bath or lathering on a sleep-inducing body lotion and commit to doing at least one every day. And while you're at it, try to reflect upon the day that's passed. The big and the small moments that make up the tapestry of your day and take the time to slow down your mind, get off the hamster wheel and unwind ready for bedtime. It takes practice to really savour those moments, and not be distracted but be mindfully present, but one thing to know is: this is what it feels like to feel good.