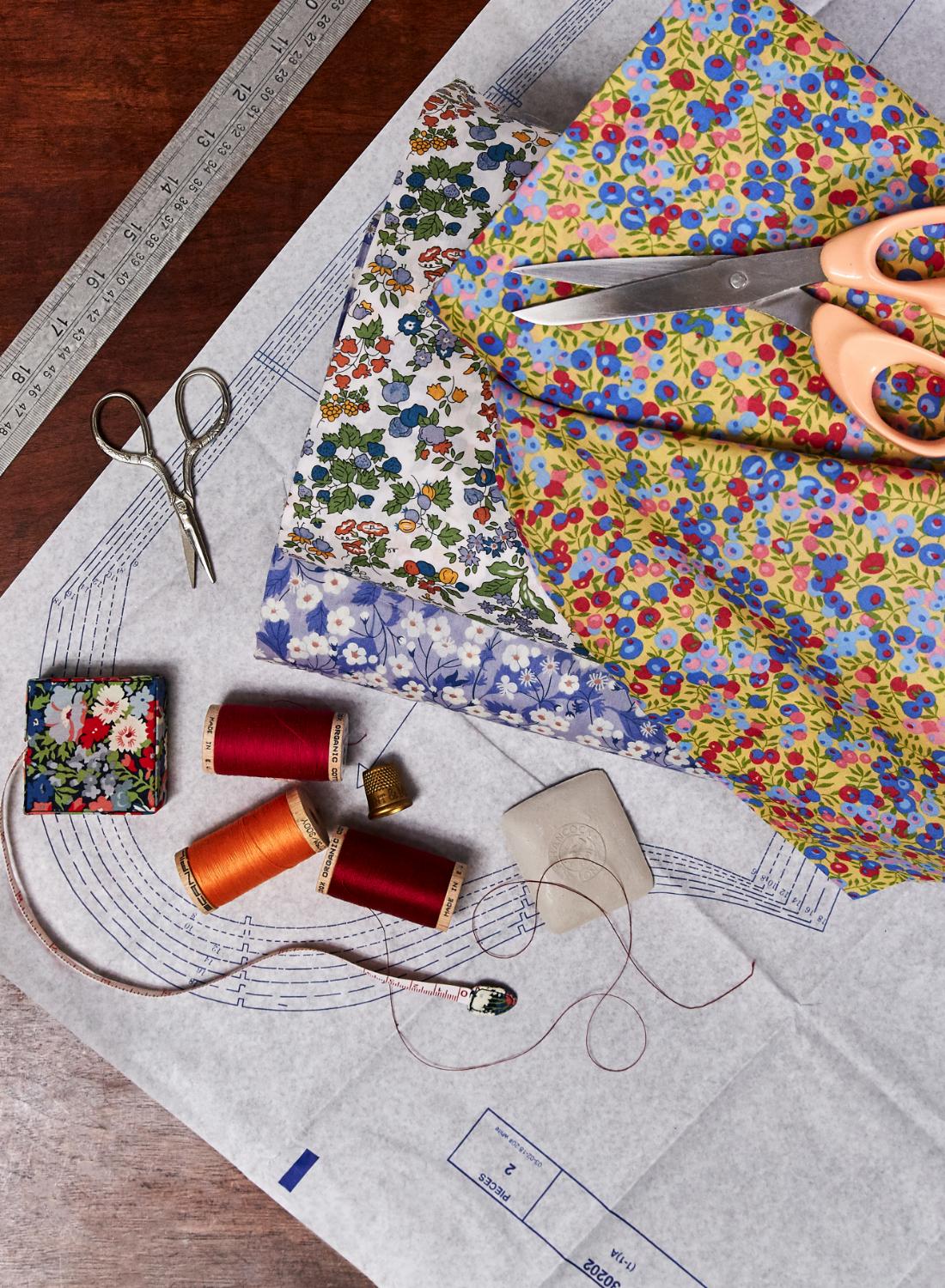 Craft Club
Beauty by Design: Organic Tana Lawn™ Cotton
The organic version of our signature Tana Lawn™ cotton is as soft and lustrously detailed as the original. Here's the story behind the all-new GOTS-certified iteration
By: Team Liberty
Since the late 1890s Liberty has been experimenting with cotton lawn, a smooth plain weave prized for its ultra-soft and durable qualities – now know as our world-renowned Tana Lawn™ Cotton. As part of our commitment to our Ethical Trade, Environment, Charity and Community pillars, we are committed to ensuring that we minimise any negative impacts from our products by investing in social and environmental measures. As a result of this, Organic Tana Lawn™ was born.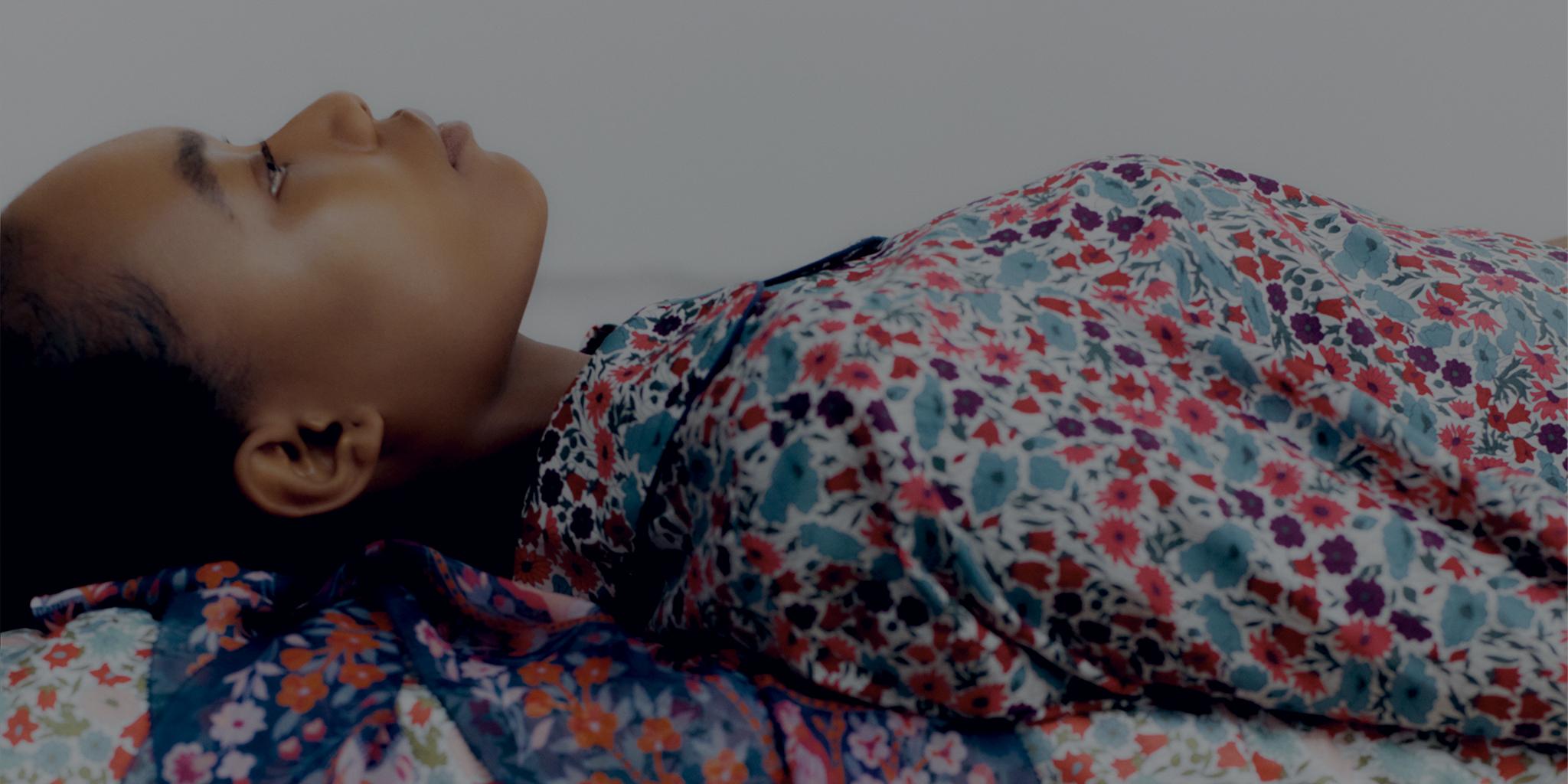 In the early 1930s, Liberty's then-Cotton Buyer, William Hayes Dorell helped to establish a new Liberty signature: Tana Lawn™ Cotton – and a brand legend was born. This ground-breaking fabric was named after Lake Tana in Ethiopia, where its unique long-staple cotton fibres originated. Back on home soil, the silk-like threads were spun into lustrous form, printed with brilliant ink, and turned into a material that would change the textile industry forever, worn and beloved by everyone from royalty to rock stars across the decades.
Many decades on, Tana continues to be cherished as a unique aspect of Liberty's heritage. Today, every bolt is the product of a bespoke production process: designed by the in-house studio artists, then printed at Liberty's own Italian mill, a stone's throw from Lake Como. Skilled technicians oversee the production of many hundreds of different designs, using a combination of traditional screen printing and cutting-edge digital printing techniques.
A fabric built by obsession, Tana's bespoke process has been fine-tuned by Liberty experts over the last century, advancing the product in pinpoint detail. Rigorously quality controlled at every stage, the result is a famous masterpiece of fabric technology: fine, cool, comfortable and durable, with a brilliant reproduction of the studio's lustrous prints. Today, Tana is a process of continual improvement; a living, breathing thing that continually evolves as Liberty refines its methods and works with new technologies.

Our specialists at the Liberty Printing Mill in Lake Como print millions of metres of fabric every year, using both rotary screen and digital printing technologies. Digital textile printing is widely considered to be more environmentally friendly than conventional printing; it uses less water compared to screen printing, which requires high quantities of water to wash the screens. It also results in less ink wastage as droplets of ink are printed precisely onto the fabric. It is estimated the digital textile printing uses 10% of the volume of ink used in screen printing.
So how do we re-spin this well-known, well-loved fabric into a organic, future-proof version?

The iconic Tana is made from specially selected ultra-fine long staple cotton, woven from 70 and 100 ply yarns and subjected to a lengthy series of preparations to ensure its distinctive qualities of handle, lustre and stability. Including an organic option for our world-famous Tana Lawn™ cotton, Liberty Fabrics GOTS (Global Organic Textile Standard) certified woven and knit bases adhere to strict environmental and social guidelines – from harvesting raw materials to responsible manufacturing. Our organic fibres are responsibly grown without the use of synthetic pesticides, insecticides, herbicides and GMOs, following the principles of organic agriculture to sustain the health of our ecosystems.

The aim of the GOTS standard is to define world-wide recognized requirements that ensure the certified organic status of textiles, from the harvesting of the raw fibre, through environmentally and socially responsible manufacturing up to labelling in order to provide credible assurance to end consumers. Textile processors and manufacturers are thus enabled to export their organic fabrics and garments with one certification accepted in all major markets. Liberty Fabrics includes several GOTS certified woven and knit fabrics in their range, not just isolated to the organic Tana Lawn™.