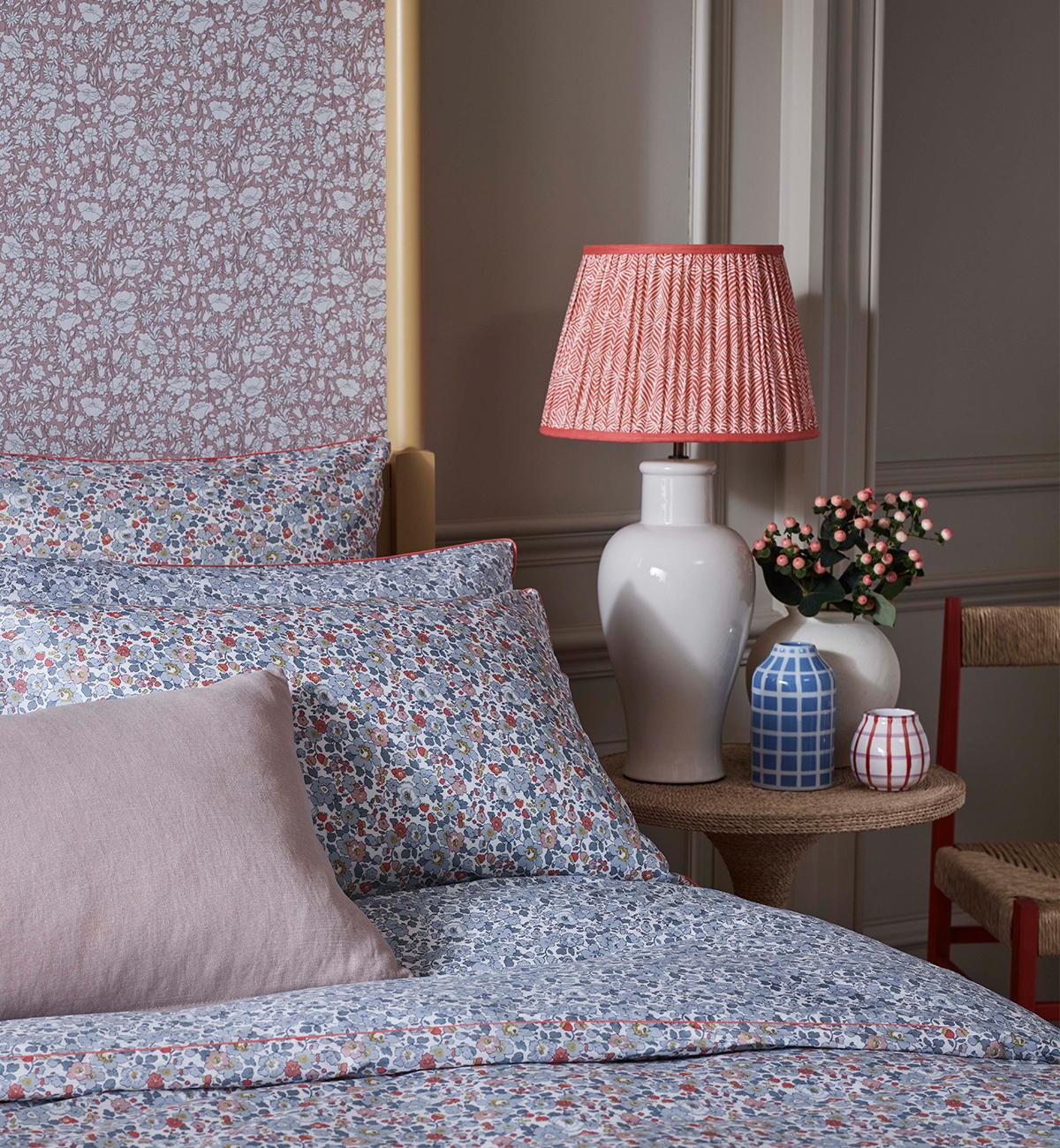 Build a Home
Bedside Manner: Helpful Ideas for Organising Your Nightstand
Your bedside table is the first and last space you interact with every day, here's how to make it every bit beautiful as it is functional
Shop Home
By: Laura Kennedy
Left to its own devices, the bedside table can become a decidedly unglamorous space. But, if you employ a few clever bedside table ideas, it can be a lot more than a graveyard for half-finished novels, retainers whose hygiene is in question, and that glass of water you insist on taking to bed 'just in case' but never actually drink. In fact, curate your bedside table effectively, and it'll soon become the functional, organised and beautiful space you need it to be, the cornerstone of your night time routine. Time to say goodbye to the chaotic bedside table, and welcome to elevated sleeping.
The table itself should offer storage options. Should that unread novel perched by your bedside make you feel bad, there should be a drawer or shelf to stow it away, and there should be hiding places for any necessary clutter. Think tiny, yet beautiful trinket trays and dishes for storing your jewellery, contacts and lip balm, like Astier de Villate's Shell Box, £130, the ultimate accessory of the Coastal Grandma, or little storage boxes to store your tech and mitigate distractions. Or if you're seeking larger storage, Liberty's Theodora Tana Lawn Cotton Wrapped Suitcase, £75 can be used to add height to your bedside or simply be slipped underneath.
Lighting should be tailored to your needs and habit – if you do like to read in bed, make sure your lamp is bright enough to read by and leaves enough table space for your book (and of course that glass of water). But it also shouldn't be too bright, it should lower your cortisol and help the mind switch off. Opting for the retro-inspired Soho Home Sylvia Table Lamp, £275 will afford you ample space for organised clutter, without compromising on style.
A great scented candle should set the mood and aid in establishing good sleep hygiene (just ensure it's extinguished before sleep) and can double up both as decor and a reminder to focus on deep breathing techniques, to keep your mind and body in a relaxed state. Of course, when choosing a home fragrance for bedtime, you want to avoid anything that feels too invigorating and uplifting – save those for the AM – and instead try scents with lavender like D.S & Durga Wild Brooklyn Lavender Candle, £60 or Neom Organics Bedtime Hero Scented Candle, £32, which comes infused with calming chamomile. Liberty says relax.
A notebook by your bed will keep you off your phone. If any ideas come to you during the night, or you remember something important for tomorrow, you can just write it down, turn over, and sleep, without the interference of a screen's stimulating blue light. While we're partial to a traditionally lined notebook for jotting down late night thoughts – the Marmor Paperie Alabone Shell Swirl Marbled A5 Journal, £40 is almost too pretty to scribble in – the doodlers among us might prefer a blank canvas like Katie Leamon L&L Wild Aster A5 Notebook, £29.