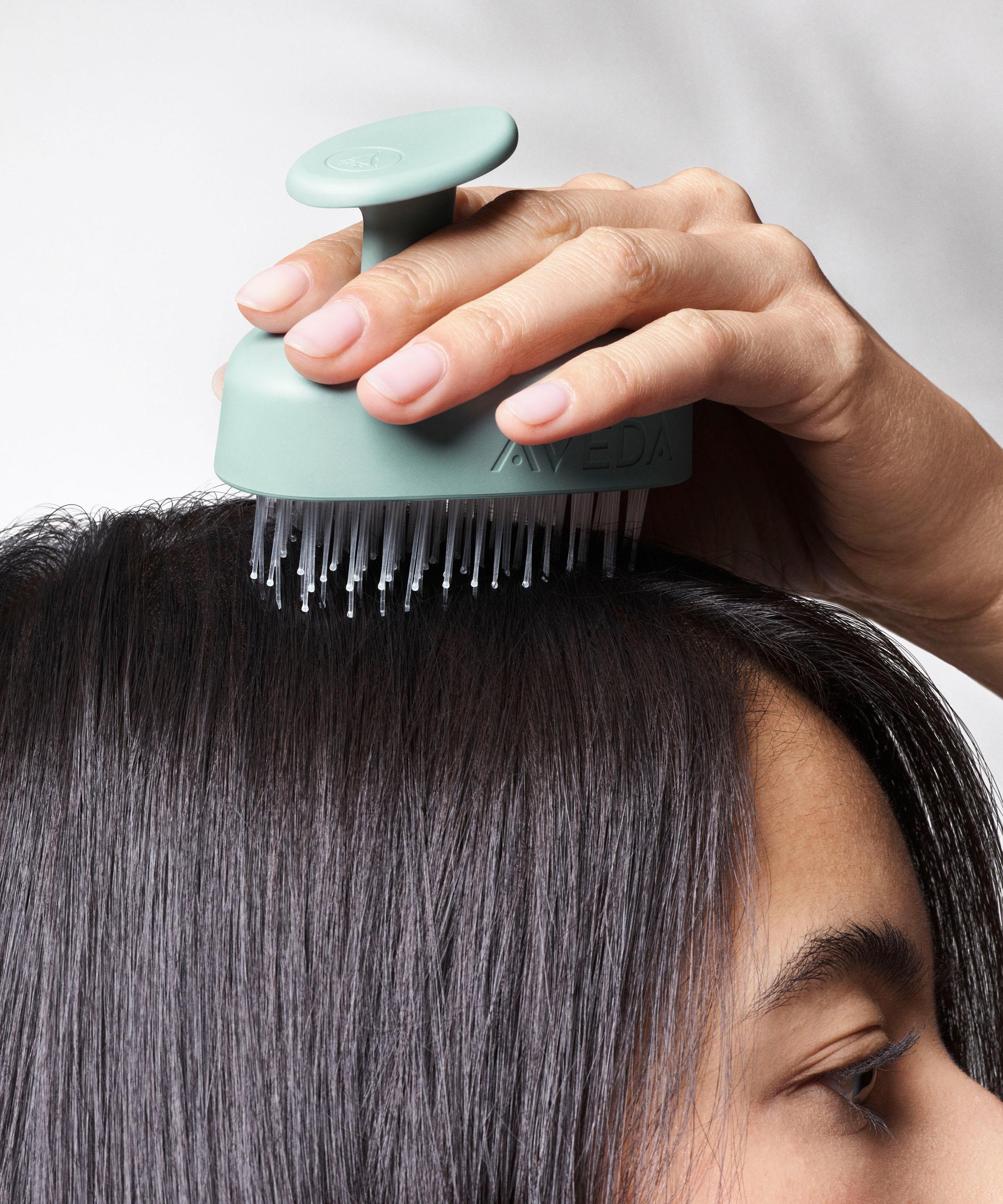 How to Take Better Care of Your Scalp
Liberty examines our growing interest in scalp health, and shares the best scalp care tips to keep yours happy
It might be hidden under your hair, but is it about time you started to pay particular attention to your scalp? You'd be joining the legions of great-hair-hunters that are already employing the very best scalp care tips to keep theirs in perfect balance. In fact, Google searches for scalp health have increased by 300% in the last year, while haircare shelves (including our very own) have seen a rapid influx of scalp-related products entering the market. So why the sudden scalp obsession? And does our scalp really need a skincare routine of its own?
The reason for our collective interest in scalp health? It's two fold. Firstly, the world of trichology is starting to offer up more research than ever before into scalp conditions, identifying exactly how the health of our scalp affects the health (and look) of hair. Secondly, the dreaded Covid. During the peak of the pandemic, searches about hair loss jumped by 50%, as news outlets warned of a potential link between that and the virus. Then add in the stress of living through a pandemic - that has also been linked to cases of temporary hair loss, too.

Yet while hair loss and serious cases of alopecia exist on one end of the spectrum, at the other lies myriad scalp conditions that could impact the health of your hair, from dryness and flakiness, to skin conditions like eczema, psoriasis, and even scalp acne. If your scalp is out of balance, then the hair that sprouts from it has little fighting chance of growing long and strong, so it pays to take notice.
The Skinification of Hair
Look at it this way: your scalp is simply an extension of your face. It's unlikely that you'd go days without washing the skin on your face, or treating it to all manner of skincare formulas from moisturisers and exfoliants. Well, your scalp could do with a similar level of dermatological focus.

This is where the 'skinifcation' of hair care comes in, the trend where not only do our hair routines start to look a little more like our skin regimes, but the products at our disposal reflect the kind of formulas we're used to using on our faces, too. Plus, it's about identifying your 'scalp type' in the very same way you'd classify your skin type, choosing products and rituals that cater to it accordingly. Think double cleansing and exfoliation, choosing shampoos with common skincare ingredients such as hyaluronic acid to hydrate or niacinamide to soothe, and even hair flooding, the hair equivalent of the popular TikTok skin trend. Take it from us: create yourself a 'scalp facial' and your hair will thank you.
How to Care for Your Scalp
Julie Thornton, Dermatology Professor at the University of Bradford shares her top scalp care tips:

Wash your hair regularly to stimulate the scalp. The scalp is healthier, and happier, the more you wash it because this promotes new, clean sebum from the sebaceous glands which is important in protecting the scalp. Try: Aveda Scalp Benefits Balancing Shampoo, £64.50

Incorporate exfoliation. Yes, really. Regular scalp exfoliation will help to remove build up of hair product and grime, as well as unclogging follicles to rebalance natural sebum levels. Try: Aveda Scalp Solutions Stimulating Scalp Massager, £27

Protect your scalp from external aggressors. Pollution and UV rays can impact the scalp as much as they do the face, exposing it to harmful free radicals which can impact the strength of the hair follicle. Add a scalp serum or pollution-fighting shampoo to your routine to help counteract the effects. Try: Omorovicza Scalp Reviver, £69
The Best Scalp Care Products Around