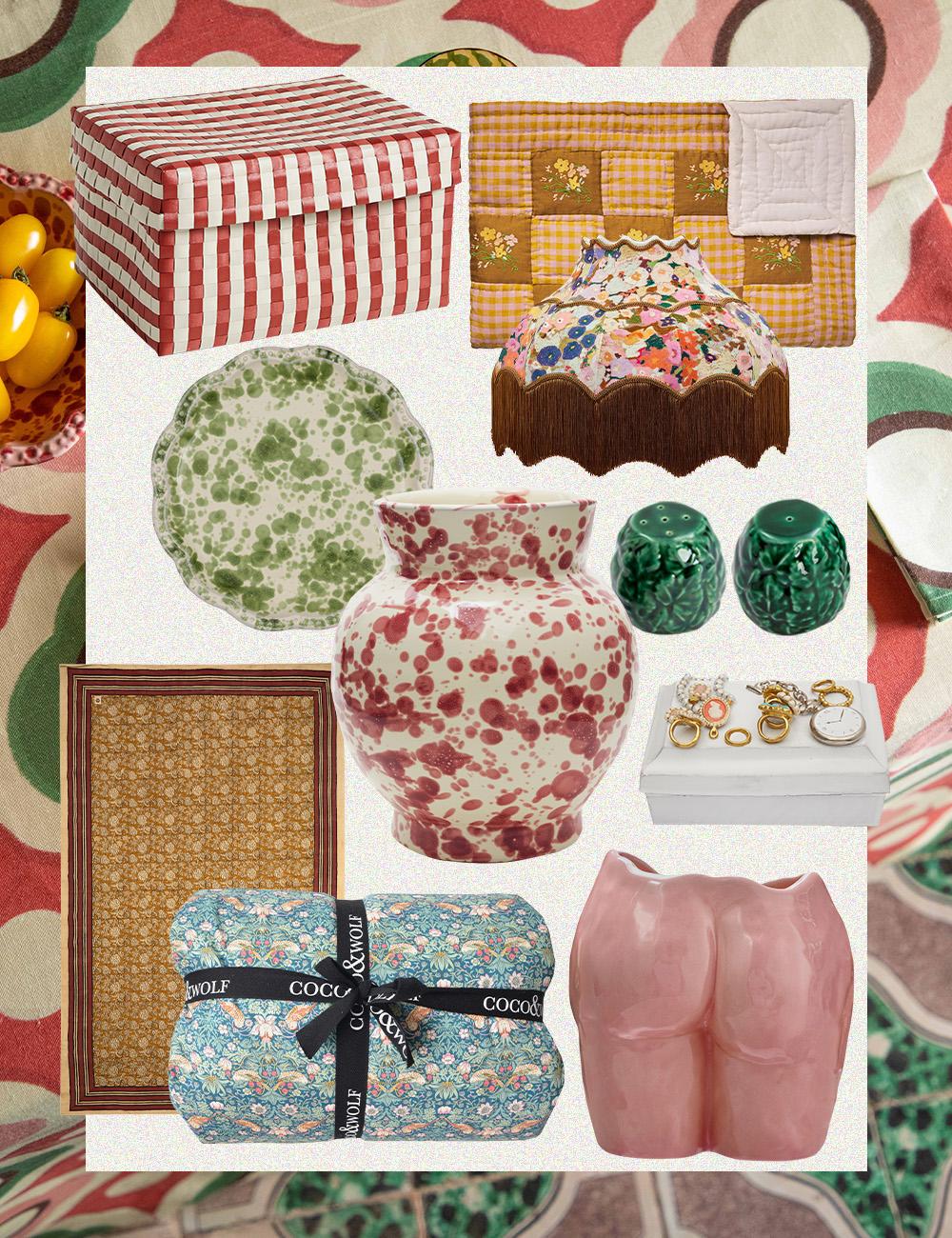 Future Interiors Trends: How to Decorate Your Home Now
Looking for new ways to transform your space? Colour drenching, Hipstoric homes and sunset shades are just some of the trends to know
By: Charlotte Olby
If you're searching for an opportunity (otherwise known as: excuse) to embark on a few upgrades for your home, then you'll be pleased to know that we've gathered the key future interior trends for 2023 in one cure-all list. There are plenty of straightforward ways to make your home feel current, from adopting an entirely new colour palette to simply adding new sofa cushions or a well-placed vase. Get started on your New Year goals for your kitchen, living room, bedroom or just about any other room that could use a new season refresh with these top (and somehow, timeless) trends.
When it comes to rejuvenating a space, the power of a pot (or two) of paint remains unrivalled. And its possibilities don't end there - enter: Colour Drenching. The process involves selecting one shade and painting it across multiple surfaces in your space, from the ceiling all the way down to the skirting. Consider what colours you have always been drawn to. Do you want to feel calm or energised in that particular room? Are you a minimalist or maximalist? Once you've established your core vision (this usually requires some trial, error and plenty of Pinteresting) then you can layer up with trending accessories in the same or similar shades.
When it comes to print, this year it's go big or go home. We've already declared 2023 as a big year for '70s interior style, embracing a sense of whimsy and looking towards the era for a refreshed, warm colour palette. And now we're adding swirly, kaleidoscopic prints into the fray. Mixed patterns appearing alongside one another, in contrasting print, colours and textures, gives a relaxed sense of style to any scheme and really prints personality onto a home. Take the 'Lagom' approach in 2023 (a Swedish word meaning "not too much, not too little") and stick to a family of patterns and prints to create harmony, rather than chaos.
Our desire to host-at-home with pride (after being denied doing so for so long) continues to be a dominant thought when deciding on both the feeling and use of our homes. Creative tablescapes are a great way to delight guests and add personality to a dining space when considered as a permanent fixture. Using a playful mix of mis-match crockery, linens and decorative centrepieces helps to create a joyful mood perfect for entertaining all year round. Formal settings, dare we say, are to be passed over in favour of a more family-style dining experience - focusing on sharing dishes, platters and coming together.
Sunset Shades are the latest colour palette du jour, succeeding the crown from green's long-standing reign. This year we're quiet quitting cool tones for burnt oranges mixed with earthy undertones of deep browns and brightening through to lighter peaches, yellow and soft neutrals. Dulux, the paint giant, has chosen a soft golden neutral named Wild Wonder as their colour of 2023 - a glowing, 'found the good light' buttery yellow shade that points towards a trend for living seasonally, embracing the feeling mellow and at peace within your home. In order to introduce setting sun shades, consider peppering warm accent pieces in with your neutrals to create a welcoming energy.
Design with nostalgia in mind has been huge for a few years now, with Cottagecore and granny-chic being some of the biggest changemakers of late but we're now evolving to a less kitsch, more sophisticated amalgamation of old vs new world style. According to Pinterest, 'Hipstoric Home' is tipped to be a big emerging interior design trend for 2023 and involves combining vintage pieces - often inherited - with modern style. To truly add personality to your home, look for story-telling heirlooms of a second-hand nature and display with confidence amongst other accents and oddities gathered from the Liberty halls.