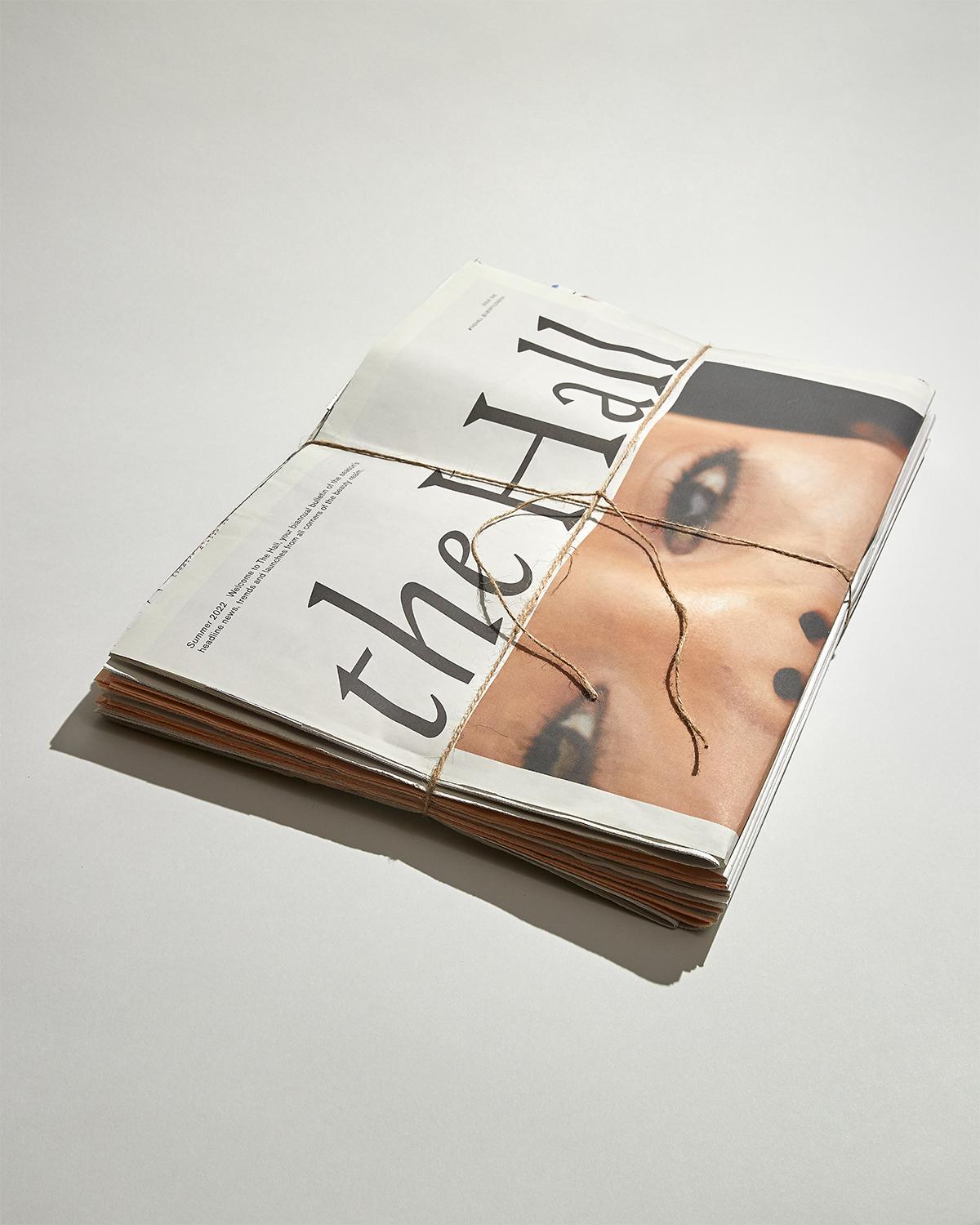 From The Hall
Hot Off the Press: Liberty's New Beauty Newspaper
Introducing The Hall, your bi-annual bulletin of the season's breaking beauty news, trends and launches from all corners of the Liberty beauty hall. Editor-in-chief Sophie Beresiner explains more
Shop Beauty
By: Sophie Beresiner
It is true that not all beauty halls are made equal. Not all #beautyhaul's are either, but if you can find the ultimate haul in the most iconic hall then you're probably here, on the ground floor at Liberty.

This is the Beauty Hall that discovered Byredo, that introduced Le Labo and Frederic Malle to the masses. It is the unique result of creative cogs and brilliant taste-makers that makes this hall hit different – as I'm sure anyone who visits can attest – and it is a huge part of why I was so determined to live the brand I love, that I work here now. I am also something of a subject matter expert, with almost twenty years under my belt as a beauty editor for some of the best glossy magazines in the business. I serendipitously ended up in offices near my beloved Liberty and I would make a weekly lunchtime pilgrimage to the beauty hall for inspiration, for newness, for an immersive, indulgent beauty buying experience like no other. It's no wonder that the top of my new job to-do list is an ode to this, my happy place. And yours too, so I hear.
Allow me to introduce you to The Hall; a brand new interactive beauty paper that is full of compulsive shopping edits, real life reviews and recommendations, the best practical advice, plus some little surprises.
In this inaugural issue, I'm thrilled to have handed the reins to legendary makeup artist Gucci Westman as our first ever Guest Editor, who reports on the best ways to navigate shiny skin season. I've known and adored Gucci for years, for her exquisite makeup skills that turn her subjects into friends (who wouldn't fall in love with someone who makes them feel that gorgeous?). We are celebrating the return of lipstick – oh how we missed you during The Mask Ages. Ever wondered what the stars have to say about the scent you should be wearing? Lady Liberty has your fragrance horoscope sorted. And our buying director and resident bathscaping expert Sarah Coonan teaches a lesson in running the perfect bath.
Sound wonderful? It is. So be sure to pick up your copy from Liberty's beauty hall from 20 July 2022 – perhaps a purple postman might even hand you one. Enjoy this first issue and don't forget to share your #LibertyBeautyHaul too – Sophie x
THE HALL

EDITOR IN CHIEF Sophie Beresiner EDITOR Shannon Peter MANAGING EDITOR Emma Fowler GUEST EDITOR Gucci Westman ART DIRECTOR Sebastian Masih GRAPHIC DESIGNER Lucy Gregory CREATIVE PRODUCER Nicole Hains SHOOT CONCEPTS & STYLING Hannah Perse-Cottle CONTRIBUTORS Madeleine John, Laura Kennedy, Frederic Malle, Ellamae Statham