Liberty Starter Pack
Everything You Need to Get Started in the Garden
Calling all gardening novices! With longer, brighter days ahead, now is the time to make the most of your green space – here's how
By: Charlotte Olby
Looking to get into gardening? While it can be a therapeutic task, which will leave your space looking gorgeous (and add value to your home), getting started in the garden can also be a rather daunting new hobby. It doesn't have to be complicated though. There are a few tips, tricks and tools any gardening beginners need to know – and thankfully, we're here to educate. Step inside the Liberty Gardening Starter Pack.

Start by tidying – mowing the lawn, weeding and neatening up edges and pathways. Then the next thing you need to know is where the sun is, and at what time of day. This doesn't have to be as complex and estate agent-y as knowing if you're South, North, East or West-facing but by identifying the sunny vs sheltered corners of your garden or backyard; you can set about zoning these spaces for seating areas, outdoor kitchens and perhaps a spot for a garden room. The third and final step? Visiting our Garden Room – an exciting new department that's sprouted up on the fourth floor of our flagship store. Here's what to pick up in our one-stop garden shop this summer…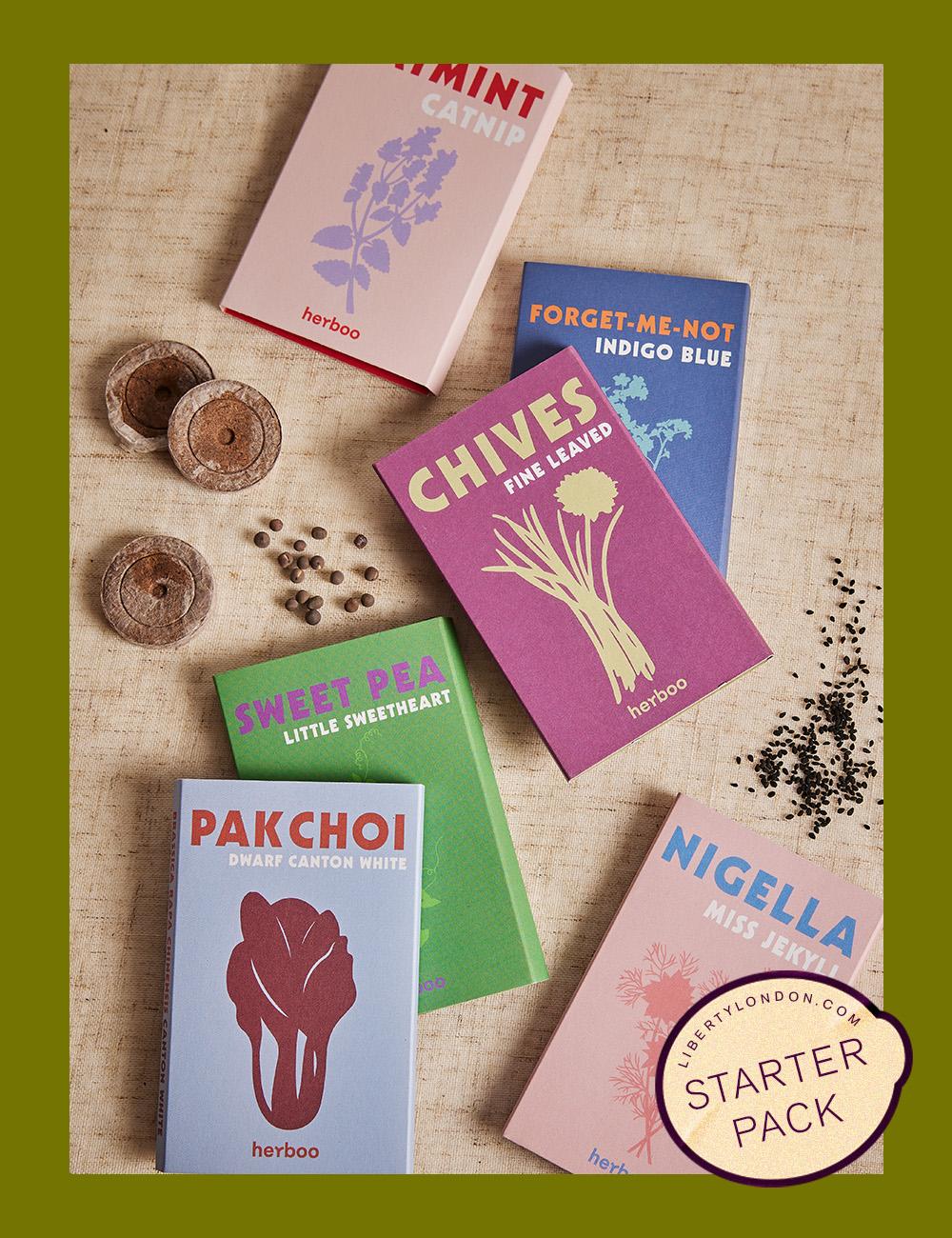 A Growing Kit
Herboo Shady Garden Seed Grow Kit, £22.95
Those in the know are singing the praises of the Herboo Garden grow kits. With a kit designed for every type of garden – from shady yards to an edible kitchen garden through to big plot gardens and dreamy cottage florals, these kits will help you to curate plants designed for your garden's specific needs and style. The 'Shady' kit contains six packets to get you started with chives, catmint, forget-me-nots, sweet pea little sweetheart, pak choi and nigella miss jekyll seeds. With the right care, you'll have blooms before you know it.
Available in-store only.
A Wildlife Hub
Moulin Roty Insect Hotel, £29.95
Install a boutique hotel for garden ladybirds, bees and butterflies to stopover and encourage some wildlife into your surroundings. Made from solid wood, the tiny bamboo tubes work as tunnels for bugs to make their home for the winter – helping to preserve the small insects that take care of our environment and is ideal for kids and big kids alike to observe your new tenants. Even insects deserve a good night's sleep!
Available in-store only.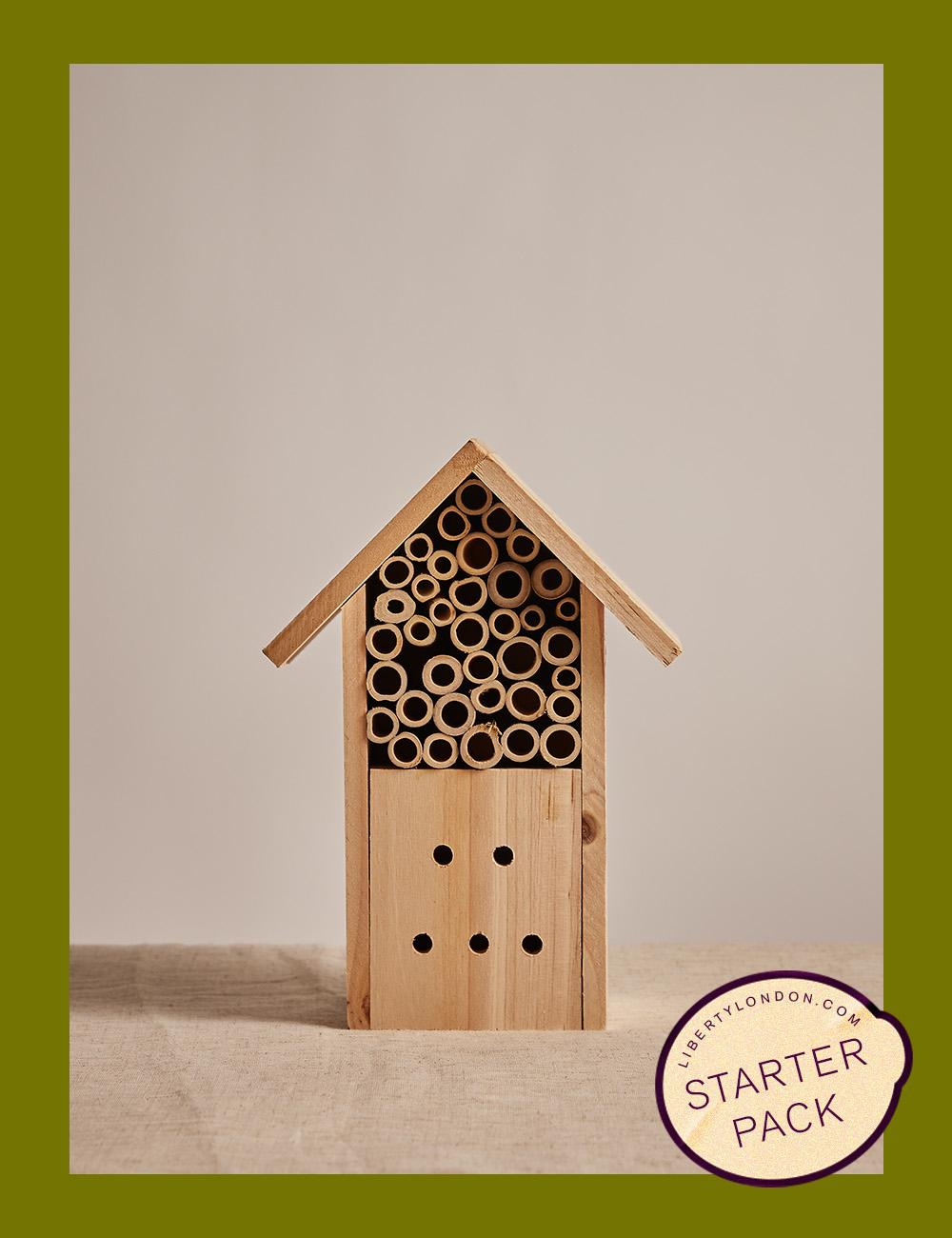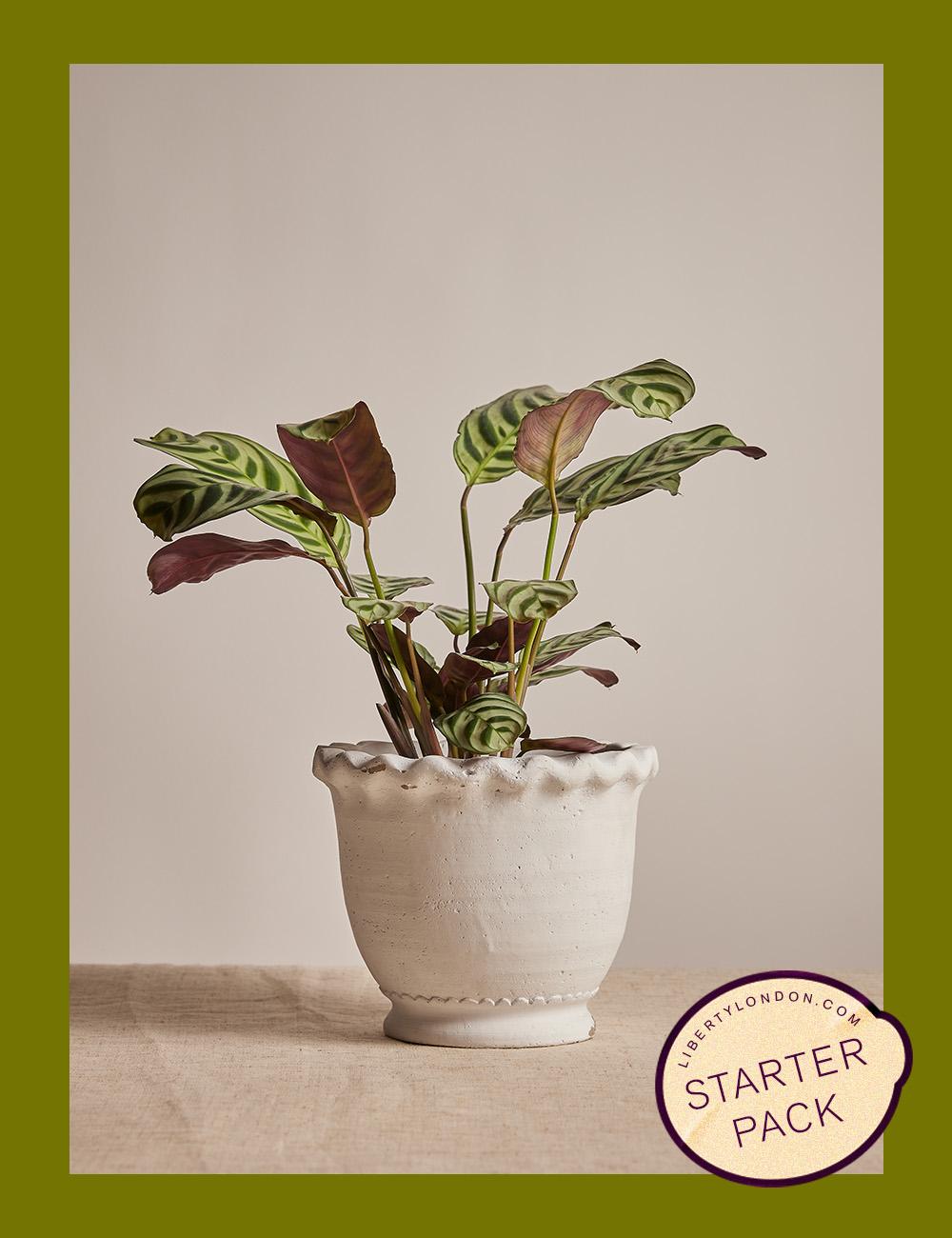 A Statement Pot
Medium Wavy Pot, £13.95
Proudly present your homegrown plants with a statement planter like this wavy-edged pot – the perfect antidote to a boring windowsill. Crafted from cement, the ruffled pot has a raw texture that brings an earthy quality to spaces. The good news is, this pot comes in small, medium and large iterations to suit each and every plant you're looking to rehome. Head to the Liberty Garden Room to see our full offering of stand-out pots of all shapes and sizes.
Available in-store only.
A Tool or Two
Burgon & Ball British Meadow Pruner and Holster, £24.95
As you may know, pruning plants is an essential step to improving plant health and preventing undesired growth. It's important to remove any parts that have died as they can attract unwanted insects and harbour diseases – plus you're helping to encourage new growth. These RHS pruners feature lightweight alloy handles and a hardened blade for long-lasting performance, wrapped in a delicate Burgon & Ball meadow illustration dating back to 1815.
Available in-store only.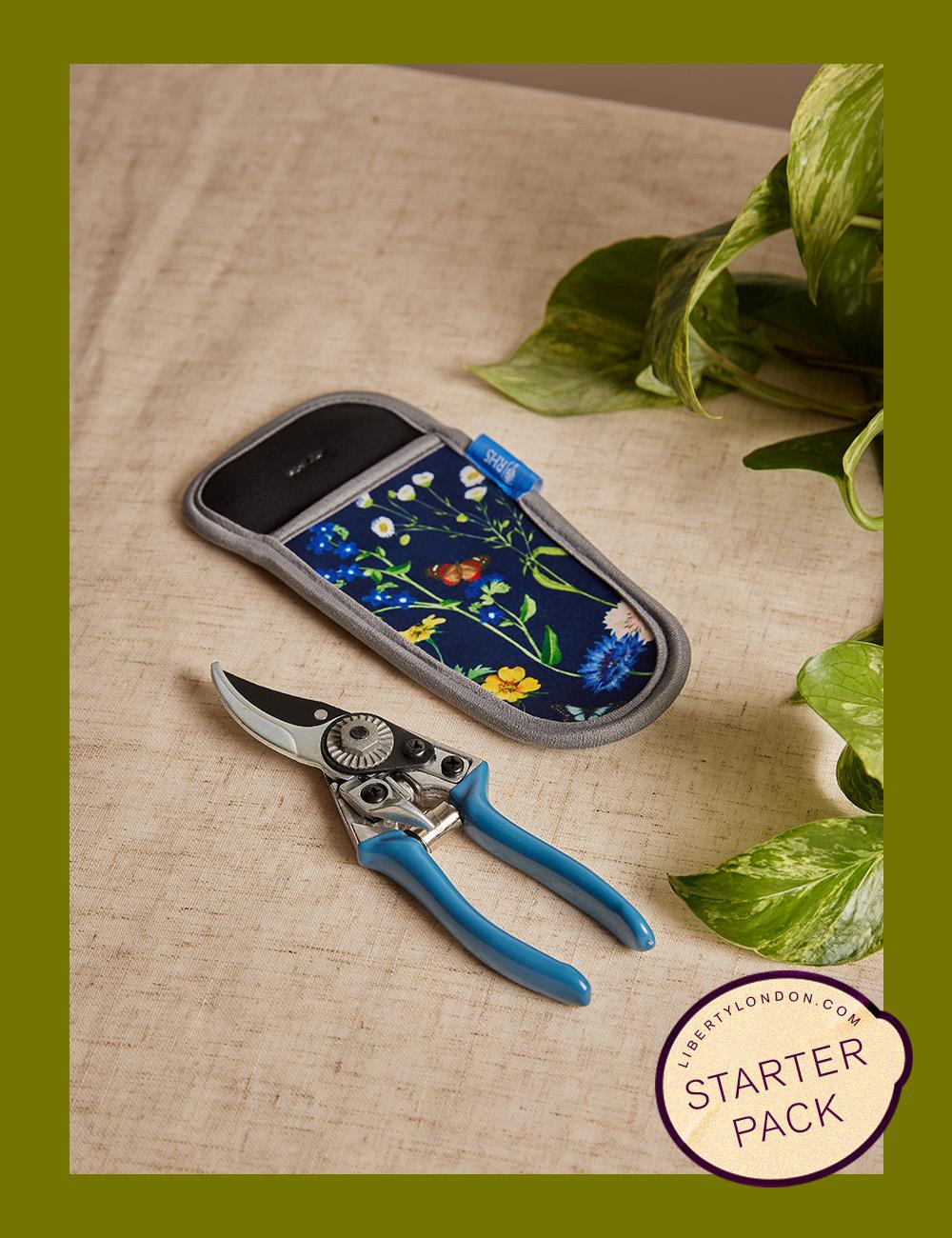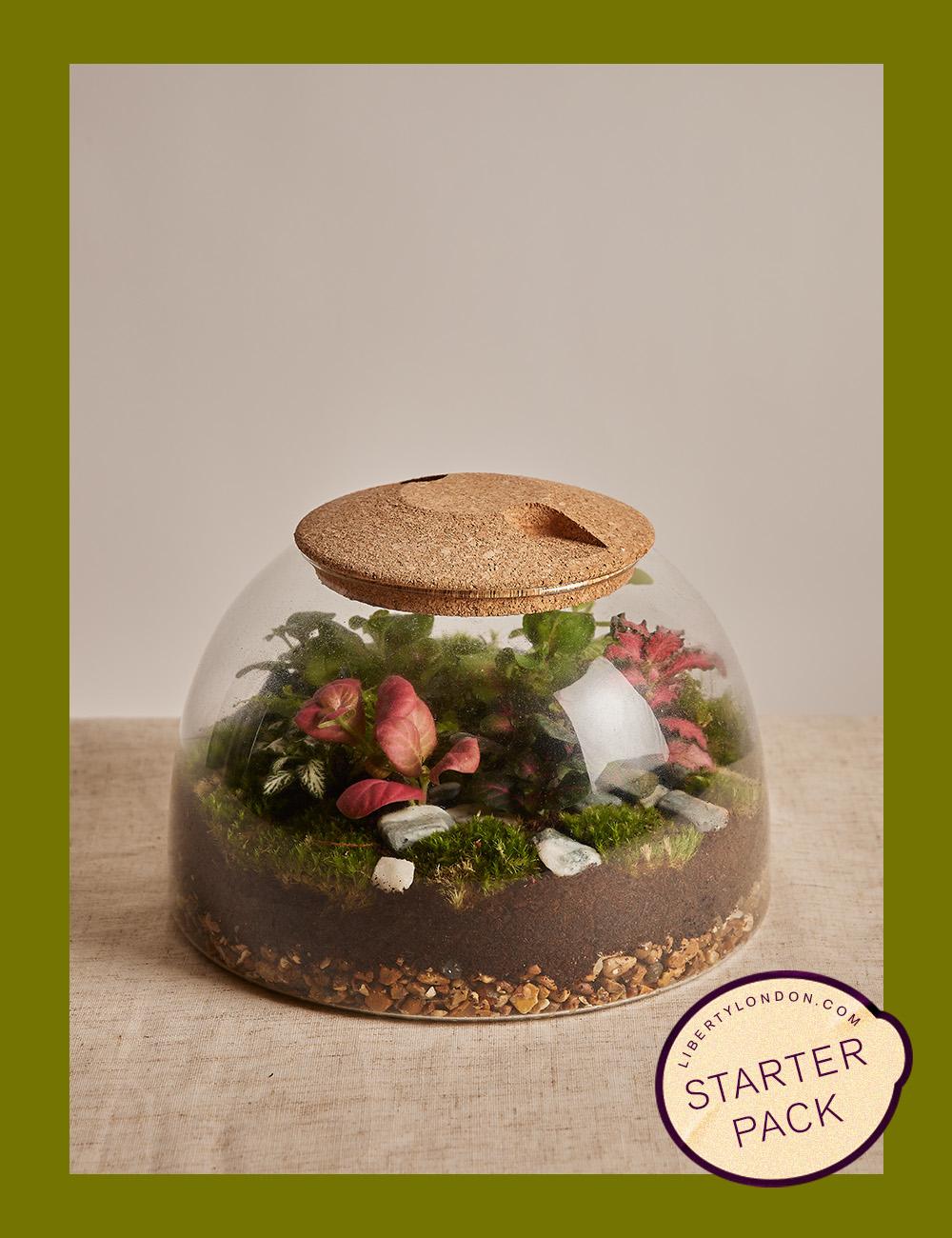 An Indoor Garden
Medium Dome, £125
Simply put, a terrarium is like an aquarium but for plants, not fish. They can be made in just about any glass container, and are planted to look like a miniature garden or forest enclosed in its own little world. Sound relaxing? We think so too. Perfect for the non-green-fingered folk, they require virtually zero maintenance as the mini-ecosystem takes care of itself by releasing water vapour through the soil. The only thing you have to have to watch out for is to not turn them into a sauna by keeping it out of direct sunlight.
Available in-store only.
A Whole Bunch of Plants
Goddess Head Pot, £26.95
Of course, no garden (big or small) is complete without some flora and fauna. If you're feeling intimated by all the plants on offer, heed our advice and stick to those of the un-killable variety. Anthurium plants live in rainforests, meaning they're used to getting dappled light, rather than direct sun, and regularly getting soaked by rainfall. What does this mean to you? Simply providing indirect light and ensuring its soil is kept lightly moist. It's as simple as that.
Available in-store only.