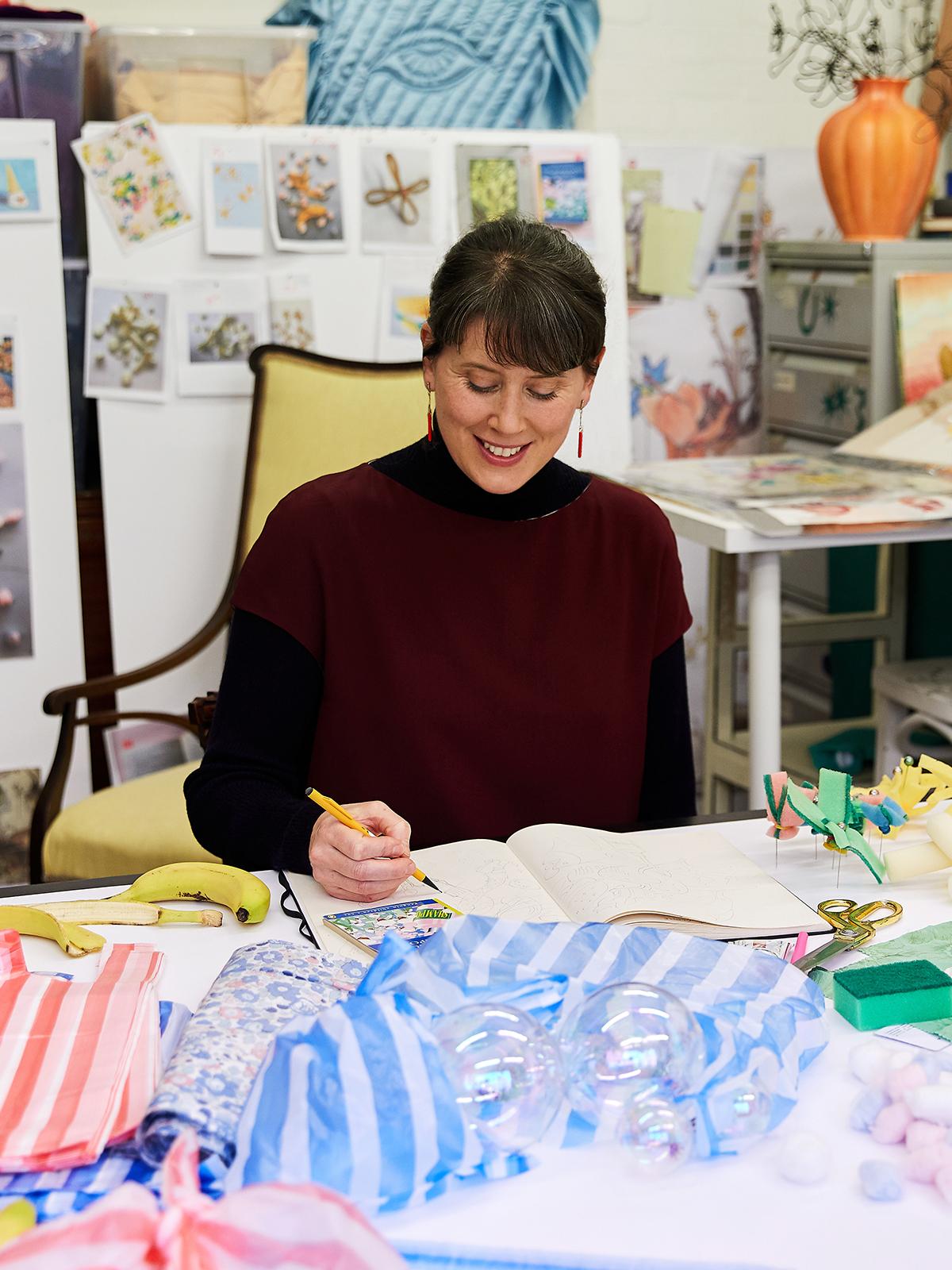 Liberty Fabrics Design Series
The Hooligan's Shampoo
Step into a fantastical world created by cult fashion set designer Shona Heath in collaboration with Liberty Fabrics - spanning homeware, accessories and fabrics
Shop the Edit
From the mind of visionary set designer Shona Heath comes The Hooligan's Shampoo collection – created for the Liberty Fabrics Design Series, the range transports us into a world of imagination encompassing fabrics, interiors and accessories.
From treehouses and hot air balloons to UFOs and enchanted gardens, Shona Heath's otherworldly imaginings have defined her singular creative presence within the fashion landscape for the past two decades. A renowned set designer and creative director, her expansive, elaborate works have included pieces created for Vogue, AnOther, W, POP and i-D, and projects for Dior, Valentino and Prada among many others. In celebration of her long-standing collaboration with iconic fashion photographer Tim Walker, Heath designed the set for 'Wonderful Things' – an immersive exhibition held last year at the Victoria and Albert Museum in South Kensington. Replete with mythical creatures and 10-foot-tall notebooks and pencils, visitors were able to step right into the universe of the pair's fantastical shoots.
SHOP NOW
Limited Edition
Limited Edition
Limited Edition
Limited Edition
A lifelong fan of Liberty prints, Heath reached out to the Liberty Fabrics design team to collaborate on a radiantly joyful new collection of fabrics and interiors, inspired by an undersung national institution – the local corner shop. Heath's imagination was sparked by Philip Ridley's 1996 children's book The Hooligan's Shampoo. "It's inspired by the story of a boy looking for fantasy in his everyday life – the corner shop with its colourful kitchen sponges, white bread, elastic bands and bananas… The girl next door, whose pink shampoo bubbles and pet piranhas float and swim through his mind," she explains.
The corner shop is a palace

of

dreams… It is everything

but

the kitchen sink, a Polaroid

of

an everyday British childhood.
Taking cues from Ridley's story, Heath created luminously off-kilter scenes from ordinary household objects in her studio, imbuing them with her own sense of wonder and fun: "Flowers made from dish sponges, cotton wool balls like candy floss, canary-yellow banana skins waiting to trip you up on the pavement – they become the stars of these unusual, playful and joyful designs." These scenes were hand-painted into beautiful new artworks by our Liberty Fabrics designers in the London studio. Vividly nostalgic colour separations pay homage to the traditional layers found in classic screen-printing.
The collaboration features 15 designs on 13 Liberty Fabrics bases, spanning from the thickest velvet and denim to the most exquisite organza, satin and silk duchesse – including two jacquards, woven with a fun and fruity design. This is bolstered by a one-of-a-kind Interiors range including frilled printed bedding, linen and velvet cushions and printed tote shopper bags, and more – a peek into the realm of the fantastic, offering a sprinkling of magic and wonder for grown-up interiors.
The colours smell

of

children's parties, spilt sherbet, marshmallows

and

plastic raincoats.