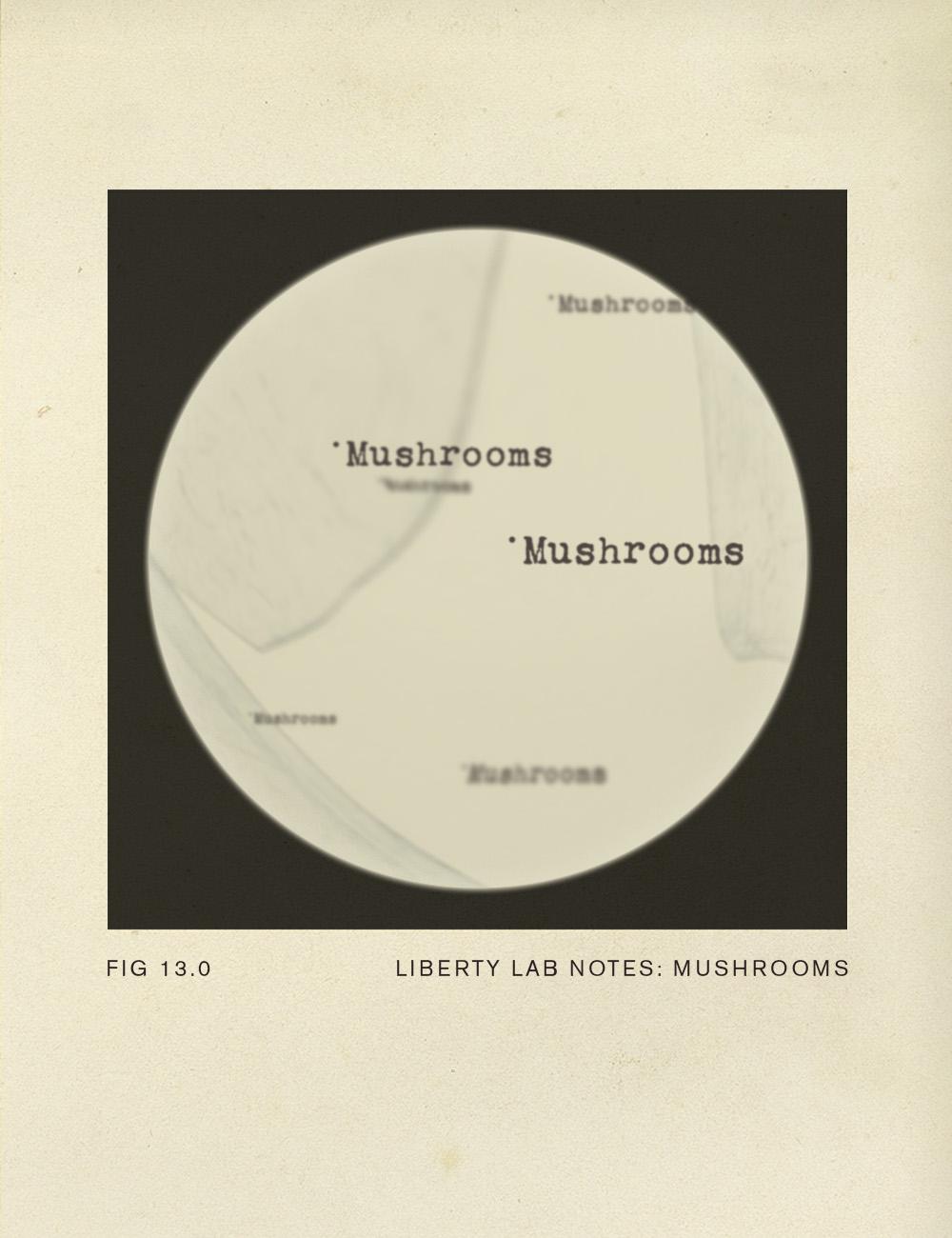 Lab Notes
The (Skincare) Magic of Mushrooms
Reducing inflammation, treating hyperpigmentation, hydrating skin: Liberty examines the many skincare benefits of mushrooms
You might be inclined to push mushrooms to the side of your plate but perhaps it's time you asked for an extra helping, in the form of your skincare, at least. New waves of research are racking up long lists detailing the skin benefits of mushrooms, while a constant stream of new fungi-powered formulations continue to hit shelves.

That's not to say that this is the first time the wonders of mushrooms have been realised; they've been used medicinally for years. The Aztecs and Ancient Greeks used mushrooms to treat depression and anxiety while in Traditional Chinese Medicine, fungi are regularly used to create balance in the body. More recently, however, the skincare world has decided to get in on the action.

"The use of mushrooms in skincare isn't entirely new," says dermatologist Anjali Mahto. In fact, "dermatologists have been using mushroom derived kojic acid for many years in topical products and medical grade chemical peels for skin brightening and removing pigmentation." She attributes the resurgent interest in mushrooms to a collective move towards more 'natural' skincare ingredients.
What Are the Skin Benefits of Mushrooms?
Although research is still in the early stages, what we do know is that mushrooms are rich in antioxidants which are considered important for general skin health, as well as slowing down the ageing process and protecting skin from outside aggressors. Mushrooms are also adaptogens (substances that help the body respond to stress) with anti-inflammatory properties, meaning they're believed to help calm the associated conditions such as redness, eczema and general irritation. There's also research to suggest that mushrooms are brilliant hydrators, and can support a strong skin barrier.
Which Mushrooms Are Best for Skin?
"Not all mushrooms are created equal," says Mahto, who lists Chaga, Resihi and Cordyceps as the ones with the most skin benefits. "They contain a compound known as beta-glucans which are deemed to provide anti-inflammatory, antioxidant and 'healing' properties benefits." Let's dig a little deeper…
Chaga | Rich in antioxidants chaga is a popular choice in moisturisers and serums, thanks to its reported ability to restore and regenerate skin cells. Try it if you suffer from skin texture affecting conditions such as acne, eczema, psoriasis or rosacea.

Reishi | This kidney-shaped mushroom is commonly found in supplements because it's thought to reduce stress and fatigue. In terms of skin benefits, as well as providing anti-inflammatory properties, think of reishi as your new hydrating hero. It's packed with beta-glucans which attract water from the environment to the skin keeping hydrated levels topped up.

Cordyceps | A one stop shop for improving skin health, cordyceps helps with everything from boosting collagen production to hydrating dry skin. How? It contains antioxidant to helps to fight off environmental aggressors which contribute to skin damage and signs of ageing.

Shiitake | You've probably come across this in your local Japanese restaurant or even in the supermarket. It's similar in function to kojic acid and is used to minimise signs of hyperpigmentation and even lighten age spots.

Snow Mshrooms | Sometimes known as silver ear or tremella, snow mushrooms can hold up to 500 times their weight in water, and are made up of tiny particles which are able to penetrate (and hydrate) the skin deeply.