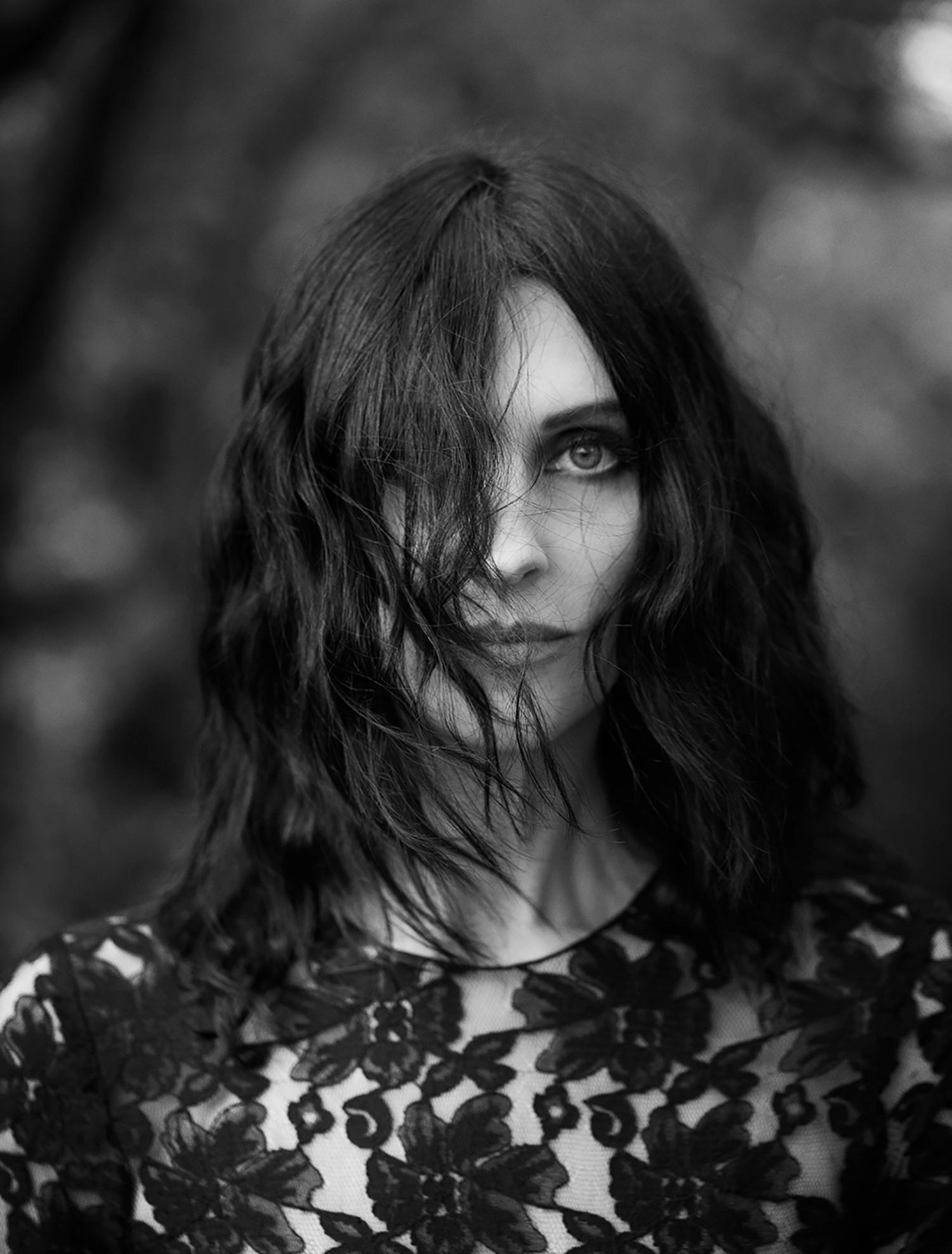 From The Bell Tower
Susie Cave
The Vampire's Wife founder Susie Cave manifests her designs from an old schoolhouse in the town of Lewes, East Sussex, and believes the gothic building casts a spell over her creations
Shop The Vampire's Wife
"My dresses are a form of levitation," says The Vampire's Wife founder Susie Cave, whose bewitching line embodies her own darkly romantic style. "There's an ethereal feel to them. They seem to float, to glide." But Cave claims not to manifest such magic alone, believing her creative space helps to "cast a spell" over her designs.
Cave's dresses take shape in Lewes, East Sussex, the town in which 17 Protestant martyrs were famously burnt at the stake during the reign of Bloody Mary; commemorated with a bonfire every November. "The night is pure chaos and dissipation," she shares. "I hide and watch the procession of flaming torches from the bell tower of The Vampire's Wife offices."
The offices are housed within the town's old Sunday school, boasting suitably gothic high-vaulted ceilings and interior walls lined with tapestries of dancing children. The building dates back to 1800, and guarding the entrance are two enormous stone mermaids that the designer uncovered in a second-hand shop. Cave's own working area is fitted with a blood-red carpet and glass-topped desk, flanked by two giant faceless Susie mannequins. "They are my Susie Defenders," she laughs. A Napoleonic camp bed, given to her 30 years ago by "an over-enthusiastic boyfriend", sits in the corner and hanging from the exposed rafters is a rope swing - "for my Fragonard moments".
[My surroundings are] fundamental to the creative narrative

and

to the story of the dress.
Every element within the building has been meticulously curated by Cave and sings to the gothic romance of her designs. "It's fundamental to the creative narrative," she explains. "And to the story of the dress." Cave's husband - the singer and songwriter Nick Cave – likely aids this storytelling, as he plays piano from his dedicated space in the basement.
When lockdown was imposed across the UK in March, Cave temporarily retreated to her home in Brighton, and, while she missed being away, she found the silence strangely energising. "I'm a hermit by nature," she admits. "On some level, Covid gave me permission to hide, to be solitary - the cloistered lifestyle suited me, focused me and inspired me." The change of pace also showed her the importance of taking time to dream outside of her business and the world of fashion: "Part of which is to carve out time to immerse myself in the world of art, photographs, painting, poetry, theatre and music – and just draw and draw."
Now back at the schoolhouse, Cave has resumed absorbing all that surrounds her; translating the building's history into exaggerated, womanly silhouettes, and noting the grace of the three white swans who sail on the river outside her window, "waiting for me to feed them". She could never have stayed away for long – this is where the magic happens, after all.