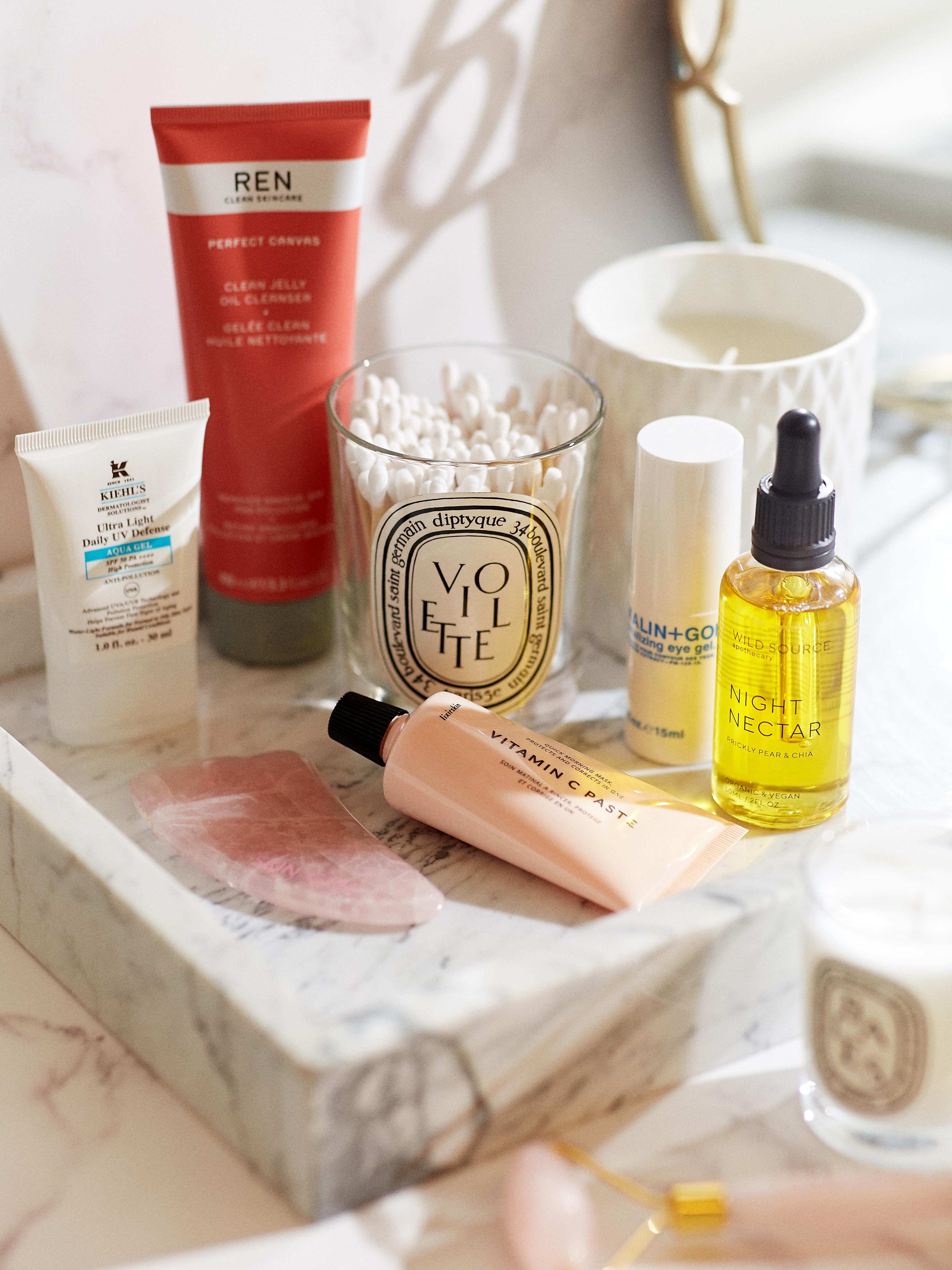 Anti-Ageing Focus
25-35
Tackle time face on with preventative measures that preserve youthful skin for longer
Shop Anti-Ageing
The topic of anti-ageing raises a cascade of questions: When do I start? Which steps are the most crucial? And what about when signs of ageing have already taken hold? While stopping the clock isn't an option, here, we address the art of growing old gracefully with age-specific areas of focus, so you can walk hand and hand with time – and even get ahead.
As tempting as it might be after a long day or late night, skipping cleanses leaves dirt, pollution and makeup residue to run rife – which can lead to irritation and, ultimately, premature skin ageing. REN Clean Skincare Clean Jelly Oil Cleanser makes matters easy with its light and fuss-free hydrating formula that effortlessly sweeps away impurities. Massage gently, avoiding scrubbing, rubbing and heavy pressure to preserve skin's precious smoothness and elasticity.
Fine lines arrive in the wake of dryness – so quenching skin regularly and generously is a must for plump and youthful complexion up-keep. Covering the entire skin type spectrum from dry, to oily, to reactive, Wild Source Night Nectar (or Miracle Oil for day) is rich in moisture-locking botanicals that skin will drink up readily and store for hours – plus, its liquid gold formula meets your luxury skin care fix.
Take what you've been told since childhood, and make it a daily habit. Aside from the obvious, sun protection is the most crucial element of anti-ageing. Photoageing – permanent DNA damage caused by the sun – can lead to wrinkles, dark spots and other problem areas, so see protecting your skin now as an investment for later. Defying all your reasons for resistance, Kiehl's Ultra Light Daily UV Defence Aqua Gel offers optimum protection in an oil-free, weightless and non-greasy facial formula that layers seamlessly over or under other skin care.
Give skin what it wants, when it wants it, and it's bound to thank you later. Rather than a prescriptive approach, take note of what your skin requires at any given time, and adapt your routine accordingly – whether it's a deep-cleanse after a workout, TLC during your period, or heavier hydration in winter. Tired faace is an SOS face mask for when you're under-rested, serving a generous dose of soothing, hydrating and plumping botanicals to brighten skin and balance moisture.
Skin Gym's Rose Quartz Gua Sha Sculpty offers an introduction to skin training – in the same way that excessive rubbing and scrubbing can cause wrinkles, regular sculpting in the right direction can help prevent them. With an abundance of holistic properties, a few calming minutes of gua sha massage each day not only harnesses elements of crystal healing and traditional Chinese medicine, but its ability to increase blood flow, flush out toxins and release facial tension addresses a number of key components in ageing – namely stress, dullness and puffiness.