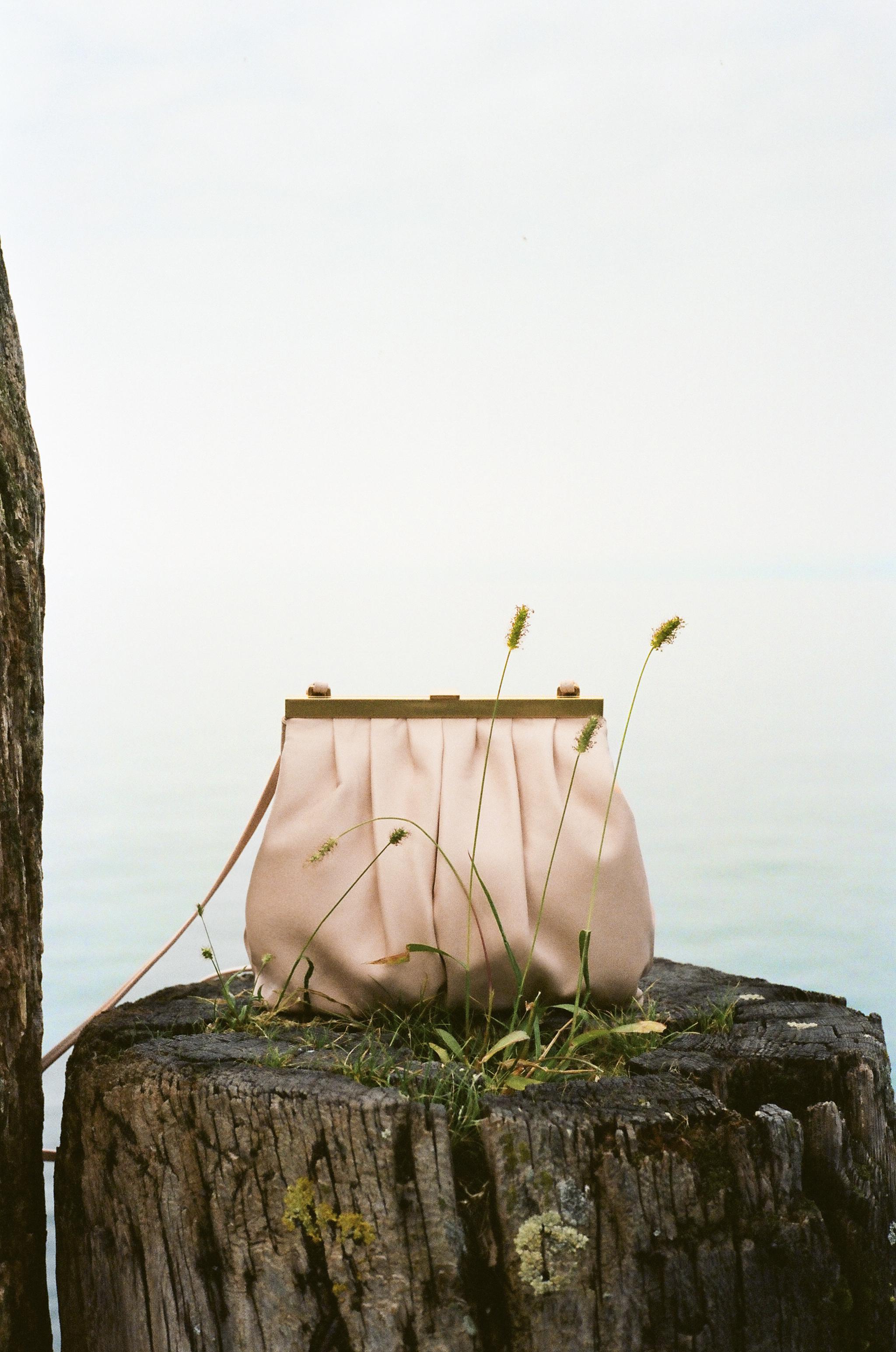 Mansur Gavriel
The brand's founders Floriana Gavriel and Rachel Mansur reveal the secrets to their success
When New York-based designers Floriana Gavriel and Rachel Mansur pooled their savings to launch accessories label Mansur Gavriel in 2013, they had no idea of the madness that was about to ensue. The idea, simple as it was, came from the duo's personal quest: to find beautifully crafted bags made from fine Italian leather, at a price that didn't break the bank. The resulting debut styles, the now iconic bucket bag and tote, quickly generated long waiting lists – propelling Mansur Gavriel to cult status. Despite its starry start, the brand continues to craft modest collections from the Veneto region of Italy, focusing on tasteful silhouettes, in striking complementary shades. We chatted to its founders to find out more…
How did the two of you meet?
We met in 2010 in Los Angeles at the XX concert. We were strangers, yet had a connection. Our collaboration slowly grew from there.
What prompted you to launch a bag line?
We are very inspired by material qualities. From the beginning, we imagined a full brand with many different products. We were interested in leather, cashmere, silk and more. We decided to focus on Italian vegetable tanned leather to begin as we thought it was a beautifully rich material that hadn't been used in an elegant way before.
How would you describe the Mansur Gavriel aesthetic?
Easy elegance.
W

hen we

first launched

the

brand,

we

started

with only our

savings

and the

two

of us

working

out of our

apartments.
Your bags were in high demand from the get go. Were you surprised by the initial reaction?
Yes, we were very surprised and unprepared for the reaction. When we first launched the brand, we started with only our savings and the two of us working out of our apartments. Since the initial reaction we have been working on building a team and infrastructure.
You use Italian vegetable tanned leather to create the majority of your bags. What is it you love about the material?
It is strong, warm, and natural. The surface and colour evolve over time, making it personal to you.
Your bags are all made in Italy. Why is this important to you?
We feel the craftsmanship in Italy is very special and beautiful. We feel the Italian culture values quality.
How do you go about choosing the colours for each collection?
It is both intuitive and specific. We like to build upon past stories to continue expressing a cohesive visual as the brand progresses.
W

e are

focused

on

shape, colour

and

material

and how the

products

within the line

related

to one

another

and

evolve

from

season

to

season.
Where do you seek inspiration for the designs?
We are very concept driven. We are focused on shape, colour and material and how the products within the line related to one another and evolve from season to season.
How involved are you in each stage of the creation process?
We collaborate equally on all creative elements of the brand.
Why did you choose to stock your bags at Liberty London?
We feel Liberty is a beautiful store, and love its history.
What's next for the brand
We opened our first retail store in Soho, New York City nearly a year ago. This was very significant for us as it was the first time we could express the vision in a fully branded environment in which every detail was considered - from the store design to the furniture to our flower shop to our employee uniforms.