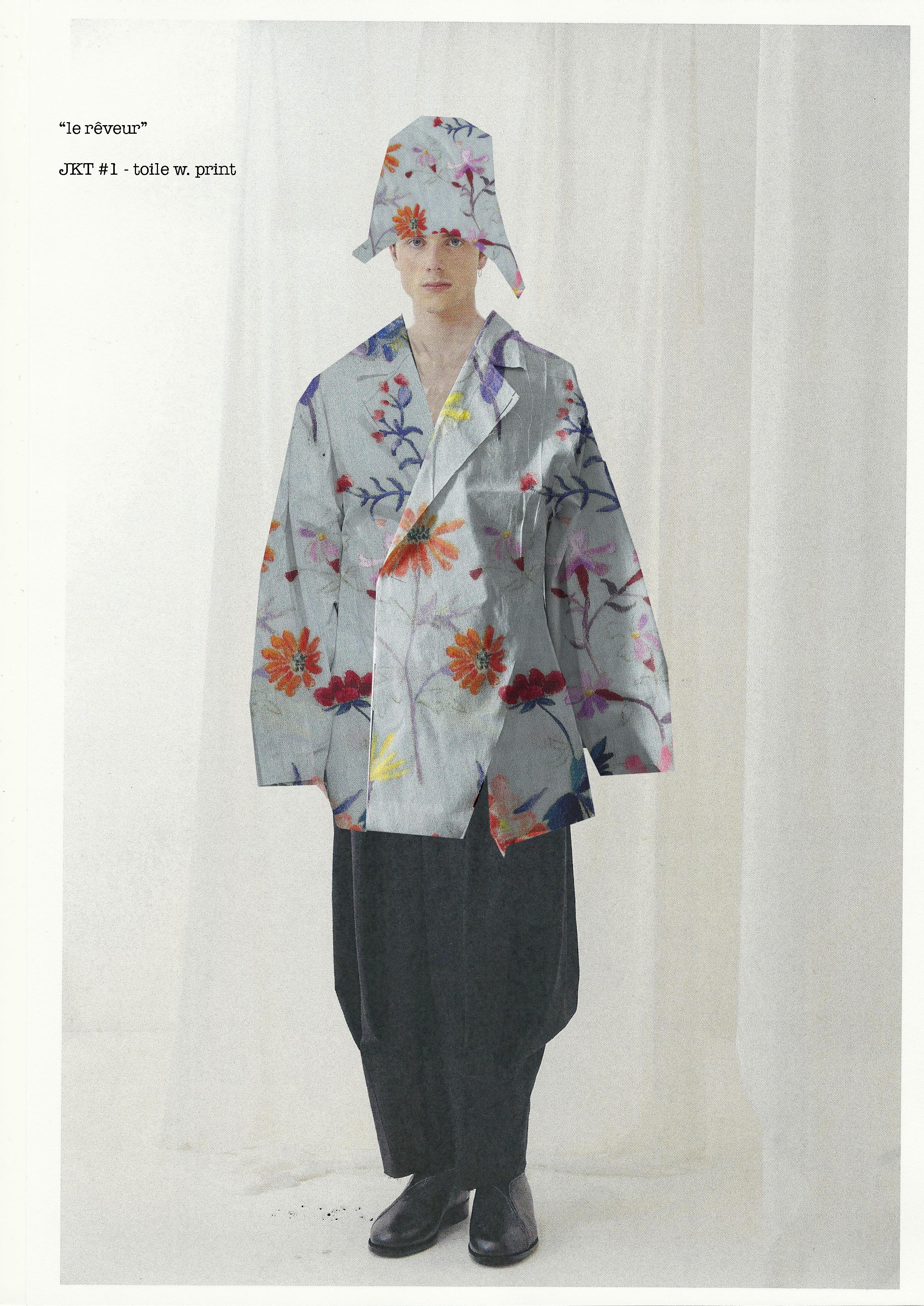 Liberty Discovers
The LCF Student Project
Liberty Discovers is a platform for the talent Liberty believes in – here partnering with up-and-coming graduate designers at the London College of Fashion
Shop the Fabrics
Committed to championing the young designers of the future, Liberty continually supports emerging creatives by making it easier for others to discover their exceptional creations through the Liberty Discovers platform – support that has become more vital than ever during the challenges of the last 18 months. For this collaboration, Liberty worked with three designers who graduated this year from London College of Fashion, UAL (LCF) – Thi Phuong Thao Nguyen (MA Menswear), Katie Sorrell (BA Menswear) and Hannah Othilie Romberg Marthinsen (MA Womenswear).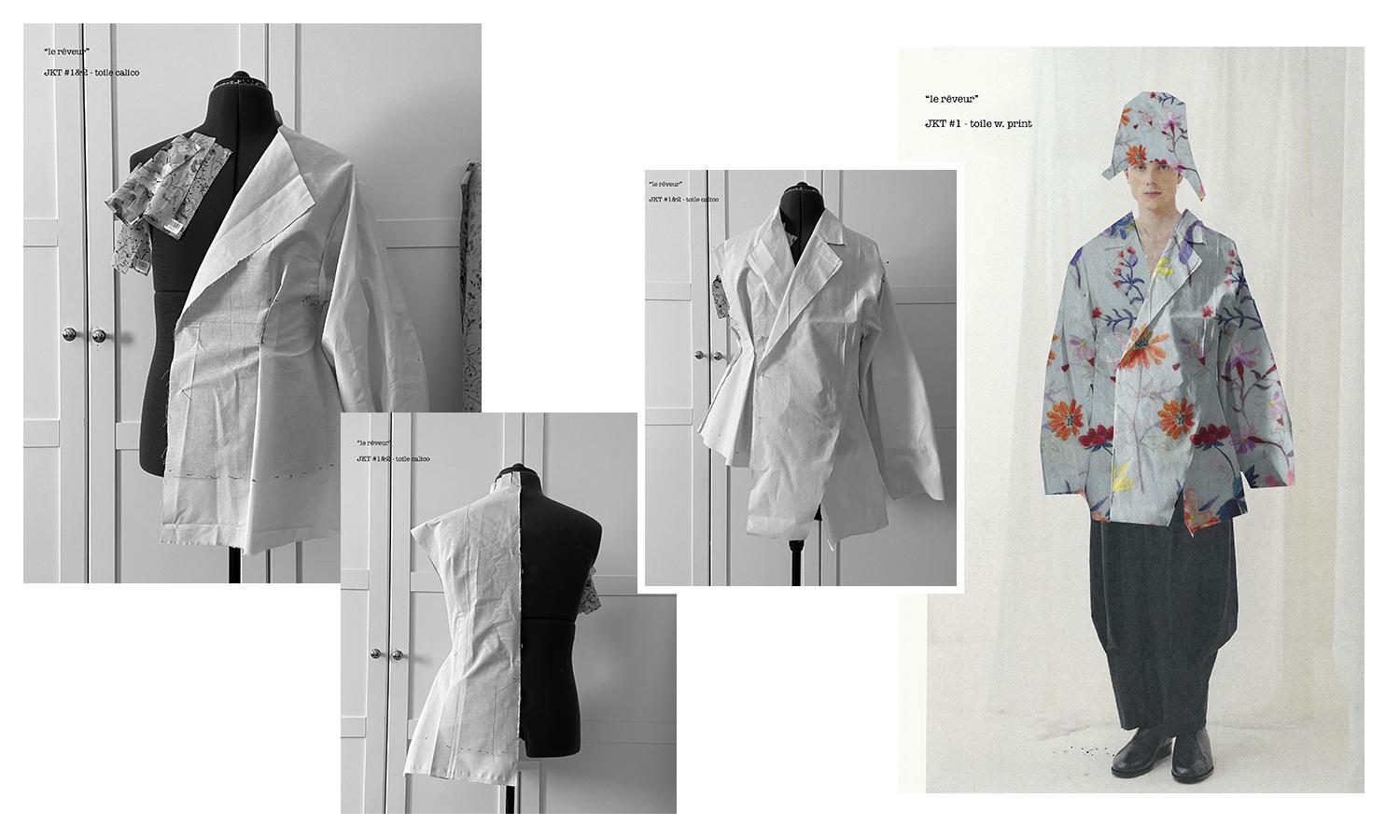 Working from Berlin, London and Oslo respectively, the students were presented with the designs from Autumn/Winter 2021's The New Collectables and invited by Liberty to interpret the themes of the collection as broadly or narrowly as they liked. They were provided with metres of fabric of their choosing, after first working with swatches to discover the qualities and colouration of the bases and prints first-hand. The students were mentored by LCF Creative Director Rob Phillips, developing spectacular full looks using their selection of Liberty fabrics.
It's exciting

to

see how the students use our fabrics

in

their final outfits – often it's the first time they've worked

with

print, so they find it an exciting

and

challenging new medium. We are passionate about introducing new designers

to

our fabric qualities

and

printed collections,

and

we are always impressed

by

the quality

of

the creations.
Video Credits: Videographer - James Rees, Creative Director - Rob Phillips LCF, Sound - Luigino D'Andrea
Hannah Othilie Romberg Marthinsen
"As a designer, I normally tend to work only with block colours – I've never worked with patterns. Being asked to be a part of this by Liberty was really exciting, as I wanted to challenge myself and my aesthetics as a designer.

"Even if you're working with such a big company as Liberty, you still want to put some of your DNA and aesthetics into it – we were so lucky to get as much freedom as we wanted. I found one amazing pattern that's a bit like flowers and has this dark black colour palette with a dove grey – it really fit into my world as a designer."

"What we're seeing in the industry is that we like fashion that doesn't know any geographical boundaries. In a sense that it was totally okay that I was here in Oslo – it wasn't a disadvantage in any way, so that's what I'm taking from it."
"From first design to final garment the ideas changed and shifted – the real colour and weight of the fabric is quite important for me, because I'm doing menswear tailoring. In the end, the very thin cotton from Liberty gave my designs a softer, feminine look which I really like – it turned out to have a nice contrast."

"I think collaborations are very important for this industry – you can learn a lot from each other across different branches. The collaboration with Liberty has really helped me develop my skills, and the creative communication was a great experience. I'm looking forward to my next collaboration!"
"We drew from our graduate collections, and I always knew that I wanted to create something that had a sleek top silhouette, combined with trousers that carried obviously a lot of volume. But when deciding the fabrics, I knew straight away that I wanted a collection that was filled with Liberty's vibrant, full print patterns that could complement and contrast with each other – I wanted both of the looks to be basically entirely bodied with just Liberty print."

"It was a surreal experience to work with Liberty, especially at such an early stage of my work. Going into their beautiful offices and being presented so many amazing fabrics to design with was such an experience. I really loved the process of the project, from start to finish. It's just I think it's a really good platform to give a graduate – it's definitely going to do wonders for my work."