The Summer Nail Trends to Request Next
Liberty's resident nail artist, Julia Diogo shares the most-requested manicure trends of the season
By: Verity Clark
If you're yet to become acquainted with Liberty's new in-store nail artist, Julia Diogo, now's your chance. She's the pioneering mastermind behind the 'skinicure', the manicure technique that feels somewhat like a facial for your hands and nails, focussing on intricate cuticle work, treating skin to hard-working ingredients usually reserved for your face and finishing it all off with her signature (and meticulously applied) Biosculpture gel mani. So, you now know you want to book an appointment, but which of the biggest summer nail trends will you ask for? Here, Diogo shares some welcome inspiration.

Read More: Looking for a shortcut to longer, stronger nails? Here's how to make your nails grow faster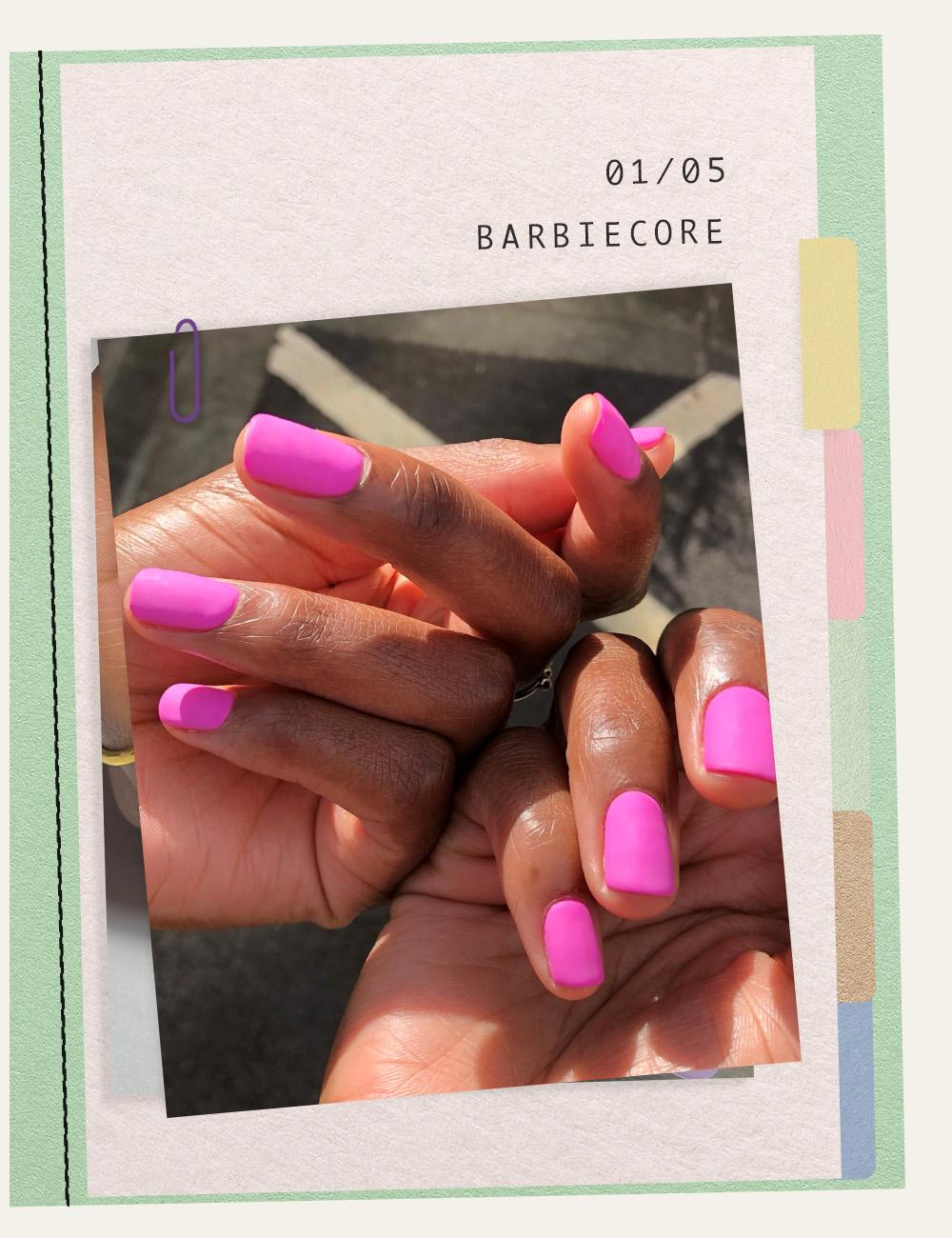 Barbiecore
Come on Barbie, let's go paint our nails. As #barbiecore has steadily infiltrated the fashion world thanks to the imminent release of the Margot Robbie-fronted movie, nail trends are now following suit. However, when it comes to a saturated pink manicure, Diogo rates a matte finish over a high gloss. It's a little more chic, and provides a touch more edge.
Iced Pistachio
If you hadn't noticed, the humble pistachio nut is having a moment right now, cropping up in everything from your iced coffee to your perfume. And now, your nails. The frosty green hue is a fresh alternative to more traditional pale yellows or blues.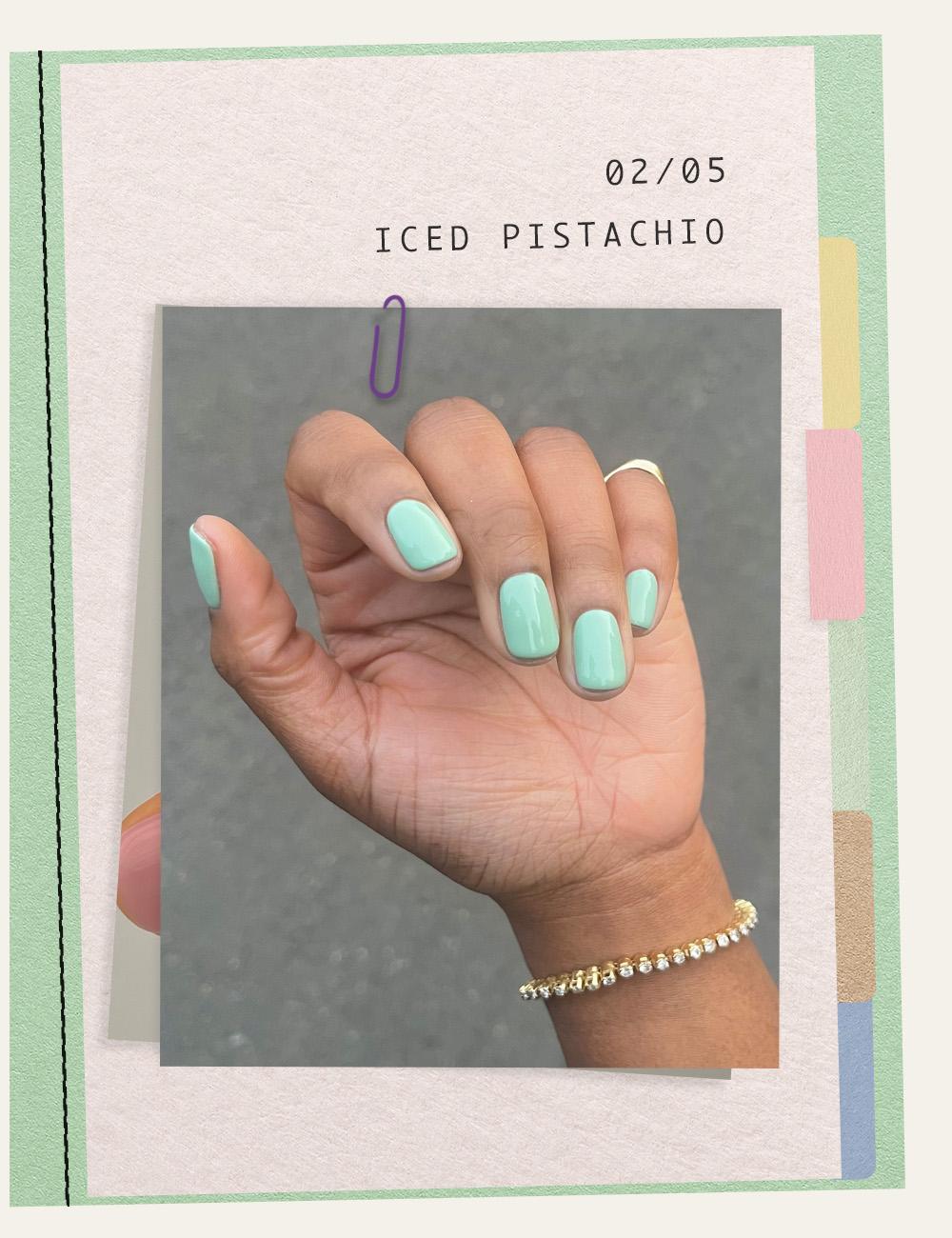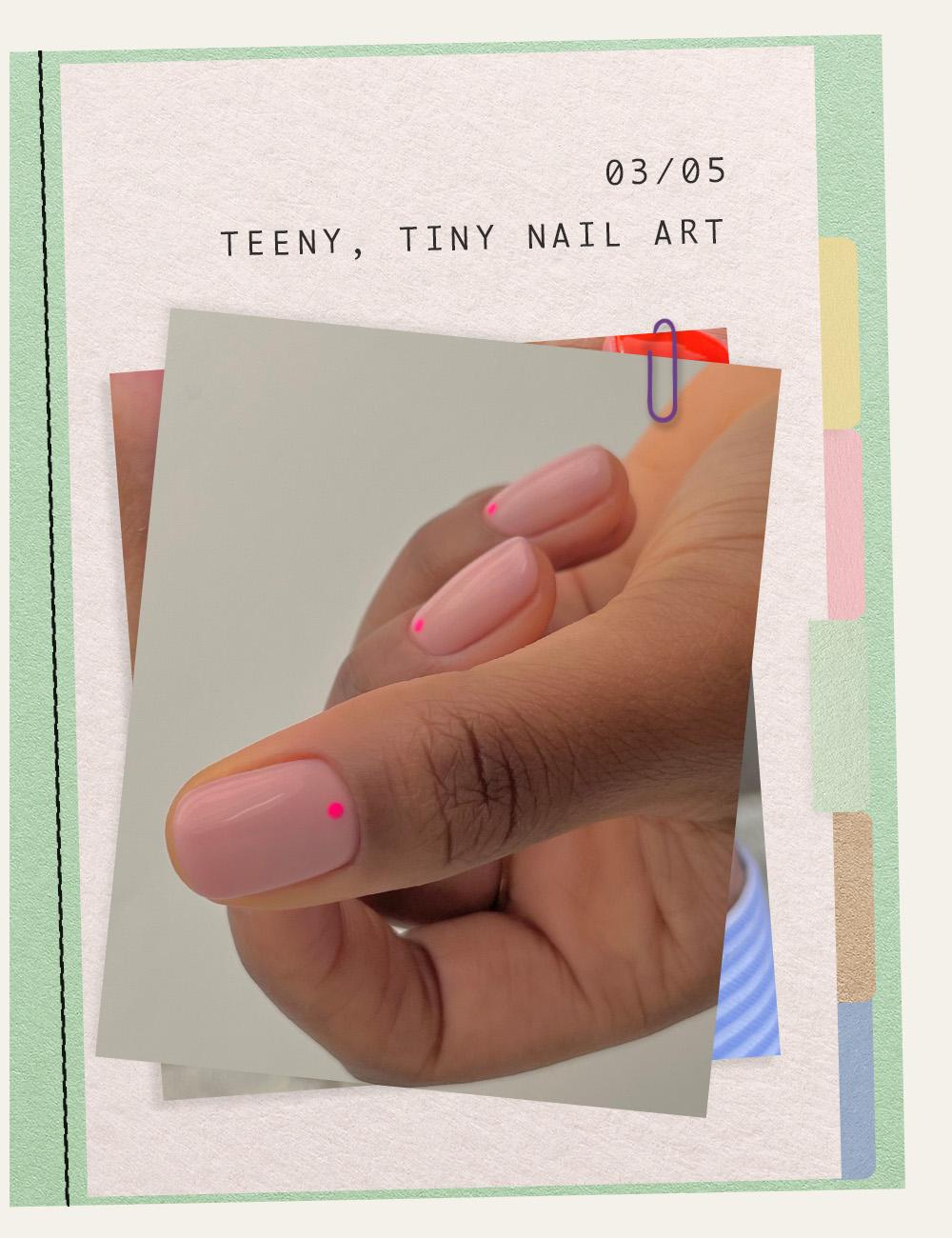 Teeny, Tiny Nail Art
In 2022, we piled as many gems, rhinestones and glitter onto our nails as possible, but in 2023, nail art is looking altogether more minimalist. Diogo's favourite way to wear the trend? "A nude base that suits the individual's skin tone paired with a bright pink micro dot." It's giving: honey, I shrunk the nail art.
Lavender Haze
We guess trend forecasting agency WGSN was right when it predicted that 'digital lavender' would be the colour of 2023, particularly if this trend is anything to go by. Thankfully, this lilac is a lot punchier than the wishy washy shade of your childhood bedroom.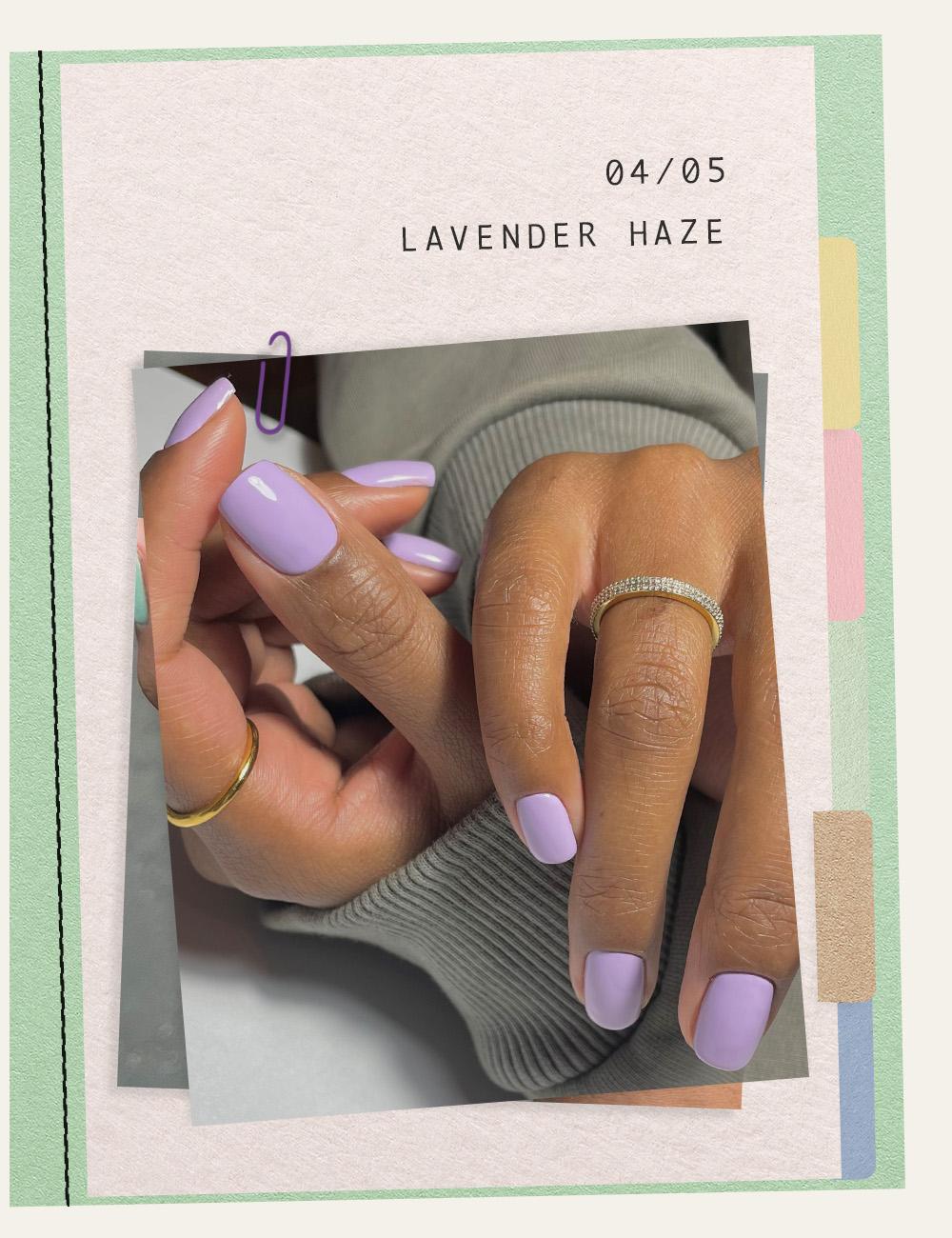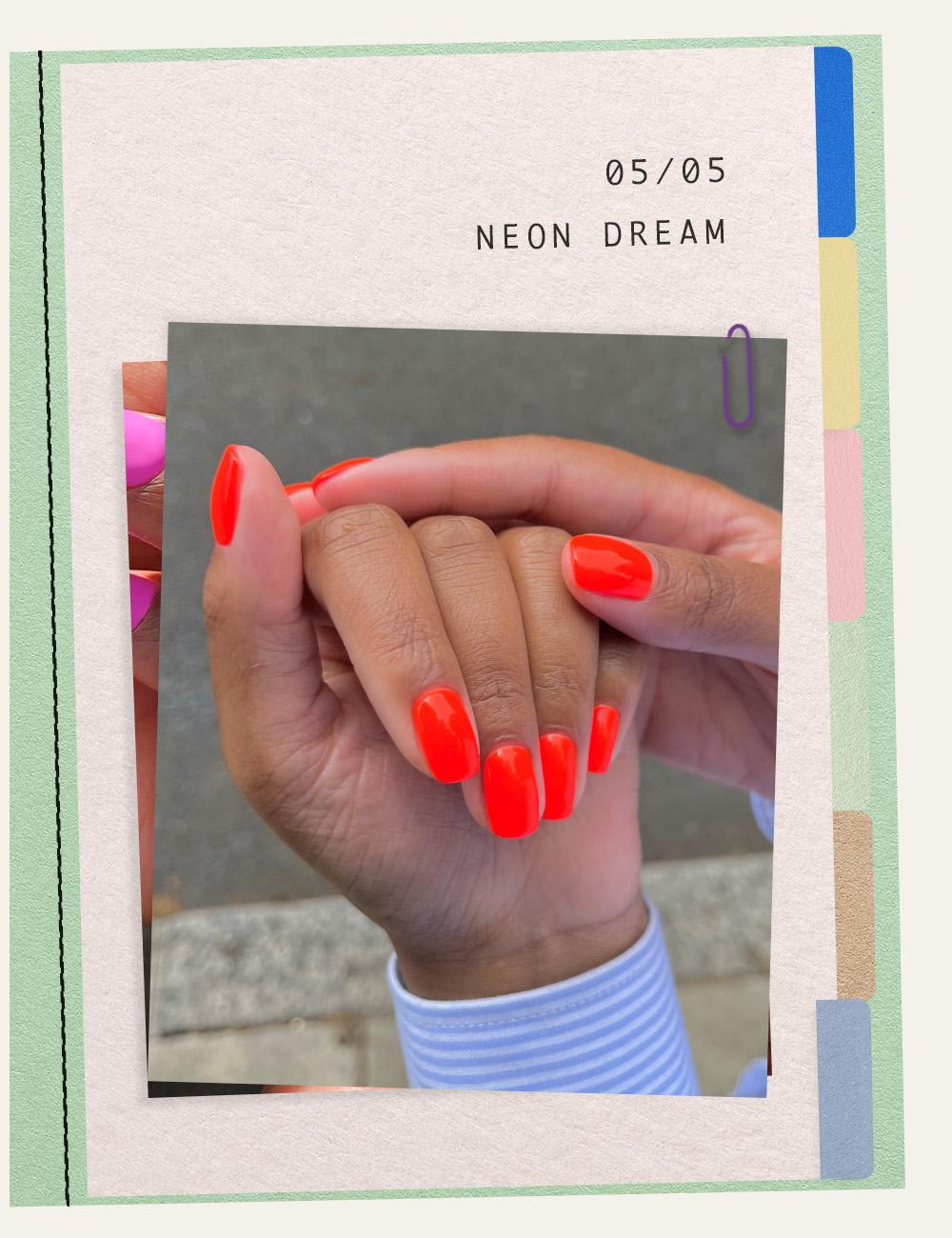 Neon Dream
"Block-painted brights are going to be big this summer," predicts Diogo, and in her book, the bolder the better. She's all for the usual roll-call of summer-y citrus shades, such as lemon and tangerine but recommends amplifying the effect by using their fluorescent equivalent.