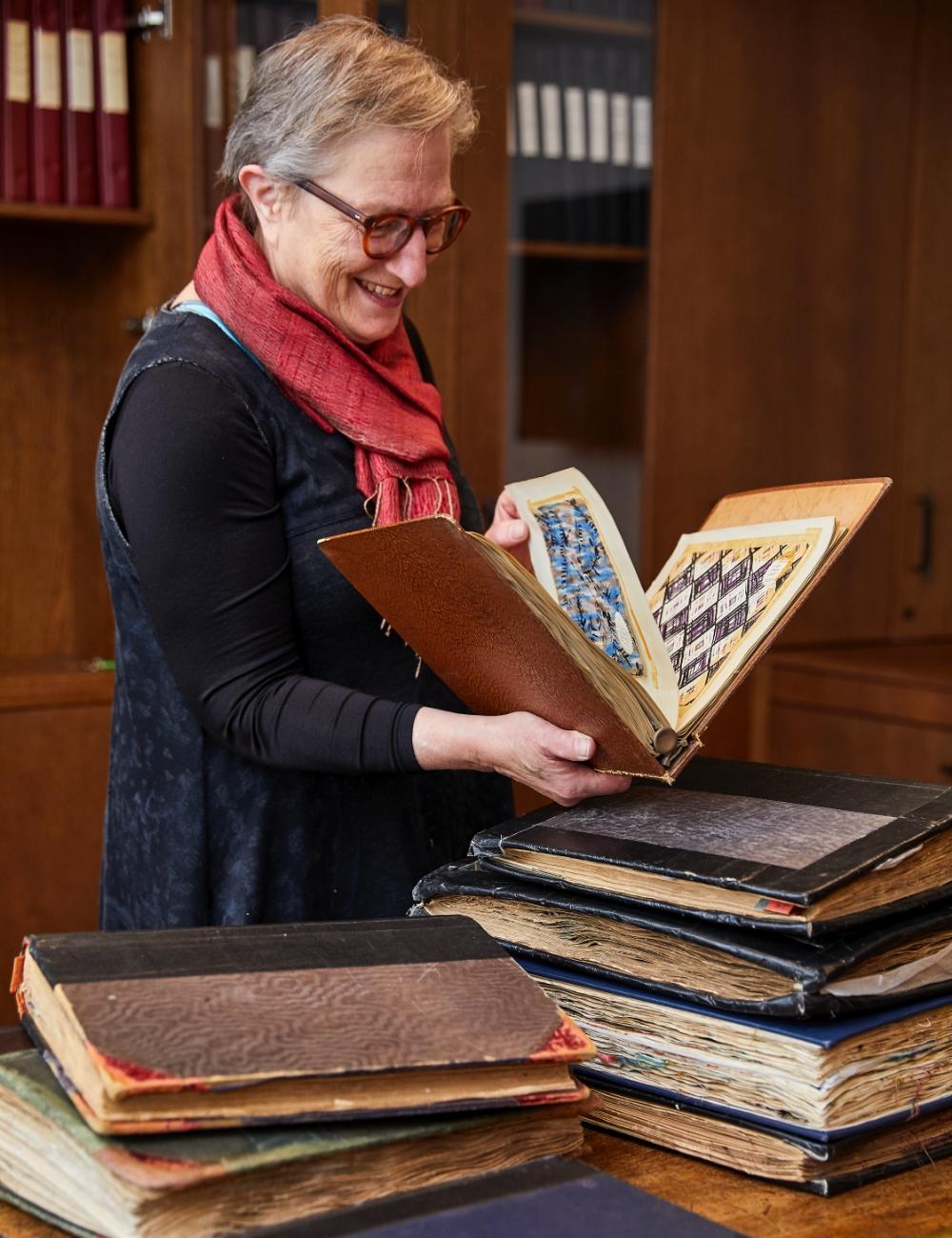 A Glimpse into the Archive
The Archivist's Edit
The fascinating story behind The Archivist's Edit – a special collection created in homage to our in-house archivist, Anna Buruma
Shop the collection
The Archivist's Edit is curated by our legendary archivist Anna Buruma, the protector and custodian of Liberty's design history for over 20 years. Encompassing 20 beautiful prints, the capsule collection shines a light into the more unusual and lesser-known corners of Liberty's archive.
Fragile fragments and half-forgotten artworks are regenerated into new designs by the in-house artists, drawing inspiration from Buruma's favourite periods within the brand's 145-year timeline as well as from across her own life and history. The result is a personal and proudly eccentric curation of prints, a love letter to the spirit of individuality that has always made Liberty such a unique creative force within the design landscape.
I like

to

challenge the design team,

by

showing them interesting

but

unresolved designs

in the

archive pattern books. There

is

so much potential

in the

pattern books,

but

the team usually doesn't have the time needed

to

take the fragment

of a

pattern

and

turn that

into

a finished design.