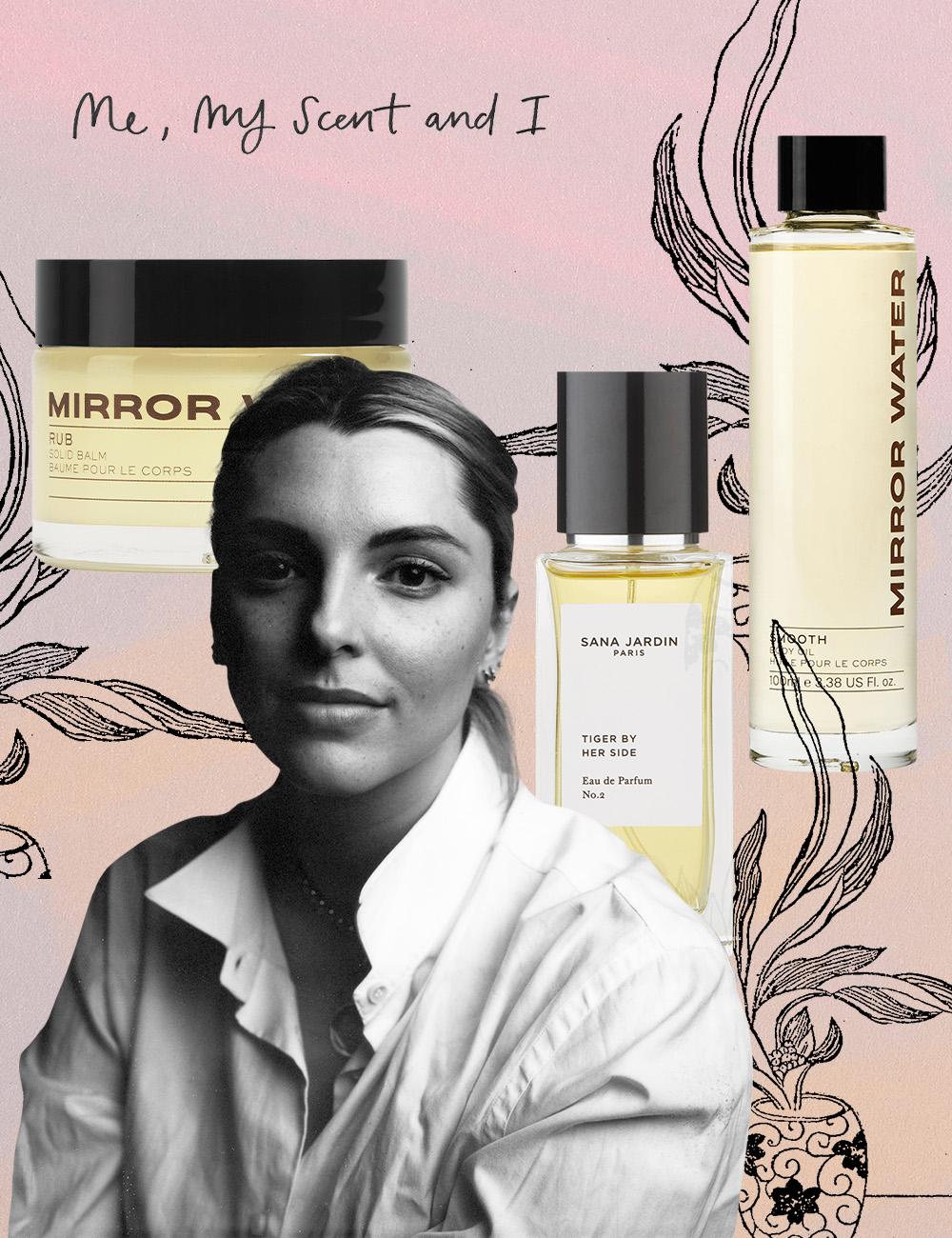 Me, My Scent and I
Estee Lalonde's Life in Fragrance
From lost loves to signature scents, Mirror Water's founder shares her hero perfumes and most memorable moments wearing them
By: Shannon Peter
With Mirror Water, her much-hyped bathtime brand that's just landed at Liberty, founder Estee Lalonde is on a mission to rethink wellness. Her goal? To encourage us all to cultivate rituals of relaxation that engage (and soothe) all of our senses. And key to that is, of course, our sense of smell. That's why, when crafting her elevated bodycare formulas, lacing each one with the perfect fragrance was of paramount importance. But what scents help this entrepreneur switch off? And which make her feel empowered? We sat down with Lalonde to find out…
The First Fragrance I Ever Loved Was…
I don't really remember the body sprays I would wear at school, but when I was 19, I was gifted Marc Jacobs' Daisy. And honestly, I just thought I smelled amazing. It still has a soft spot in my heart. Then, it was Chloe. The original Chloe. Even now when I smell someone wearing it as I'm walking down the street, I have to stop them to ask: 'are you wearing Chloe?'
The Best Day of My Life Smelled Like…
Tiger By Her Side by Sana Jardin is the scent I always wear whenever I need to feel empowered. I always thought that Amy, the founder, named that after me because we're friends, and I used to have a greyhound that was striped like a tiger. Turns out, it wasn't. But I just love the premise of the scent, of having that support always by you. So I always wear this whenever I want to feel secure, or when big things happen for me.
My Current Signature Scent Is…
De Los Santos by Byredo. Oh lordy. I am absolutely addicted to it. I cannot stop with it. I have the body wash and the body lotion. I love it. But it also layers well with the scent of my products. I spent so long getting the fragrance right. I thought there was a big gap in the market for a bath and body brand that didn't smell like lavender, so Mirror Water products are fragranced with essential oils of vetiver, cedarwood, Canadian black spruce and bergamot to lift it up. I wanted the blend to feel seductive because I do love wearing high-end fragrances, and I wanted to be able to layer these products under whichever fragrance I choose to wear. I think a lot of people want that.
The Next Perfume I'd Love to Wear Is...
Cashmeran Velvet by Ostens.