mute/unmute
How to Decorate a Christmas Tree with More Than Just Baubles
Let Liberty's contributing Christmas Editor Eleanor Cording-Booth, aka @aconsideredspace, take you on a step-by-step journey to styling a truly magical tree this Christmas
By: Eleanor Cording-Booth
My idea of a perfect Christmas tree involves the harmonious meeting of Liberty's haberdashery department and The Christmas Shop. I've been collecting decorations since my late teens – I buy a couple of new ones each year – and there's never a theme or a colour scheme when I choose them. I simply buy what I love and decorate instinctively to create a tree that feels eclectic, joyful and full of good memories. Everyone has their own way of doing things but in my opinion, Christmas isn't a time for restraint or good taste. It's the ideal opportunity to hang everything and the kitchen sink on the tree, plus a partridge and a bit of tinsel. Much like a full stomach miraculously finding space for dessert, a spruce will always have a spare branch for more decorations.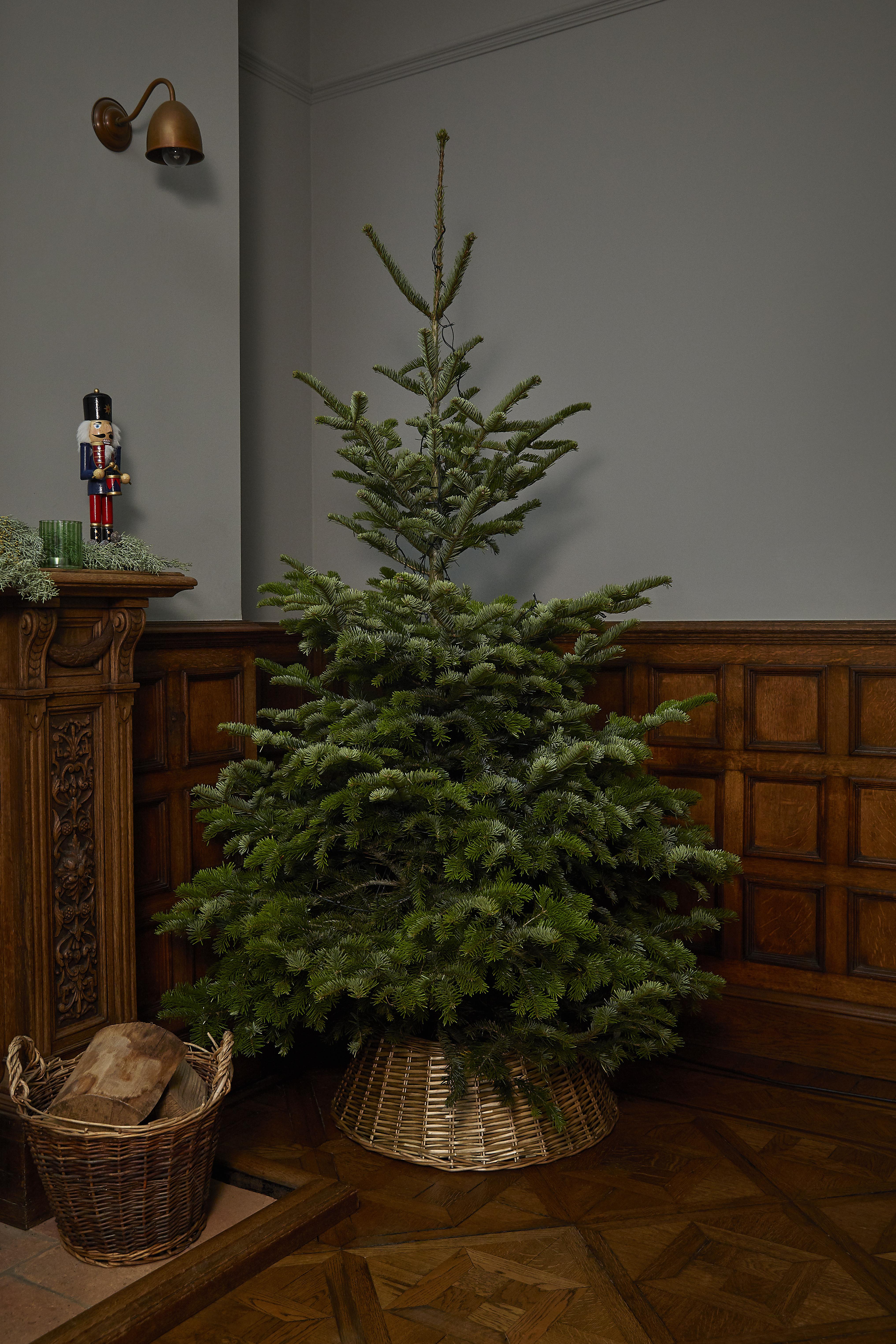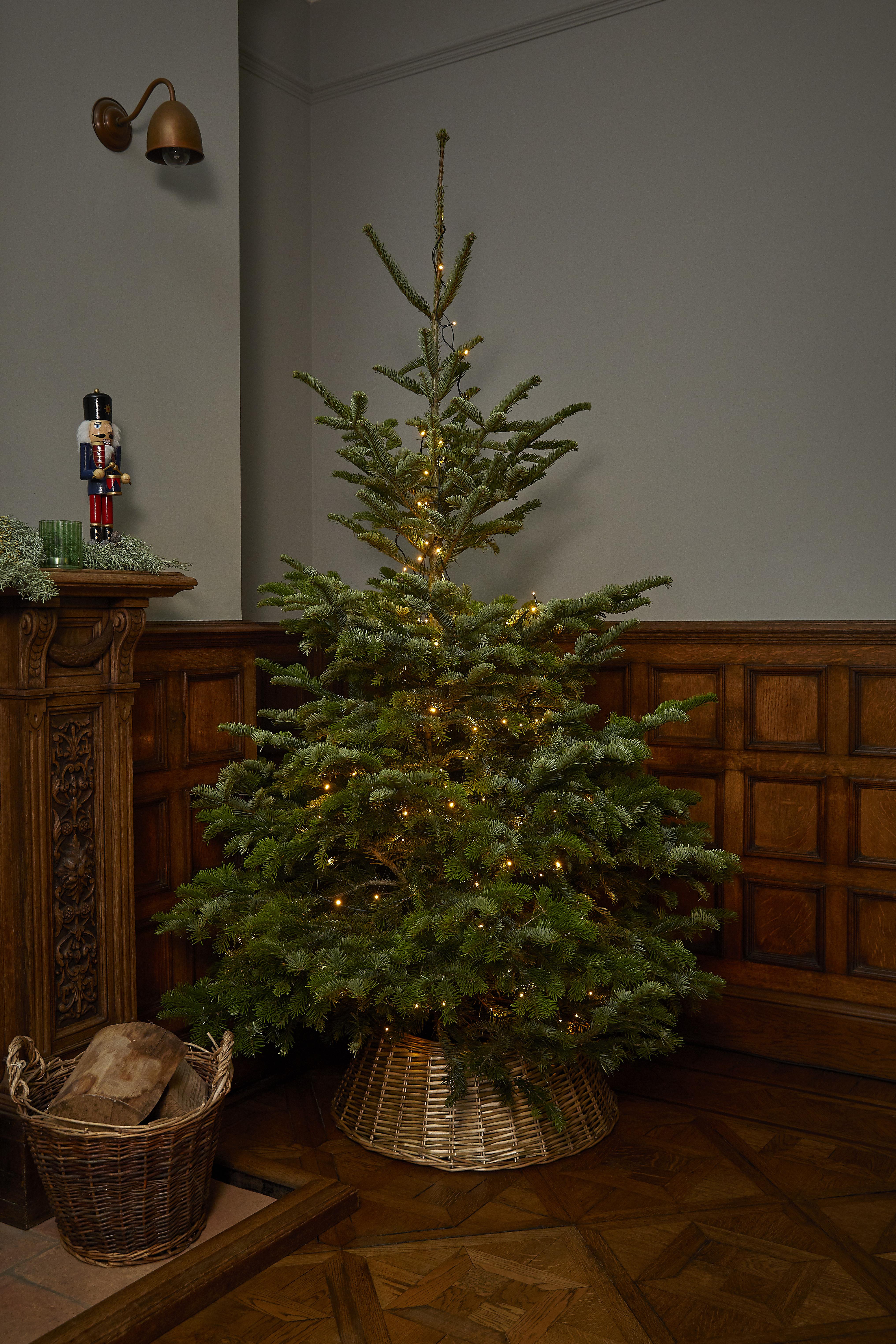 Coloured Christmas lights have made a real comeback and their nostalgic glow is a nod to the vintage decorations we remember from our childhoods (probably showing my age here). If you prefer classic white lights, always choose a warm golden-white over bright or blue-white, otherwise it will be uncomfortably bright and the tone of the light won't be cosy.

You can also experiment with adding a garland of lights, like I did on my tree for Liberty. I chose a set with hundreds of multicoloured sequins attached, but I'm also partial to lights with mock clip-on candles that sit upright on branches.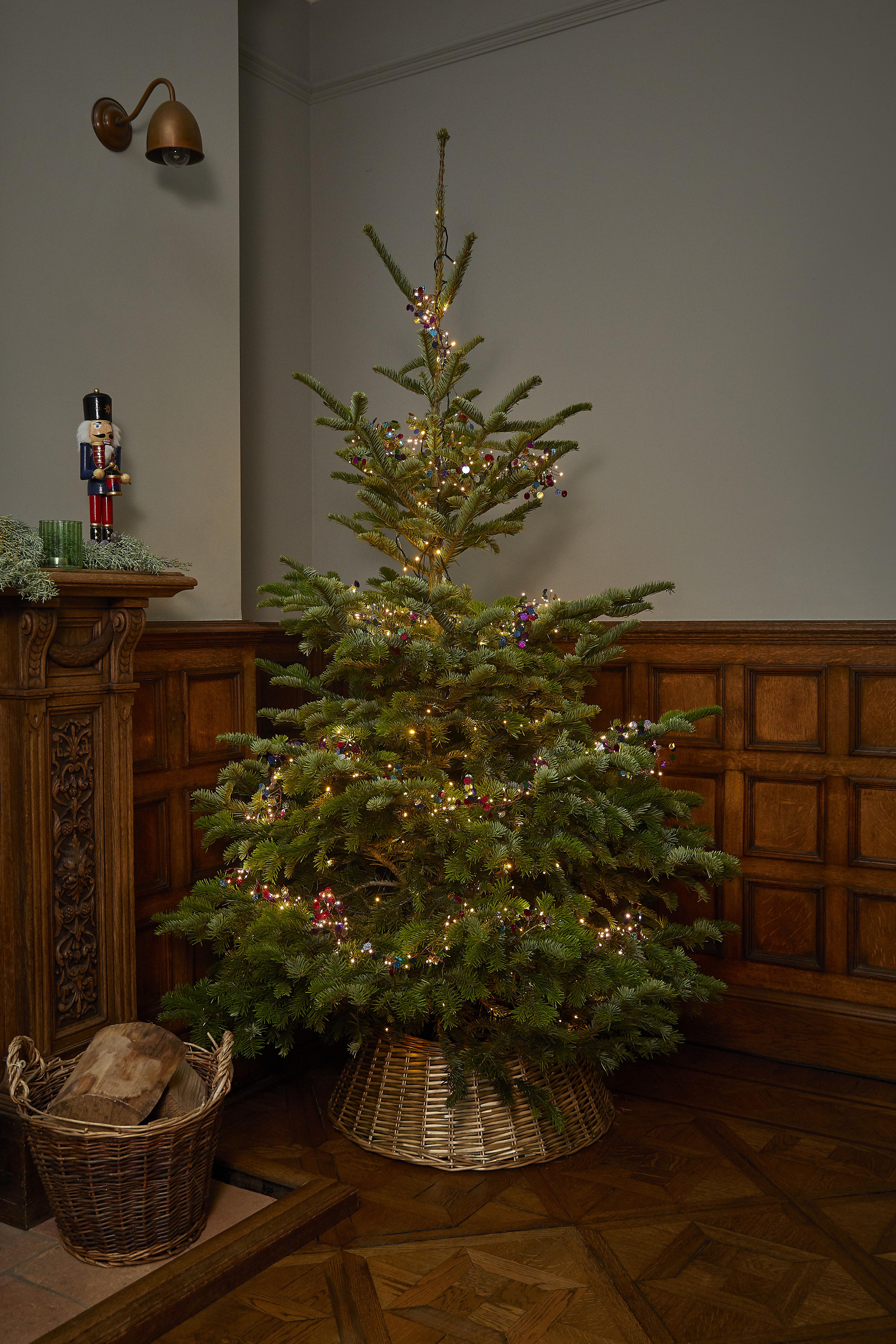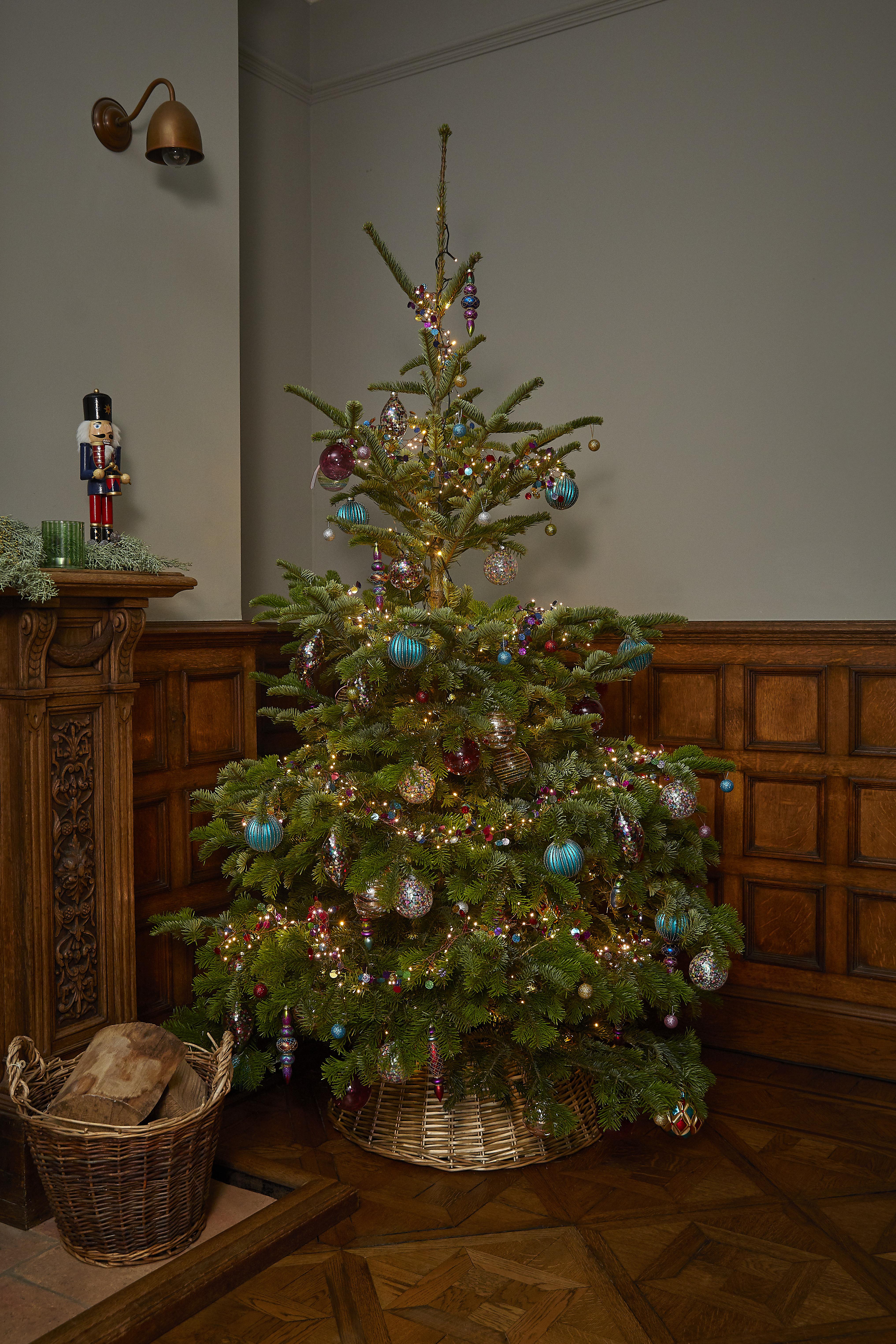 I don't like to restrict myself to any particular colour palette or material with my decorations but that doesn't mean there can't be a loose theme. For my tree, I chose brightly coloured glass decorations with a metallic shine, plus lots of reflective glitter and sequins to complement my sequinned garland. I also added a handful of mushroom and dinosaur baubles just for a bit of added whimsy (for the best selection – make a visit to Liberty's in-store Christmas Shop).

Other decorations I had my eye on included a woodland vibe with mushrooms, acorns, wooden and felt ornaments, playful food-related decorations or an under-the-sea theme with mermaids, shells and fish.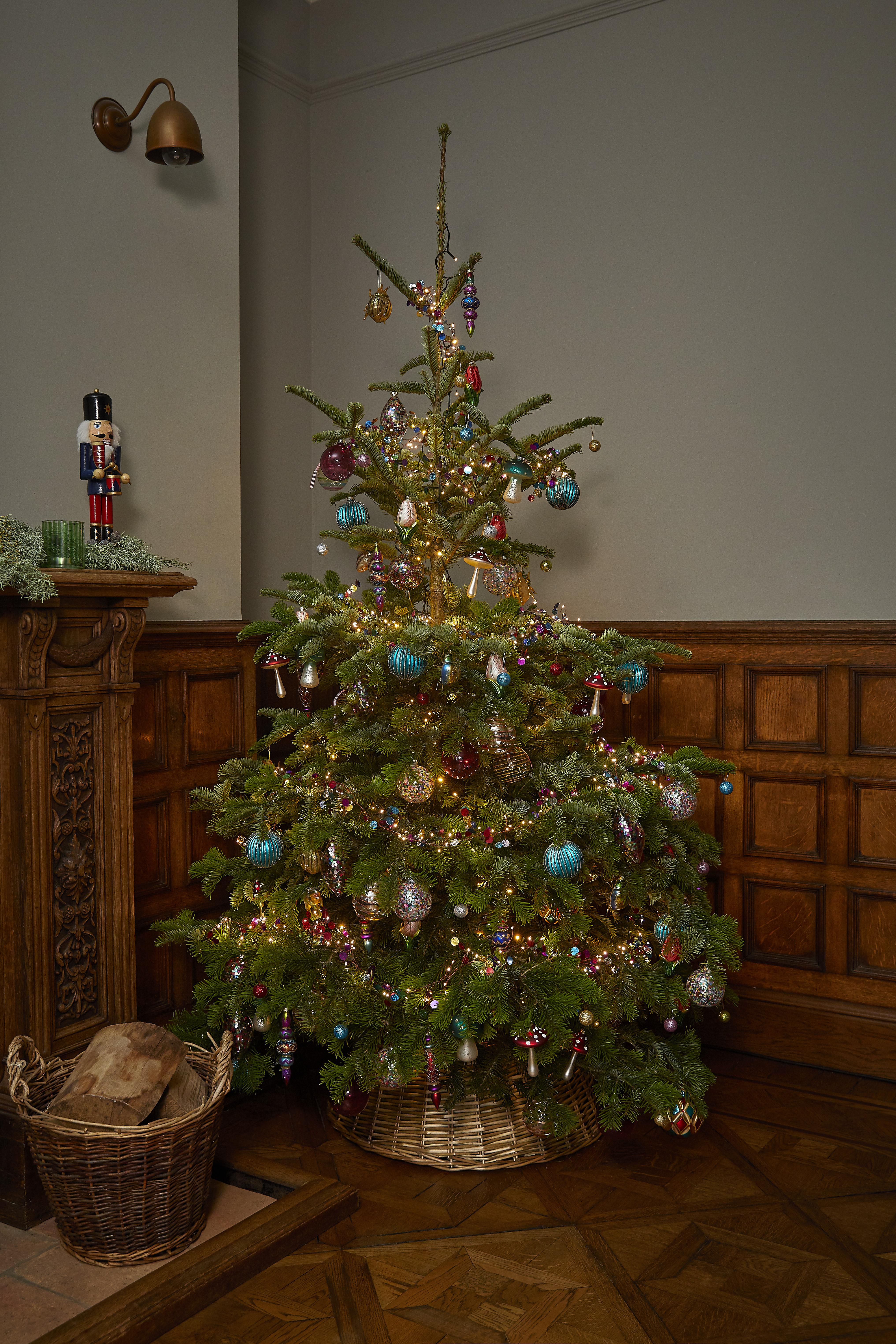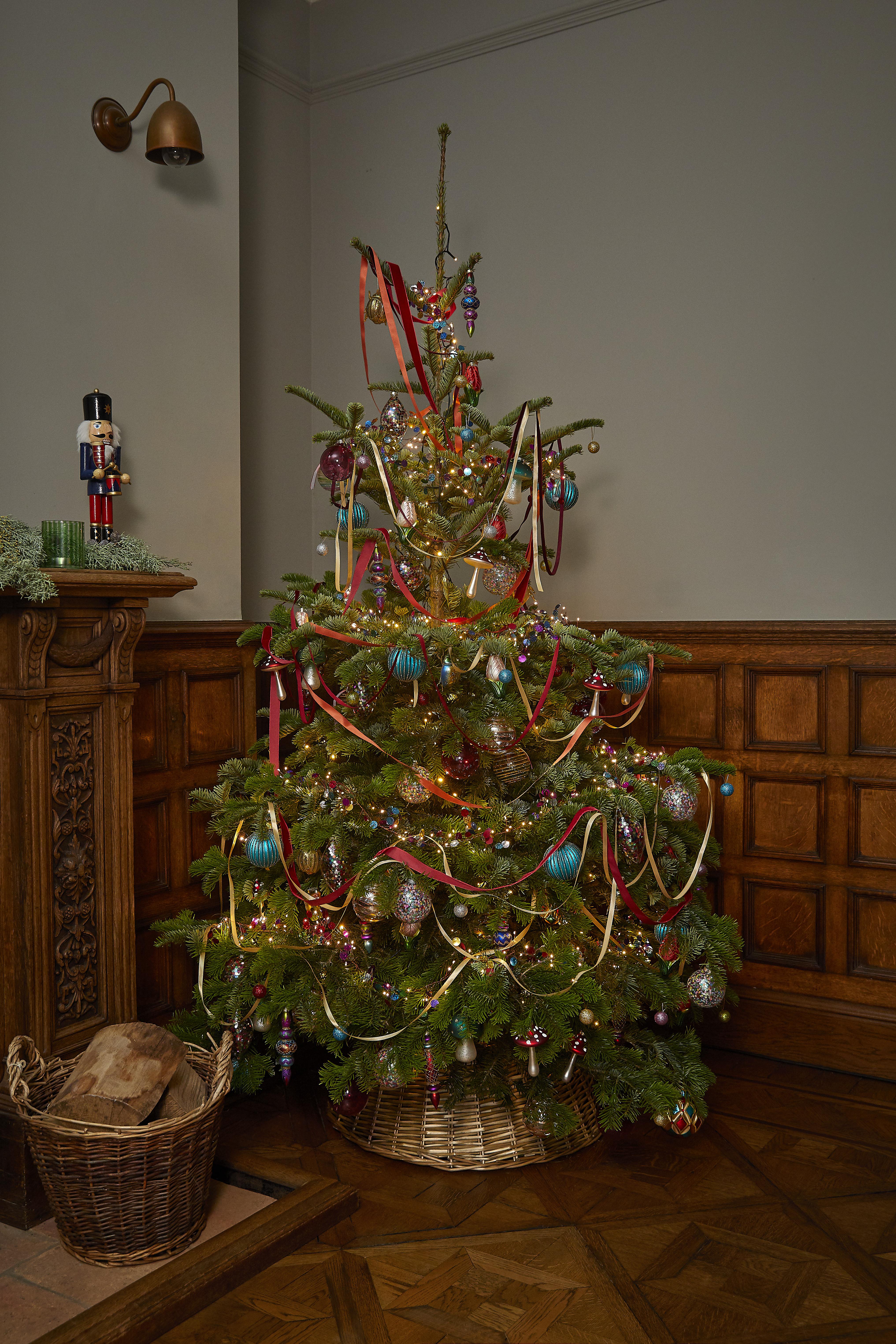 If you're not going to use simple strings or hooks to hang your baubles, you could try lengths of ribbon, skinny tinsel or even fabric offcuts to tie them to the branches with bows or knots. Here though, I wanted to save my ribbon for the finishing touch, so I hung my baubles directly from the branch. This is easy to do if you haven't tried it before – just carefully pull the metal pin out of the top, choose your placement and then pop it back into the holes, trapping the branch inside. This is a useful way to keep large decorations close to the tree branch when there isn't a lot of hanging space, so they're not sitting awkwardly on the branches or hitting the decorations below.

And just a note on placement; we're always told to hang large baubles at the bottom and small ones at the top but I really don't think it matters! You can nestle really large decorations further towards the trunk to give a better sense of depth but I like to mix it up and hang baubles of different sizes everywhere, then the top isn't left looking too skinny.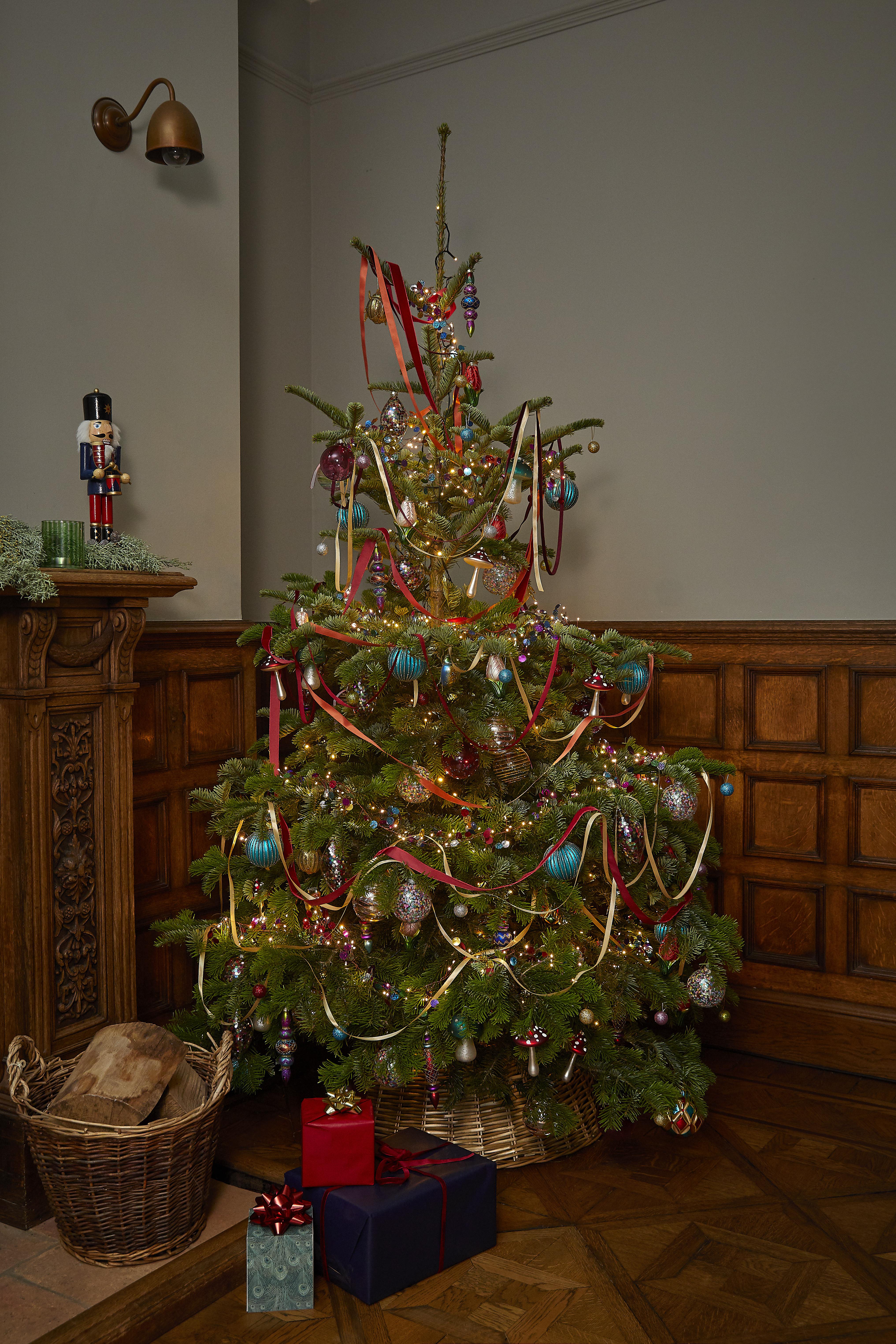 Paper, Tinsel and Ribbons
Much like an outfit looking unfinished without the right shoes, I think a tree looks a little bare when it's only decorated with baubles and lights. Especially in natural light, when you can see everything clearly and the tree tends to look less full and exciting. I like to use skinny tinsel, paper chains, lametta (otherwise known as angel hair tinsel), dried orange garlands or strings of beads and bells to drape around the branches and add another layer of colour and texture.

Oversized ribbons tied to tree branches have been a really popular look in the past few years (and it's an inexpensive way to decorate when you don't have a large bauble collection), but for my tree this year, I wanted to use ribbon in a different way. I hit Liberty's haberdashery department and chose rolls of ribbon in different colours and widths, then I simply draped them from branch to branch in place of tinsel.

You don't need to be precise or neat with this as the overall effect should be a medley of colour but it's worth noting that it works best on a real tree (or a very realistic fake), as the gaps between branches tend to be larger and less uniform, meaning there is more room for the ribbon to drape properly. The best thing is, you can re-use the ribbon year after year, either as a garland or for bows on the tree or even to tie around your presents, so there's always a creative way to keep recycling it.