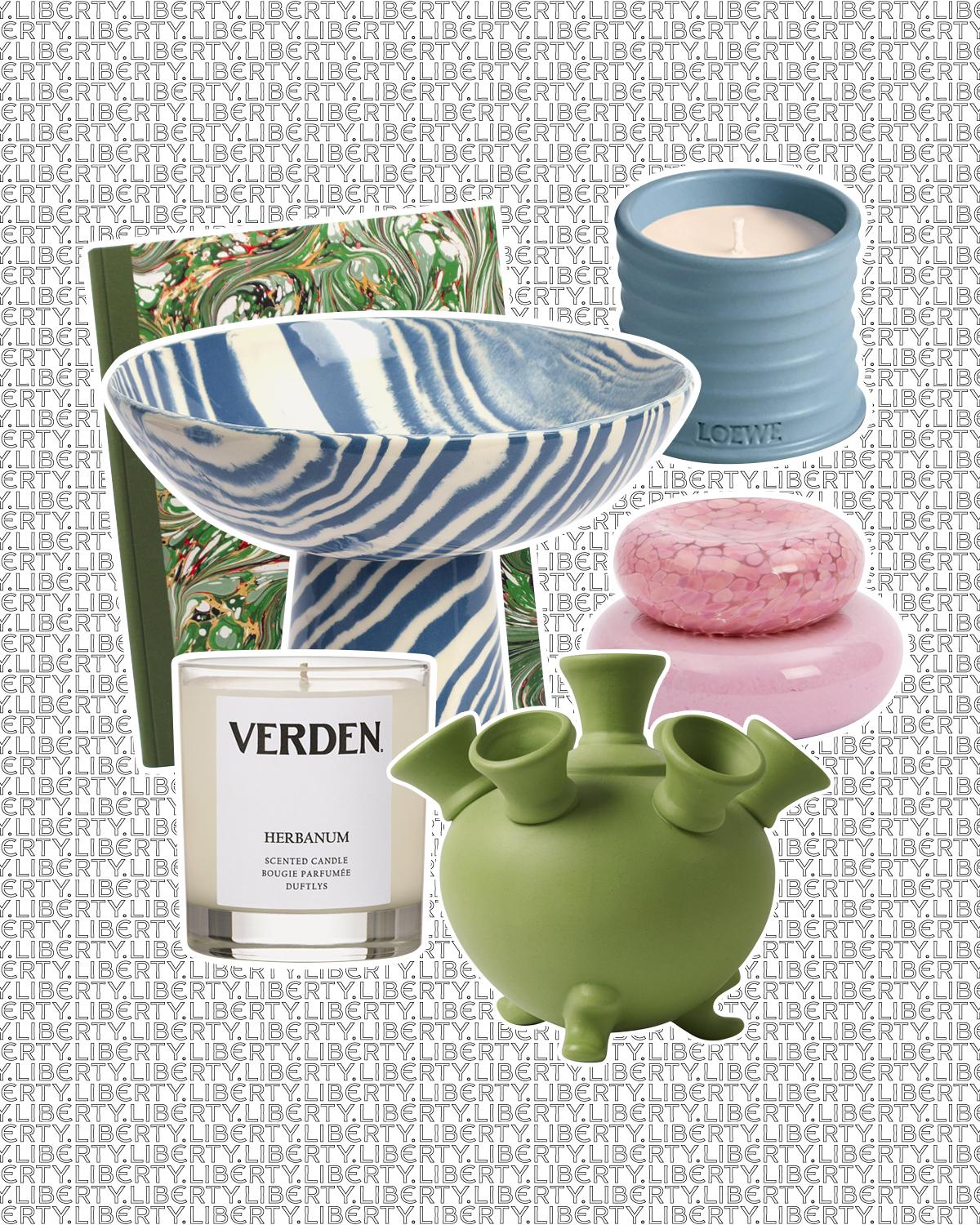 Build A Home
A Foolproof Guide to Styling your Coffee Table
Curating your coffee table is a thing for a reason. We are here with all the coffee table decor ideas you need to help you create a worthy centrepiece in any living room.
By: Charlotte Pavitt
So much more than a surface to place your mug of coffee, a well-styled coffee table can become the focal point of your whole living space. And considering it as such prime real estate means you'll want to get it right. All you actually need are a few simple building blocks to help your table take centrestage. Here, Liberty shows you how to go from a blank canvas to a well-curated display with our definitive list of the best coffee table styling ideas.
Create Height
A carefully considered stack of books can both look beautiful and are excellent conversation starters ( they may even encourage you to slow down and flip through a page or two). Laying the right foundation first is key to achieving the right balance of style and substance By placing coffee table books, magazines or decorative photo albums in stacks you can start to play with height and depth. Your stack will work as a kick off point for other decorative items and help create interest with objects of various dimensions and interest.
Shop Now
Divide Up Space
A decorative tray is a styling mainstay and will help to corral any smaller items - like candles, coasters and remotes - making them feel more intentional. Zoning your tabletop with a tray is a purposeful way to add instant impact, providing empty space on the rest of your table for daily use. Start with a tray in a material or finish that contrasts with your coffee table and take a layered approach with your decorative objects. To avoid looking cluttered, group your items in threes and stagger the heights.
Shop Now
Add in Personality
Including something sculptural like a bowl or vase will add colour and life to an otherwise static arrangement. The number one rule of coffee table composition is to keep objects to a relatively low-profile (to allow you to see the TV, or your guests). Look to items that are wider than they are tall, and accent with something personal - perhaps you have a collection of matchboxes or champagne corks - or simply fill with citrus fruits or seasonal blooms that you can switch up.
Shop Now
Focus On Fragrance
An eye-catching candle will add atmosphere and scent the scene for entertaining or relaxation. In addition to making your home feel inviting, candles (lit or un-lit) make for a great coffee table accessory. Place a candle or two on a book or tray to bathe your living room in ambience from every angle.
Shop Now