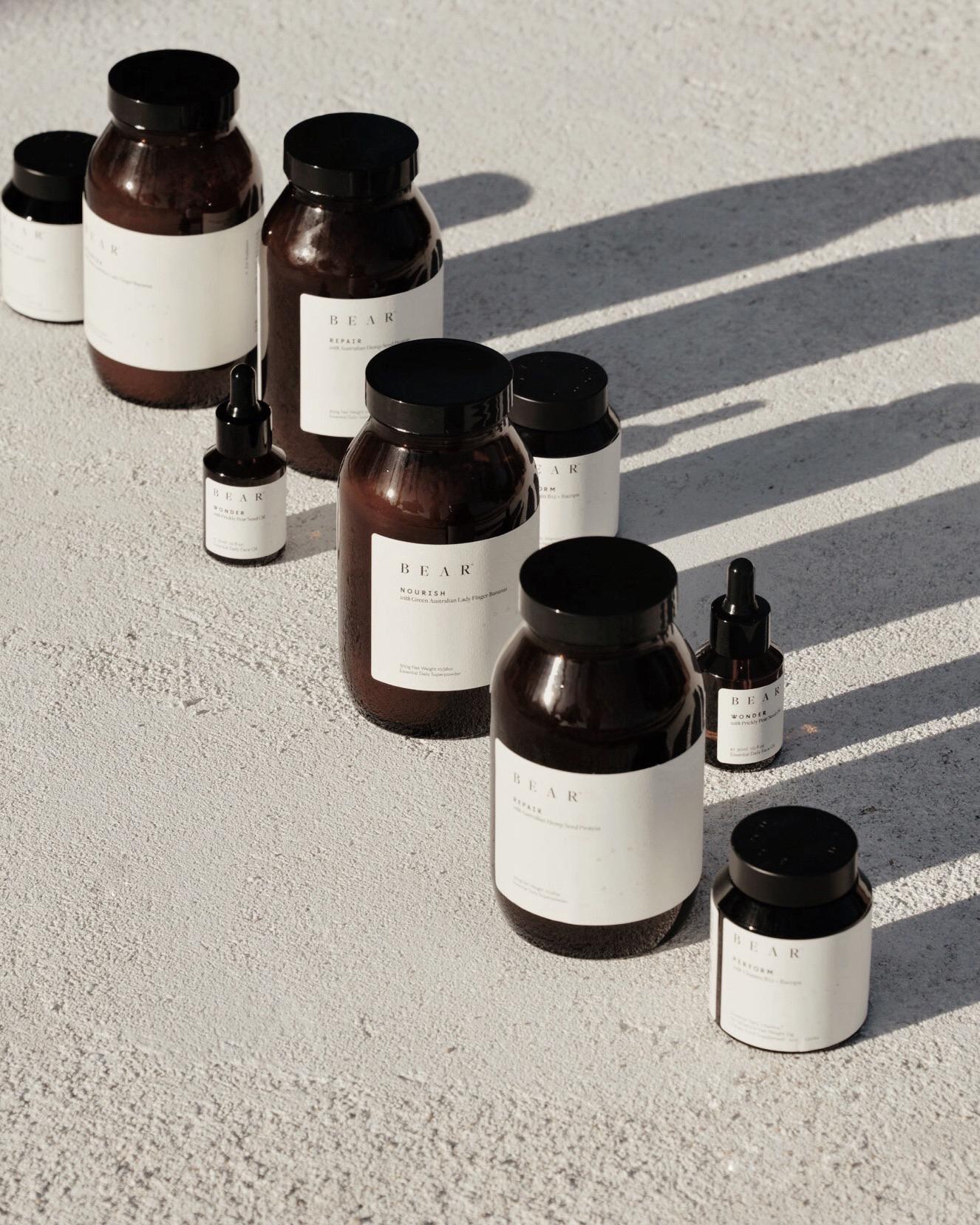 The Supplement Boost
Inside Out Beauty
Adopt a double-edged approach for body and mind with vitamins, supplements and skin care that work in equilibrium
Shop Wellness
There may not be a true cure-all for your skin, body and wellness concerns, but why settle for a single plan of attack? Enhance the efficacy of your approach by trying a dual-action ritual, using targeted supplements that support your body internally alongside beauty heroes that combat surface symptoms. Here, we roundup some of the power pairings that give instant results, while laying the foundations for a lasting solution.
Replump skin – and even help promote hair growth – by boosting your collagen levels. A daily serum like QMS Medicosmetics Day Collagen works on the surface to smooth wrinkles and improve tone, while its Collagen Intravital Plus oral supplement will boost collagen production from the inside for greater elasticity and a fresh, healthy glow that sticks.
Ridding the body of impurities begins in the stomach and ends in your pores, so target the full cycle. Add a scoop of The Beauty Chef's bio-fermented Cleanse Inner Beauty Powder to the menu to support the natural cleansing process, and a daily dose of Seed to Skin's clay-rich Cleansing Gel to draw toxins from the skin's surface.
You can eat your way to nourished skin but sometimes life's too short. Packed with nut and seed oils, Votary Super Seed Supplement cuts the calories, leaving only the good stuff. A daily skin treat will bolster a healthy diet, so feed skin with the Super Seed Facial Oil – it's cold-pressed complex maintains your natural balance and is neutral enough for sensitive skin.
Power up your efforts for that elusive lit-from-within glow by actually starting from within. A daily supplement like Aime Pure Glow Capsules serves as your investment for radiance that lasts, loaded with antioxidants and anti-inflammatory ingredients. In the meantime, consider the enzyme-fuelled Herbivore Brighten Glow Mask your fast fix.
When battling breakouts, we all want to speed up the process, and incorporating a skin-friendly supplement could boost your body's ability to heal itself. Used alongside an overnight spot treatment – Mario Badescu Drying Lotion is still our go-to –, The Nue Co. Skin Filter delivers a dose of organic actives to ease your skin back to its best.
Sleepless nights attack more than your energy levels. Essential for cell repair and all-round healing, sleep is especially precious when you're not getting enough. With valerian to encourage rest, sip Bamford B Silent Night Infusion with your pre-bed aromatherapy routine – try a few drops of Anatome Recovery + Sleep Oil massaged into pressure points.
Putting your mind at ease amid daily stressors is easier said than done but for some, B vitamins can help quell mild anxiety. BEAR PERFORM pairs them with Ayurvedic hero bacopa to enhance alertness and ease stress. When extra measures are needed, make destressing a ritual by taking a deep, restorative soak infused with Susanne Kaufmann De-Stress Oil.