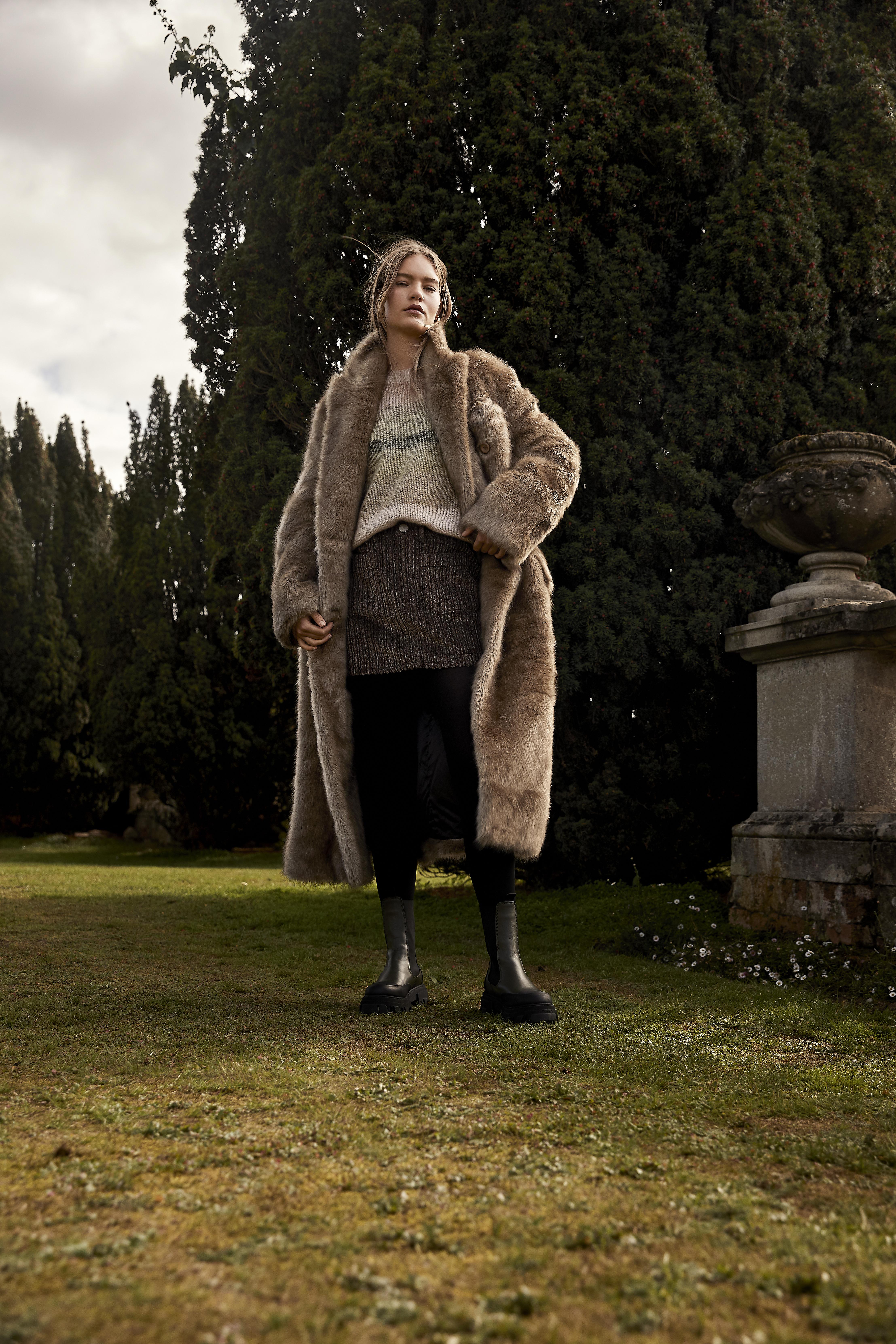 Escape to the Country
Those seeking sanctuary in the Great British Countryside for your next getaway, heed our advice on what to wear
By: George Elliot
If the sun-soaked summer months feel like a lifetime ago, you're probably craving another well-earned, much-needed holiday, right? But instead of jetting-off on a winter sun break, why not look a little closer to home: the Great British Countryside. With a rural retreat for every type of escapist, from the wellness-seeking to the modern explorer, there's every reason to visit its most captivating locations this festive season. But what to wear? Serendipitously, it seems countryside staples are back in fashion's favour, from traditional knits to wax jackets - the perfect place to start your packing. On that note, let this Liberty guide show you both where to go and what to wear as you escape to the country.
For the Culture Vulture
Bruton, Summerset
A magnet for creatives, foodies and history buffs, if you've yet to visit Bruton - the quaint village that's nestled away in the Somerset hills - you've got so much to look forward to: Hauser & Wirth's Somerset art gallery, award-winning restaurants, boutiques, it's architectural mix and plenty of artisan-run stores. A couple of hours outside London and known affectionately as the Notting Hill of the West, you'll want an outfit that'll keep you warm as you traverse its trails, but also feels refined enough for a coveted seat at Osip, At the Chapel, or another of this idyll's incredible eateries. Our advice? Embrace the return of 70s fashion by wearing STAND STUDIO's richly hued and plush Towa Faux-Fur Trench Coat, £580 over Paige's Anessa Puff-Sleeve Jumpsuit, £290, a denim one-piece that's comfy and packed with retro flair.
Shop now
For the Explorer
The Lake District, Cumbria
In need of a literal escape to the country? Well, book your annual leave, logoff and head straight to the Lake District; its picturesque mountainscapes, stretches of crystal-clear water and convenient lack of phone signal will have you forgetting about work in no time at all. An outdoorist's paradise, expect hikes, sailing and maybe even a visit to the Beatrix Potter museum. But what to pack, you ask? Think: practical, weather-proof essentials that won't compromise your honed sense of style, like Moncler's Clair Down Jacket, £1,215. Underneath, tap into your layering know-how by pairing Barbour's chunky Nyla Knit, £110 (one of this season's best jumpers) with Ganni's cold-canceling Wool Fringed Logo Scarf, £125. Let the rambling begin.
Shop now
For the Peace-Seeker
The Cotswolds
Boasting nearly 800 square miles of unspoilt countryside, the Cotswolds is home to tranquil villages filled with honey-hued cottages, winding lanes and rolling countryside, the kind of quintessentially English scenes you'd expect to find on your grandma's collectable biscuit tin. With its fair share of luxury hotels, it's up there with the most desirable locations if you're after blissful peace and quiet, but before you check into Soho Farmhouse or No.38 The Park, ensure you prepare all the comfort-bringing necessities. For daytime, pair Acne Studios' snug Polo Ribbed Dress, £420 with something just as plush like Loewe's Asymmetric Deer Sweater, £825. After dark, you'll want to lean into the Cotswolds' cosy ambience and enjoy a decadent night in, so order room service and slip into your dreamiest pyjamas (from Liberty, of course). When it comes to drifting off into dreamland, our 12 Days of Christmas Tana Lawn™ Cotton Set, £225 are the ones to go for.
Shop now
The Well(ness) Wisher
Surrey
We've almost made it through 2022 - a pretty stressful year, we're sure you'll agree - so booking yourself into a sprawling country estate with cleansing spa treatments, manicured gardens and luxury services is probably high up on your Christmas wishlist, right? With several editor-approved spa hotels to choose from, like Beaverbrook and Pennyhill Park, Surrey will spoil you for choice. If you're tempted to visit one of its temples dedicated to mind, body and soul, again, you'll want to segment your suitcase into two. Because care-free relaxation is your aim, couple Liberty's Thorpe Printed Running Top, £135 with Acne Studios' Stamp Logo Sweat Pants, £260 for an effortless daytime look with feel-good factor. But as these wellness weekends are also about unapologetic indulgence, have an elegant evening look prepared for your table at your resort's dining room. FARM Rio's Mystic Scarf Maxi-Dress, £265 is perfect in every way.
Shop now
For the Traditionalist
Haworth, West Yorkshire
If you think of tweed, dog walks across moorland, charming pubs and nights spent in front of a log burner whenever you hear the words "country retreat," firstly consider yourself a traditionalist and secondly, look to the idyllic and historic village of Haworth as the ideal location for a country break. Home of the famous Brontë sisters (think: Jane Eyre and Wuthering Heights) and the Keighley and Worth Valley Railway (featured in The Railway Children), it's perfect for history buffs too. Brimming with olde worlde charm, opt for rural wardrobe staples and vintage-infused pieces when curating your capsule, just like Fortela's tailored Bess Wool-Blend Jacket, £805. For a touch of artistry, style with Liberty's tonal Cooper Dance Fitted Tana Lawn™ Cotton Shirt, £145 and finish off with Quinton Chadwick Wool Tweed Beret, £55. The result: comforting, classic countryside chic.
Shop now