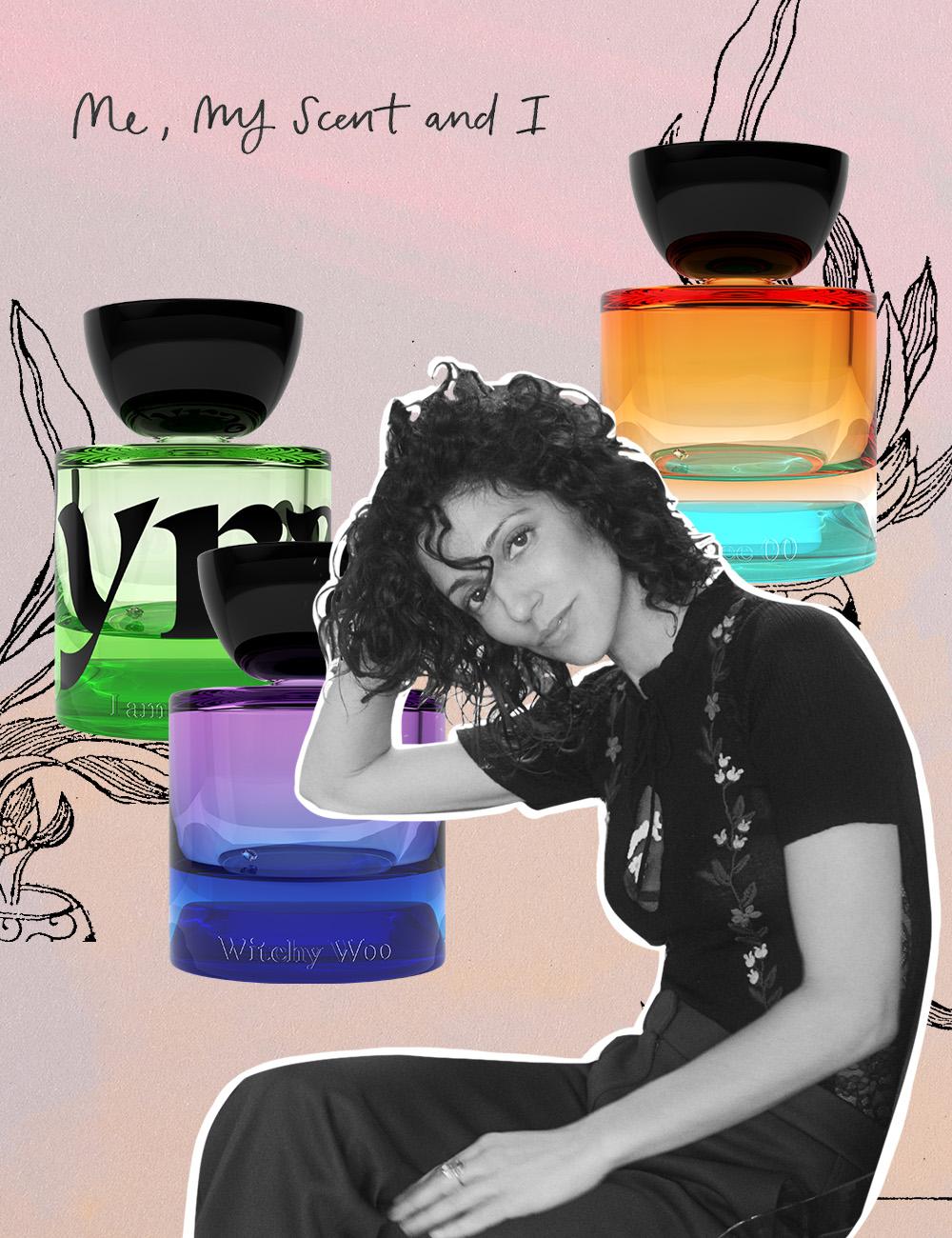 Me, My Scent and I
Yasmin Sewell's Life in Fragrance
From mood-boosting perfumes to first-ever fragrances, Vyrao's fashion-savvy founder, Yasmin Sewell shares her vibrant journey with scent
By: Maddi John
For many, a perfume is more than just a great scent we spritz on our skin. We're more inclined to walk into a beauty hall and choose a fragrance that reflects our mood, compliments our style, or sparks a memory, because ultimately, scent has a greater power than simply attraction. To that point, please meet Vyrao, the world's first wellbeing brand fusing energetic healing with master perfumery. And in honour of the brand launching in Liberty this week, we asked the fashion-savvy founder and tastemaker behind the brand, Yasmin Sewell, to share with us her personal journey with scents.
The First Fragrance I Ever Loved Was…
My teenage love was Calvin Klein's Escape. I vividly remember wearing it around town in Sydney. My summer fragrance today is Vyrao's Free 00, it's delicious. A light mix of mandarin and orange flower with jasmine and vanilla, grounded in sandalwood. It gives me a zap of happiness every time I wear it.
The Best Day of My Life Smelled Like…
I wore Vyrao's I am Verdant the day we launched the brand. It's formulated to inspire feelings of transformation and illumination and contains bergamot, cyclamen and orange flower absolute. Wearing it feels like being in the middle of a beautiful lush late Spring garden – and our launch was hosted in the incredible garden of my dear friend Joel. It was perfect. Wearing it makes me feel like anything is possible. We've created an incense for it too, I light one every morning to start my day feeling grounded.
My Current Signature Scent Is…
Now you've got me. I wear fragrances to inspire emotions and give my sense of well-being a lift, which is why I carry Vyrao's High Five Travel Set, so I can have them all with me! Georgette inspires love, Magnetic 70 makes me feel more magnetic, but the one that I call on to make me feel a bit epic is Witchy Woo. It's a complex, heady, sexy blend of Moroccan orris, cedar, nutmeg, rose and incense that makes me feel courageous and creative.
The Next Perfume I Plan on Wearing Is…
I'm so excited for Vyrao's sixth fragrance, which launches this October. Nothing like it has ever been done before. It's a world-first and a game-changer. When my sample of it ran out, I was devastated. The response to it so far has been incredible, I can't wait to share it with Liberty.