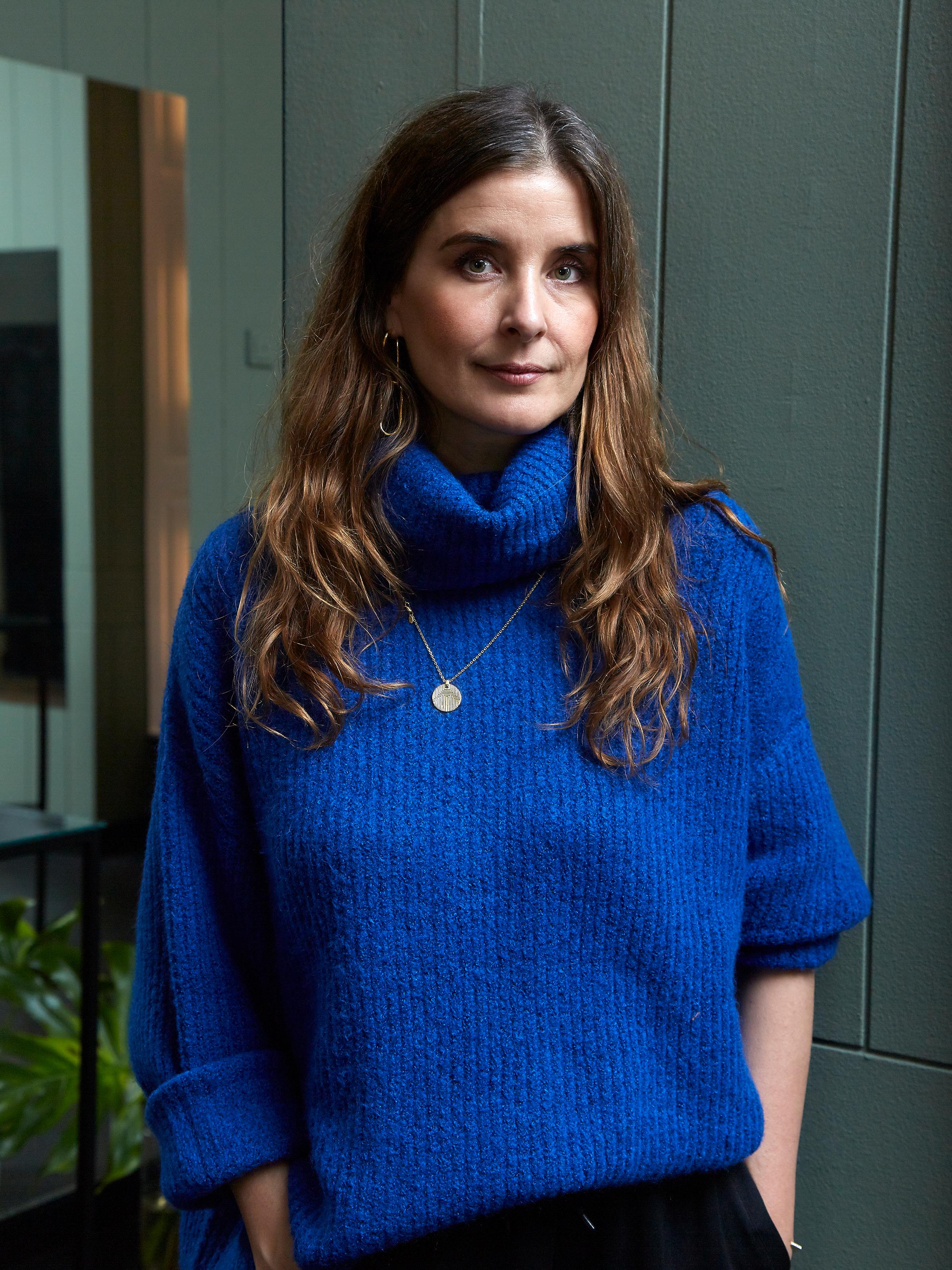 Since launching her debut collection in 2010, jewellery designer Maria Black has been shaking up the industry with her sleek Scandinavian aesthetic and playful approach to curation – offering up dramatic, clean-lined silhouettes that demand to be mixed, matched and stacked. Keen to understand her influence, we spent the day with the Copenhagen-based creative at her idyllic Nyhavn studio.
When did you move into your current studio?
I left London at Christmas in 2014 after seven fantastic years, and two days after arriving in Copenhagen I was at my studio setting up so I would be ready for the new year.
What drew you to the space?
I'm in a really old building right by Nyhavn. There is so much history and cosiness in the building and the area, so going to work is a real treat visually.
How much time do you spend here?
This is where I do all designing, development and quality control of our jewellery. I travel about three months of the year and mostly I work on my creative briefs while I travel, but the rest of the time I am either on the jewellery bench or sketching in the studio. I am also the Creative Director, so I spend a lot of time on concept development, brand strategy and I handle large parts of the production.
T

o get

inspired

you have to be

curious

and

search

out

life,

be

prepared

to

see things

in a

new light.
Are you influenced by your environment?
I like to think I am more worldly than that. I try to keep my eye focused on more global trends and moods rather than local. But of course, I end up getting massively influenced by the Scandi style and heritage.
How many people work in the studio with you?
There is only me and my product developer. I still do all designs by hand as I just can't seem to find the time to befriend a CAD program. I have interns once in a while and that's really cool, because they are all really great with modern tech. I work with pencil and tools. Those are my favourite creators. I design very differently on the bench than I do when I sketch so I swap accordingly.
Where do you source the inspiration that forms your moodboards?
I draw from all visual information I get. The web, social media, exhibitions, people watching and travels. Basically, to get inspired you have to be curious and search out life, be prepared to see things in a new light. It doesn't have to be exotic or extravagant. A beautifully shaped vase in your doctor's office can become a sculptural earring or the outline for a ring. Deconstruct, construct and repetition is key when you design.
How often do you update them?
I keep making new ones and rarely update a moodboard I have already made. It's fun to see the journey.
What else will we find in your studio?
Paper, oh so much paper! I sketch and make notes and sometimes I scoop them up and put them in this massive pile in the corner if it becomes too much. I could make at least three whole collections just from drawings in that pile.
Can you tell us about your creative process?
It mostly starts with an idea and a feeling, then the moodboard is created to reflect that feeling and first then I become very design specific. Once I have found my favourite sketches I hang them all up on a board and then I start 'the family'. Everyone has their place in the family. The serious one, the funny one, the quiet one, the flamboyant one and so on.
Copenhagen provides

the

clean aesthetic

in my

jewellery,

but

I find

that I need to get

input

from the

world

to

create something

that

excites

me

.
How much of this happens in the studio?
I would say 60%, the rest of the time it's when I travel, working at home or upstairs in the office if the studio is too crowded. I feel like a creative nomad sometimes.
Does Copenhagen inspire you creatively?
For sure, it's a city that spawns creativity because life here is easy, so it affords you time to create drama or create beauty. It's your choice. Copenhagen provides the clean aesthetic in my jewellery, but I find that I need to get input from the world to create something that excites me.
Where do you go to conjure ideas?
They come. I can't explain it, but towards the end of one collection I always panic, then just as it is in the final stage I have somehow found a new theme and a look that excites me to begin all over again. It's so weird, because by the time we launch a collection it's been with me every waking hour for months, so I'm already with a new one.