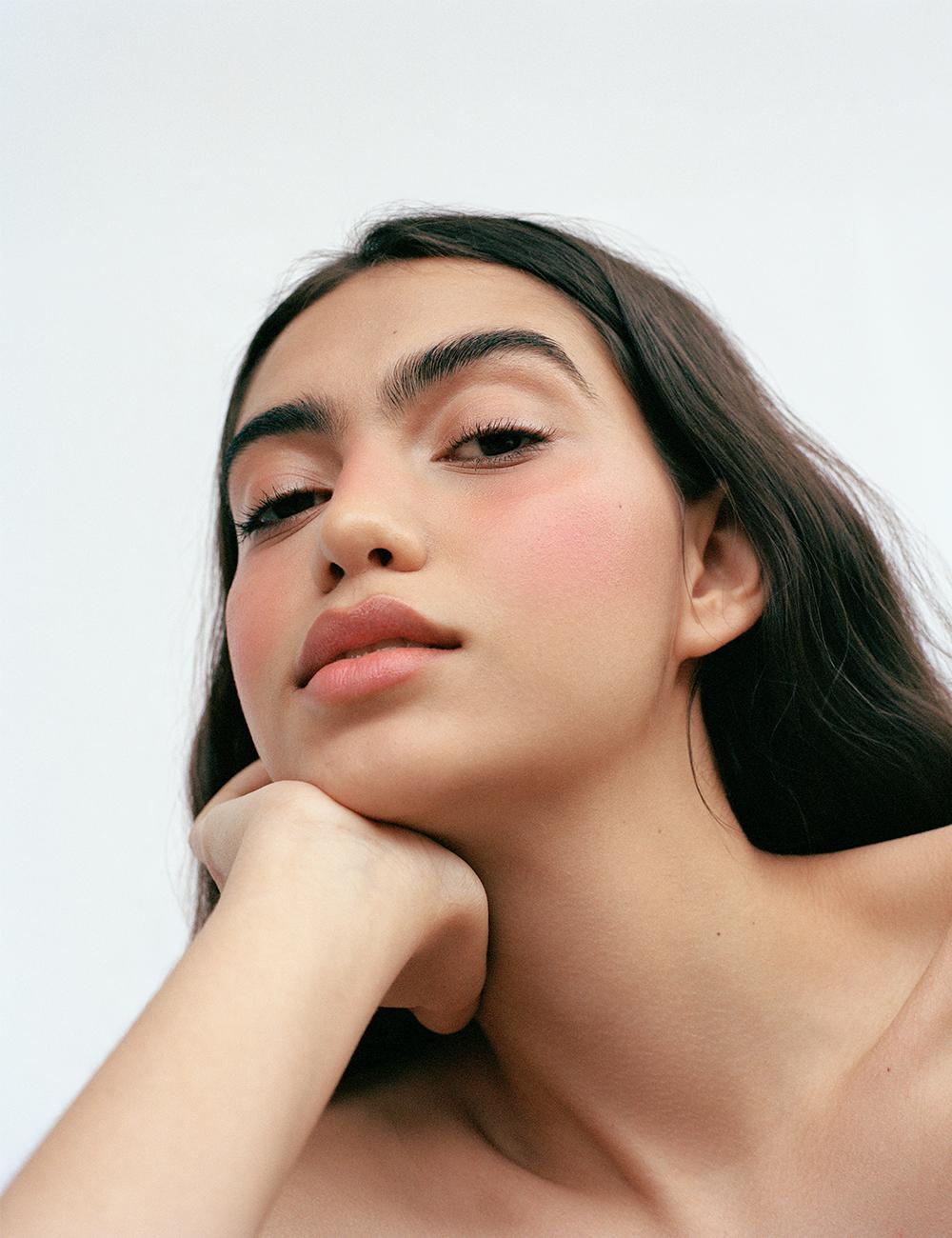 The Next Big Thing in Beauty
Stay ahead of the curve with Liberty's rundown of the trends you can expect to see everywhere in 2023 – as predicted by a panel of beauty experts
By: Team Liberty
Every passing year brings with it a conveyor belt of new beauty trends. Some are merely fleeting moments of hype, while other trends have a larger, more lasting impact, the kind that will influence our beauty routines and rituals for months – if not years – to come. But what are these new trends we can expect to see (and follow) in 2023? Let's ask the experts. Liberty asks those in-the-know to share the new beauty trends set to define the coming year.
As predicted by: Kate Roath, founder of Wild Source Skincare
"We all know that beauty can provide the perfect set up for a moment of self-care. But within our busy lives it needs to be tangible, targeted and easy to achieve. Skincare creates a wonderful opportunity for a micro moment of bliss in our otherwise busy lives. Stacking a new habit onto something we do everyday is a great way to introduce something like meditation into your skincare routine, to deepen an already tactile and mindful moment within our day.

At Wild Source, we have a range of short meditations (available on our website and Instagram) that can be enjoyed alongside your morning cleanse, moisturise or evening routine. Skincare needn't be a mindless task nor does it need to be paired with a cacao ceremony and the lighting of 15 candles for it to be called a ritual. We can take such pleasure from enjoying the moment we're giving to ourselves no matter how long we have on the clock. We recommend just 5-10 minutes of meditation a day while applying face oil to really start to see the difference not only within your mindset but also your skin."
Ancient Practices, Reinterpreted
As predicted by Sarah Guild, industry expert and co-founder of A-GEN-C
"I think we'll see ancient practices reinterpreted to deliver innovation that lends to heightened wellbeing. I think across beauty, fragrance and even services, we'll continue to see the incorporation of ancient practices such as aromatherapy or meditation to deliver wellbeing benefits across launches and offerings in 2023. And the science that supports the benefits they bring will lead across marketing and communications. Think functional fragrance proven to lift your mood or negative energy expelling haircuts on hair salon menus. Health will continue to be the new wealth in 2023 – with wellbeing rituals and daily routines we can control at the forefront of influencing these, it makes sense that beauty brands are tapping more into a lifestyle mindset for beauty consumers."
As predicted by Claire Harvey, Art Director at Taylor Taylor London
"Our love affair with all things '70s shows no sign of slowing down. but for 2023 it becomes more of a style fusion with the '90s. Flattering midi fringes are connected into heavy layers around the face giving lots of natural movement, volume and definition while keeping a relaxed feel. Low maintenance and versatile enough to work on all long to shoulder length hair as well as most face shapes, it's an effortless looking classic." Book an appointment at Taylor Taylor London.
As predicted by Rhea Cartwright, Head of Beauty Buying at Liberty
"In 2023, we'll see a greater understanding of a 360-approach to beauty and wellbeing. That means knowing that excellent products with proven formulations are only one piece of the puzzle because topical products can only do so much. Our very exciting new launches boast sophisticated formulas with proven-skin benefits while also promoting a message that you have to take care of your mind and body too."
Footcare Is the New Skincare
As predicted by Margaret Dabbs, founder of Margaret Dabbs London
"In 2023, the attention we pay to the skin on our faces will finally be extended to our feet. In fact, Margaret Dabbs London has created a brand-new wellness category within the beauty industry for the care of feet, hands, and legs, with a particular focus on our hero treatment: the Medical Pedicure. Much like a facial for your feet, it provides a complete overhaul, not only treating feet on a cosmetic basis, but also addressing all aspects of foot health. To quote Vogue UK: "The first nail clinic to offer Medical Pedicures is still the best"." Book a Medical Pedicure at Margaret Dabbs London.
As predicted by Shannon Peter, Beauty and Editorial Lead at Liberty
"We've already seen a revival of '90s and Y2K hair and makeup trends, but in 2023, I have a feeling that this collective throwback will extend to our fragrance choices, too. The biggest comebacks? Fresh, comforting, cosseting scents packed full of vanilla and white musks. Don't worry; modern iterations are a lot less sickly then they sound. Instead, they're lighter, airier, yet still have that sense of skin-like cosiness. Maybe it's about time you found a new signature scent..."
As predicted by celebrity manicurist Julia Dogo aka @paintedbyjools
"The rise in Skinicures next year will be major! With many different launches coming from brands next year incorporating them as part of a manicure/homecare routine will again be very popular. Looking after the skin on your hands has definitely become an important ritual for many - as hands often show the first signs of ageing. Like your facial skincare routine, exfoliating your hands, at least twice weekly, using a retinol and an SPF are three very important steps. Also, if the product is good enough for the skin on your face it's most definitely good enough for your hands."
As predicted by Stuart Marsh, Colour Director at Taylor Taylor London
"When it comes to hair colour, try our latest obsession of Golden Brunette which can be used to darken up your blonde or bring a level of illumination to your existing brunette colour. Think golden, evening sunlight. The technique is achieved by using a rich, warm toned balayage which is then matched to a slightly lighter colour around your face to really compliment your skin tone. This is a return of the ombre balayage fusion; taking colours back to a softer, healthier finish, which makes them easy to maintain. Think Kaia Gerber's recent style which emulates her mothers Cindy Crawford's classic look or the evolving style icon Hailey Bieber who recently darkened her blonder tones." Book an appointment at Taylor Taylor London.