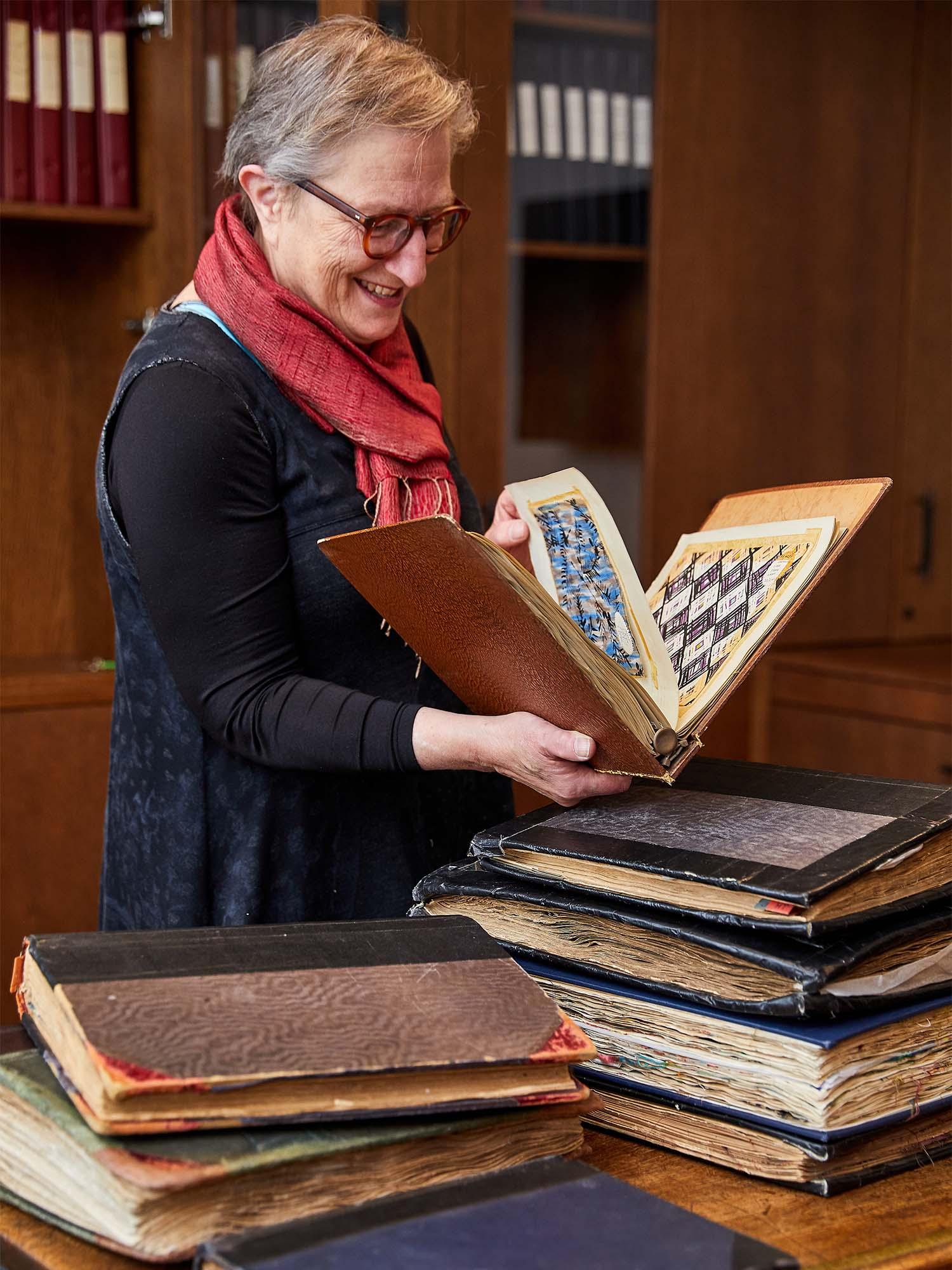 Design Treasure
The Archive Book
Dive into Liberty print history with The Archive Book, to discover the story behind 150 years of ground-breaking design
Read more
You are invited to delve into the origins of the legendary Liberty archive – an eclectic and inspiring treasure trove of textile design, beloved by print fans around the world.
Tracing the line of the brand's ground-breaking design history from 1875 to the present day, the archive lies at the very heart and soul of Liberty. The 50,000-strong collection is protected and maintained by Head Archivist Anna Buruma, who for the last 25 years has been transforming it into a world-class, cutting-edge design resource.

A monument to innovation as much as heritage, Liberty's archive is continuously refreshed with new hand-painted artworks created in the London studio. Designs span the last century and a half across influential art movements and styles – diverse in nature, but united by a distinctive Liberty spirit.

Take a trip through the pages of The Archive Book to discover a never-before-seen glimpse of this uniquely precious print institution, as we explore the story behind the designers, printers and art movements that made us.
"What keeps an archive alive is renewal – it has to be used, and it has to be fed. It works both ways. The archive inspires the designers, and in turn they give back into the archive."
ON... THE CREATION OF THE DATABASE
"The whole point of getting me in as archivist was to make the archive searchable – before it was down to sheer luck of which book you picked up and what you'd find inside."
ON... THE PHYSICAL ARCHIVE
"Today the archive's physical materials are stored in a specialist, ex-Cold War high-security heritage aircraft hangar. It protects against flooding, fire, damp, pests and nuclear fallout – meaning that even if a bomb fell on it, the Liberty print archive would survive."
"Helping to create this book with its focus on the Liberty archive has been a joy... Although I think I know this archive pretty well by now, there are still surprises! I am still learning every time I receive information from outside researchers, or when I have time to dig down into our own boxes."