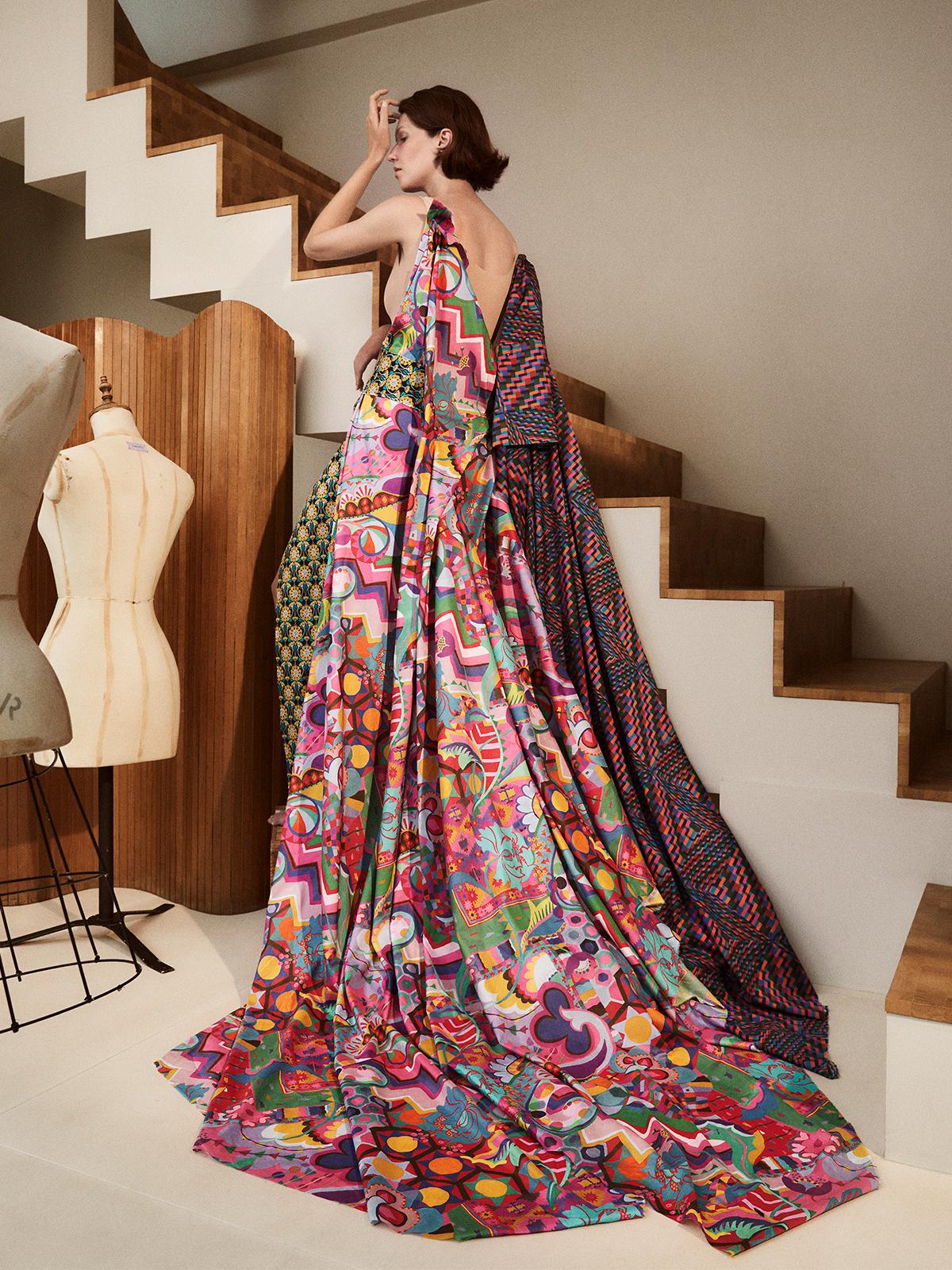 To showcase Autumn/Winter 2021's The New Collectables collection, Liberty Fabrics staged an atelier shoot with freelance designer and art director Alexa Papavasileiou, who moved to London after training in Paris as a womenswear designer, working in the atelier teams for fashion houses such as Lanvin and Giambattista Valli. For this photo shoot Papavasileiou worked with a close-knit team including our Liberty Fabrics Design Director Mary-Ann Dunkley – organically draping, cutting and pinning, to capture the fluidly imaginative couture possibilities of Liberty Fabrics.
Couture fitting

is

all about working with the moment, with a certain feeling, creating a dialogue with the fabric – it always tells you how

it

wants to drape.
The atelier is the place where fabrics

are

transformed and take

on

their new life. The work of the textile design team

is

done, but the creative journey continues in the hands

of

designers, sewers, tailors

and

photographers, to capture the magic.
In the Atelier shoot, we played

with

notions

of

abstraction

and

movement. Our vison was to focus on expressing the potential

of

each design,

and

how it can inspire a certain kind

of

garment style without being prescriptive.
A mannequin

is

useful to show scale

and

proportion, but the model helps us to see how movement can create shapes – this is when the fabric really starts

to

show off!