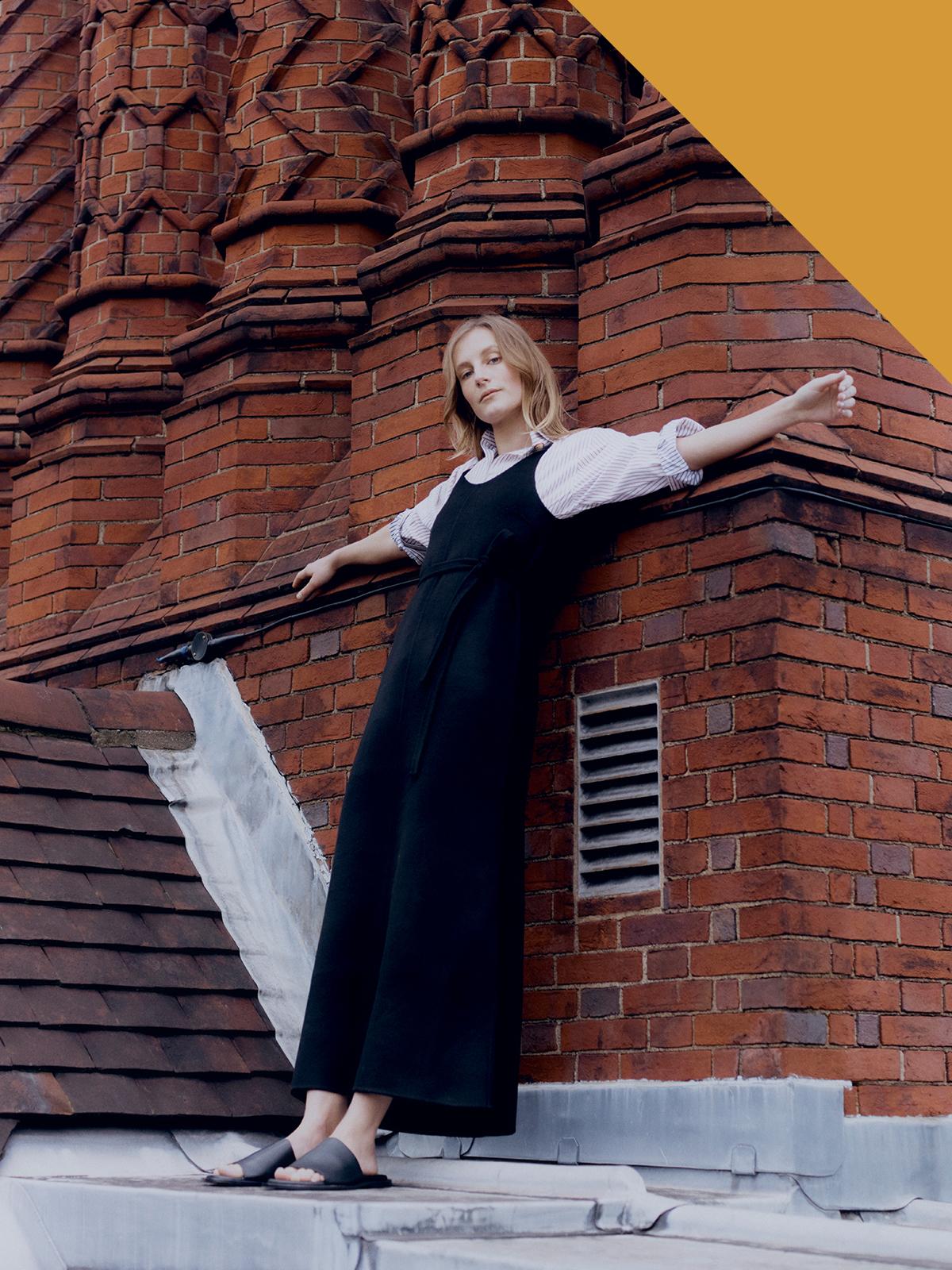 Womenswear
London Fashion Week
Representing our exhilarating, eclectic city from afar
Shop British Brands
Ever the nonconformist, this year London Fashion Week's resilient nature works in its favour. This season, shows are being brought to you online, from a world increasingly so. London Fashion Week has always been inventive, forward-thinking and eccentric – here Liberty guides you through our favourite labels that represent the city that we love.
Beloved Turkish-British designer Erdem Moralioglu designs Erdem

from his

studio

in

East London. His vision

of

womenswear

is

wildly romantic

and

steeped

in

nostalgia –

a

vision

of a

long-forgotten England,

or

perhaps one

that

only exists

in

his imagination. Untamed, melodramatic florals

are

harnessed

by the

elegance

of the

designer's silhouettes –

a

label

to

fall in love in.
Being married

to

Nick Cave, rock-and-roll's Prince

of

Darkness, gives The Vampire's Wife designer Susie Cave

a

unique insight into

the

gothic side of romance. Eerie

and

exquisite, The Vampire's Wife gowns

are

equally at home

on

a horror movie ingénue

or

current-day movie star. No detail

is

too decadent – frills, bows, velvet

and

silk make up

the

brand's iconic dress silhouette.
Korean-born, London-based designer Rejina Pyo has

a

Midas touch

for

creating It-pieces. Her statement silhouettes

and

optimistic colour palettes

have been

snapped up by editors

and

celebrities alike. The designer clashes antique detailing

against

clean, architectural lines, always

with a

hint

of the

unexpected – aesthetics echoed

by the

ever-changing city

in

which she built

her

brand.