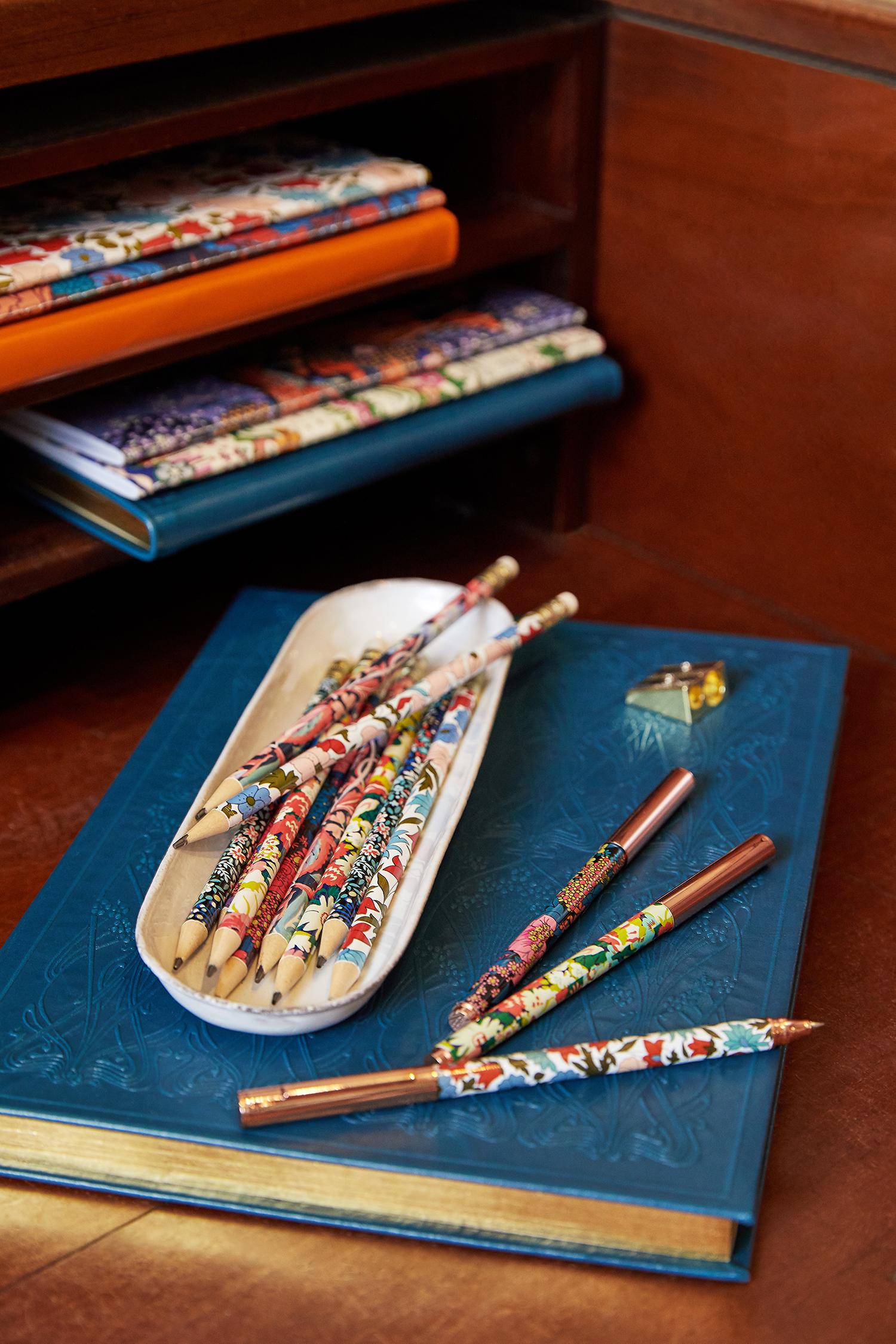 Top 5 Desk Essentials
Revamp your desk space and bring fresh energy to your working hours
It's where we centre our creativity, or toil over our daily admin, but a neglected desk will do nothing for your drive. By curating your workspace around display-worthy stationery, considered lighting and a few home comforts, you can create the ideal surroundings for a productive mind. Get inspired to embrace the back-to-work mood with our top tools for a home office makeover…
Liberty
Maxine Writer's Notebook Set
Embark on a voyage in print each time you take notes. With its collaged coastlines, scattered florals, and exotic wildlife, archive map design Maxine is the star of these travel-sized lined notebooks, for desktop impact that's always handy when inspiration strikes.
Shop now
S'Well
Dancing Feathers S'Well Bottle
Hydration is essential for mental clarity, and this print-splashed canister will help you savour every drop. S'well's insulated smart bottle keeps both hot and cold drinks just as intended; a sustainable way to get your daily intake that will add decorative interest to your workstation.
Shop now
Octaevo
Catchall Templo
Don't let a messy desk distract you from the daily grind – organising your space is key. Hand-sculpted from resin and complete with a gentle rim, this Octaevo desk organiser is an elegant design piece that will keep your space tidy and your interior aesthetic on track.
Shop now
Liberty
Floral Pen Set
Fundamental for notetaking but too often misplaced, a dose of print could be all it takes to prevent your pens from evaporating. Wrapped in three floral favourites, and capped with a mirrored rose gold finish, this ballpoint trio has your writing tools covered.
Shop now
Brazen Botany
Large Coral Princess Plant
Bring colour, creativity and style to your desk with this handcrafted houseplant. Fiercely independent and designed to thrive in all settings, display the sculptural art piece in a vessel of your choosing to benefit from its brightening effects, regardless of the season.
Shop now