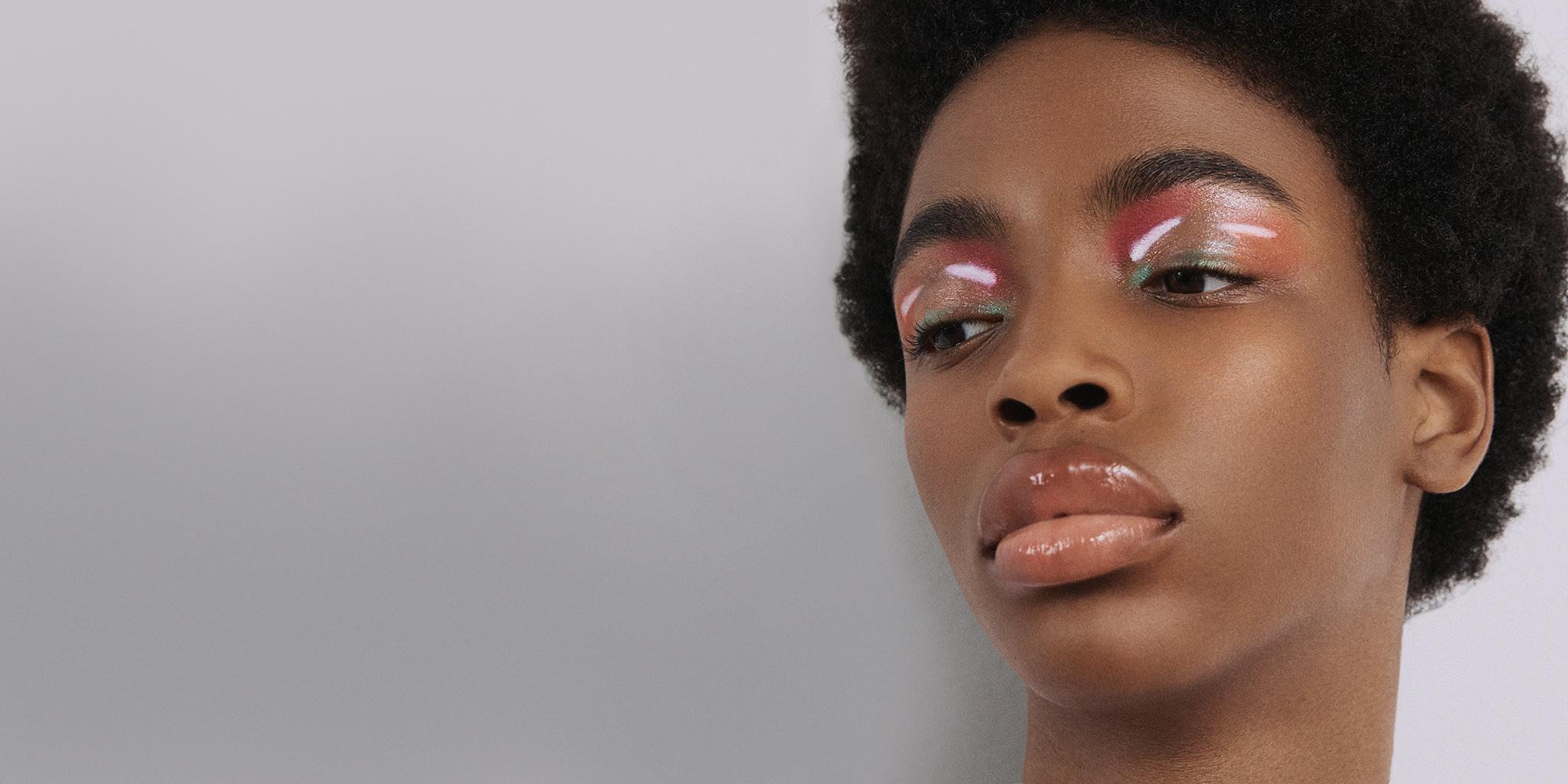 Surratt
Different Strokes
Imagine a beauty industry in which history and the future work in synergy. Makeup innovator Surratt makes this progressive vision a reality – but never at the cost of good ethics
Shop Surratt
A new wave beauty brand built on seriously old expertise, Surratt is bringing the essence of Japan's artistry to makeup artists and amateurs alike. The Japanese connection formed when co-founder Troy Surratt was working under one of the industry's greats, Kevyn Aucoin. Creative director Anne-Marie Guarnieri shares, "After Aucoin's passing, Troy travelled Japan for research on what would eventually become Surratt." Now, it sustains the foundations of a global vison, as she explains, "We take the traditional craftsmanship and cutting-edge technology of Japan and marry it with the vibrancy of New York City."
For Guarnieri, makeup is as much a ritual today as it was centuries ago. "Applying makeup is likely the only creative time most people have in their day," she observes. "Whether it's an online tutorial or applying makeup in your rearview mirror, you're carving out a moment to express yourself." Here lies the root of what she calls an obsession with "the 'why' of what we create – to ensure a clear purpose". With this comes a dedication to excellence, fiercely channelled in their aesthetic, which Guarnieri defines as "the sharpest cat eye, the classic red lip, the most radiant complexion, the fluffiest brows, the fullest lashes". Every makeup aspiration, made attainable.
Surratt's commitment is out of utmost respect for the talent that shaped its industry. Guarnieri argues, "Makeup artists are artists – their medium just happens to be beauty products. The work of Pat McGrath, Tom Pecheux, Way Bandy, or Lisa Eldridge could sit alongside prestigious portraiture in any museum." Recognising the potential of its products against exemplary artistry is key to Surratt and is just as evident in its tools. "We are committed to the Japanese philosophy of Monozukuri, or craftsmanship," says Guarnieri. "Each brush is crafted in Japan from hand-tied natural fibres, with precision and care, by a skilled artisan. Our tools are made to last – they're not fast-beauty objects."
Ever-present is this drive for longevity, and Surratt never forgets its priorities: the earth and the customer. "There should be no disconnect between social responsiblility and luxurious products," stresses Guarnieri. "Sustainability was a part of the philosophy from the launch. We have always been cruelty-free, and over 40% of our brand is refillable." It's a nudge towards reusable, customisable makeup that speaks of a bigger promise of liberation, from less-than-ethical practice, from the constrains of the palette, and from outdated beauty ideals. "We want our consumer to feel empowered to create their own beauty world – to not feel boxed in by seasonal trends or antiquated dos and don'ts," Guarnieri says. "In our world, every shade is one you'll use, because you chose it." Surratt's sweet spot? Promising an uncompromising future that puts us all at its centre.