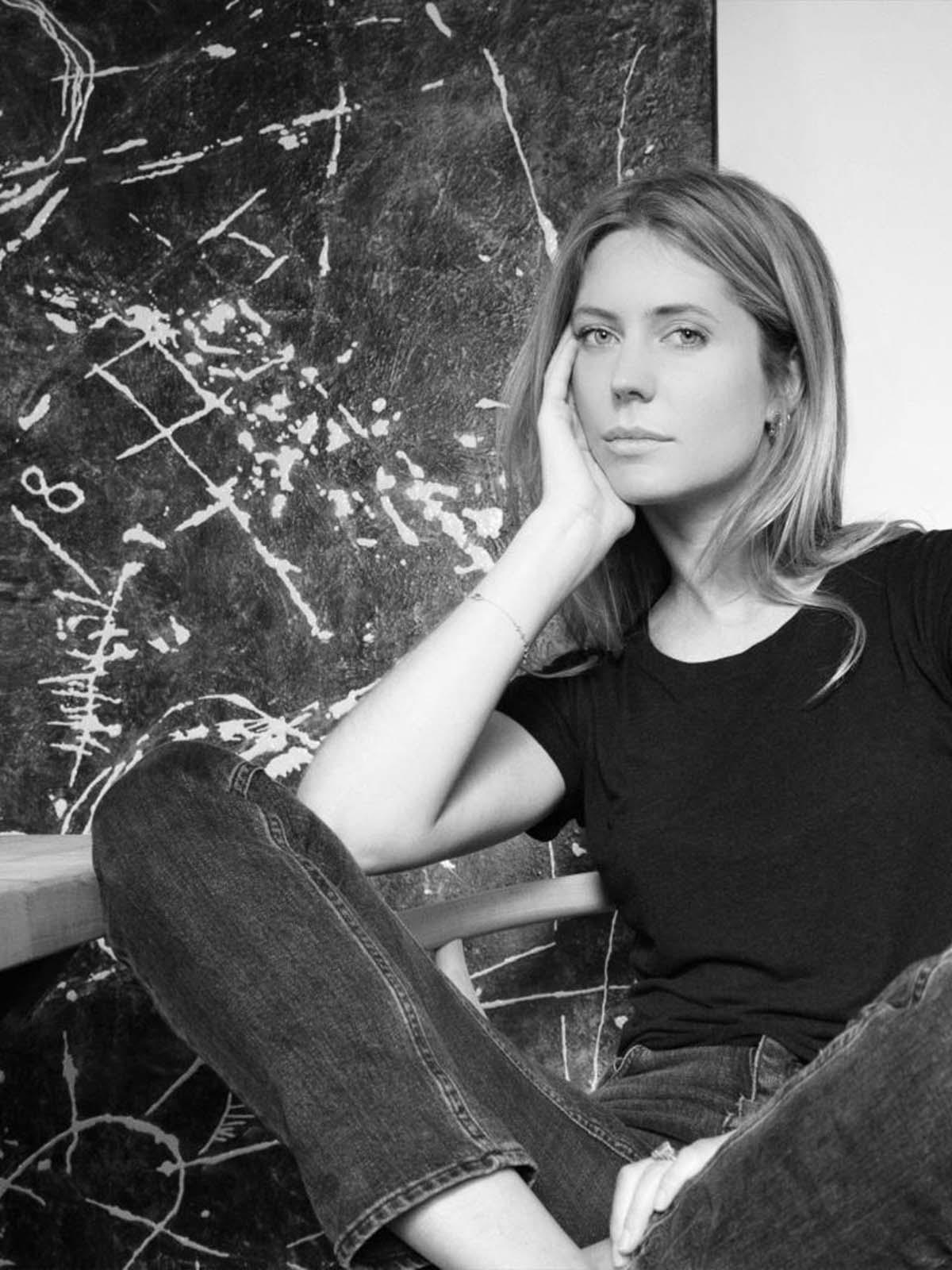 Natural Architecture
By Pariah
Jewellery designer Sophie Karg talks through the Caribbean inspiration behind By Pariah and her love for raw, untouched materials
Shop By Pariah
After becoming disillusioned with the cyclical nature of luxury fashion, Sophie Karg found herself increasingly drawn to the creativity of jewellery design and the emotional value that each piece carries. Originally inspired by a National Geographic article about 'the Pariah parts of the Caribbean', she launched By Pariah in 2016 as a demi-fine jewellery brand built from raw, untouched materials and recycled metals. Here, the London-based designer describes how she transforms those materials into timeless, architectural and endlessly wearable jewellery.
By Pariah was originally inspired by a National Geographic article about the Caribbean – can you tell us a bit about the article and how it motivated you?
It must have been the year before I officially founded By Pariah that I read an article in the National Geographic about what they referred to as 'the Pariah parts of the Caribbean'. The article described this natural and raw part of the Caribbean as one of the last frontiers of remote, untouched beauty and when I launched the brand I knew I wanted to recreate that sentiment - my jewellery would be an homage to the raw materials that it was made from.
How did you get the brand started?
I was working at Armani in the PR department at the time. It was during the August period, when the whole of Italy takes the month off and I realised how much I missed exercising my creativity in a different way. I had in me this desire to build something for myself. I'd always been really into jewellery and had completed two years of silversmithing as part of my Design Technology qualification at school.
What made you decide to move away from your previous career in luxury fashion PR?
Luxury fashion is an amazing industry to work in, but I was fatigued with the cyclical nature of it all - the new, the trends, seasonality. Jewellery is so different to fashion, it has inherent AND emotional value; I love that. It's hard to explain. It gets under your skin and you can't think of anything else!
Have you always had an interest in jewellery?
Yes, always! I grew up in Munich and there is this wonderful shop solely dedicated to beads and jewellery-making tools that I would go to with my mum. Endless possibilities.
Where do you look for inspiration?
First and foremost I look at the materials I'm working with, the colours and stones I love and how I can get the most from those raw materials. My pieces are quite sculptural so there is a lot of inspiration found in architecture and in the natural world. I've always had an appreciation for nature; not in a naturalist way, but in the curves and forms of the earth and its raw materials, and this echoes in how I design - architectural, but bold and smooth. I combine that with looking at mid-century modern jewellery pieces from the '70s which is one of my favourite periods.
I've always had

an

appreciation

for

nature; not

in a

naturalist way,

but in the

curves

and

forms

of the

earth

and

its raw materials,

and

this echoes

in

how I design - architectural,

but

bold

and

smooth.
Can you talk us through your creative process?
The process is automatic. It's a sentiment and comes from what I feel is missing from the existing collection and a sense I get for what fits for the brand. What are the gemstones I'm looking for, or the colour combinations? Then I play around with sizes and shapes. For example, my Baroque Lariat earrings came about through a buying trip I went on. I saw all those large milky pearls strung up and started playing with size and shape and length. They are incredibly simple but, by playing with proportions and extending the drop all the way to the shoulder, they make such a statement.

I see each 'season' as a follow on from the last - I never start from scratch, I add to existing pieces. I develop key silhouettes further and I think about what's missing from my jewellery box and how the new pieces will enhance the existing parts of the offering.
How would you describe your aesthetic?
I would say that my jewellery is timeless, chic and statement making. It doesn't scream the loudest, but it makes an impact all the same. As with many designers, I am very much designing for myself and what I want to wear. I want my jewellery to stand out but not be ostentations or flashy.

The first piece of jewellery I designed was 'The Gold Linings' ring, and this is a perfect visual for my brand aesthetic and how true to my vision I am. It's still in the collection and those lines and curves form the back bone to many other pieces.

For me it's about personal style, not trends. There is something quite old school about some of my pieces - they could be handed down from a mother or a grandmother but equally they could be new. I know people will love these pieces forever because they are so easy to wear. They are comfortable and sophisticated which is what I think women want now - from their fashion, their jewellery and their homes.
How do you source your materials?
I work with small local businesses in various locations globally. I choose them for their expertise in different expressions - stone carving, cameo work, micro pavé setting. They help me to source my materials locally. Nearly all of my products are made from 100% recycled silver and gold (certified by the Responsible Jewellery Council) and those that aren't are at least 70% recycled. Hopefully next year I'll get to go on some gem sourcing trips once travel is a bit easier.
Your designs place emphasis on raw, natural beauty – why is this important to you?
There is so much natural beauty out there - it doesn't need to be tampered with. It deserves to be appreciated. All of my jewellery is intentionally really tactile and you can feel the natural materials it is composed of.
Can you tell us a bit about the female-led, family-run businesses that craft your jewellery?
They are brilliant and I've been working with them for such a long time. They really understand my aesthetic and my process so a lot of the time it's a really collaborative process.
Do you have a favourite design from your collections?
Eek that's so hard! I love all my stone stacking rings, both the 'Essential' ones and the Diamond channel ones. Or the Baroque lariat earrings - Emma Corrin wore them recently and looked incredible. And the Sabine Hoops from this year's collection which are named after my mum.
What are your favourite ways to wear and layer your jewellery?
Currently I'm really enjoying playing with textures and materials in my ring stacks. Right now I'm wearing my gold Albert ring with a grey agate ring and my triple-sided diamond band - one on my pinky and one on my 4th finger.
What's next for the brand?
Last year I introduced some homeware items to the offering - carved green onyx bowls. They were really popular so I'm looking into other items in this category. That and searching out more exciting, skilled artisans in different locations. We can learn so much from the skills that other people have.