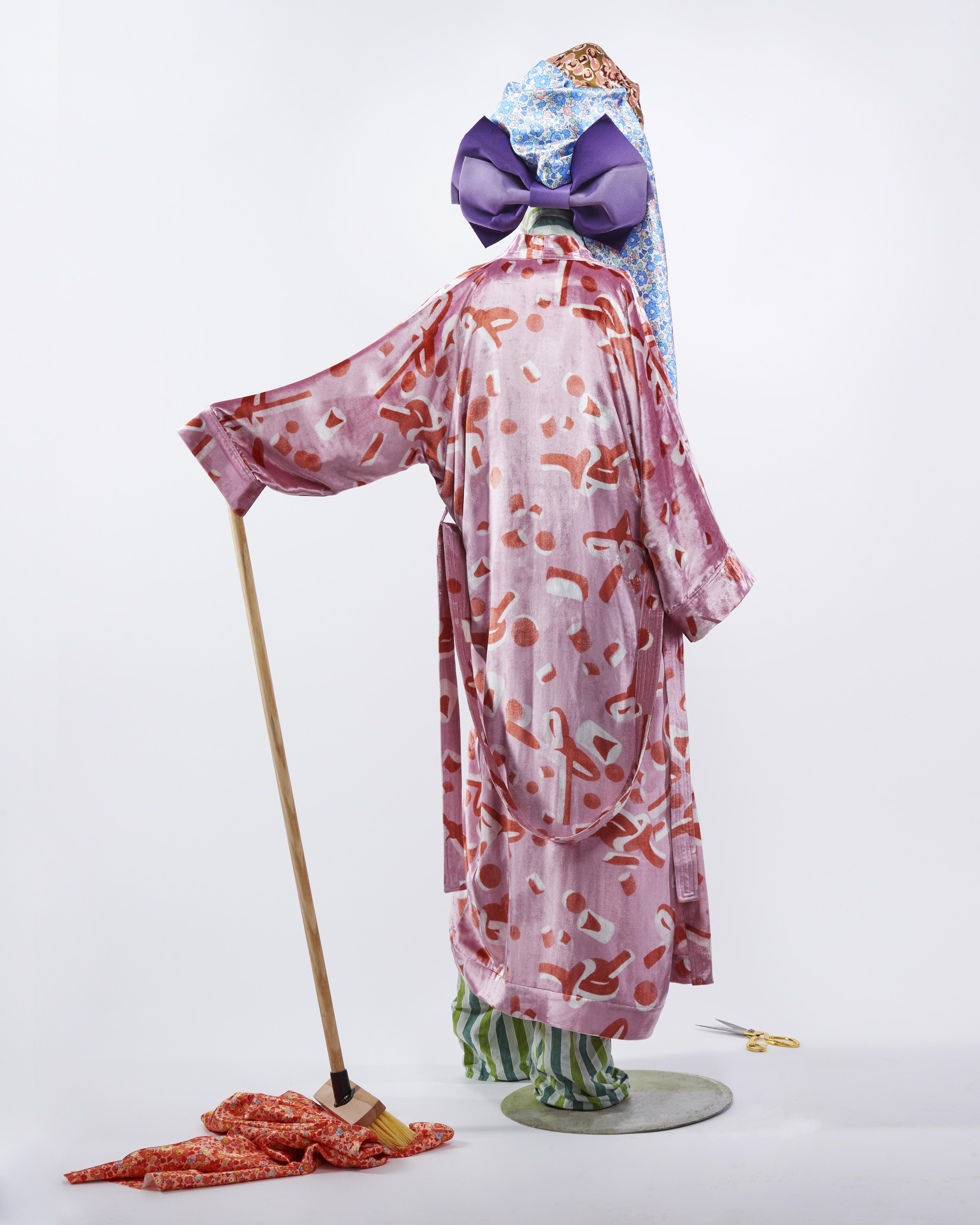 Double Bubble
The Hooligan's Shampoo
Imagination takes flight on velvet, cotton and organza - in Shona Heath's magical collaboration with Liberty Fabrics
Shop the Collection
Created for the Liberty Fabrics Design Series, The Hooligan's Shampoo collection sprung from the ever-bubbling imagination of cult fashion set designer Shona Heath. Inspired by the treasures of the local corner shop within Phillip Ridley's '90s children's book 'The Hooligan's Shampoo', the collection features 15 designs – created as miniature studio sets by Heath, then transfigured into hand-painted prints by our Liberty Fabrics artists.
Designs appear on 13 wide-ranging Liberty Fabrics bases – spanning from the thickest velvet and denim to the most exquisitely lightweight organza, satin and silk duchesse, including two lustrously fruity woven jacquards. Photographed by Tim Gutt and styled by Heath herself, this shoot captures the sense of magic and whimsy that is intrinsic to the collection – showcasing the diverse qualities of our most vibrant Liberty textures.
Flowers made

from

dish sponges, cotton wool balls

like

candy floss, canary-yellow banana skins waiting to trip you up on the pavement – they become the stars of these unusual, playful

and

joyful designs.
The colours smell

of

children parties, spilt sherbet, marshmallows

and

plastic raincoats...