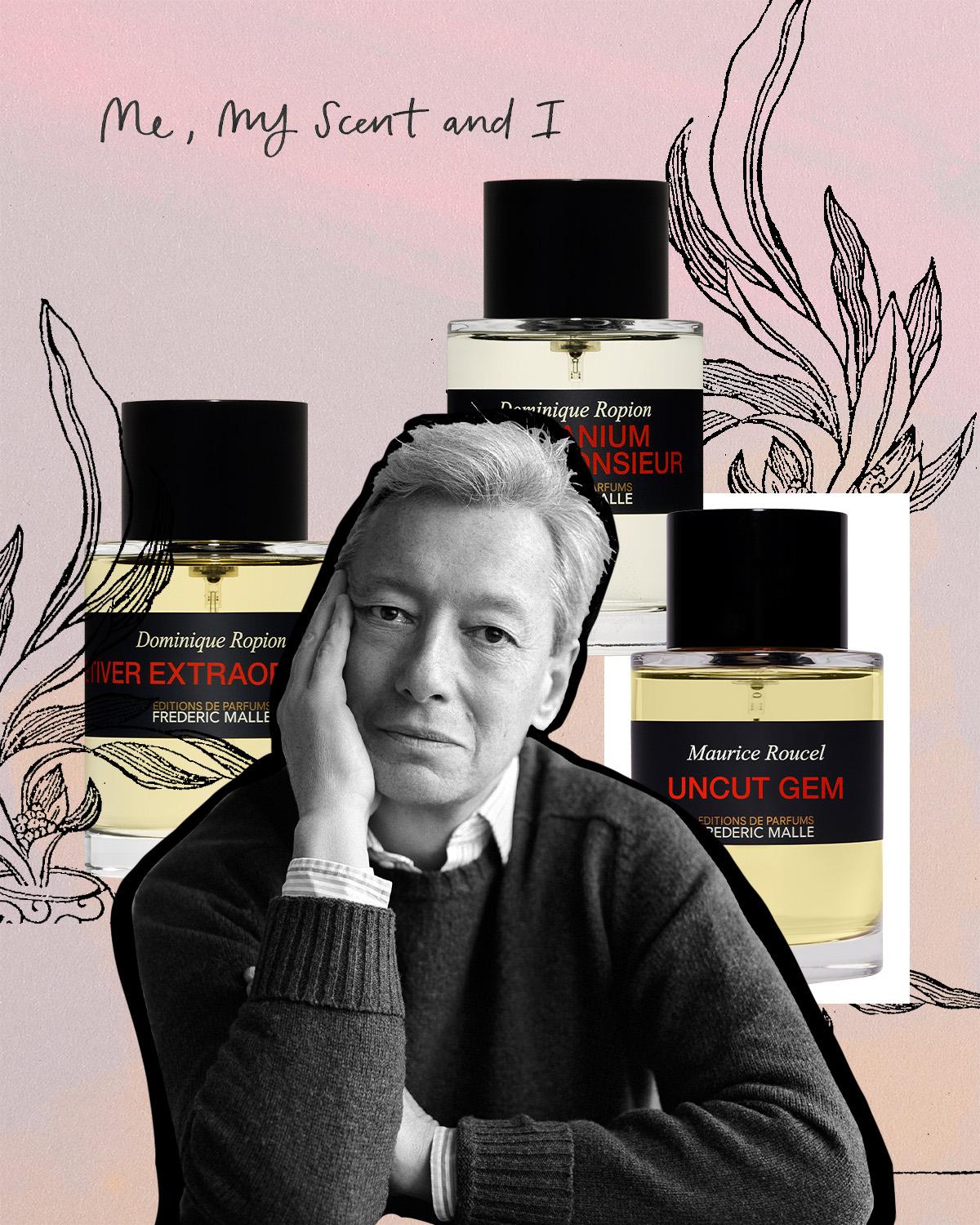 Me, My Scent and I
Frédéric Malle's Life in Fragrance
From lost loves to signature scents, the founder of the iconic fragrance house shares his hero perfumes and most memorable moments wearing them
By: Shannon Peter
He may be the enabler of so many era-defining scents (Portrait of a Lady, we're looking at you), but Frédéric Malle isn't technically a perfumer. Instead, he prefers the title of Fragrance Editor; his writers are the world's most revered perfumers and his body of work is his eponymous range of big, bold, blockbuster fragrances. The kind you'll smell on wrists and necks worldwide. But what does the perfume mastermind like to wear himself? Let's find out…
The First Fragrance I Ever Loved Was...
Dior Eau Sauvage. I grew up on Eau Sauvage. My mother worked for Dior and it made me understand just how addictive a perfume can be, even at such a young age, as a child. I would play a lot of sports when I was young, and so that smell of body sweat and Eau Sauvage, I didn't know it then, but it was an addiction for me. I would get that one for free through my mother, but the first fragrance I bought for myself was Pino Silvestre. It's a pine scent so it doesn't sound sexy, but it has a vetiver dry down that people just love. I love a vetiver.
The Best Day of My Life Smelled of...
The first girl I ever fell in love with was wearing Paris by Yves Saint Laurent. I swear I can remember the perfume of each of my girlfriends. So it's not a specific day, but it definitely reminds me of a brilliant time. I have a lot of nostalgia for it.
My Current Signature Scent Is…
Whenever I'm working with a perfumer on a scent, the goal isn't that I have to want to wear the perfume, but I do have to like it. So I like every scent we make. But the ones I wear? I was between Vetiver Extraordinaire (£235 for 100ml), made by Dominique Ropion and Geranium Pour Monsieur (£210 for 100ml) from the same perfumer. But then Maurice Roucel came along, and we made Uncut Gem (£270 for 100ml)...
The Next Perfume I'd Love to Wear Is…
Uncut Gem (£270 for 100ml) has to top it all. Not only do I like it, but I see the faces of other people when I walk past wearing it. It's a head turner, for sure. What I love about this, it's almost so simple, so obvious. It's bold, but very refined, and that's where the name Uncut Gem came from; the idea that it takes looking closely at a stone to realise how precious it is. Not only does it feel good, but you feel like you want to share it.