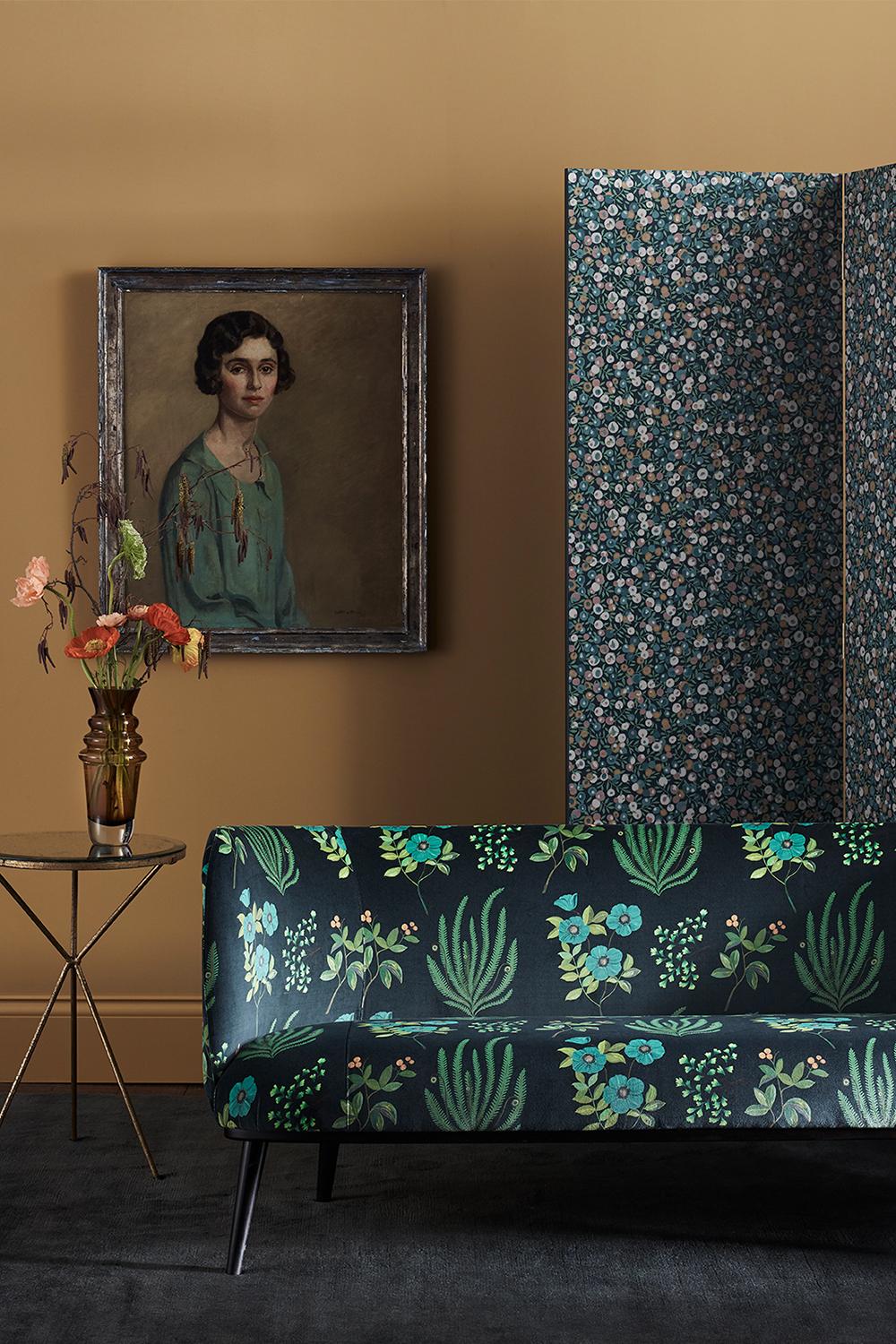 Liberty Interiors: The Modern Collector
Home is where the art is, with Liberty's new interiors collection – celebrating a historic lineage of craftsmanship and design
When Arthur Lasenby Liberty founded the Liberty emporium back in 1875, he had a singular vision for his store: a great ship, filled with treasures and docked in the streets of London. Known today as the original merchant adventurer, Arthur was driven by a love of travel, wanting to showcase beautiful textiles and objects curated from around the globe. The Liberty emporium became a destination for artists, collectors and those with a taste for the unique – beloved by creative luminaries of the day such as Oscar Wilde and William Morris.
In 2021's The Modern Collector, Arthur's spirit of discovery lives on. For the new wallpaper and fabrics collections our designers set their sights on the realm of plants – their symbolism, documentation and celebration within Liberty's rich heritage of art and design. Taking inspiration from three pivotal print stories from the archive – Floribunda, Art Nouveau and The Tree of Life – the vibrancy of the Liberty aesthetic is brought indoors.
Combining the beauty

of

craftsmanship with a powerful depth

of

modern storytelling –

for

the next generation

of

iconic Liberty interiors.
Continuing a tradition of championing traditional British manufacture, Liberty worked with a historic factory in Loughborough to produce wallpaper according to the most exquisitely high-quality techniques, with an emphasis on intergenerational knowledge and hand-touch production elements. Liberty Design Director for Interiors Genevieve Bennett explains: "The Modern Collector sees a special focus on surface: lustre and matte effects are carefully balanced with line and tone, bold colour and hue, and beautiful, unexpected texture. Artisanal techniques inform the designs, and vice versa, in a perfect harmony of art and craft."
Colour stories of Pewter, Lapis, Lichen, Lacquer, Jade and Dragonfly offer a continuation upon the original colour stories of 2020's Modern Archive Collection. By building upon the bedrock of the existing palettes – from the mineral-rich pigments such as madder and clay that were adopted by Arthur for his early textile dyeing in the nineteenth century, to vividly organic shades of fennel, artichoke and thistle – each colour story evokes a rich botanical sensibility. They are designed to combine harmoniously together, year on year, as future heirlooms to last through the generations.