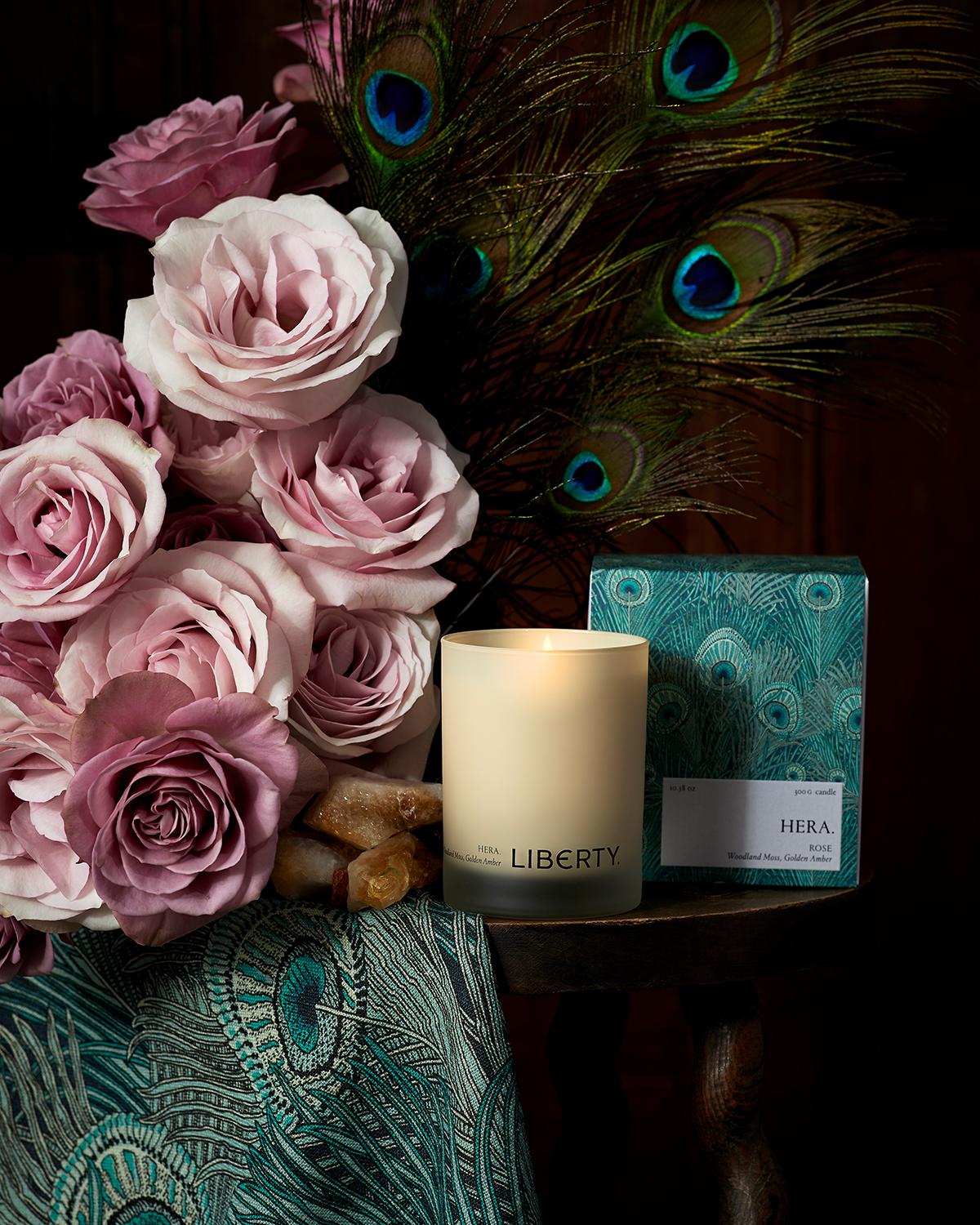 Award-Wining-Scent
Liberty Scented Candles
Our award-winning Hera scented candle is part of the exclusive collection that explores what a Liberty print might smell like
Shop candles
By: Team Liberty
Liberty's coveted scented candle collection harnesses the transportive power of scent, bringing to life eight iconic prints through a new and richly evocative home fragrance series. Loved by anyone who lights one, even the prestigious Fragrance Foundation, who recently presented our beloved Hera candle with the coveted award for the Best Interior Fragrance of the Year.
The specially-formulated fragrances of these scented candles invite us on a totally unique olfactory journey through signature print. Inspired by artworks hand-picked from Liberty's historic 145-year-old design archive, each luxury scented candle is made with natural-blend vegan wax, hand-poured into a reusable glass vessel decorated in a bespoke creamy shade lifted directly from the pages of an archive book, and presented in a corresponding Liberty print box – powerful print stories, told through artisanal scent ingredients.
All eight luxury candles channel the spirit of Liberty, embodied by the landmark London store – and now delivered in a brand new sensorial experience. So what does Liberty print smell like? You'll have to sniff them to find out. Discover the first collection below before exploring collection two: a candle for every room.