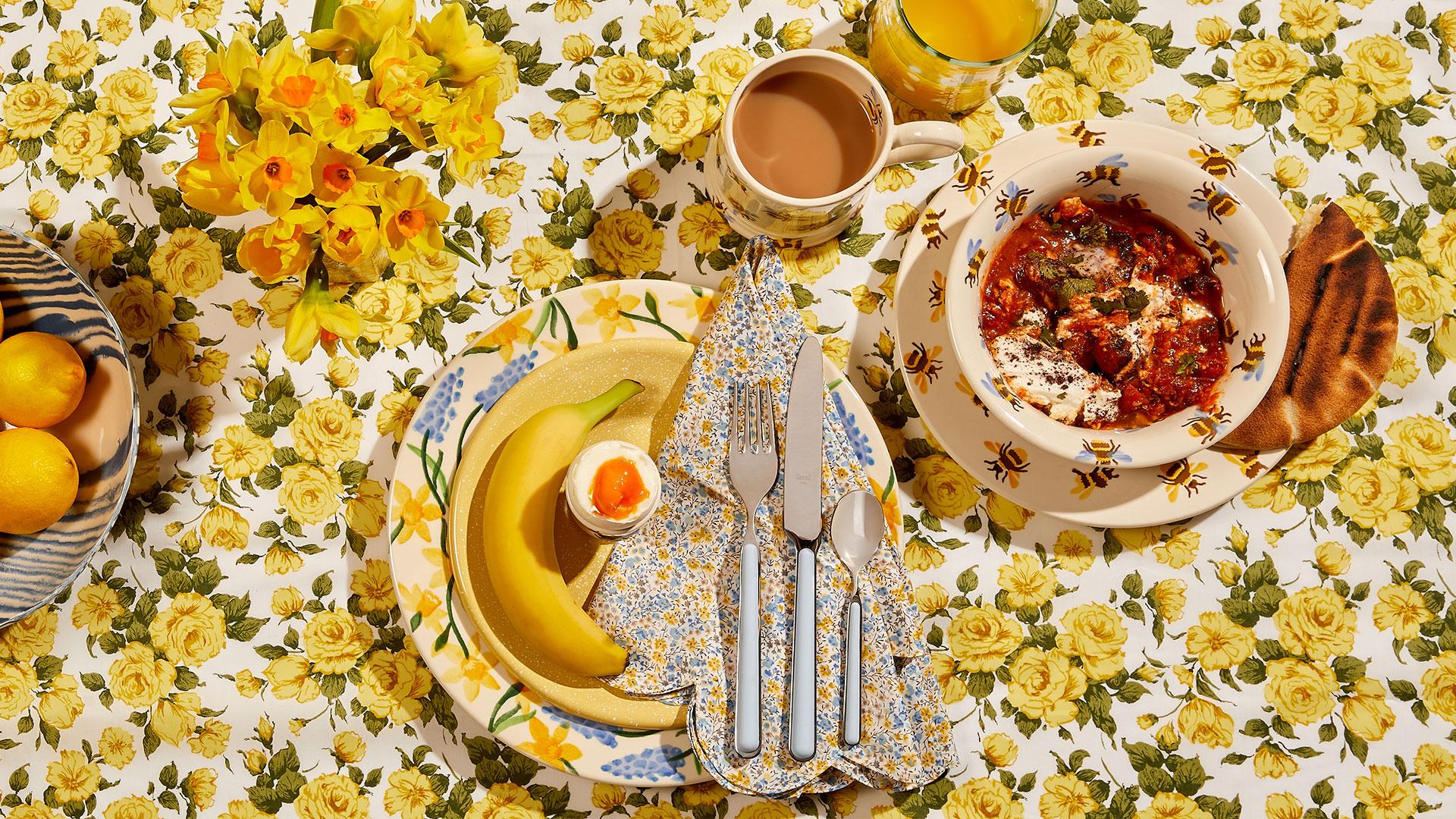 Liberty shares a lesson in laying a suitably extravagant tablescape to ensure your breakfast table feels extra special
By: Shannon Peter
Granted, not every morning allows for a proper sit-down, paper-out, radio-on kind of breakfast . Most days, we just about manage to shovel in a few spoonfuls of granola before we rush out the door. But for long, lazy brunches that spill well into the afternoon, the breakfast table certainly deserves a little more effort. And that's where these breakfast table setting ideas come in. Here, Liberty shows you how.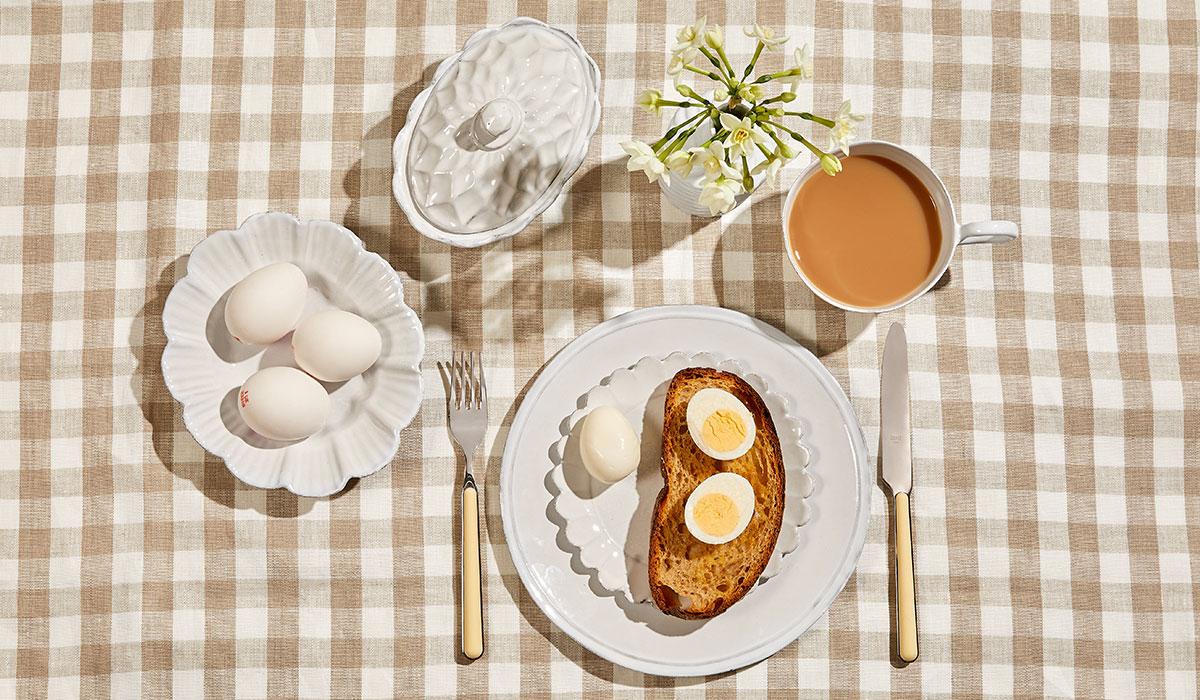 We're all used to creating an amazing tablescape for a gorgeous dinner or a Sunday lunch, but it feels even more special to set a beautiful table for breakfast. Taking the time to set the table in a considered way elevates the meal and encourages both you and your guests to linger a little longer.
When starting a full tablescape, your first consideration is curating a coherent colour scheme, a task far easier than you might think. Start with a single hero item that has gorgeous colours in it and then build the rest of your table around it. Consider table linens as your anchor - Summerill and Bishop's tablecloths are perfect because they really lean into a print story, and you can pull out each tone in the linen to lead the way for the colours in the rest of your table accessories.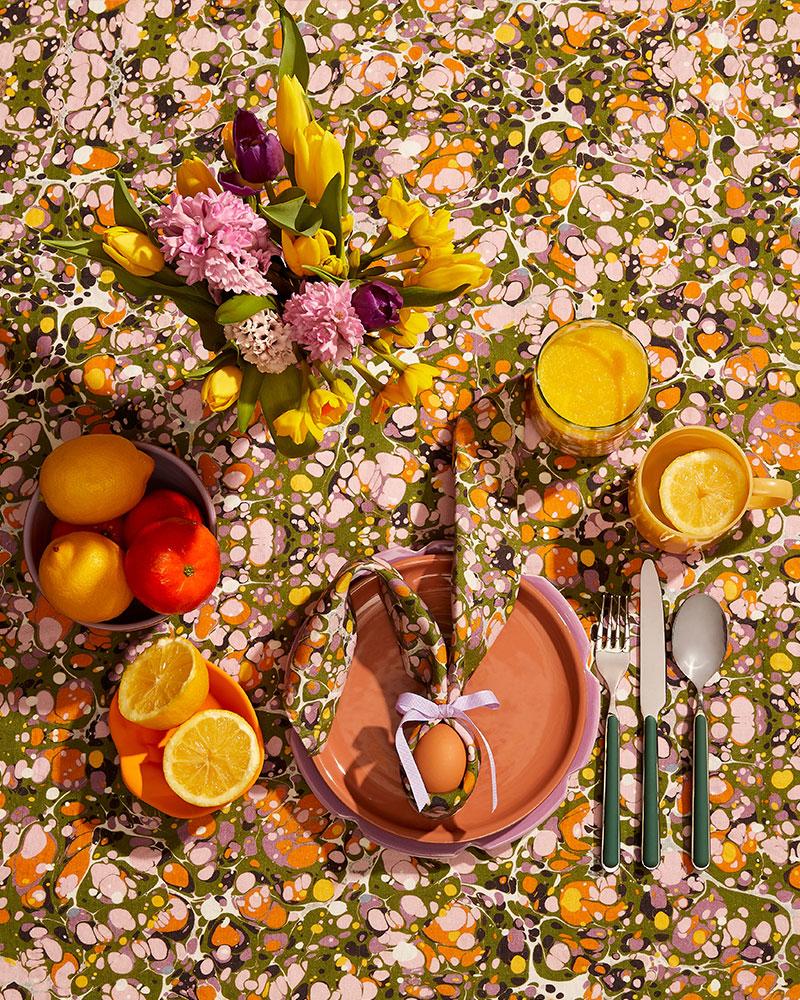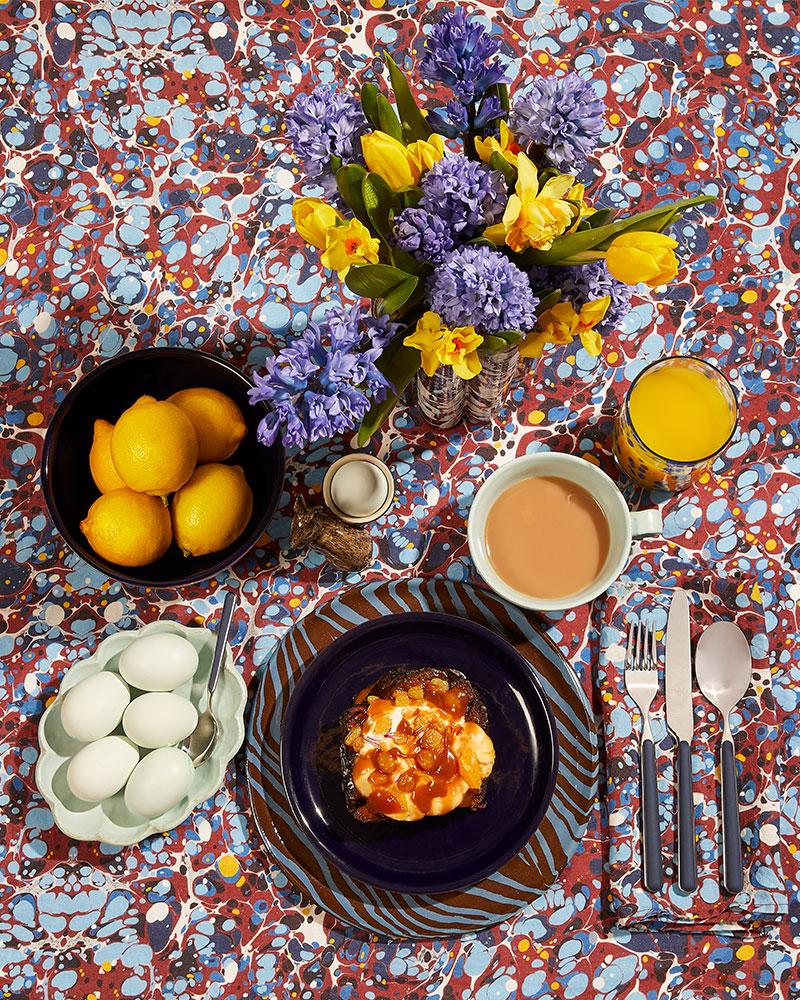 Tablecloth chosen, napkins and crockery are up next. In true Liberty fashion, embrace a clash of prints by sticking to a tight colour edit - it's important to have one consistent thread running throughout. As for the tableware itself, don't stress about total coordination. Unique and beautiful plates can be exciting conversation starters; the more pieces you collect, the more you have to play with and the more variety you'll be able to create each time you lay the table.
When building your place setting, layering is key. Start with a charger, particularly important for breakfast, when you're more likely serving in bowls or smaller plates; then lay each place setting with a large plate. Opt for something bright, in a fun print or interesting shape to fill the space, before laying food-filled plates and bowls on top.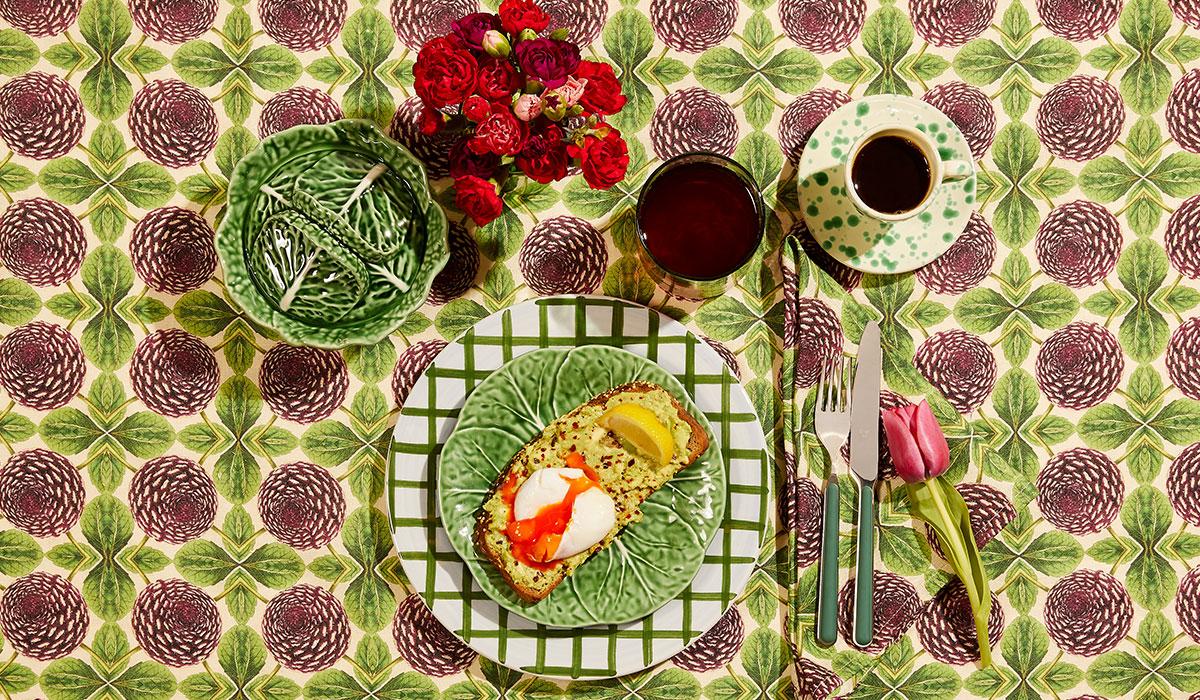 There is one thing Liberty never sets the table without: there should always be a natural element to your place settings, whether that's a fruit bowl filled with fruit or a jug of gorgeous flowers. With flowers, scale is vital - make sure tall installations are so high, they don't interrupt eye contact across the table or opt for a fan of low, atmospheric bunches of seasonal flowers, like daffodils and tulips. Of course, flowers aren't your only option. Try eucalyptus stems, sticks of rhubarb or even bunches of kale.
Including decorative fruit in your place setting provides a welcome opportunity to actually use some of the more impractical items in your tableware collection (i.e. that gigantic and totally non-dishwasher safe bowl you brought back from a far-flung holiday). If you have a bowl or plate that doesn't work particularly well for serving things in, fill it with fruit and show it off as a decorative element.