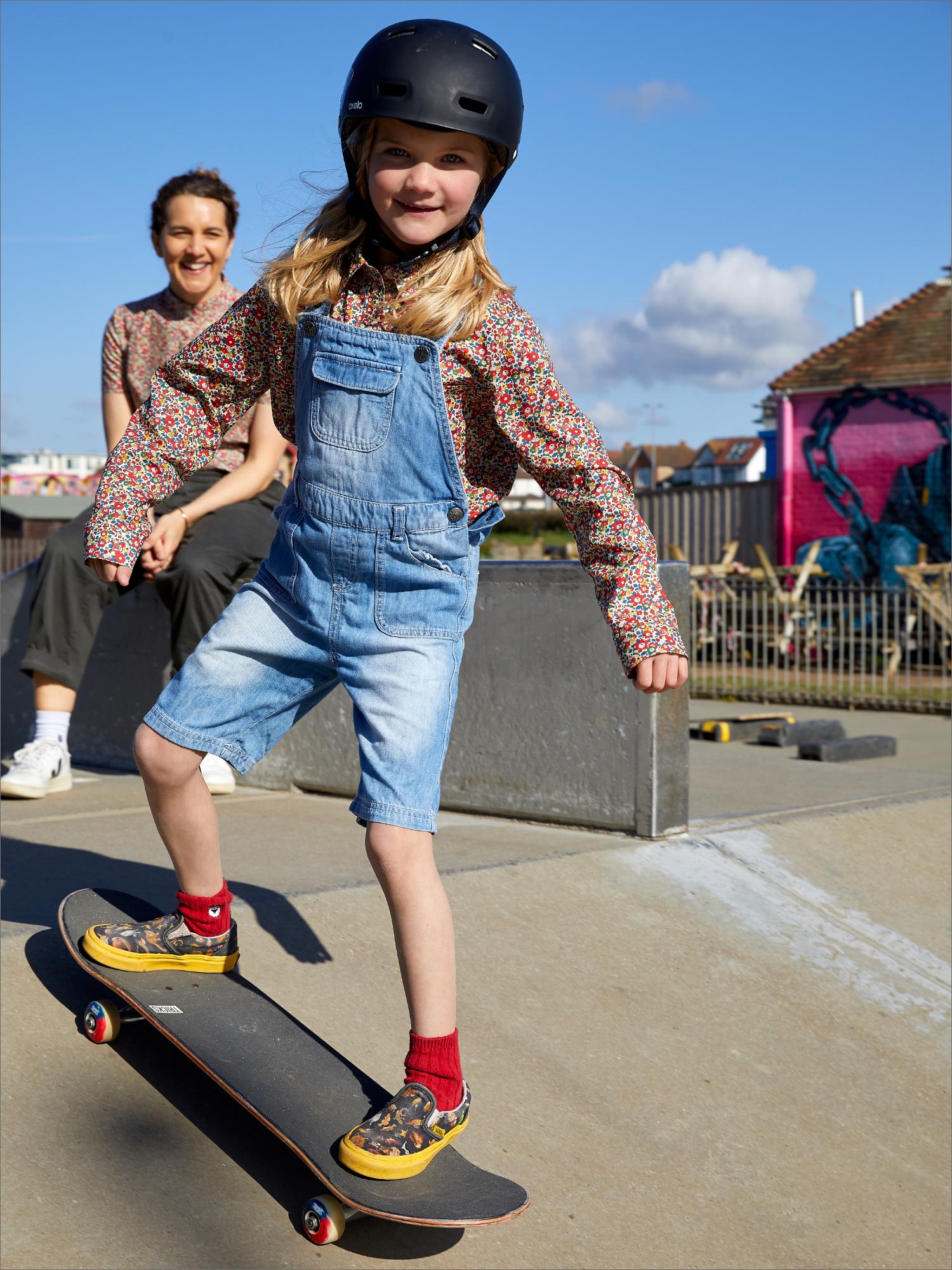 The Staff Shoot
Tana Classics
Our favourite iconic Liberty prints on signature Tana Lawn™ cotton – shot at home, and modelled by Liberty staff and their families
Shop Tana Classics
From decade to decade and generation to generation, Tana Classics are prized for their enduring charm and timeless style. These versatile, vibrant and joyful prints look great on everyone from age 1 to 101 – with classic designs blooming anew for each fresh crop of print-lovers, on our signature lustrous and silk-like Tana Lawn™ cotton base.
To celebrate the smile-making power of our signature fabrics, we shot Liberty team members and their families in iconic Tana Classics that reflect their style. From front doorsteps to back gardens and even the skatepark, each family wore garments crafted from ultra-soft Tana, featuring favourite classic Liberty prints.
We

are

both mummy's boys; our family home is where we find ourselves more often than not. Simon is

also

my longest-standing barber.

Lee Manor is refined

and

classically styled, a thoroughly modern gentleman's print. Paisley is a motif

of

Persian origin, evolving into pattern used in Indian textiles throughout history – my mind wanders to my mother's collection of silk sarees.
Mary-Ann and daughter Bella
During lockdown skating

has

become an important part of

our

family life. When my daughter asked me age 3 if girls could skate, I thought I should show her she can do anything!

Bella loves anything red

and

she doesn't like anything too girly,

so

Betsy Ann is perfect – bright, fresh,

and

so tiny it almost becomes a texture.
Alison, Mum and daughter Arnya
My mum, daughter

and

I all love Tana Lawn. I have been wearing it since I first started working

at

Liberty 32 years ago. The garments portray our colour

and

style preferences – elegance (Mum), glamorous (moi)

and

bohemian (Arnya). As we say in Trinidad, "it's not what you wear,

but

who is wearing it!"
Tana Lawn cotton feels just like silk

but

way more practical

for

throwing a luncheon in the garden! Perfect

for

spring as it's breathable in the sun.

"Melody Blooms is the maximalist dream,

and

very reminiscent of my garden when it's in full bloom. I went full-maximalist

and

matched it to my tablescape –

but

my ever-dapper dad paired it with a navy suit

and

his signature panama hat."
Zina and husband Jonathan
The lightness

and

softness

of

Organic Tana makes it super effortless to wear. It really keeps its shape, perfect

for

spring. I prefer it to loungewear – after the year we've had, that's saying a lot…

Capel actually already features in our home,

as

we have a lovely bedspread

and

cushion by Coco & Wolf – it seems to officially be OUR print!
Madeleine, Maxi and Granny
As with all things Liberty, there is a timelessness to the prints

and

designs – not only does Mitsi work across the generations, but Granny's cowboy shirt could have worked on me

or

Maxi too. And a small note – love that my dress has pockets!