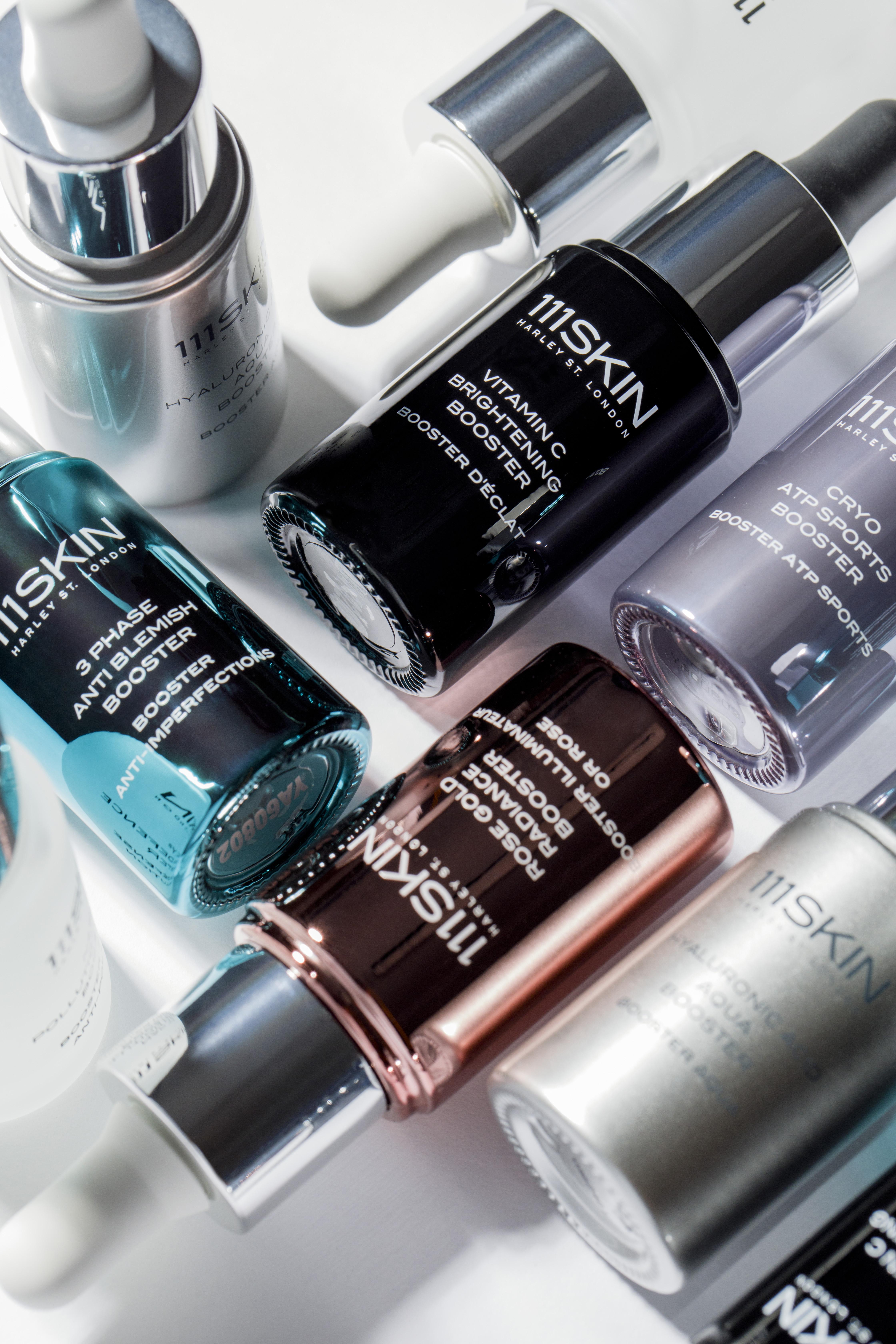 Top 5 111SKIN
Founder and Harley Street cosmetic surgeon Dr. Yannis Alexandrides breaks down his top non-invasive skin saviours
The one to trust when it comes to skin care that really performs, 111SKIN hails from London's prolific Harley Street. Originally used as recovery treatments for his cosmetic surgery patients, the collection is the fruit of Dr. Yannis Alexandrides' labour – and it was worth all 20 years of it. Meticulously engineered with scientifically advanced ingredients - from its unique lifestyle-tailored solutions its to sell-out sheet masks - 111SKIN formulas are nothing short of specific. Here, Dr. Yannis deconstructs his five proudest feats…
THE BENEFITS
"Originally created to treat my patients after surgery, the restorative effects of this serum can aid in reducing redness and soothing irritated skin by providing it with ingredients that create the optimum conditions for enhanced collagen, elastin, and hyaluronic acid production. Rich in texture, only a small amount is required to nourish the skin, and it makes the perfect holiday companion for use after exposure to extreme conditions or sun."
THE SCIENCE
NAC Y2 A fusion of three ingredients that all improve antioxidant levels, providing the optimum environment for collagen and elastin production and reducing the effects of environmental damage.
NIACINAMIDE A form of Vitamin B3 which restores important lipids in skin, while providing anti-inflammatory and brightening properties to combat uneven skin tone and blemishes.
CALENDULA An anti-inflammatory botanical extract that stimulates healing and nourishes the skin.
VITAMIN C BRIGHTENING CLEANSER
THE BENEFITS
"This cleanser is packed with highly potent active ingredients that will brighten dull and lacklustre complexions. Daily impurities are removed, and dead skin cells are exfoliated away. This high-performing cleanser will deep cleanse, brighten and promote collagen in the skin."
THE SCIENCE
VITAMIN C A potent antioxidant that protects the skin against photo-damage, stimulates collagen synthesis and fights against free-radical damage, helping to reduce wrinkles and discolouration.
PEPTIDIC MICROALGAE COMPLEX An extract from brown microalgae and Magnesium Ascorbyl Phosphate that reduces tyrosinase activity and reduces dark spots.
GLUCOSIDE COMPLEX A molecule obtained from glucose transfer that inhibits the activity of specific receptors sensitive to temperatures and food-related stress.
THE BENEFITS
"Just a few drops of this concentrated formula is enough to smooth, tighten and energise the skin. Perfect for use post-workout or when the skin is feeling dull, this booster will prolong freshness for an enlivened and refreshed complexion."
THE SCIENCE
ADENOSINE TRIPHOSPHATE (ATP) A complex organic chemical that is a precursor to DNA. ATP provides energy to fuel living cells.
RIBOSE A type of sugar extracted from corn seeds that helps to stimulate the synthesis of ATP and increase cell metabolic activity to energise the skin.
YARROW A bio-resurfacing botanic extract that brightens, retexturises, and accelerates cell turnover.
THE BENEFITS
"The Firming Concentrate is housed in a glass ampoule, which maintains the active ingredients and allows the formula to be free from unnecessary preservatives, ensuring maximum efficacy. Designed to illuminate and improve the appearance of ageing skin, The Firming concentrate will keep your skin looking youthful!"
THE SCIENCE
BIOMIMETIC PEPTIDE Improves the appearance of wrinkles and sagging skin.
DIGLUCOSYL GALLIC ACID Brightens, soothes and balances skin tone.
Y THEOREM BIO CELLULOSE FACIAL MASK
The rejuvenating sheet mask
THE BENEFITS
"Support and soothe stressed out skin with this protective and rejuvenating treatment, infused with ingredients inspired by wound healing complexes. This Cellulose Mask acts as a second skin that encourages superior penetration of ingredients."
THE SCIENCE
SEA ANEMONE PEPTIDE A biomimetic peptide based on sea anemone protein which calms inflammation and irritation within the skin.
ECTOIN An amino acid derived from microorganisms in extreme conditions that acts as an environmental shield to the skin.
CENTELLA ASIATICA A botanical extract that supports collagen synthesis and improves the tensile strength of skin, reducing fine lines and wrinkles.