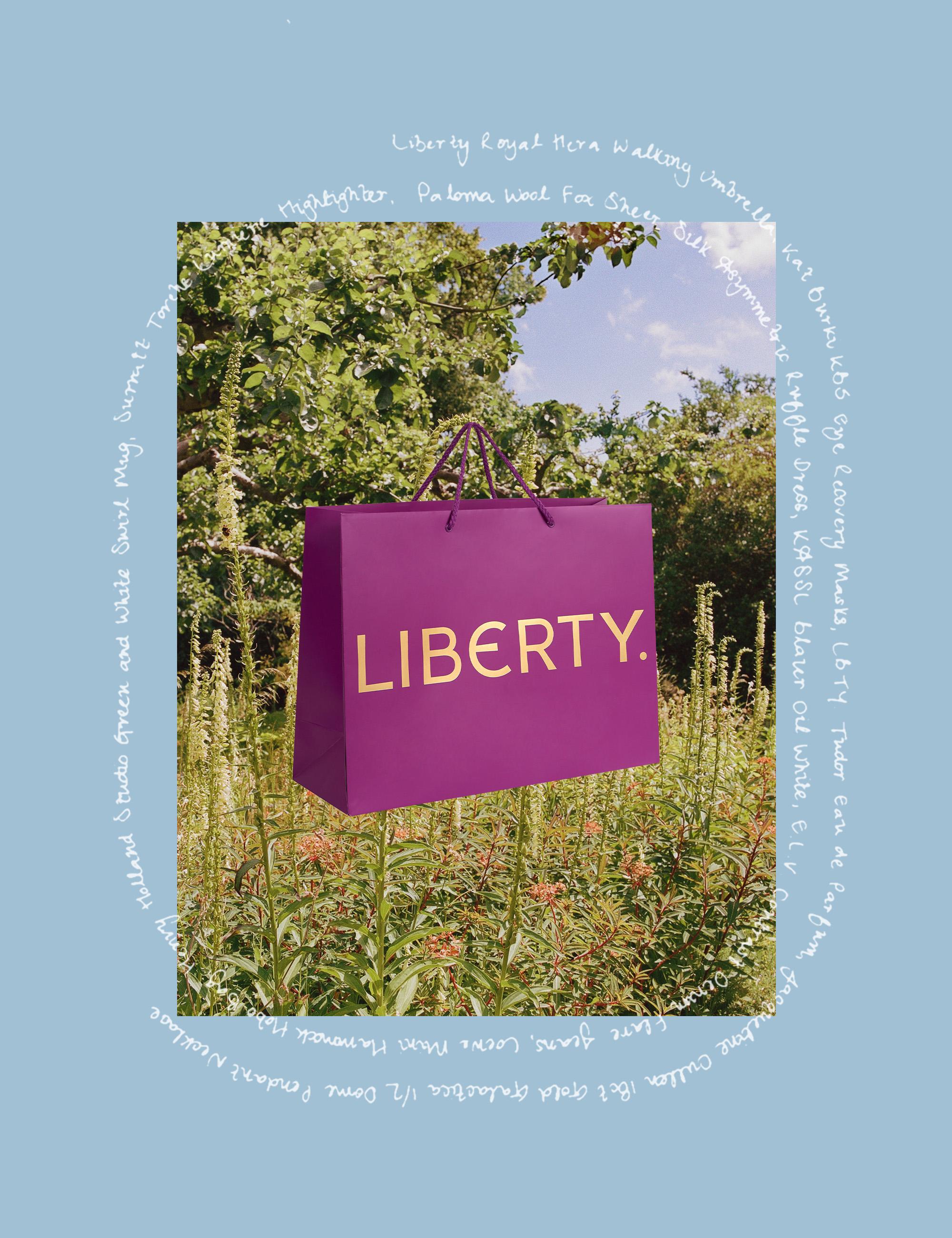 The Liberty Wishlist: Winter Wonderland
In need of some shopping inspiration? Look no further than our curated list of the best of Liberty, hand-picked by our editors
By: Charlotte Olby
If summer 2023 was the era of Barbie pink, let us coin winter as the time for this season's most frosty hue: icy blue.

With a focus on ethereal whimsy, the delicate Paloma Wool Fox Sheer Silk Asymmetric Ruffle Dress will allow you to float through all and any occasions the festive season brings – and will earn you serious kudos when layered over E.L.V Denim's Contrast Denim Flare Jeans. Throw on a layer of rain-repelling tailoring with the crisp Oil White Blazer from KASSL Editions and don't forget a Liberty umbrella to shield from any unexpected Beasts from the East.

The serene hue of Loewe's blue Mini Hammock Hobo Bag, reminiscent of frozen lakes and winter skies, will evoke a sense of elegance while remaining true to the brand's leatherwork expertise. Jacqueline Cullen's Galactica 1/2 Dome Pendant allows you to frost yourself in her signature seductive, elemental energy with champagne, ice and teal blue diamonds.

For a complexion that looks as though you've been out on a bracing snowy walk, apply a sweep of blush to the cheeks and tip of the nose and finish with an iridescent highlighter to give your skin a freshness. The scent of the season? Liberty LBTY. Fragrance's Tudor encapsulates the moment with a fresh burst of ginger, nutmeg and crushed juniper berries.
1 Liberty
Royal Hera Walking Umbrella
2 Jacqueline Cullen
18ct Gold Galactica 1/2 Dome Pendant Necklace
3 Paloma Wool
Fox Sheer Silk Asymmetric Ruffle Dress
4 Henry Holland Studio
Green and White Swirl Mug
5 E.L.V Denim
Contrast Denim Flare Jeans
6 Kat Burki
KB5 Eye Recovery Masks Pack of 8
7 Kassl Editions
Blazer Oil White
8 Surratt
Torche Lumiere Highlighter
9 Liberty LBTY. Fragrance
Tudor Eau de Parfum 100ml
10 Loewe
Mini Hammock Hobo Bag