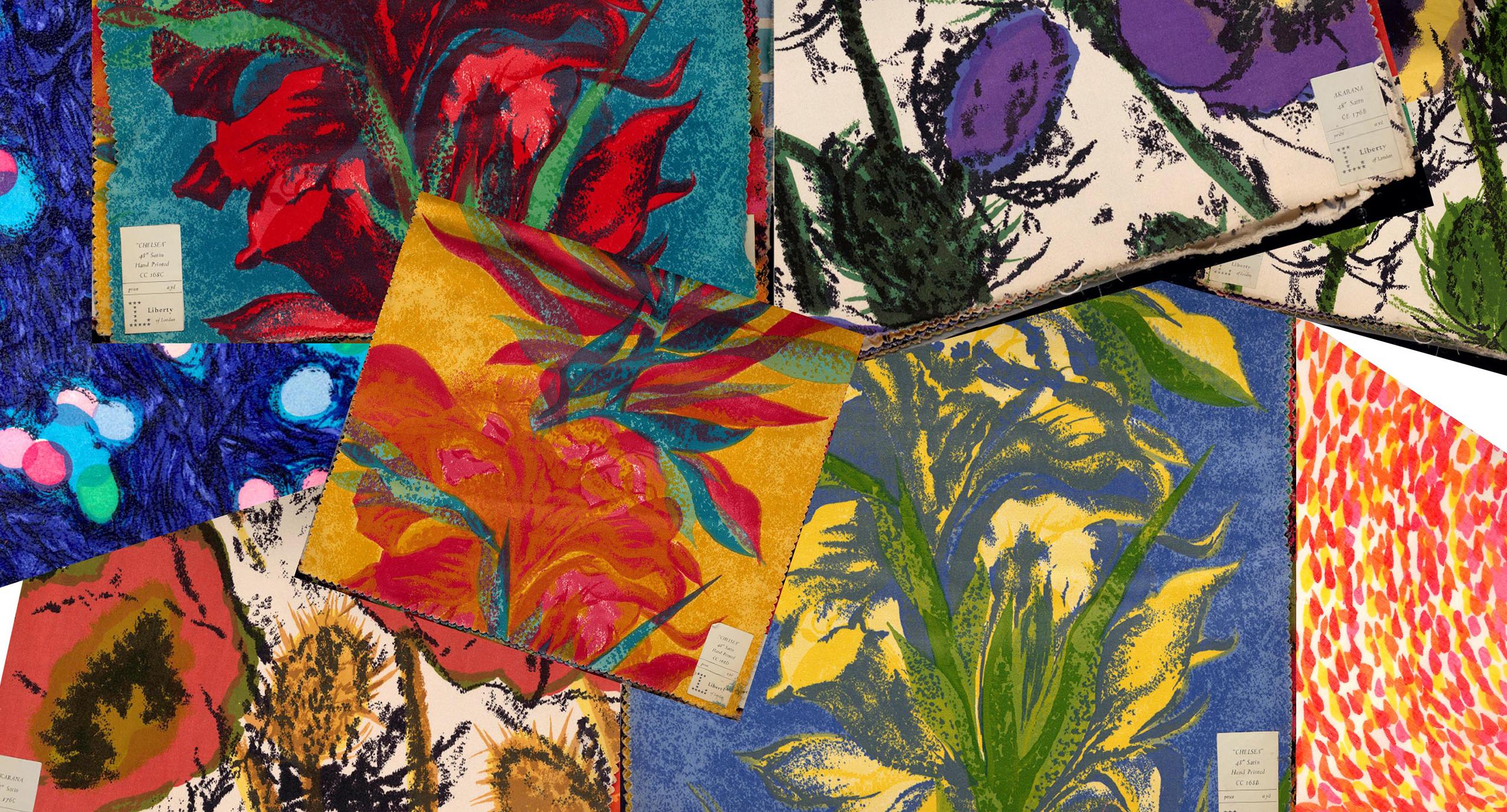 From The Archive
A Spotlight On… Althea McNish
Paying tribute to iconic textile designer Althea McNish, whose painterly botanical prints continue to inspire
Shop Tana Lawn™ Cotton
Althea McNish revolutionised the world of postwar British design with her bold and beautiful prints – starting with her very first collection, created as a freelance commission for Liberty Fabrics in 1958. After moving to England from Port of Spain in Trinidad and Tobago in the early '50s, McNish studied printmaking at the London School of Printing and Graphic Arts and the Central School of Art and Design, before completing postgraduate studies in Textiles at the Royal College of Art. The day after her graduation, McNish headed to Liberty to show chairman Arthur Stewart-Liberty her portfolio. He commissioned her on the spot, and a ground-breaking Liberty range soon followed – showcasing the designer's unique eye for graphic, multi-layered prints in vividly tropical-infused shades.
McNish retained a lifelong creative connection to the West Indies – "everything I did, I saw it through a tropical eye," she once explained. She was a key member of the Caribbean Artists Movement, which championed and defined the work of Caribbean writers, intellectuals and artists within the UK and beyond. From the start, McNish's printed artworks sparked a powerful aesthetic change, appealing to young British consumers who were eager to escape the greyness and gloom of the postwar era. In the next decades her joyful, impasto-like designs appeared not only on dress fabrics for French fashion houses such as Dior and in publications like Vogue and Harper's Bazaar, but also on the murals of ocean-liners and the wall hangings of railway offices – her fabrics were even used to dress the Queen during a Royal Tour of the Caribbean in 1966. Remaining a powerful creative force throughout her life, Althea McNish passed away in 2020 at the age of 95, having altered the design landscape with a powerful parade of prints that continue to inspire.
Created

in

1959

and

originally

printed on

cotton poplin, Cascade

is an

abstract geometric

design featuring

loosely painted

trails of

spots. These

appear like

neon pops

of

colour

over a

highly textured background.
Originally

printed as a

furnishing fabric

on

cotton satin, Akarana

is a very

large-scale pattern

featuring

impressionistic anemones

and

thistles. Three different colourways

of the

design

appear in an

archival Liberty furnishing book

dating from

1960-1.
Hula Hula

is an almost

optical print,

painted with

energetic movement

and

colourful dashes

creating a

whirlwind

of

dense, spiral shapes. First created

in

1963,

it is

printed

on

Nimbus cotton.
Chelsea

is an

abstract representation

of

flower bouquets

created with an almost

sponged effect, presented

in an array of

contrasting

colour

combinations. Created

in

1958,

it was

printed

on

cotton satin

as a

furnishing fabric –

appearing here in

three different colourways,

as found in an

archival '60s Liberty furnishing book.