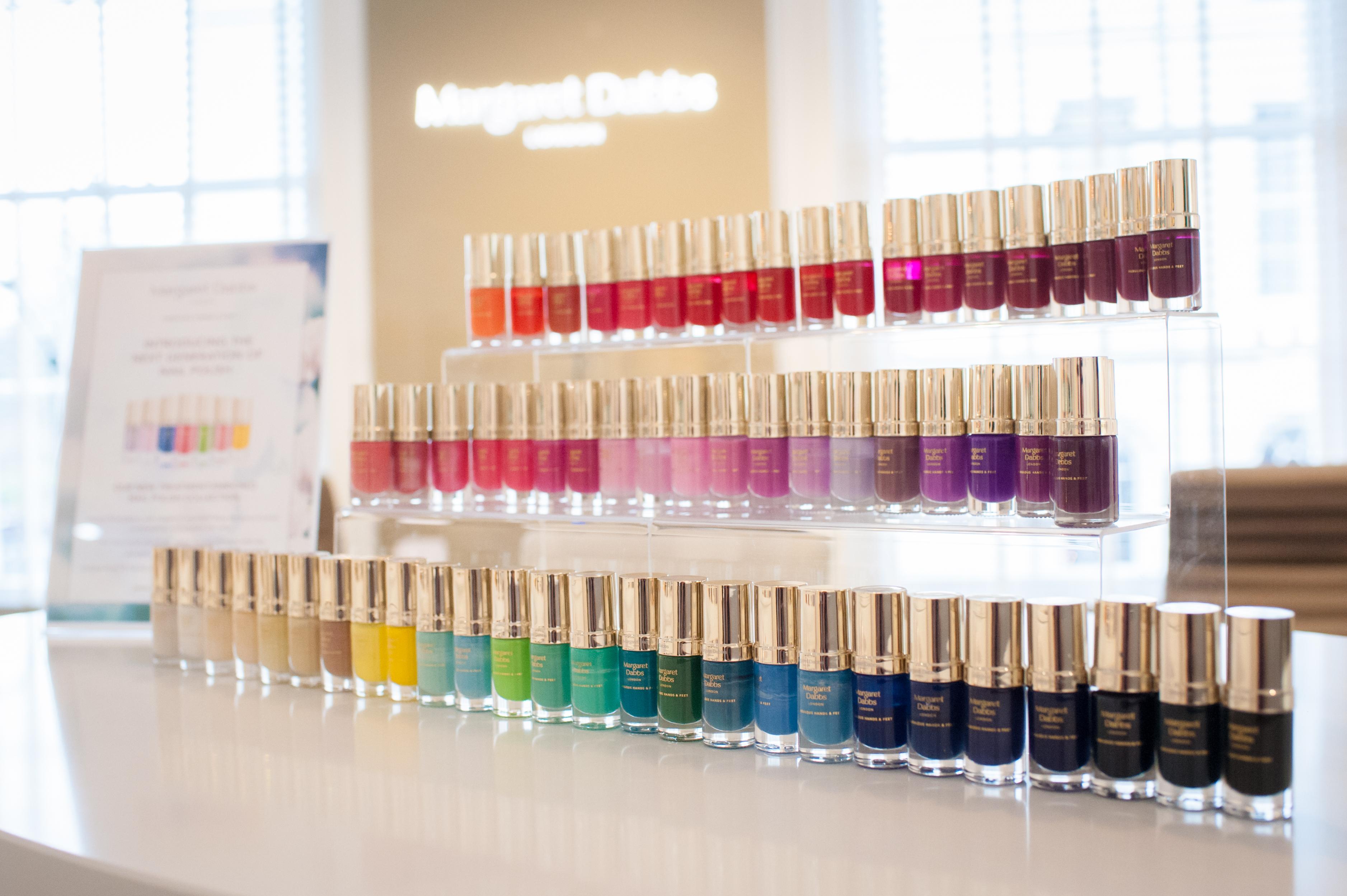 View all Store Services
Margaret Dabbs London
Visit the Margaret Dabbs London Sole Spa on the Third floor to discover gorgeous treatments to transform the hands and feet.
Service details
Margaret Dabbs™ London is the globally recognised British Beauty Brand that fuses the best of medical science with the best of beauty, to produce a unique and unrivalled range of hugely effective, credible yet luxurious Spa and Clinic Treatments and Retail and Professional beauty products for Feet, Hands & Legs.

At the heart of the business is Margaret Dabbs OBE, who as the founder has guided the business and infused her own philosophy and beliefs into all the products and treatments.

The success of the Brand led to the opening of the Sole Spa at Liberty in early 2011. The Margaret Dabbs London Sole Spa at Liberty London forms the perfect partnership between Margaret Dabbs London and the Liberty brand that is recognised and loved all over the world. The clinic has flourished in this time and has recently relocated to the larger space on the 3rd floor of the store and offers an extensive selection of advanced foot clinic treatments performed by HCPC registered highly qualified podiatrists, and beauty manicures and pedicures performed by nail technicians who are the best in the business.
Opening hours
Monday – Saturday: 10am – 7pm
Sunday: 11.30 – 6pm

• Please note: our main entrance is located on Great Marlborough Street
Book now
Or please call +44 (0)20 7494 4492 for bookings and enquiries. Walk-in appointments may also be available.